Hi lovelies,
In this week's FRI-YAY post, I'm bringing you on a little tour around Summerhill/Rosedale area of Toronto. I didn't actually step foot into these cute spots but I do plan to when the weather is (a lot) nicer and warmer, and I can pretty much wear a tank top, shorts and sandals. I love fall fashion, winter can go away, but it's the summer weather that I love and feel most alive. Hopefully this post gives you Torontonians (and visitors) something to look forward to in a couple months time!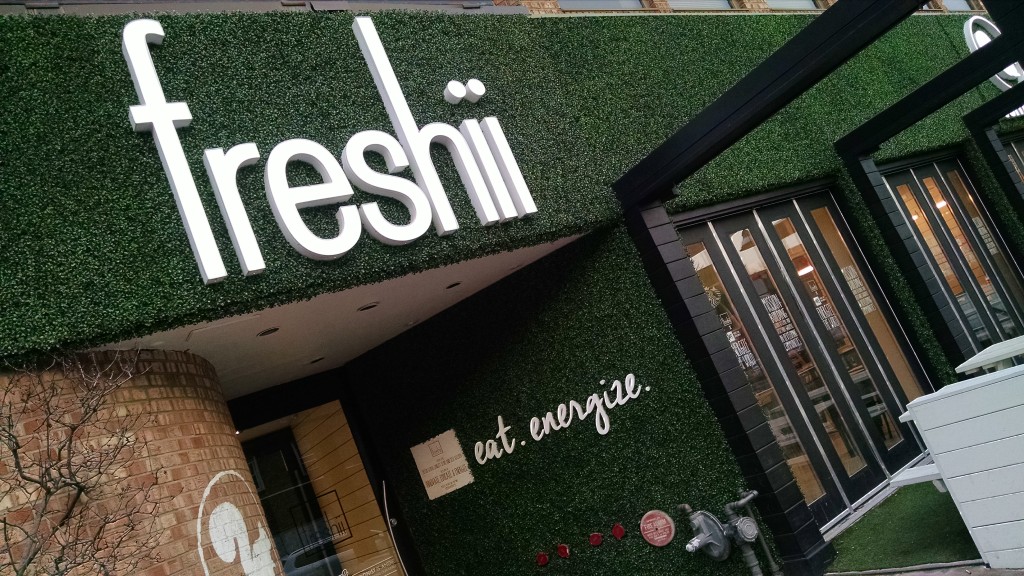 Since when did freshii get a makeover? I love this storefront. Moss, fun fonts and patio! What's not to love? I'm planning on popping in here for my salad fix and enjoying a refreshing drink outdoors. With a book in hand. Or a notepad and a pen to jot down my never-ending flow of ideas.
freshii
Rosedale Location: 1055 Yonge Street
Website: http://www.freshii.com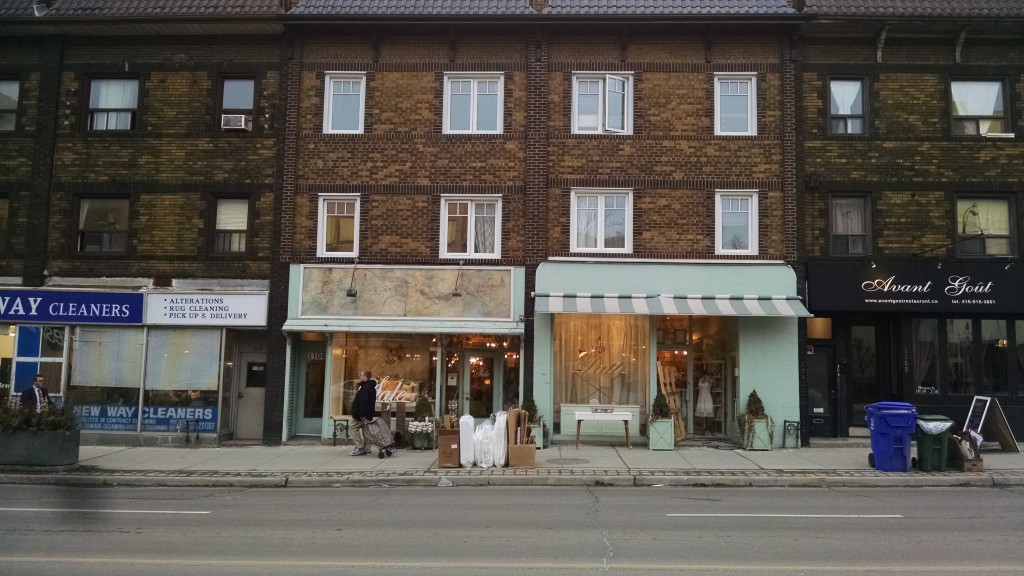 I saw a "Sale" sign on this mint green storefront and I was SOLD. I have to drop in (in the spring)! They seem to sell decor and accent pieces while the next door over, I see clothing. Kinda hard to tell from across the street, but I am going to check this store out and report back to you all. Stay tuned.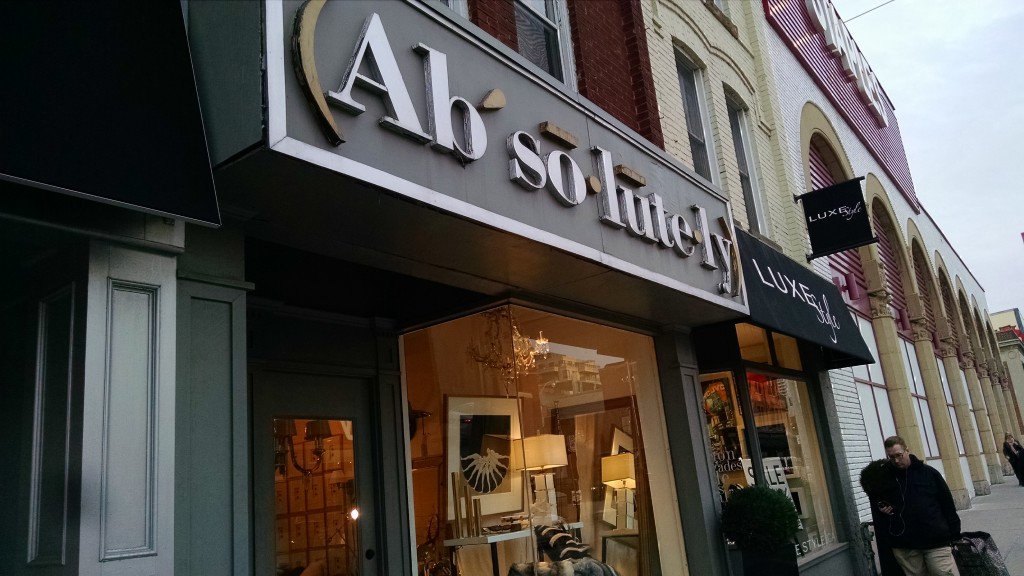 I am loving all the decor stores in the area, especially this one. Don't quote me on this, but King West feels like they have the larger furniture pieces and Summerhill/Rosedale is where you're going to find the fabulous accent pieces, like an intricate lamp or an ornate throw pillow to decorate your living space with. Très fun! It's one of the perks of being an adult… you have a lot more choice… in well, everything. Overwhelming though, if you've just started to cross over to adult-land.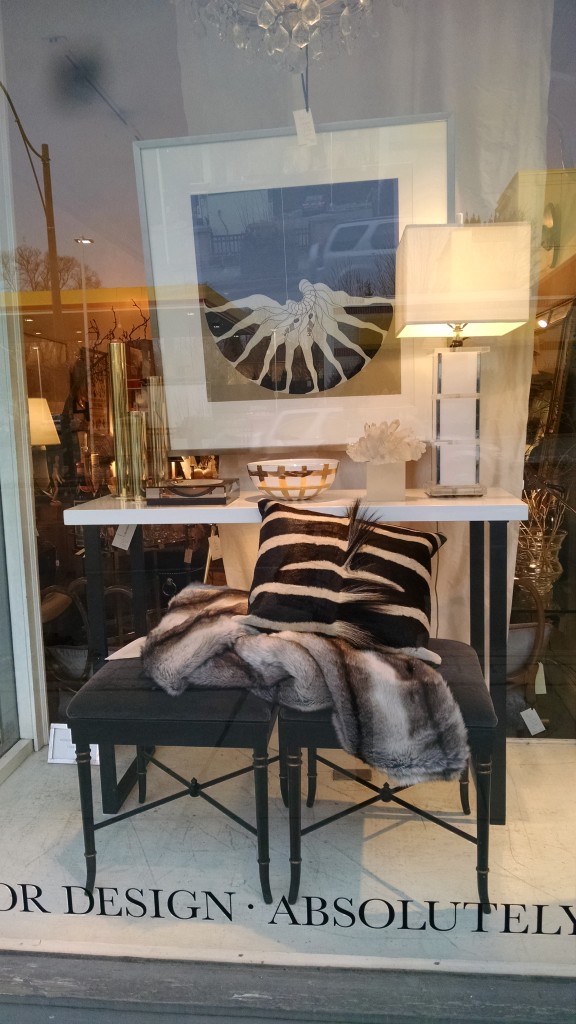 All my favourite colours – white, black, gold … all it's missing is a little blush 🙂 J'adore. I'll be back for you!
Absolutely Inc.
1132 Yonge Street
Website: http://www.absolutelyinc.com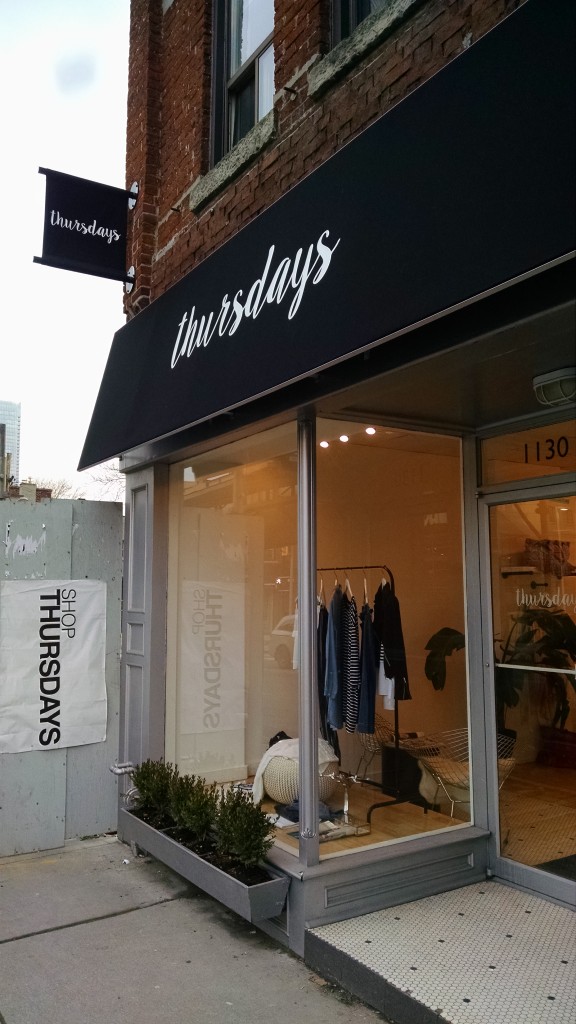 I was giddy when I saw shop thursdays! We follow them on instagram and they have such cute items. It gives me the feel of California in Toronto. Definitely cannot wait to check out this store.
thursdays
1130 Yonge Street
Website: thursdays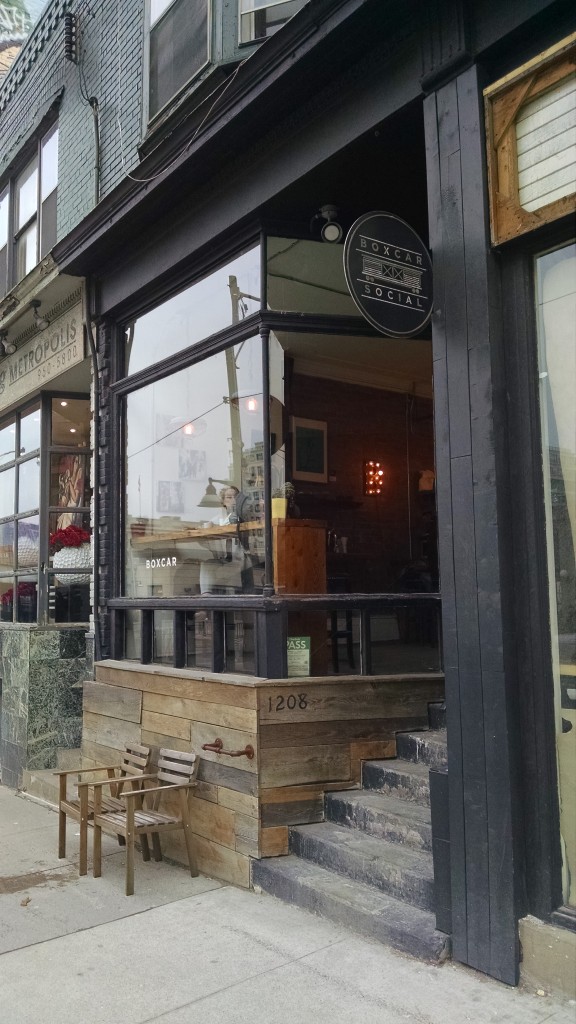 And last but not least, my fav! Not that I've been yet. But you can't go wrong with specialty tea and coffee, charcuterie, wine and whisky. Mmmm. Sounds delightful. Start at freshii, hit up some shops, perhaps a light dinner and then end the night at Boxcar Social. They open late T-W-T until 12am and F-S until 2am. Perfecto!
Boxcar Social
Summerhill Location: 1208 Yonge Street
Website: http://www.boxcarsocial.ca/contact-summerhill.html
Looking forward to updating this post come spring/summer '16.
Have a lovely weekend and we'll catch you later!