Hi Everyone,
If you know me, you will know that I love love love love to travel. I can make that my full time job if it supports my eating needs! I took a few days off work and really wanted to do a short trip. I was seriously considering Paris! It's really only "6 hours away". But Canadian dollar is pretty bad right now, it doesn't make sense to travel anywhere outside of Canada. So we just decided to stay local this weekend (need to save up for my Europe trip next year!) yes, I am already planning my next trip. I plan a trip while I'm on a trip. I just can't help it! I love to eat and explore! There's just so many places I would love to go (and revisit again).
So this long weekend, we decided to stay local and check out some hidden gems in Ontario. I highly recommended this place!

Musselman Lake
I didn't realize just how close this place is to home! Only 20 mins away from where we live. It feels like a whole different town when we got there. It was very quiet – maybe because we went on a weekday. My husband took me to this restaurant called FishBone. I love the location, the restaurant over looks the lake. I really wanted to walk on the beach, but too bad the beach is only for vistors or the camp site
Fishbone by the lake – we got there at 12, just before they open. So there was a line up of people outside already.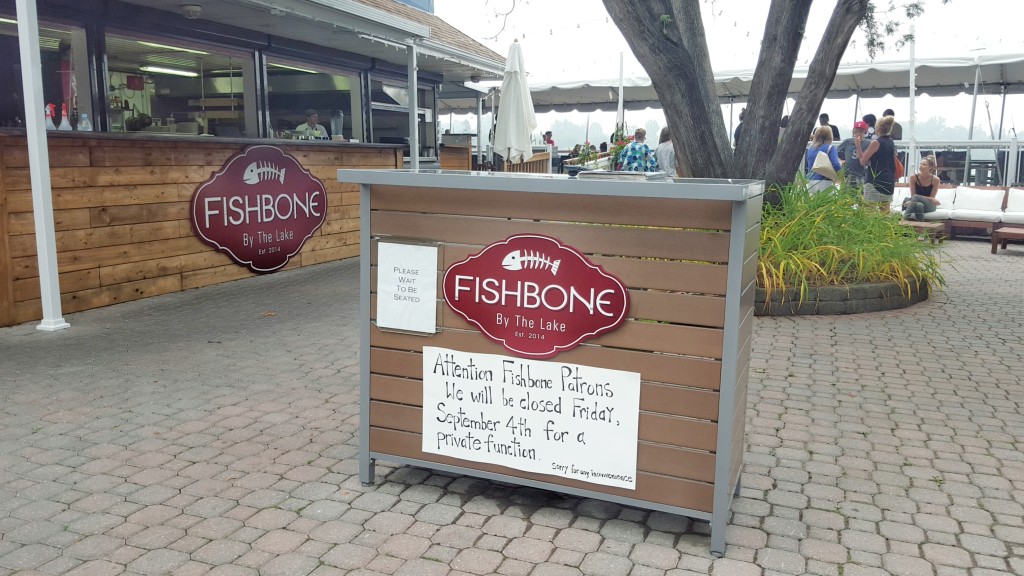 The food was good, but I did find the portion too small. The food was really good though I got the shrimp taco and my husband got the burger. The fries were super yummy too! Homemade fries.
Took a few photos with my sun hat.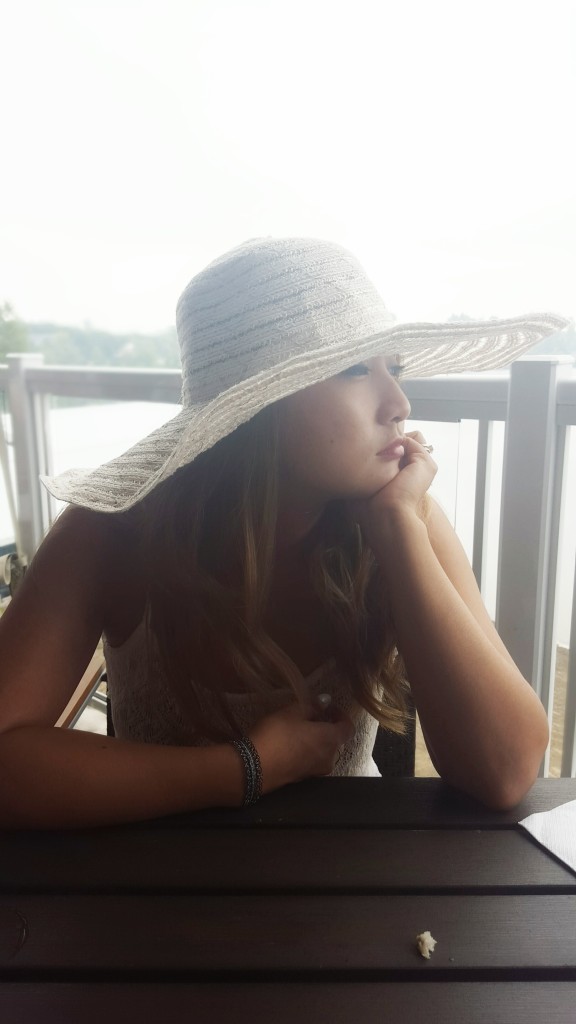 Here's the lounge area. Super cute!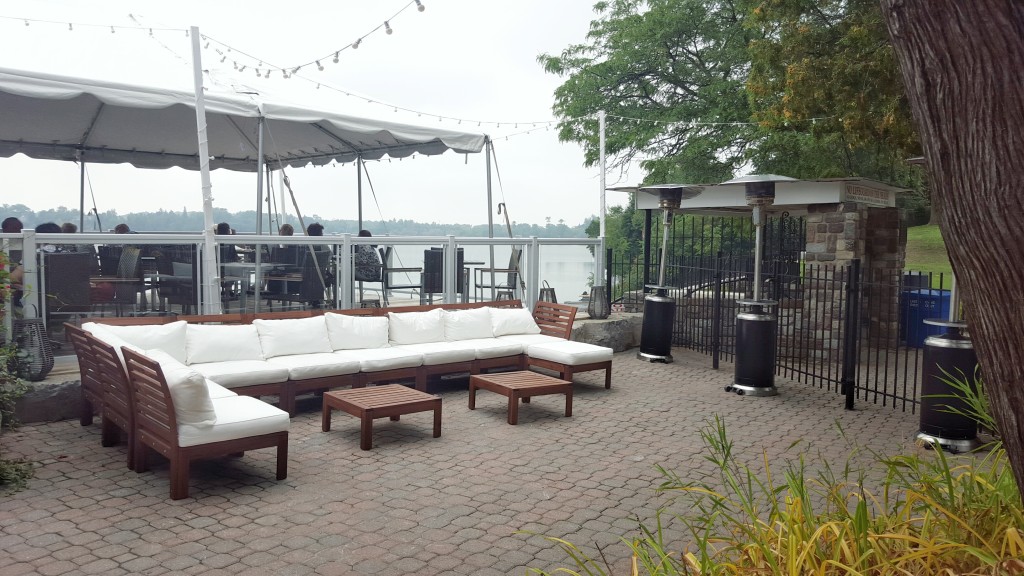 The bar area.
They are also next to the beach area, Cedar Beach Park, too bad it's gated and it's only for people who live in the area and for campers.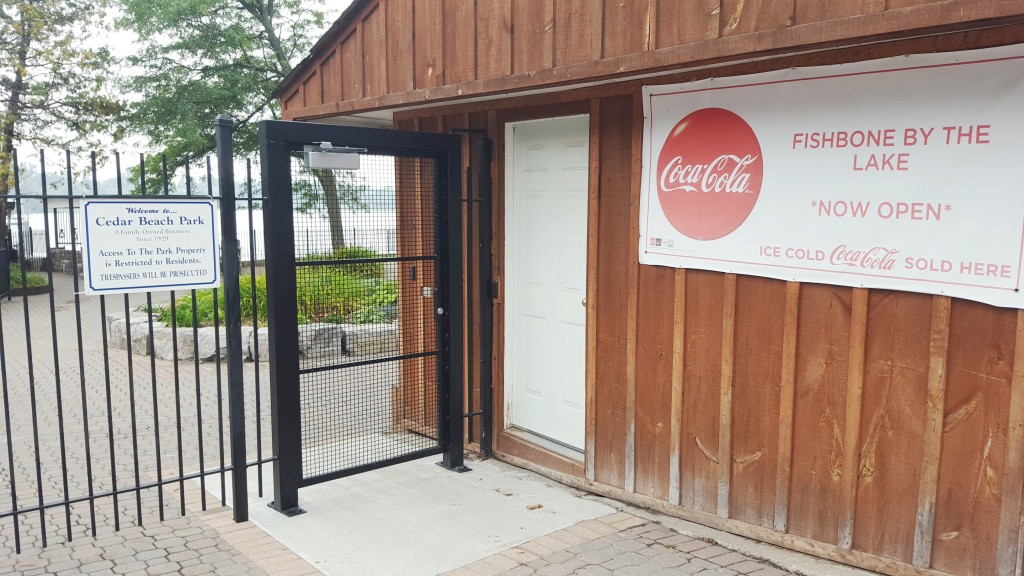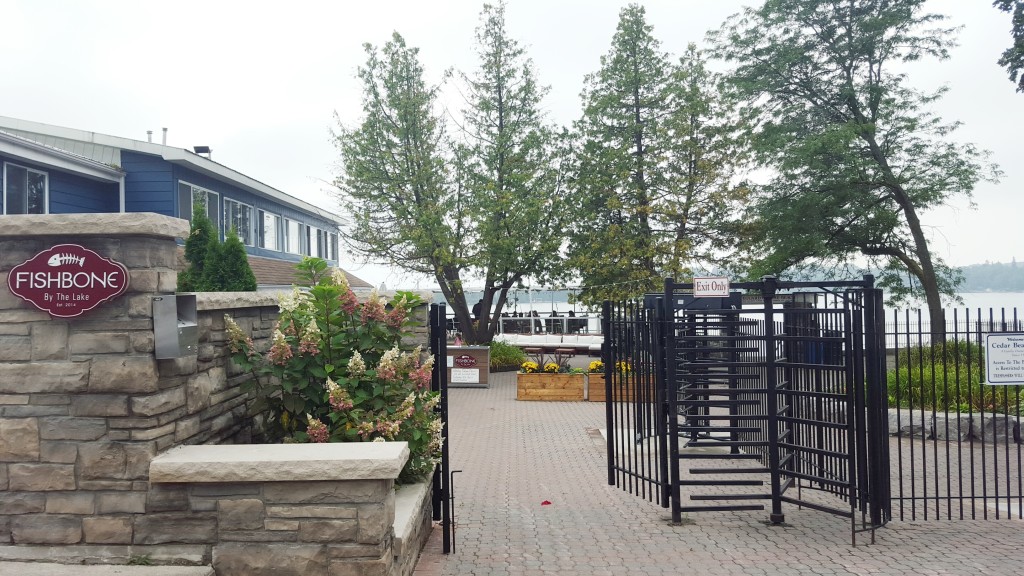 Across the FISHBONE, they have a cute little convenient store. They serve my favourite Kawartha ice cream!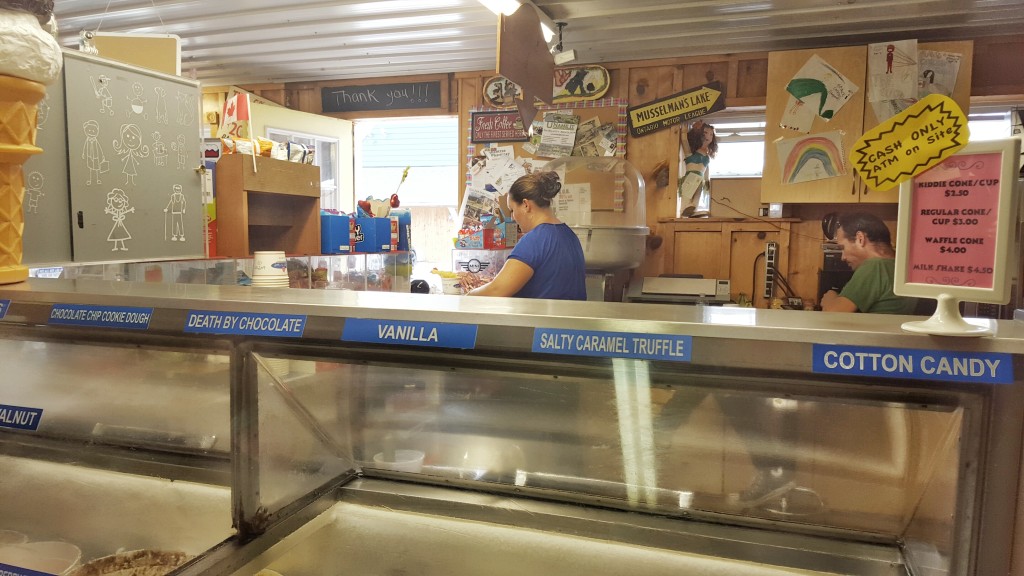 They also have lots and lots of old fashion candies!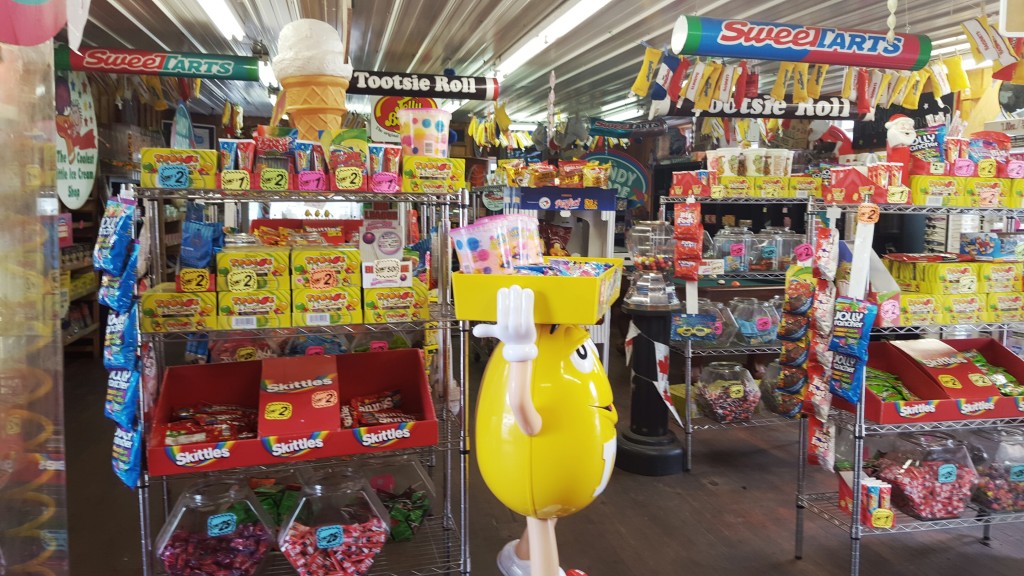 My $2.50 ice cream! It's so much cheaper than the one I had in Rice Lake.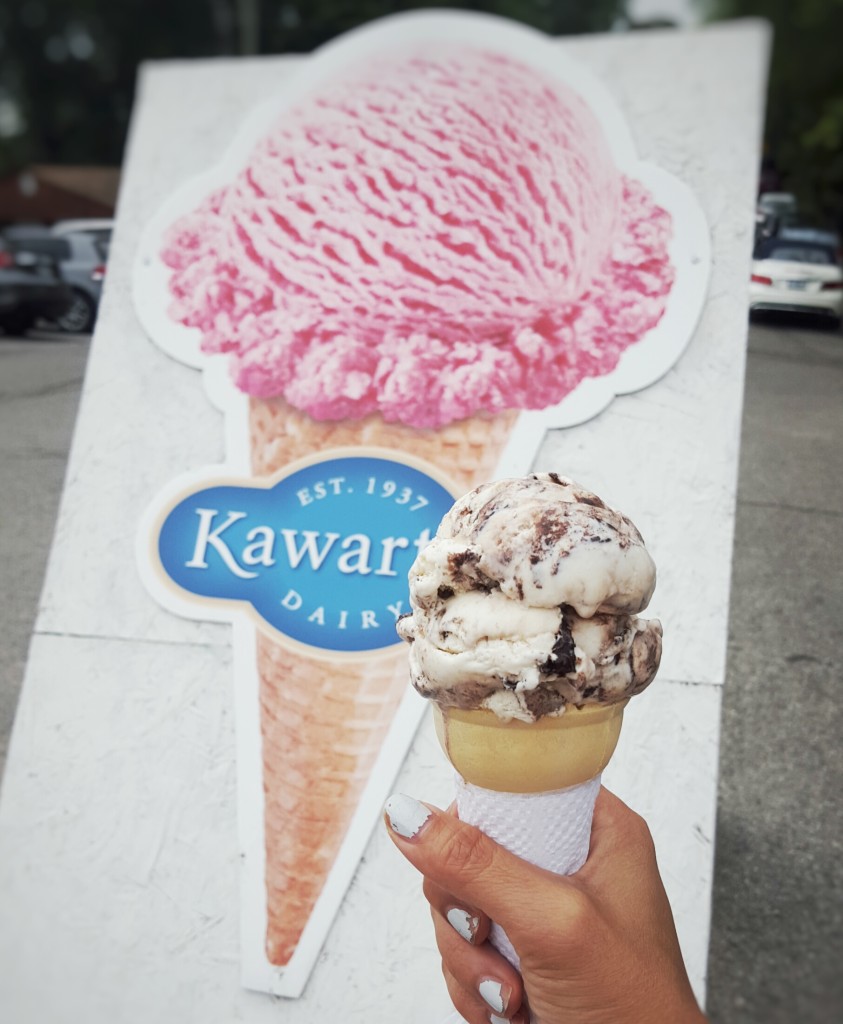 Enjoying my ice cream, ROCKY MOUNTAIN!!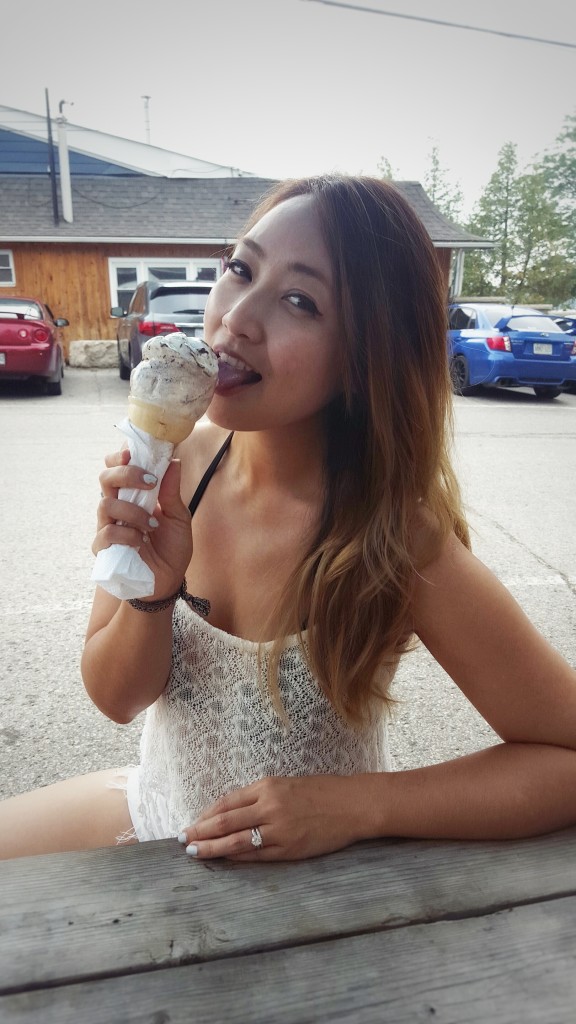 Make sure you visit them!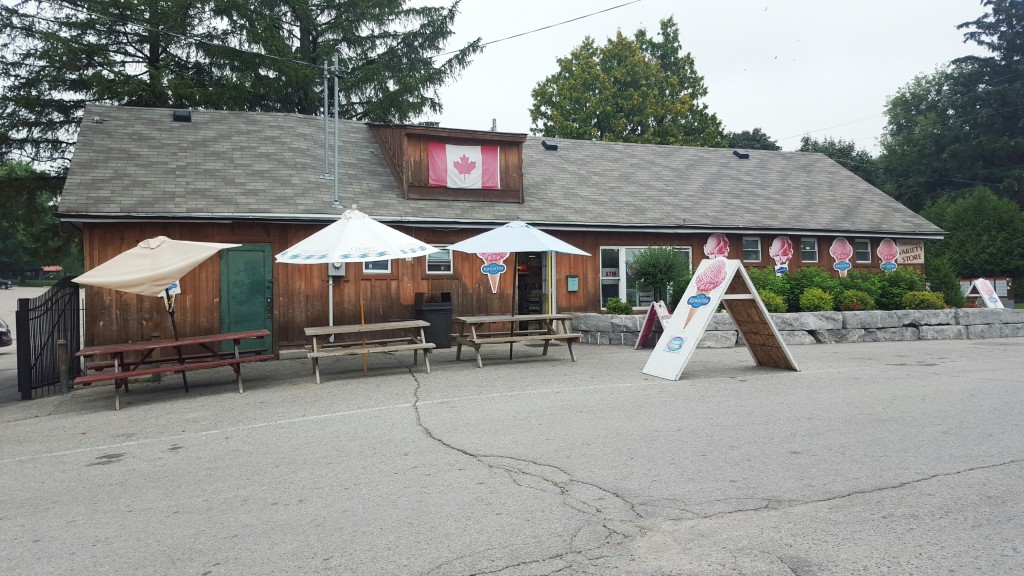 After lunch and dessert, why don't you take a little hike along the lake!
With that I want to leave you with this:
You can recreate yourself as many times as there are cities in the world. I think it's for that reason we all love to travel.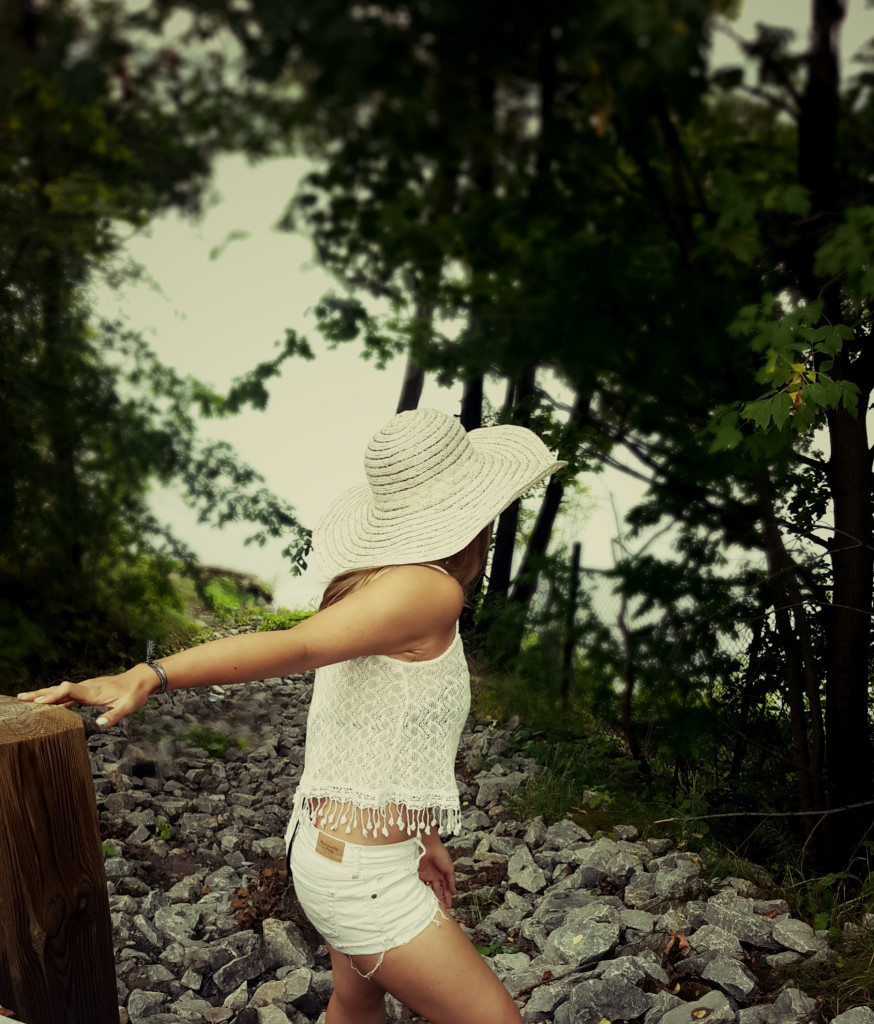 Thanks so much for reading,