Hi Everyone,
I'm so excited to tell you about this new place I recently went to! It's an authentic & modern Mexican Cuisine in the Distillery District.
This is what you need to know: 
They serve authentic traditional and modern Mexican cuisine.
One of Mexico City's top chefs was hired to create and execute an ambitious wide ranging tapas style menu.
The tapas style menu allows you to sample a variety of different items.
They have the #1 patio in the city & its heated.
Canada's best restaurant design firm was retained to deliver an incredible and unique atmosphere.
It took three Mexican artists almost 100 days to create the city's most awesome mural. ( One of the artists was Oscar Flores – maybe the coolest guy in all of Mexico )
The team is dedicated to fun caring customer service.
The cocktails are off the hook and we have Canada's largest mescal and tequila bar with over 120 different labels.
Lively music will make you tap your fingers or feet.
El Catrin is an experience not just a dinner
It's such a unique experience. When it gets dark – it glows in the dark! I love love skulls so I'm biased. I really really like this place, the atmosphere is superb and the food was just amazing.
There were four of us so we were lucky that we get to try more food! We ordered 9 plates of tapas. Oh I wish I could fit more, they were so delicious!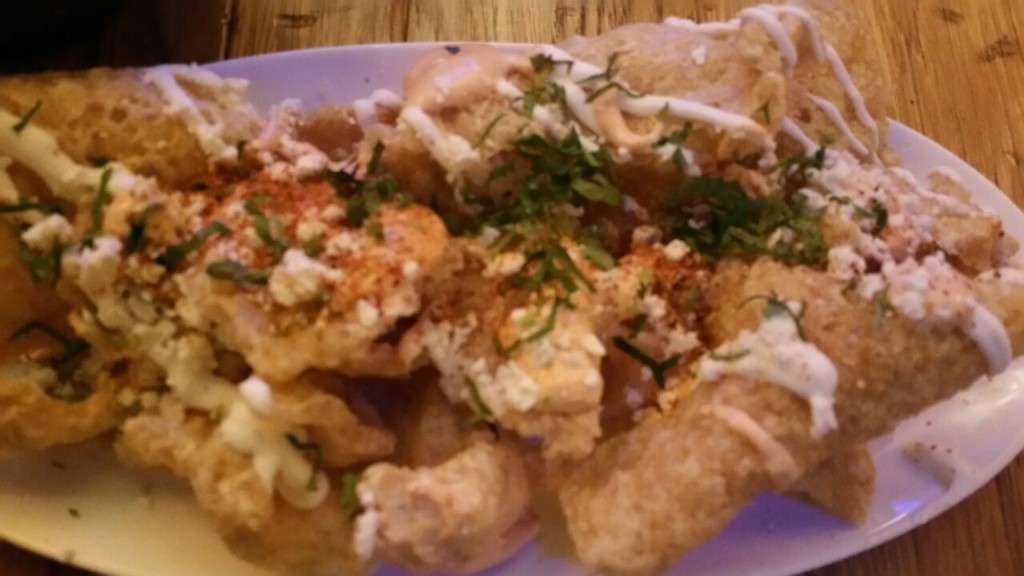 This is the Pork Skin. It's so delicious! It was pretty filling too!!
I found this to be the most interesting, their ice-cream. They were 3 different flavors.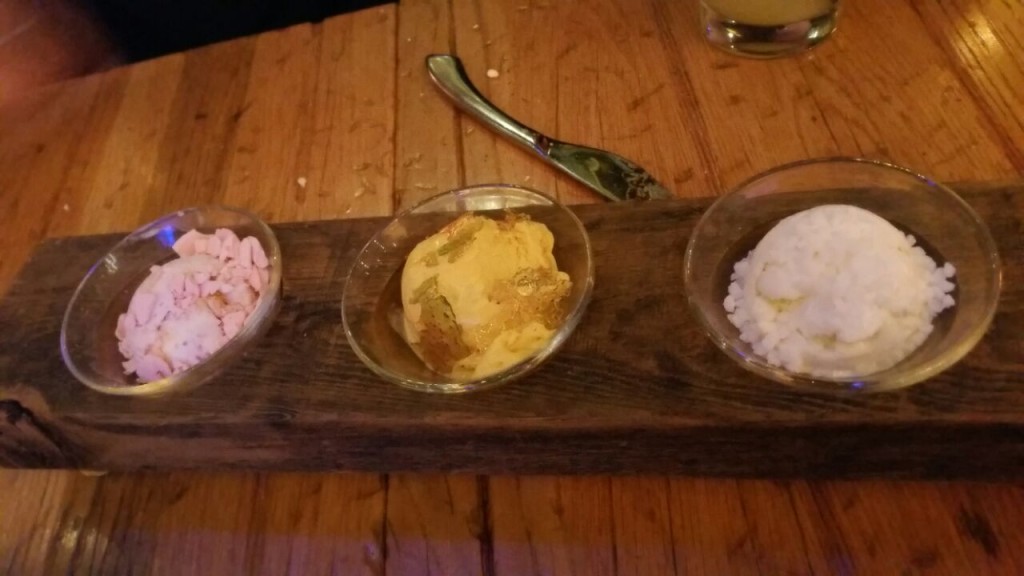 Mezcal, dulce de leche, mexican chili chocolate. The orange one was very… interesting. It was spicy, as the ice cream hits the back of your throat – you pretty much need to down water to balance off the spice. It was rather odd. I didn't like that one very much. The rest were good, the pink was strawberry, it tasted like cotton candy?
And if you are coming here for the summer, make sure you check out the outdoor patio!
My husband and I are already talking about when to go back to try more!
Thanks so much for reading!
Ev