Hi Everyone,
Two weekends ago, my husband took me to see the Albion Waterfalls. For those who live in Ontario and have no idea we have any kind of waterfalls that's so close to home…imagine my surprise when I realize we actually have over 100 falls! Albion Falls is a 19 m classical/cascade waterfall flowing down the Niagara Escarpment in Red Hill Valley, in Hamilton, Ontario, Canada. With cascade falls the downpour is staggered into a series of steps causing water to "cascade". One of the most amazing natural phenomena are waterfalls, from Canada, Hawaii, and Iceland (check out this page to see more), there are a lot of wonderful waterfalls for anyone to visit.
We started off in the early morning hoping to beat traffic! It was on a Friday so we didn't think the falls would be busy. Lucky us, we came at the SAME time with a bus load of tourist. *SIGH* But nevertheless, we still had a lot of fun.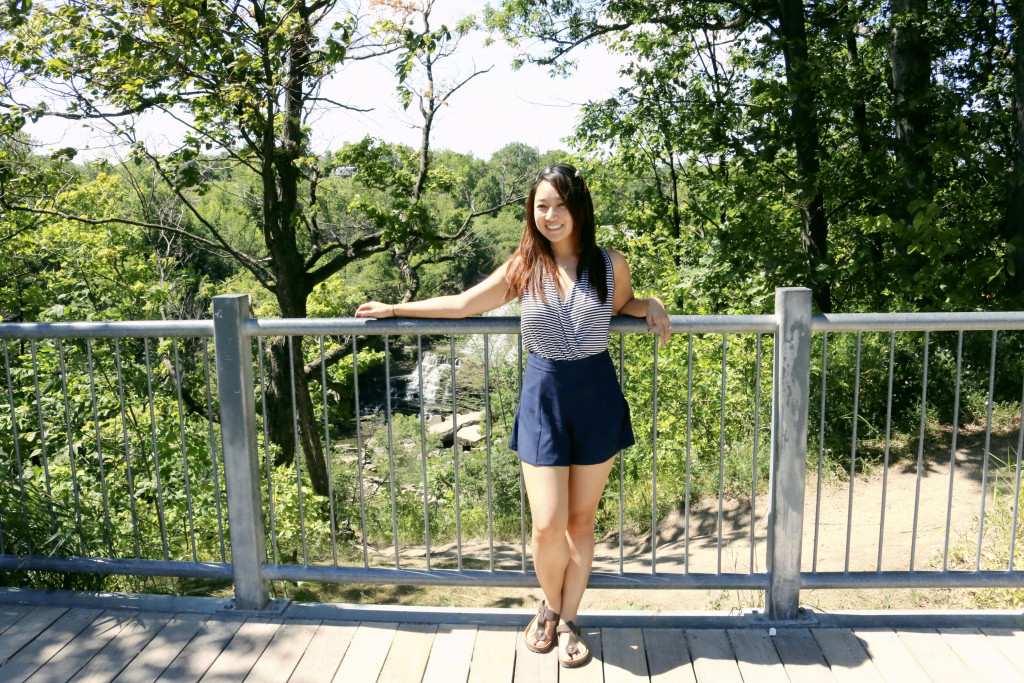 We started off with a hiking trail. It was a pretty short hike, maybe a short 15 minutes and we arrived at the falls!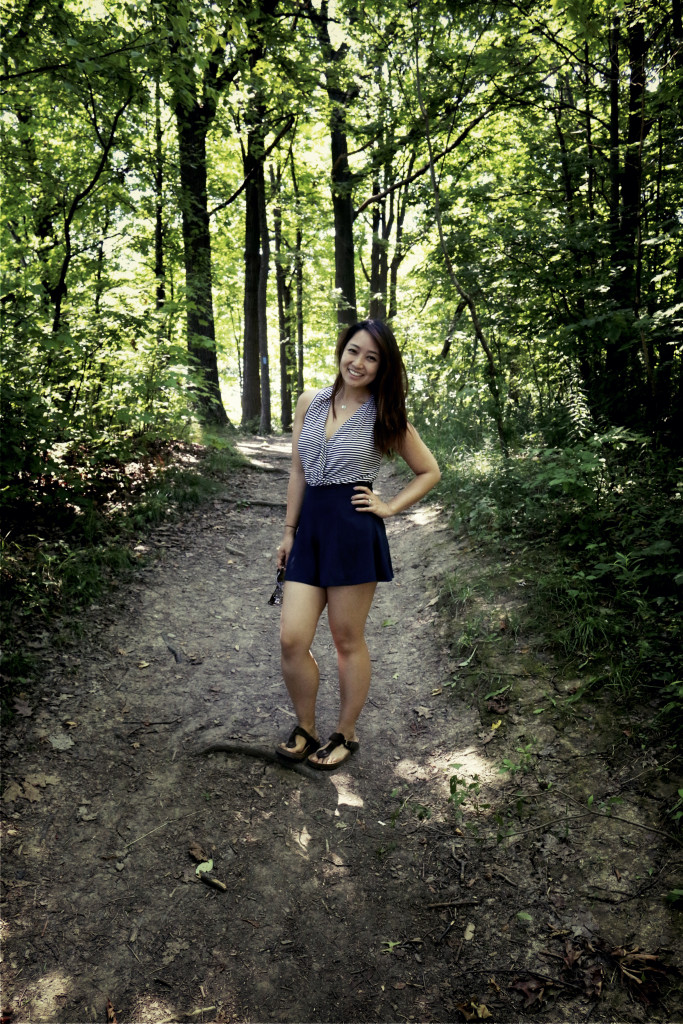 View from the top before ascending down to the falls.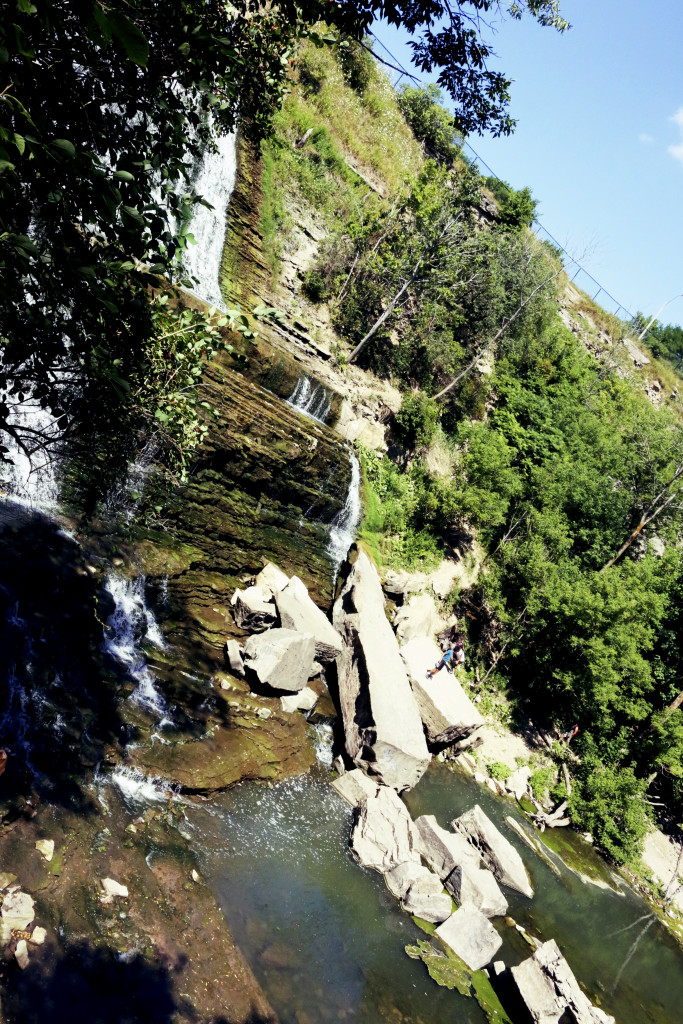 The falls were beautiful!! It was such a perfect day.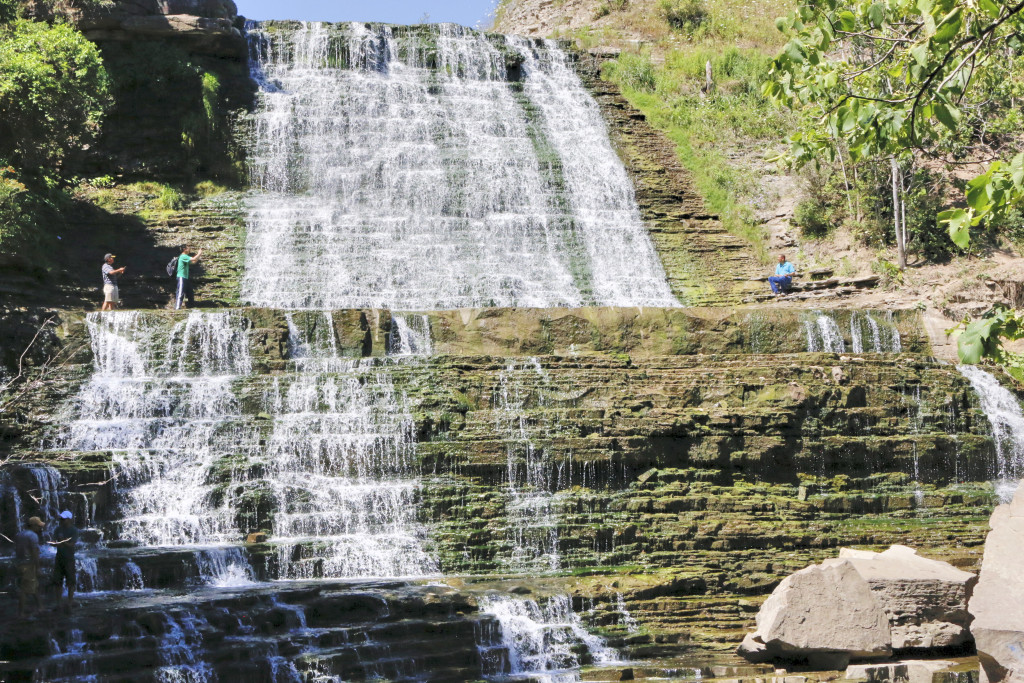 Such beautiful falls!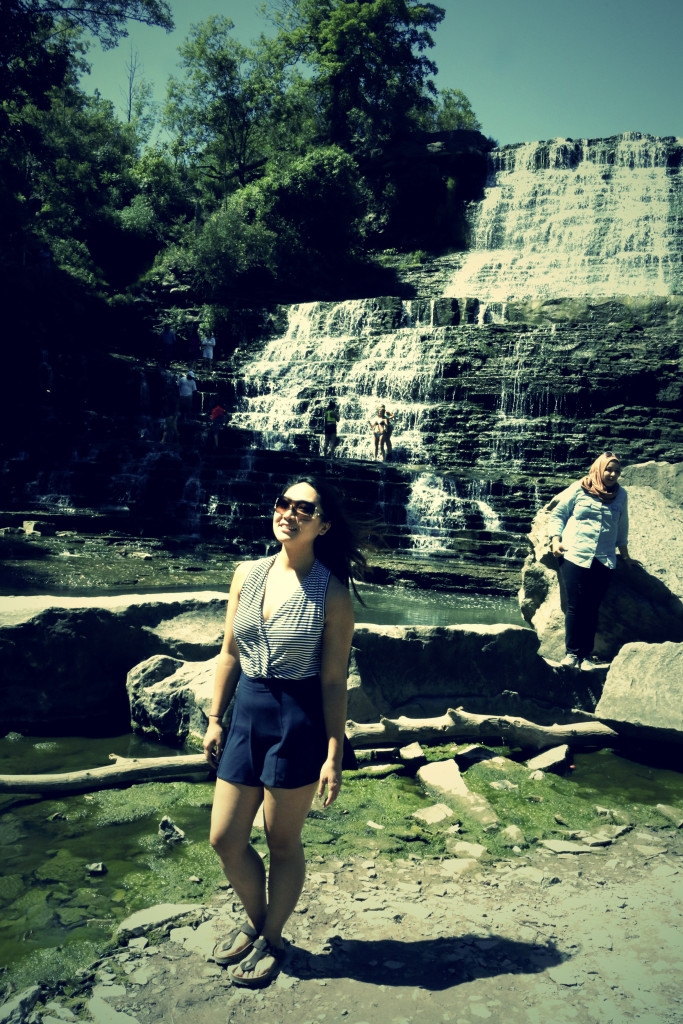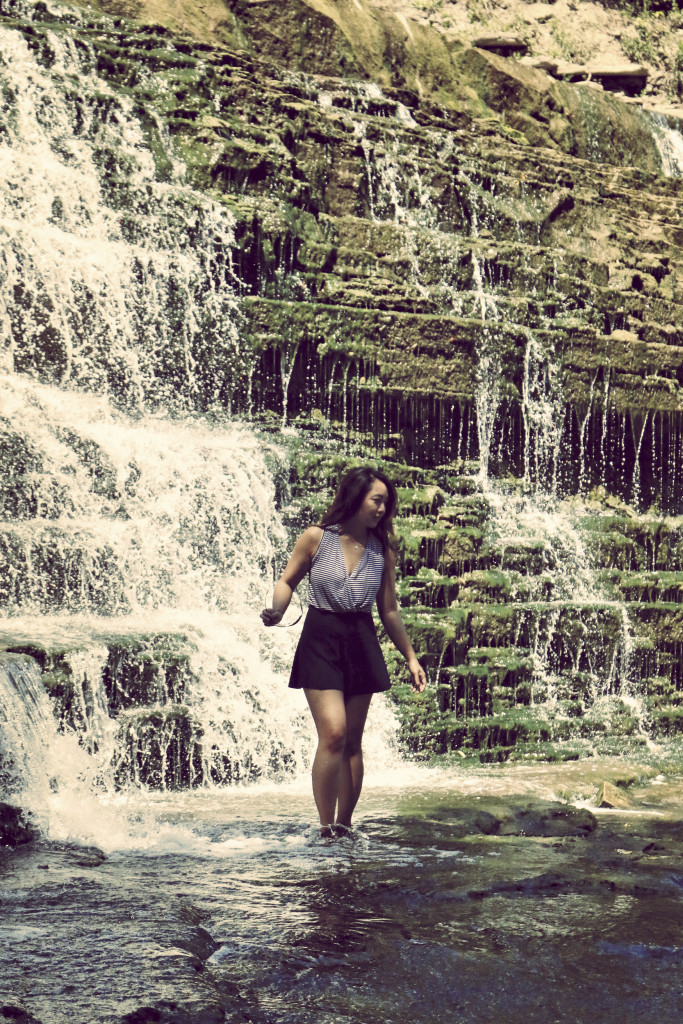 Love the water behind me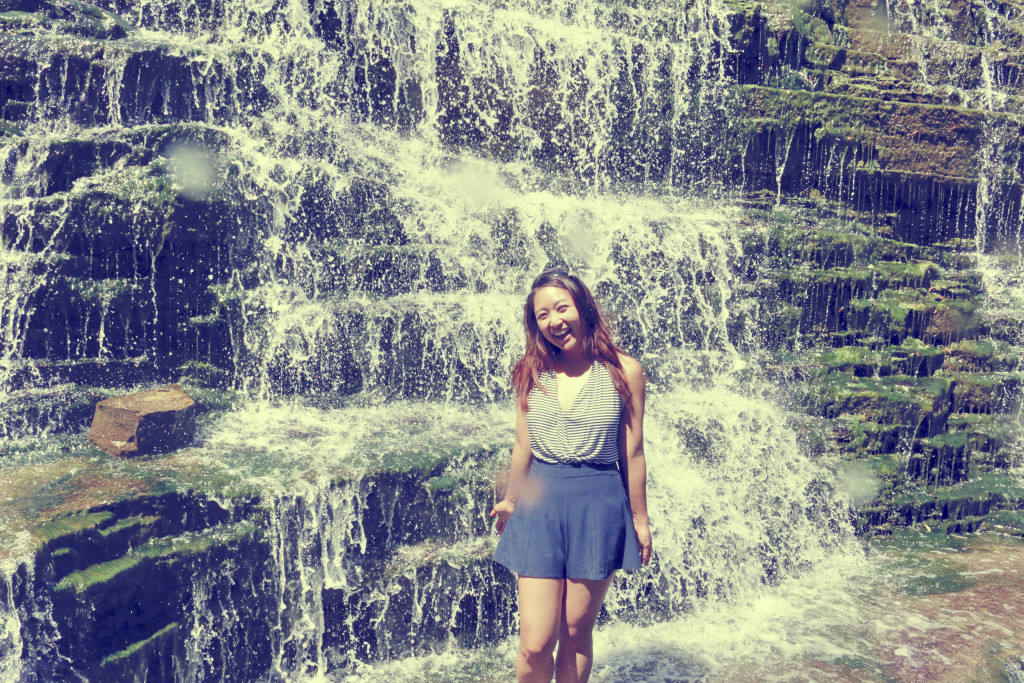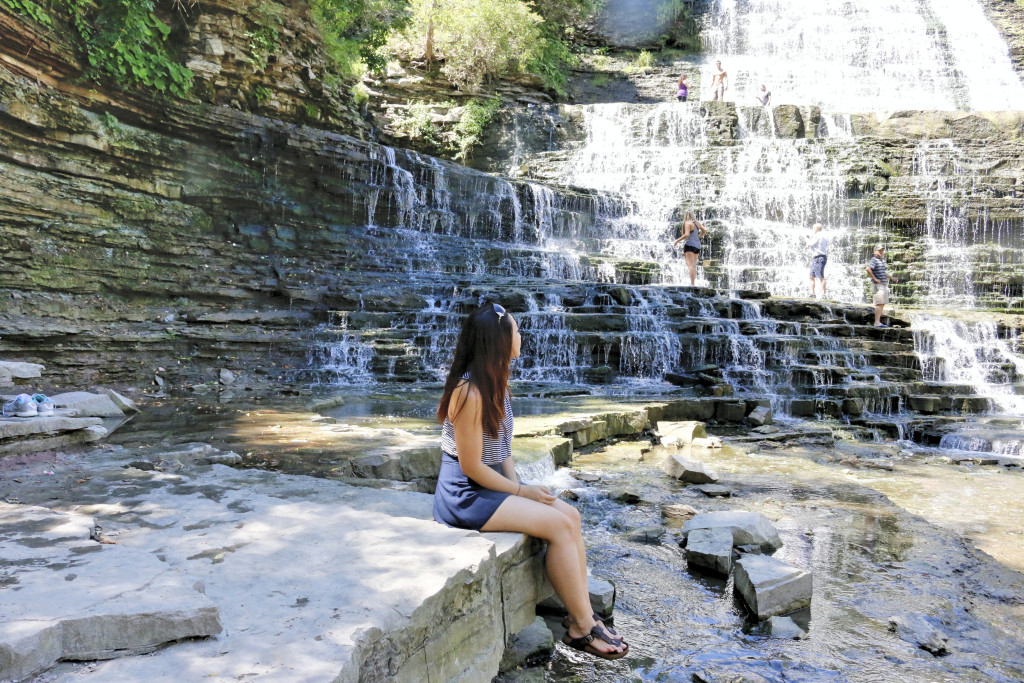 One last photo.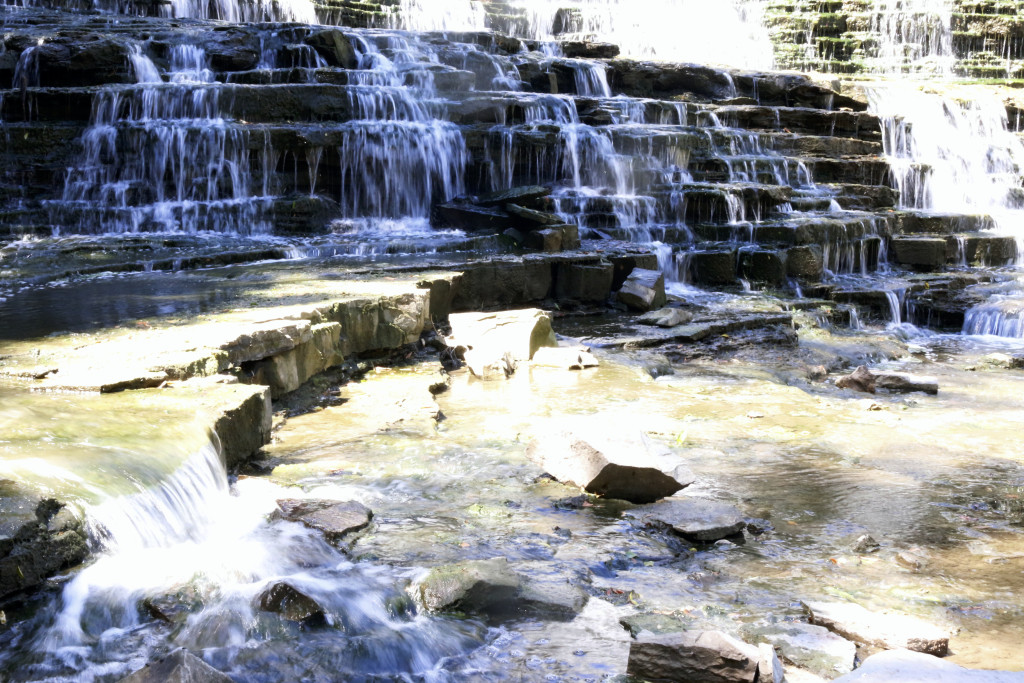 I would love to come here again, please do let me know if you decide to come here for day trip!
Thanks so much for reading,