Hi everyone,
It's the holidays! For those of us still searching for last minute gifts… you're in luck! I don't know if I never searched for it before or it's really exploding in Toronto big-time, but craft shows and pop-up stores are all the rage right now. It makes me happy to see so many talented local artisans producing amazing craft!
Here are five outlets where you can do your last-minute gift shopping, thanks to the awesome article from blogto.com sprinkled with some of my own commentary! 🙂
1. Toronto Christmas Market (November 20-December 20)
I remember going to this European inspired Christmas market at the Distillery District a few years ago. My memories include doing a little shopping in the stores, sipping on something hot and taking pictures by the Christmas tree. The streets will be filled with vendors selling local handcrafted goods and one of a kind trinkets and treasures. Even if you're not in the mood to shop, roaming around with mulled wine in hand, you'll sure to feel the festive vibes!
2. Vendor Queens (December 14, December 21)
I've never been to Vendor Queens but I'm excited to possibly go as I have never been to the Evergreen Brick Works, where this market is held. Featuring live music all day, skating, live sculpture, portraiture, confessional shadow plays, and more, it is much more than a shopping trip. I might try to hit up this one too!
3. Craft Ontario Holiday Pop-Up Shop (November 5-December 24)
Perfect for the uber last minute gifters – Craft Ontario's pop-up boutique is your one stop shop for gifts and will be open right up until Christmas. The store, located at 990 Queen Street, features handmade pieces from 48 makers and designers. You'll find the space filled with household items, jewellery, ceramics, textiles and more.
4. Graven Feather Winter Pop-Up (December 4th-20th)
Graven Feather will be filled with wares made by local artists until December 20th – which might be the best day to go – as the pop-up shop will convert into a market, and artists will be onsite selling even more goods. You will find everything from upcycled fabric bags made by Kelly Mullan to Paperhouse Studio stationary. Pretty neat.
5. Union Station Holiday Market (November 30-December 20)
Out of the five, the one I really want to go to is the Union Station Holiday Market! Although it will be very busy with crazy crowds, I think it is so unique to hold a market here and their exhibiting vendors seem just like the kind I'd shop at.
Here's a selection of their fabulous vendors this year straight from their site: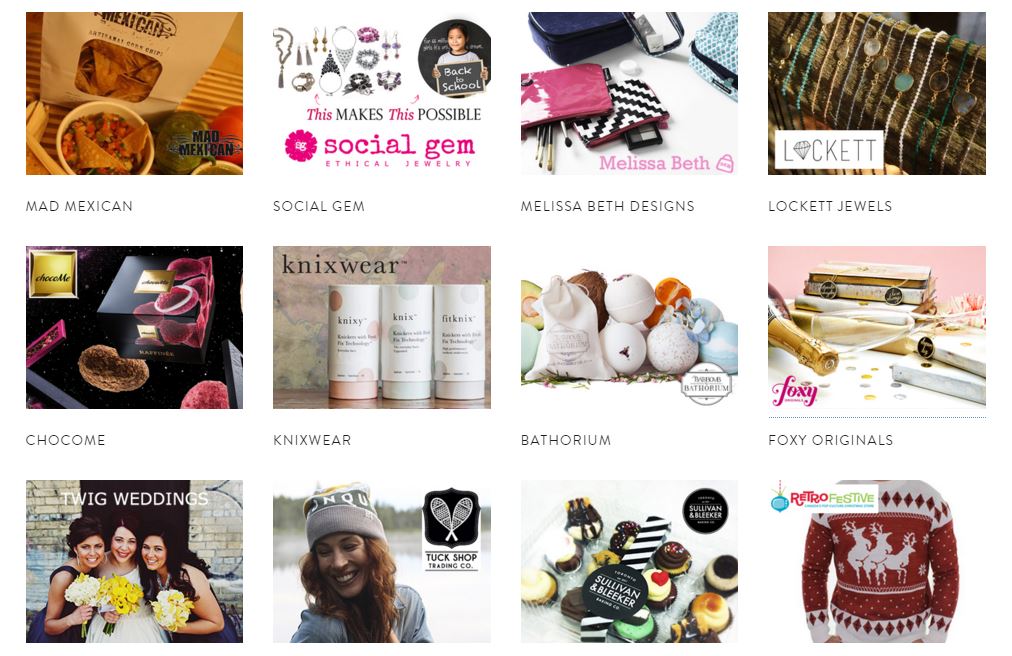 Source: Union Station Holiday Market

Happy holiday shopping everyone! Can't wait to see what goodies you'll be scoring. Just one more week until CHRISTMASSSSSSS! Only my favourite, favourite holiday 🙂
Ciao, until next time!