Hi Everyone,
We had the most amazing long weekend with #fordsundaydrives. Our two families decided to take a 3 day and 2 nights stay at Blue Mountain, we couldn't have picked a better weekend to go. The weather was gorgeous and the kids (for the most times) behaved pretty well! NO screaming during the car ride up! (Rare) But maybe because the car was super comfortable for her.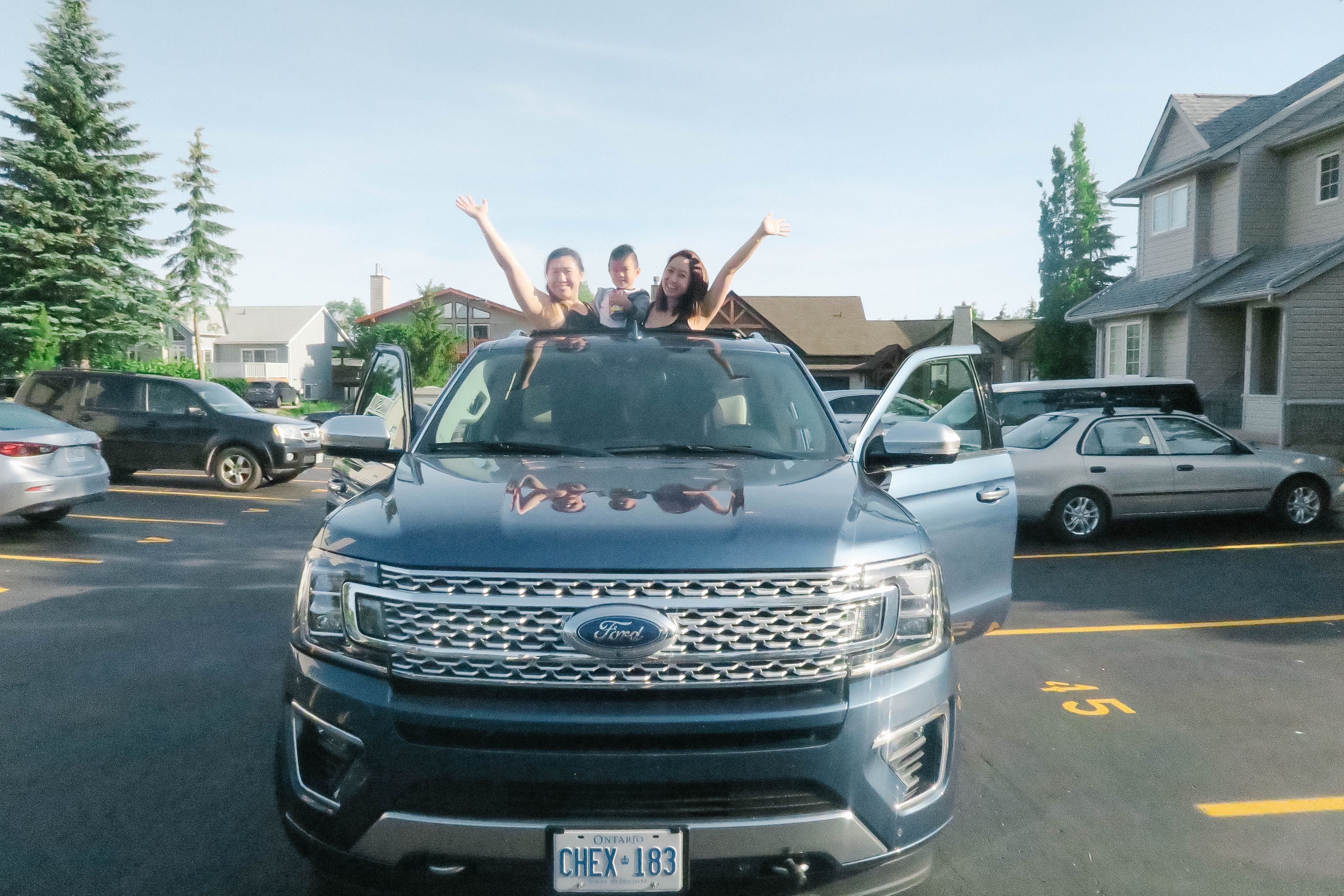 We got the Ford 2019 Expedition, yesssssssss. You have no idea what a life saver this was, this car can literally fit my house. Here's a little snippet of what we packed, mind you – we have 3 kids 6 adults and 3 days and 2 nights of food we gotta pack. The AirBnb did NOT provide any towels, bedsheets or pillow cases….. so being the over packed mother that I am. I brought her baby bed, yes her baby bed (I didn't have a playpen!) And well, I also didn't want her to sleep on her bed – because that would mean 0 sleep for me. I can't have that! The car is big enough…. so baby bed!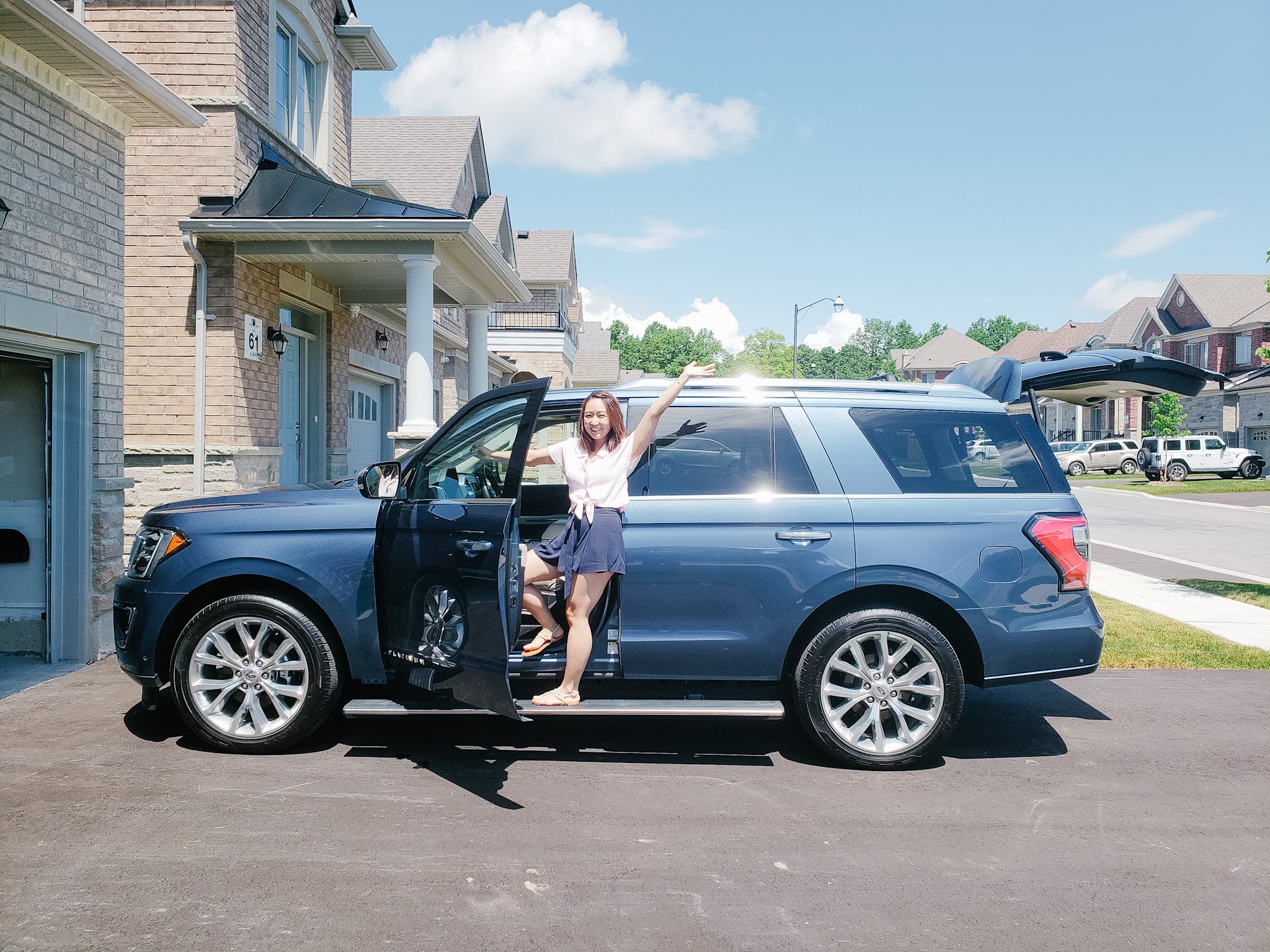 Ok I went on a little detour… here's a list of stuff that I packed into the Ford Expedition:
Baby Bed
Stroller
1 large suitcase
1 sleepover night bag
1 diaper bag
1 cooler
1 car seat
Misc food items
Some of the best features which I LOVE.
Equipped wireless charging with fast-charging USB ports and 12-volt outlets – this made sure my device is fully charged! So when I get there I get take 1000 pictures a day! We all know I take WAY too many photos for my own good!
SYNC3 with Android Auto, I have an android phone, but it also works with iPhone too! The Android Auto offers a simple music search, capacitive touchscreen, enhanced voice recognition and climate control to make for a safer and stress free drive.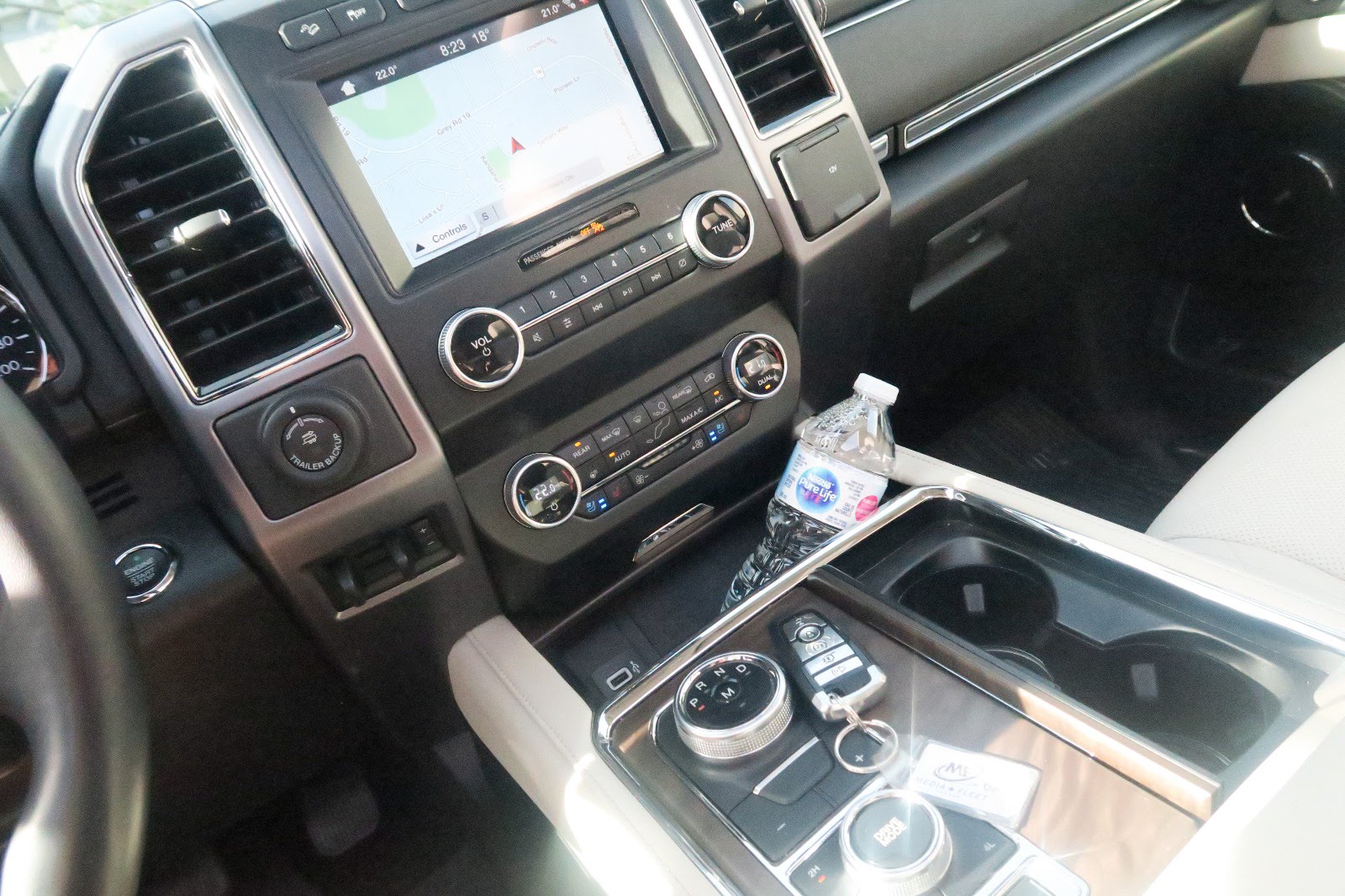 Bang & Olufsen sound system, oh this was SOOOO helpful. The sound system is amazing, but when my baby is sleeping – I want to be able to adjust the noise level at the back seat – guess what, it HAS the option for the back seaters to take control of the volume. Amazing right?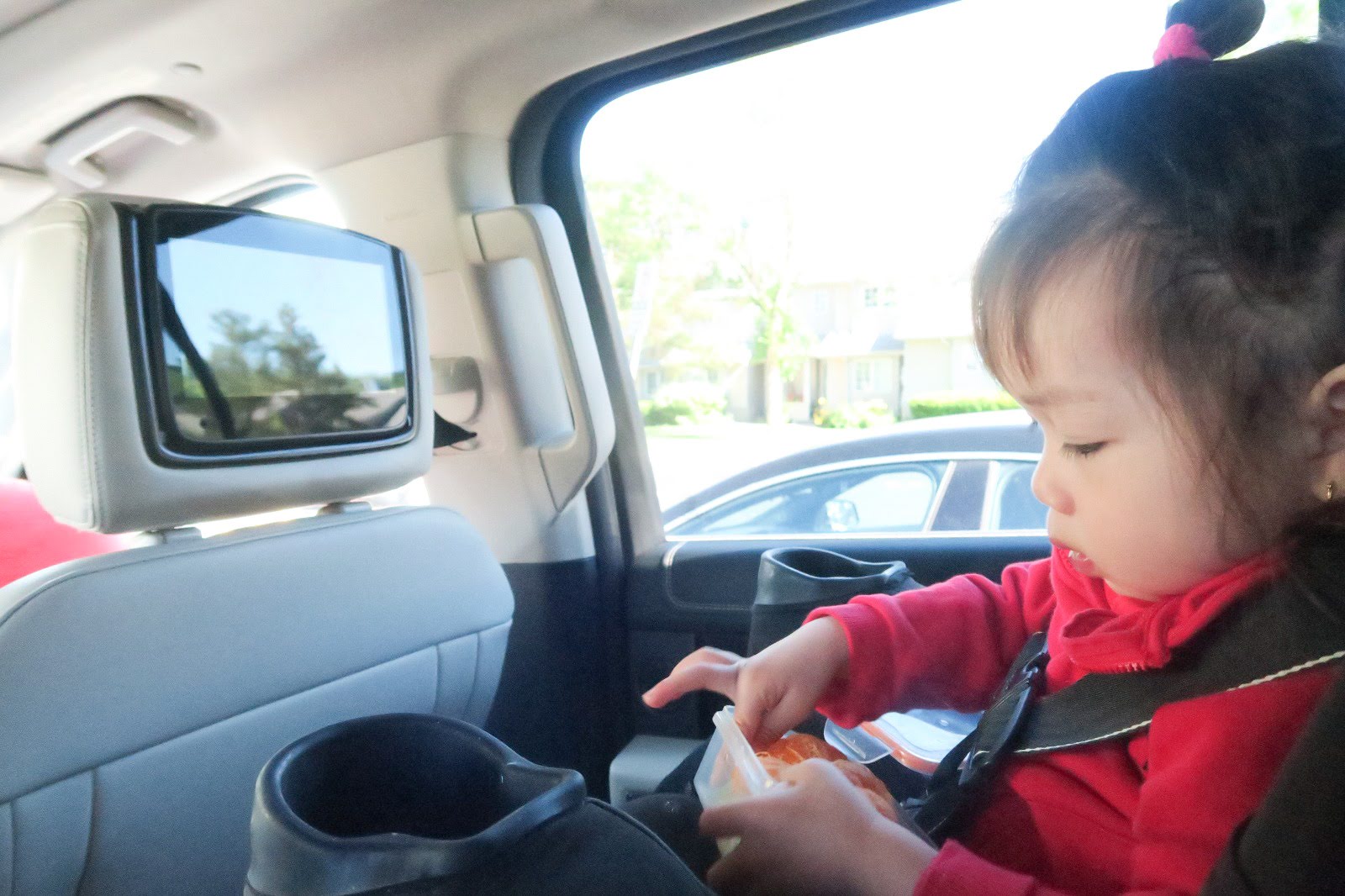 The panoramic view, this is my fav part. It's pretty amazing while you are driving to see the beautiful sky!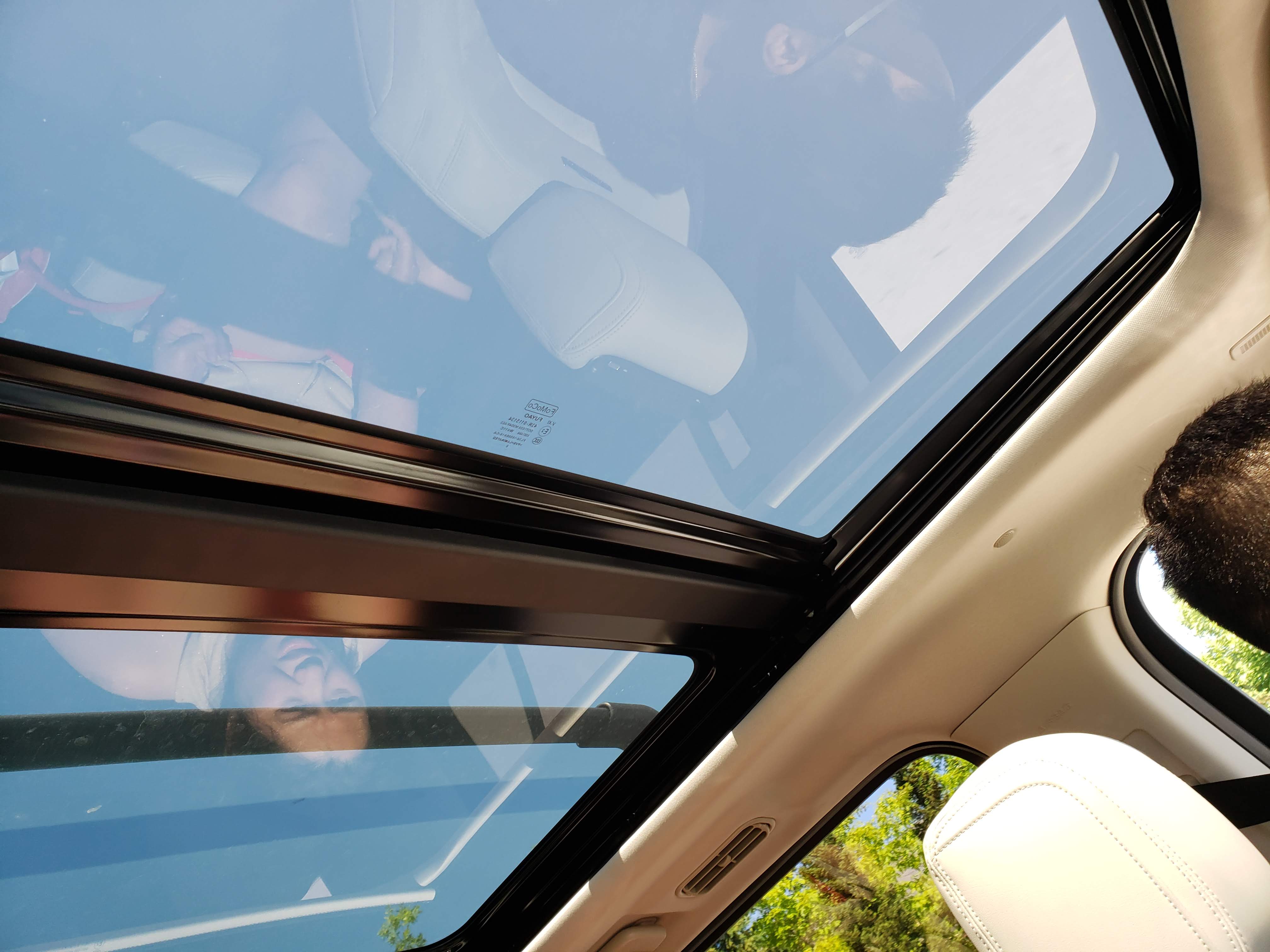 We had such a fantastic time at the Blue Mountain during Canada's Day! We decided to be nerds and dress up in all red to celebrate!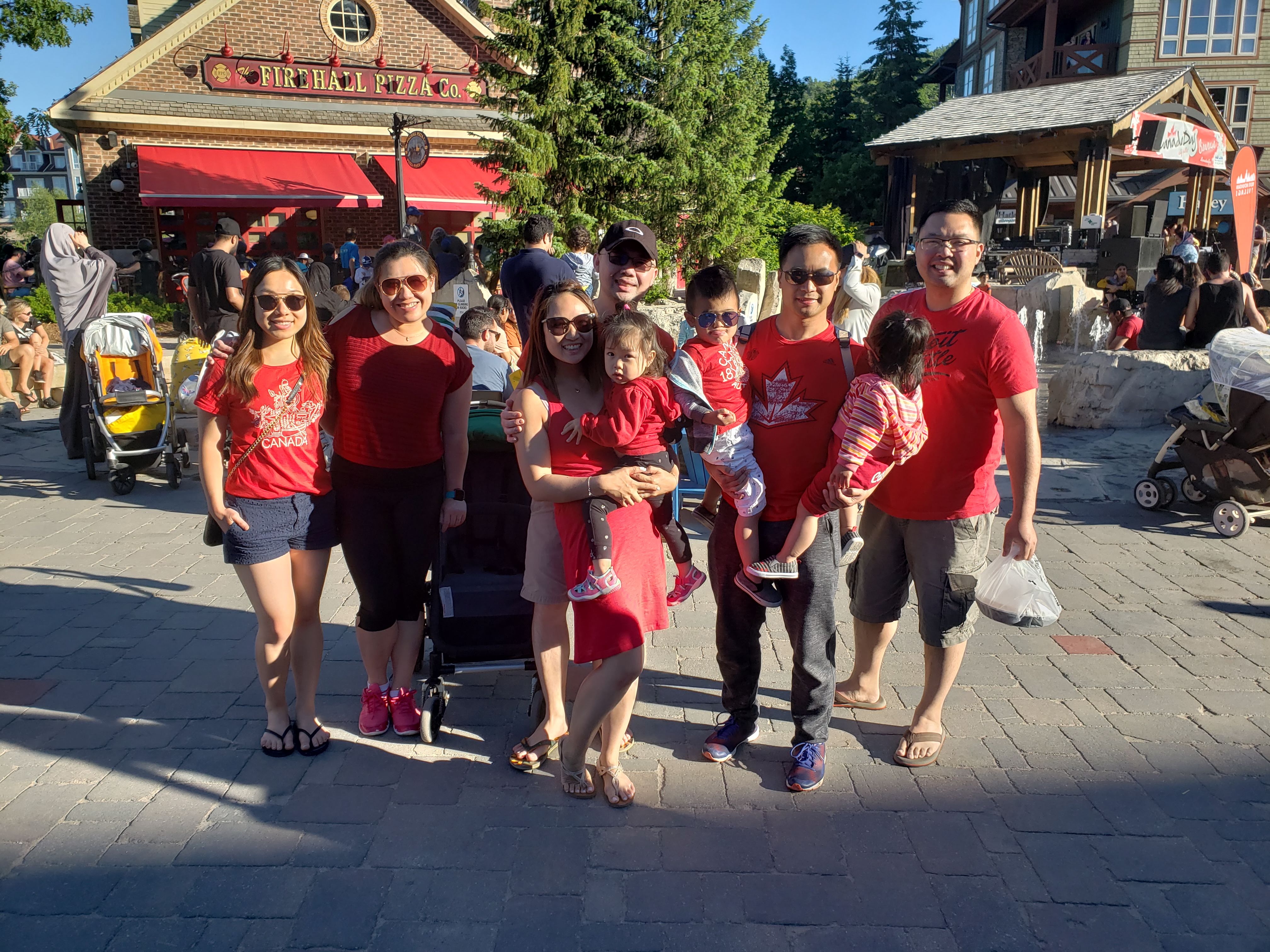 We also took the kids to the Plunge!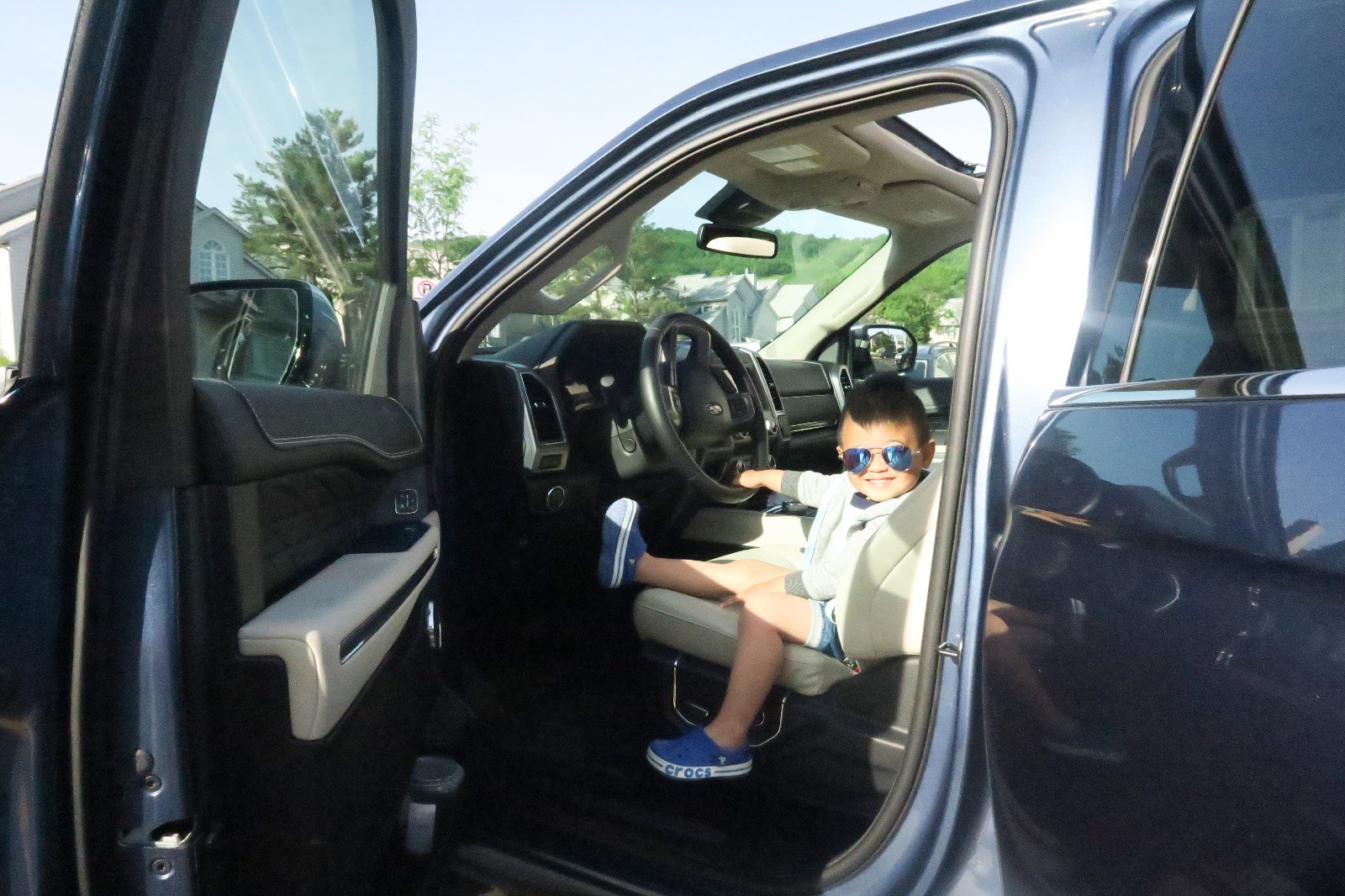 It's safe to say that Tristan loved it! My daughter loved it so much when we returned the car – she kept pointing to the driveway and kept saying "CAR CAR" she wanted the bigger car!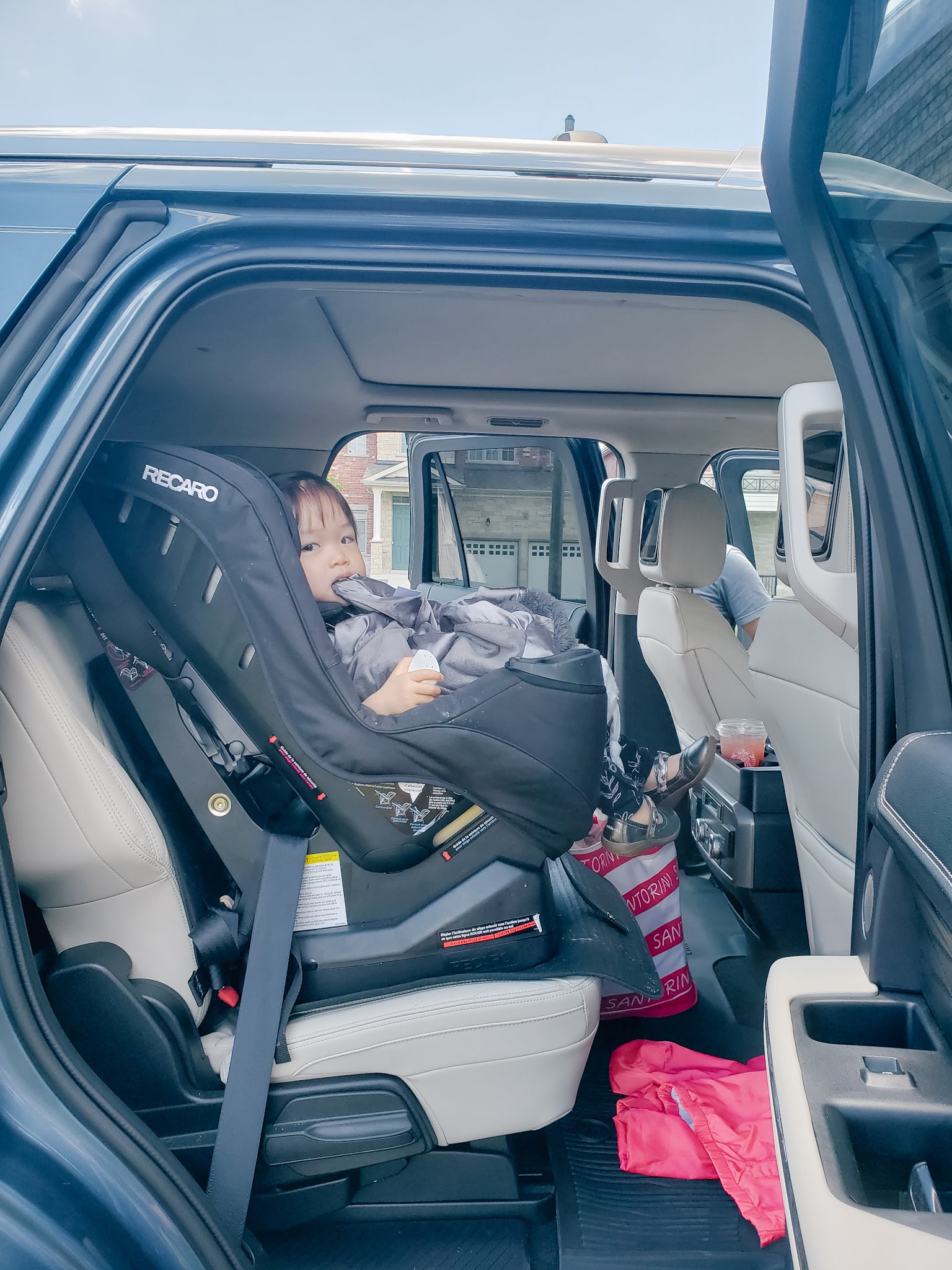 Guess this chubby bunny is ready for a nap in the car.
Hope you guys have a fun weekend, we would love to know what you guys are up to!