Hello Everyone,
Today, I want to share with you the recent restaurant I went to! They have two locations, I've been to the down town location for happy hour but never really tried their food. I just assumed it's decent since their snacks/wine was pretty good last time I went! We just finished watching Star Wars (yes it was a good movie! even for a a non- star wars fan) at Colossus and didn't want to venture out too far for food so we just walked across to Earls Kitchen + Bar.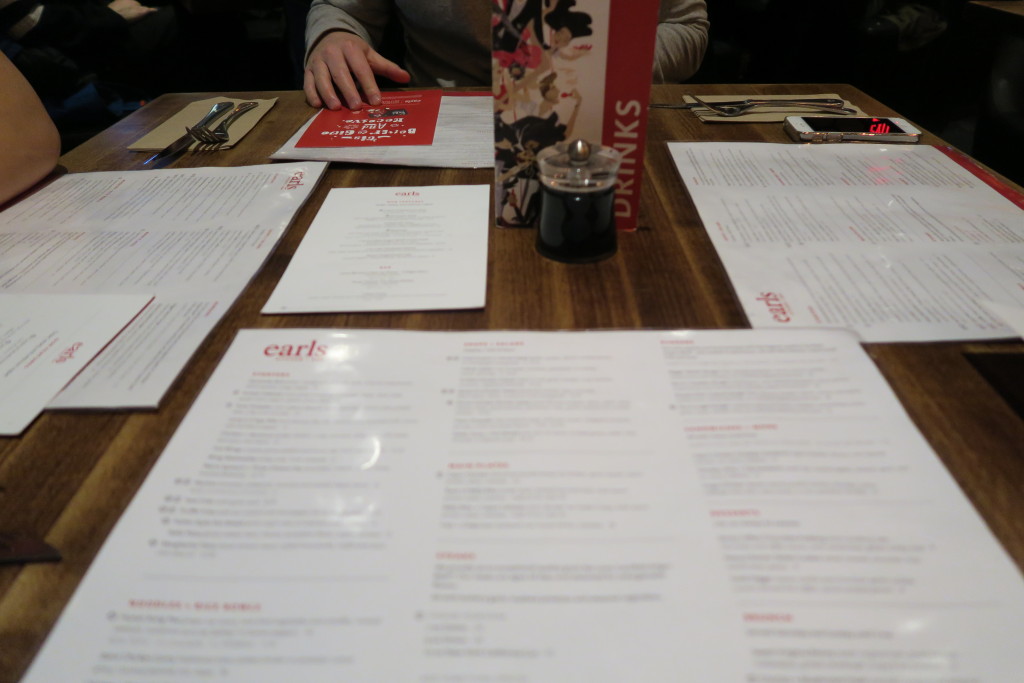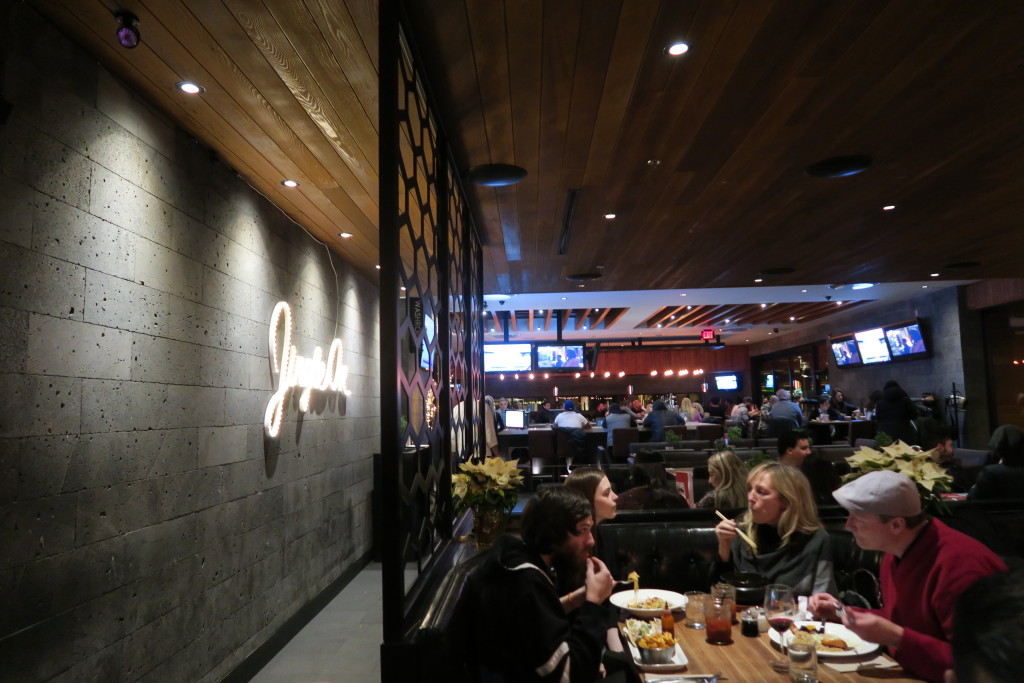 I love the décor, they have a nice waiting area for sitting when waiting for a table. However, the food was such a disappointment! We ordered the calamari for appetizer, and it came out in a decent time but it has a weird taste to it. Oddly enough the calamari was pushed to one side of the dish and the other half was filed with sauce. Odd? The calamari was not crunchy and I actually liked eating the Jalapeño more than the actual calamari.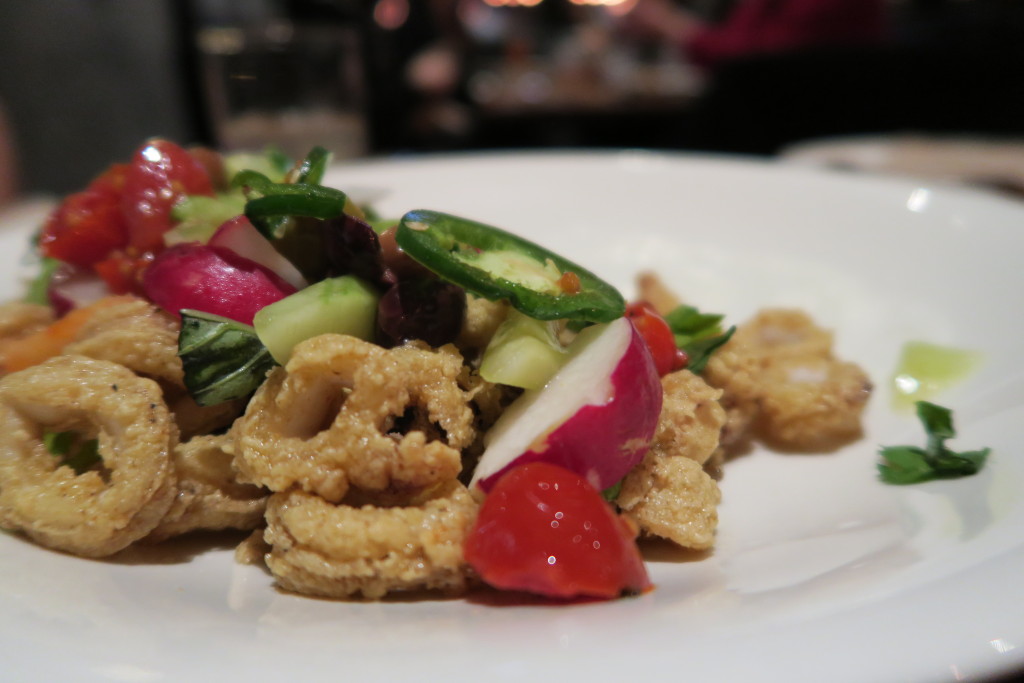 Husband ordered the half ribs with potatoes and it came with coldslaw. The coldslaw was soooooo hard to chew! The ribs was decent, the potatoes was amazing – it's covered with corn, bacon and sugar? I believe – but it was good.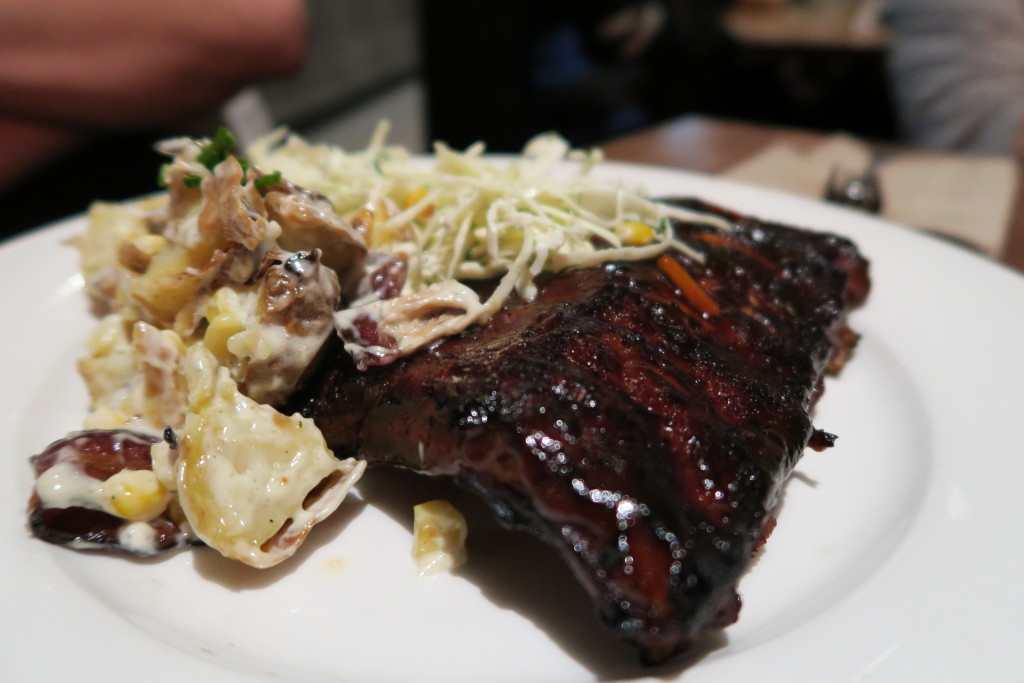 I ordered the fish taco. I could barely find the fish, and again it was filled with the hard coldslaw – my mouth got tired from chewing. The fish taco didn't come with any sauce – so I had to load my fish taco with hot sauce! The salad however was good.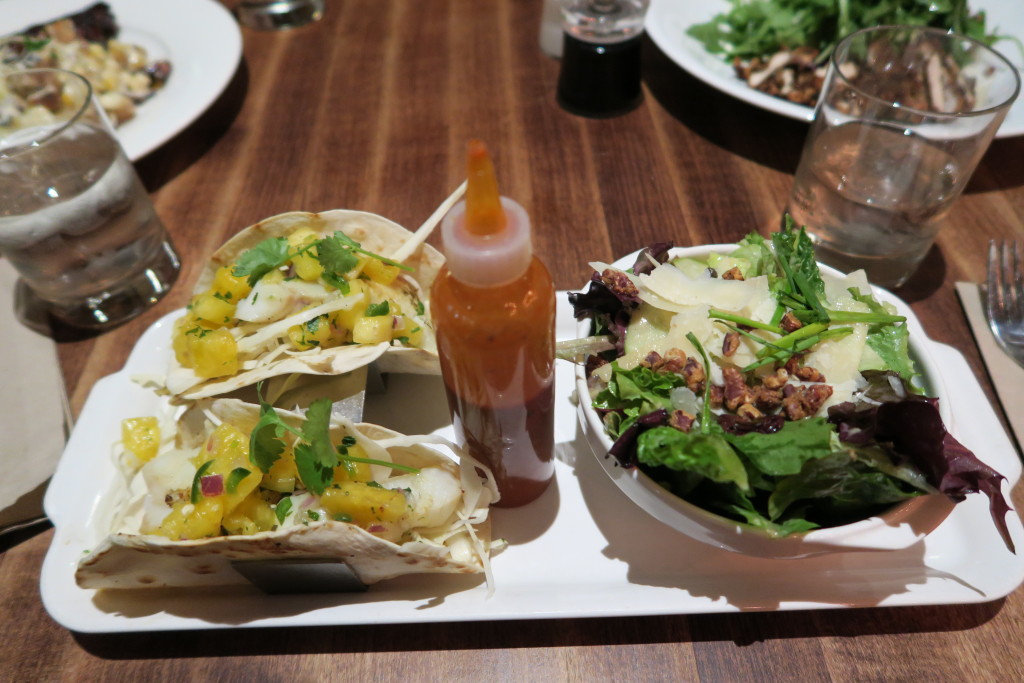 My friend ordered the grilled chicken and salad. She finished the plate – so I assumed it was good! But then again, you can't really go wrong with grilled chicken and salad.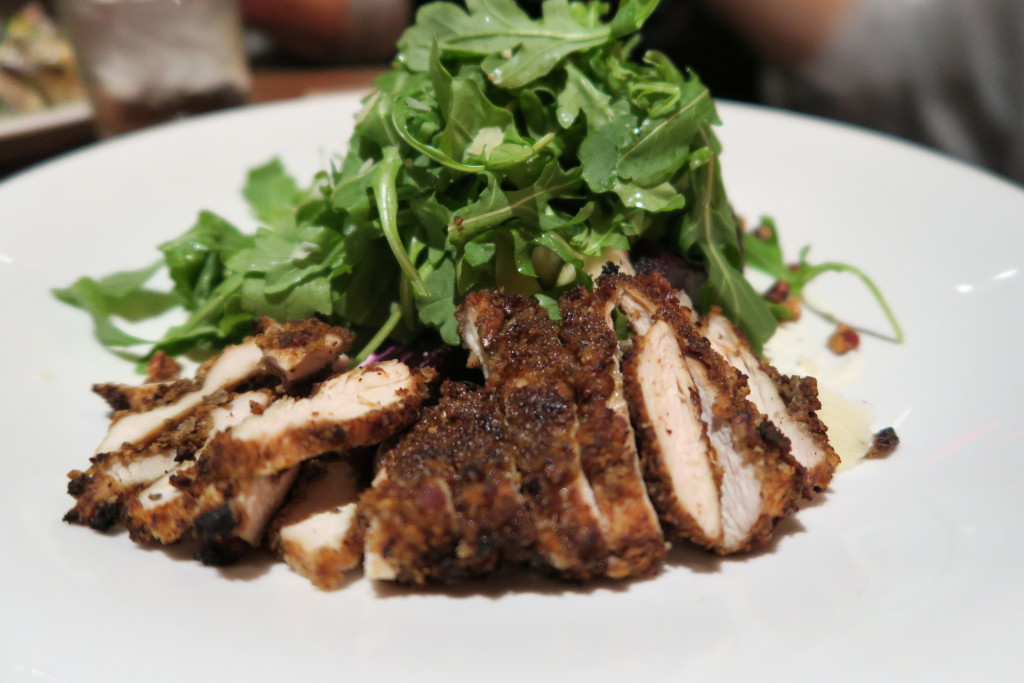 The service was amazing, but the flavour of the food was just really lacking – I would probably not come back for the food. However, I would come back for a nice drink/snacks! They do have a really nice atmosphere for that.
Hope you all are having an amazing week! Thanks so much for reading.