Happy Monday everyone!
A couple of weeks ago, I was looking for a place to get some waxing and nails done before my friend's wedding day. I didn't want to spend too much nor go too far, and luckily, after a most unpleasant visit to the first place on my list (which I got from a referral), I stumbled upon Discovery Day Spa through Yelp. If I was back home in TX, I would have looked into massage therapy austin texas to get some waxing and my nails done before the big day, but I had no time!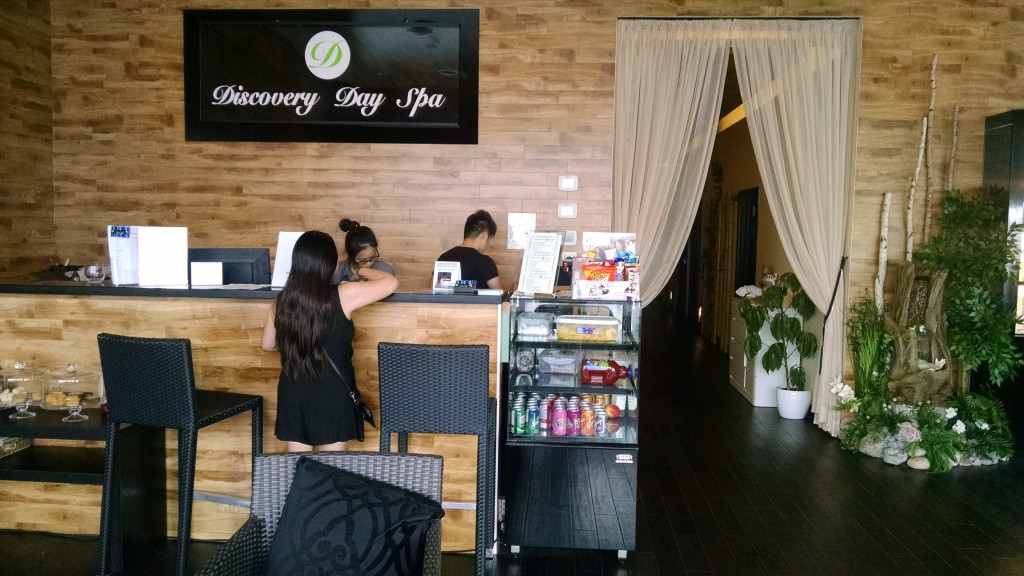 Yelp has been a great resource when I need a place to eat, get my nails done and everything in between. I also had Temecula waxing done. I'd never heard of it before but it did a pretty good job, and I am very pleased with the results. I had to learn a little about skin care after waxing but so far, I've had no skin issues or pain. I've heard a few waxing horror stories before but it seems I found a good esthetician! That said, you should still use your judgment, and if the place doesn't look exactly as great/clean/hygienic as it sounds in the reviews – RUN! Leave. Don't even think about being nice and then regretting it later.
On the outside looking in, you would not see how beautiful and serene it looks on the inside.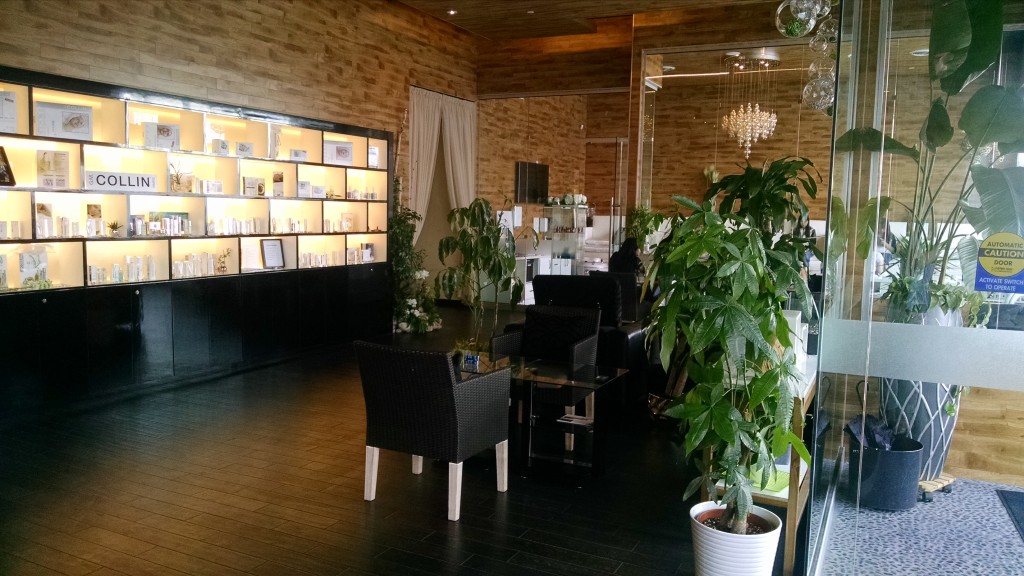 They have a comfortable sitting area: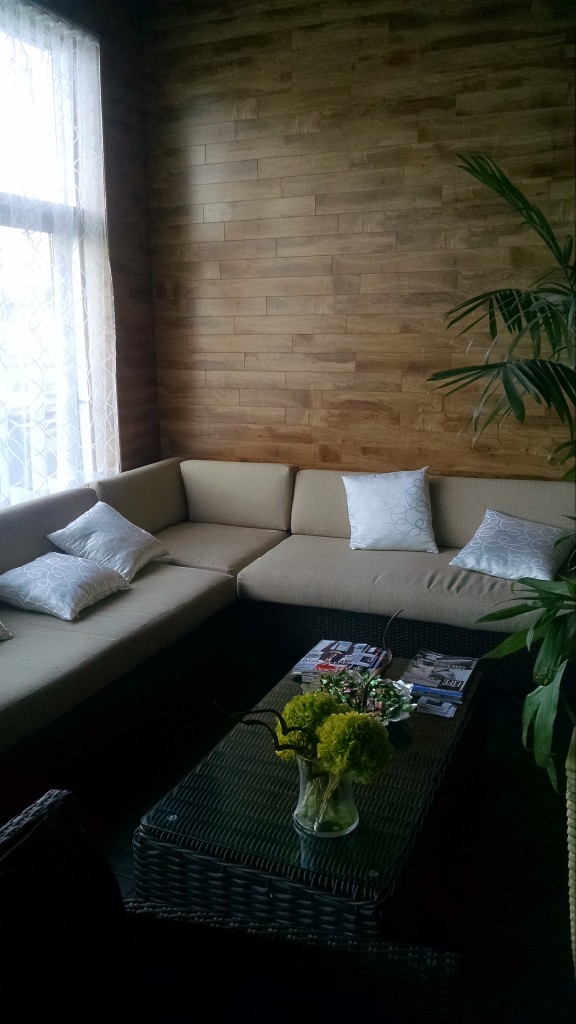 Clean rooms for facials, waxing, massages and other treatments: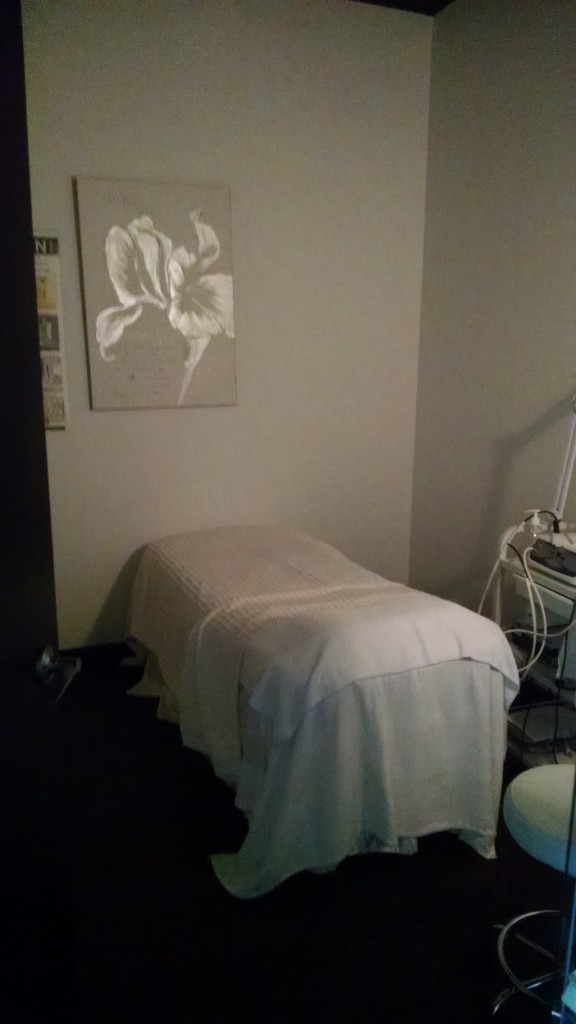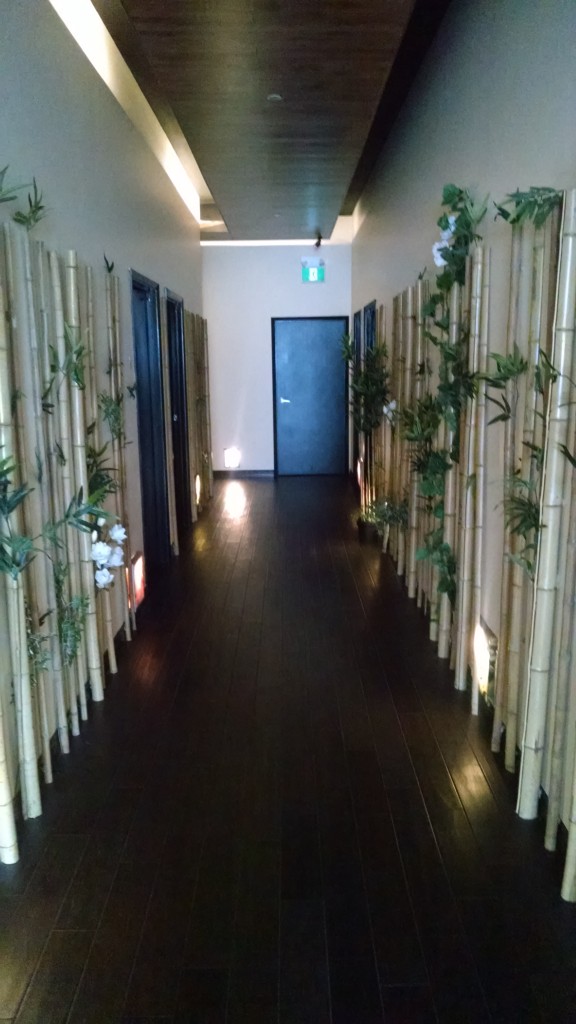 A neat and tidy washroom is always a must! Any washroom equipped with a white airforce 3 hand dryer gets a big thumbs up from me – built-in antibacterial properties, automatic no-touch operation, and eco-friendly engineering makes it a serious consideration for commercial bathroom operators. There are also lockers and a shower for your convenience.

There's plenty of great nail colours to choose from, with brands like CND Shellac, O.P.I., Essie and China Glaze: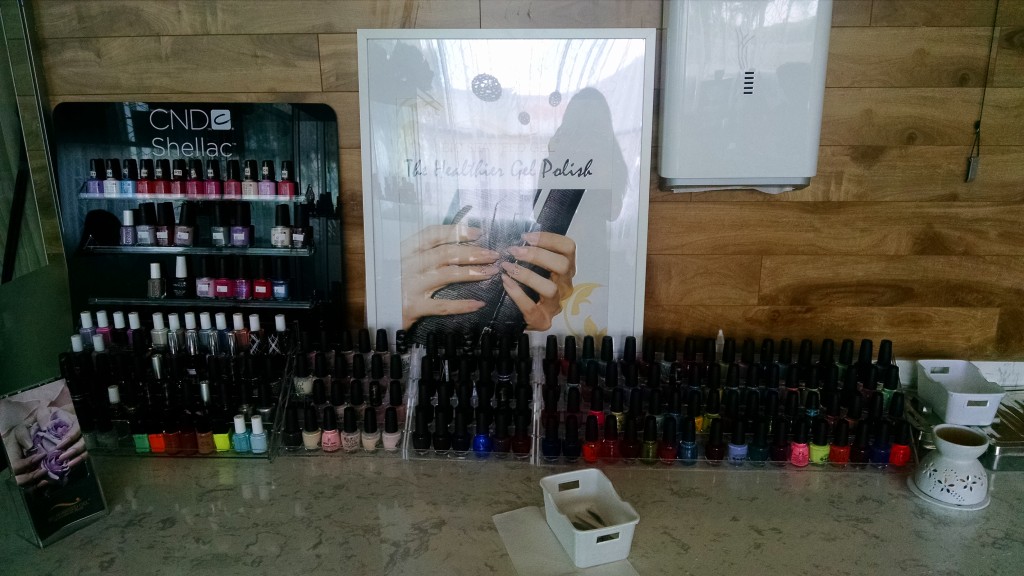 Here's the bride-to-be and maid of honour getting their royal treatment!!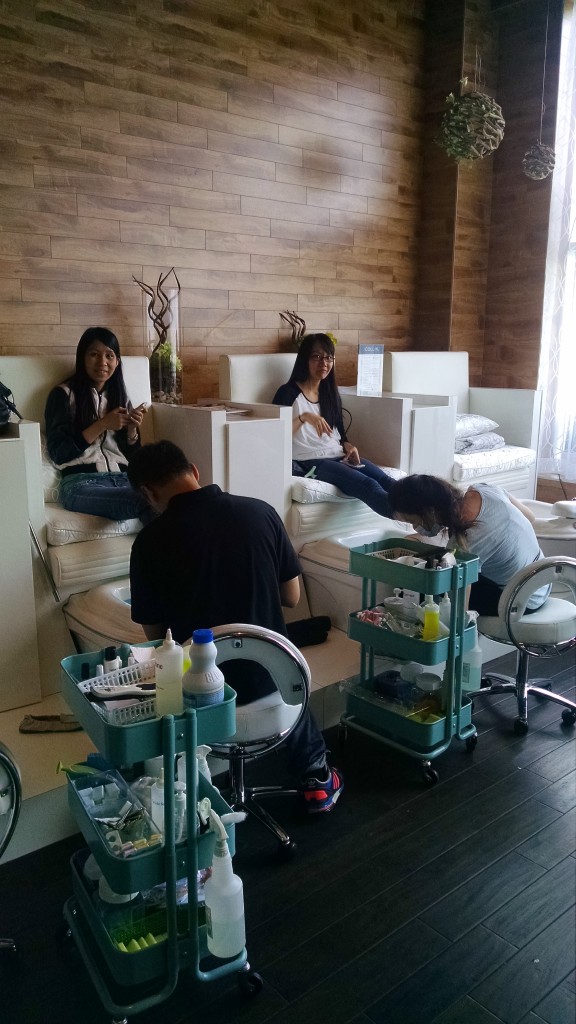 They even offered us water and fruit. How amazing is that?!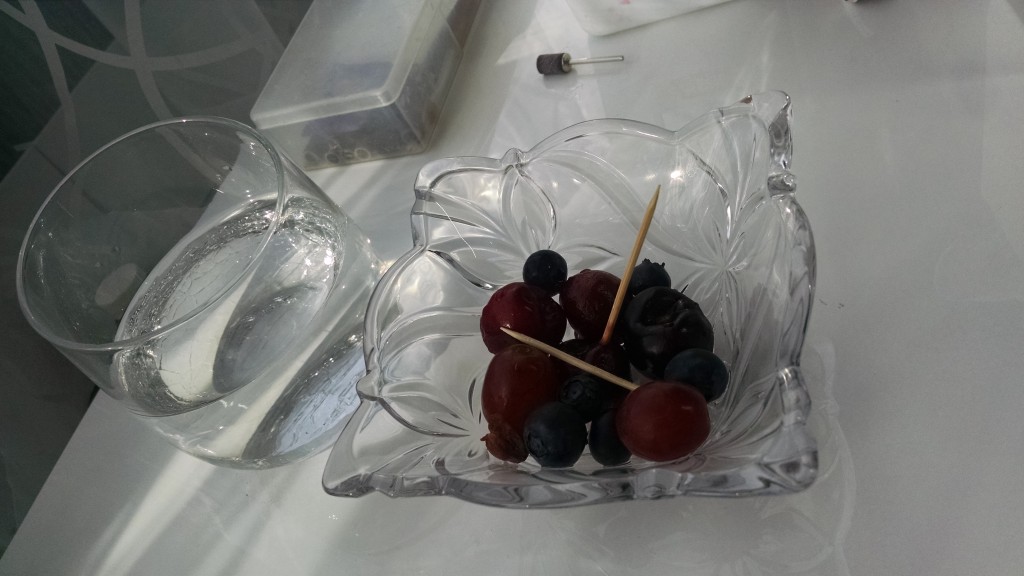 Some of the promotional packages they have right now are very affordably priced, at $99:
Package A:
– 15 min Herbal Foot Soaking
– 45 min Foot Reflexology
– 45 min Deep Tissue/Swedish Massage/Shiatsu
– Back Scrub/Hot Stone
– Spa Pedicure
– Feet Paraffin Treatment
Package B:
– 45 min Deep Tissue/Swedish Massage/Shiatsu
– Advanced Facial
– Eye Treatment
– Scalp Treatment
– Spa Manicure
– Hands Paraffin Treatment
Package C:
– Advanced Facial
– Eye Treatment
– Scalp Treatment
– Neck and Shoulder Massage
– Spa Pedicure
– Spa Manicure
– Two colours/Two fingers/Toe Design
– Hands/Feet Paraffin Treatment
– Hands + Feet Reflexology (10 min)
My choice? Package B sounds pretty enticing right about now. I haven't had a massage in ages since my trip to SE Asia!
Visit Discovery Day Spa for your next spa mani/pedi, and let me know what you think! I was very happy with my services there and look forward to my next visit. My only tip is to make an appointment and also follow up on your appointment a day in advance as they do take walk-in's and it does get pretty busy!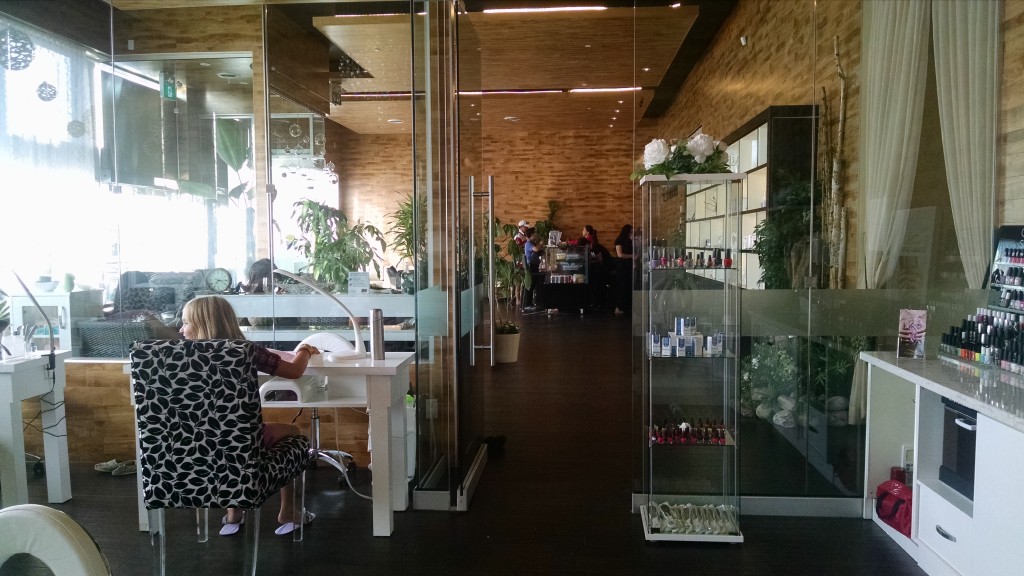 5261 Hwy 7, unit 100
Markham L3P 1B8
Open 7 Days a Week
10:00am to 12:00am
Phone: 289-554-8889
Phone: 647-527-9996
Happy Spa Day, and we'll catch you next time! 🙂