Hi Everyone,
Have you guys been to the annual festival CNE yet? CNE is One of North America's largest annual fairs, the CNE offers up 18 days of amusement park rides, live entertainment, food, shopping, and more. And, if you're an airplane enthusiast, the Canadian International Air Show is pretty awesome to watch. Alongside the rides, games and food, the CNE boast loads of concerts, performances and special events. You can Check out all CNE events here, and take a look at the newest offerings in the CNE food building.
I went with my friend on the opening day. Hurray for $8 admission fee instead of $18! We went after work it wasn't all that busy yet! I remember last year when we went to CNE it was crazy busy! took us over 2 hours to find parking… so I vowed to myself, NEVER AGAIN!
I was pretty disappointed that the food trucks has not arrived yet! I was actually saving my stomach for that 🙁 But I did have two pretty cool food I ate at the CNE.
Jack Lobster with snow flakes with lobster bits and parsley and dill sauce.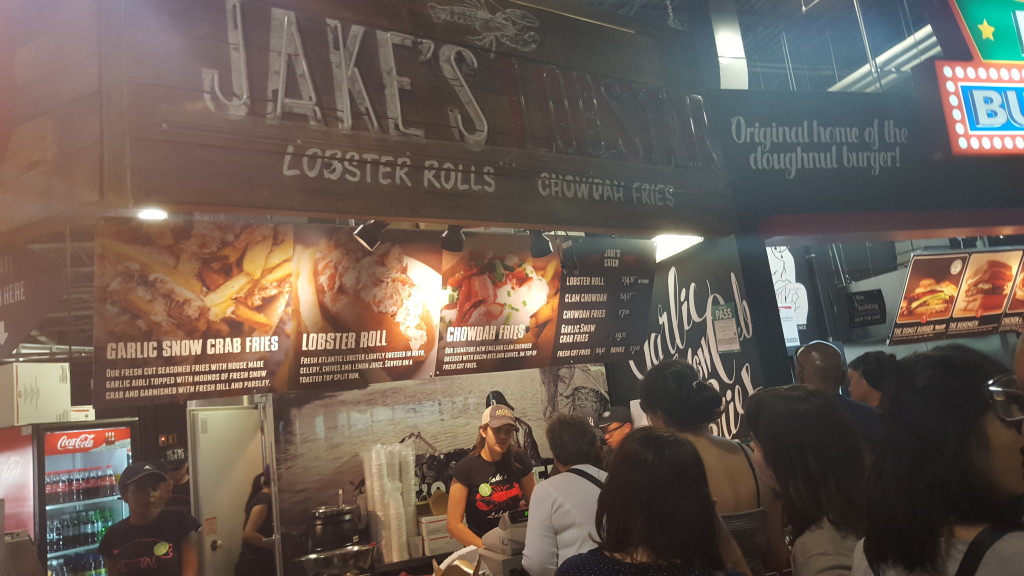 Tim Hortons Whip Cookies and Cream Timbits with Whipcream.
It wasn't ALL that amazing, I feel like they just sprinkled cookies and cream with Chocolate Timbits and add whipcream on top and decided to charge people $5. I don't think it was worth ALL the hype.
P.S. I apologize for the lack of quality image photo. Didn't bring my DSLR!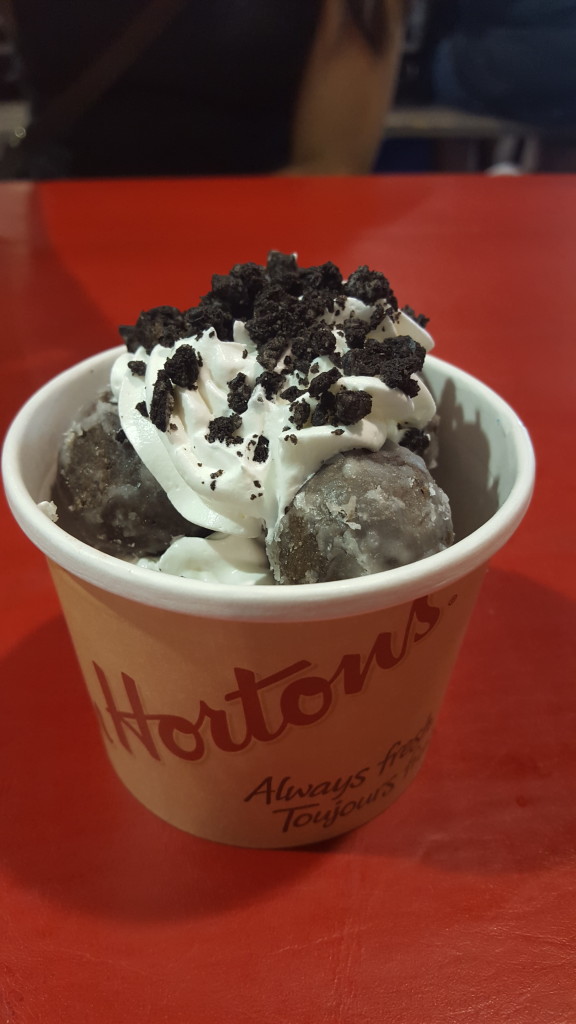 Featherband – Custom Headbands and Hair Accessories
Then we head to the Arts and Craft Building. My friend was hosting her Featherband booth there – be sure to check out her booth #805! She has a lot of great stuff, I wish I took a selfie with her cat ears headband – it was super cute… too bad I don't have any occasion to wear them… although Halloween is coming soon. So tempted!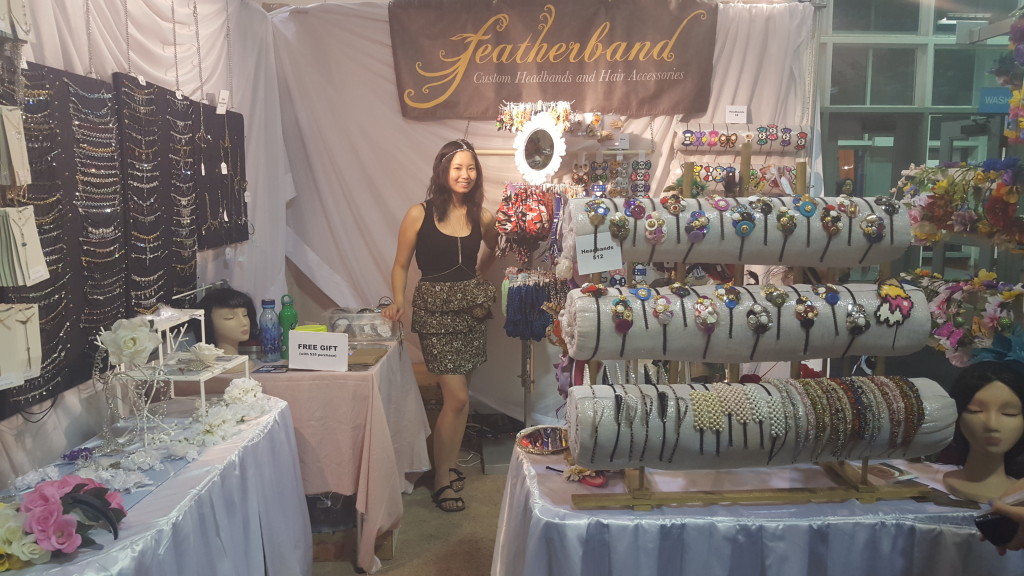 Farm Building
We then went to the Farm building. It smelled. But it was a good 5 min of entertainment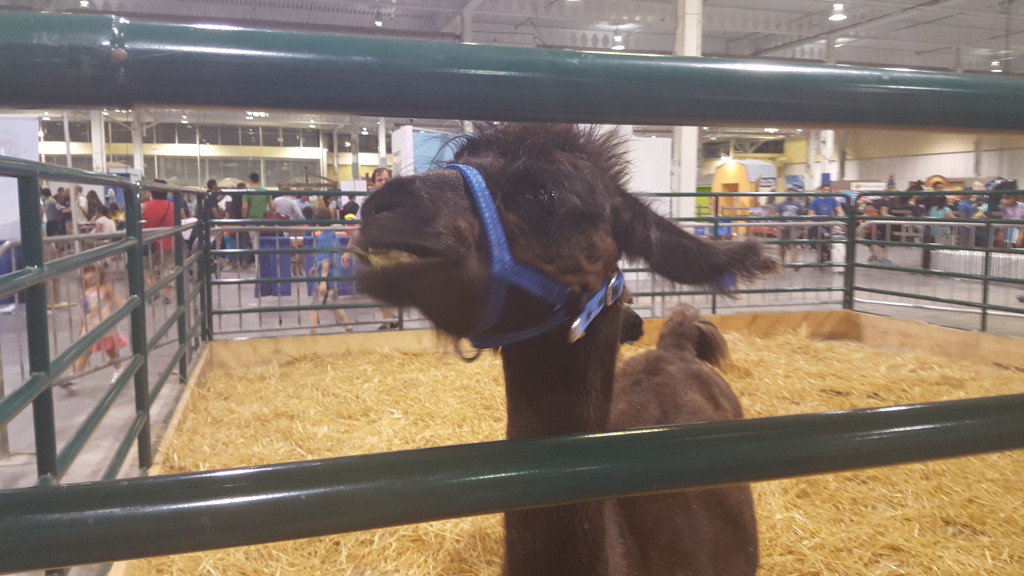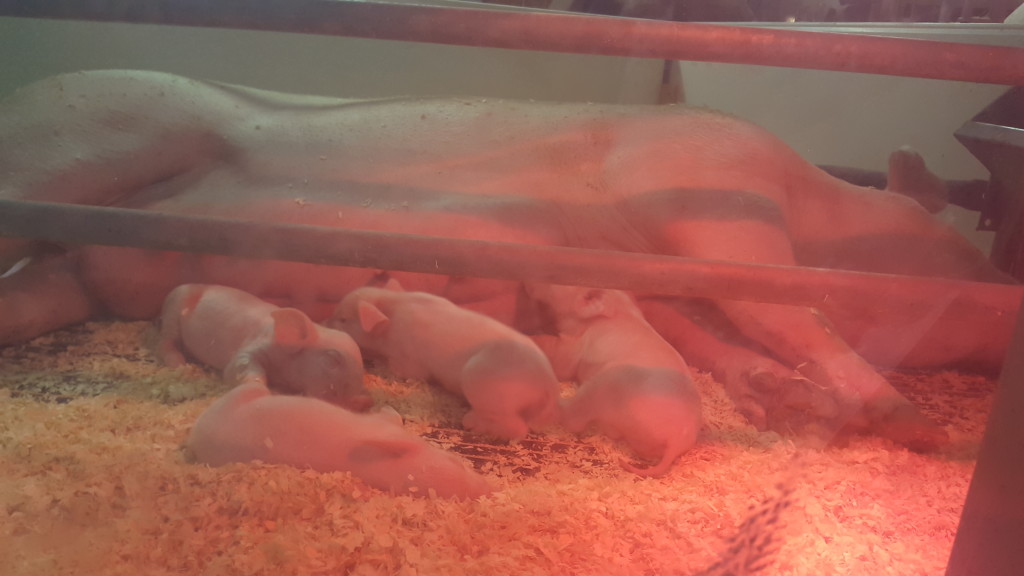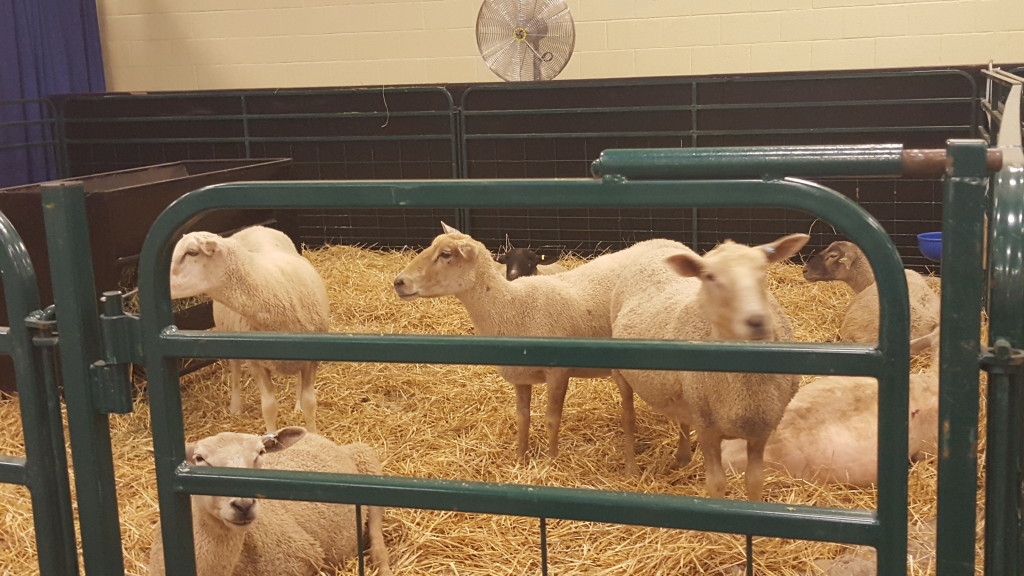 Garden Show
I'm not a big fan of garden show, but they did have a sand competition which is really neat.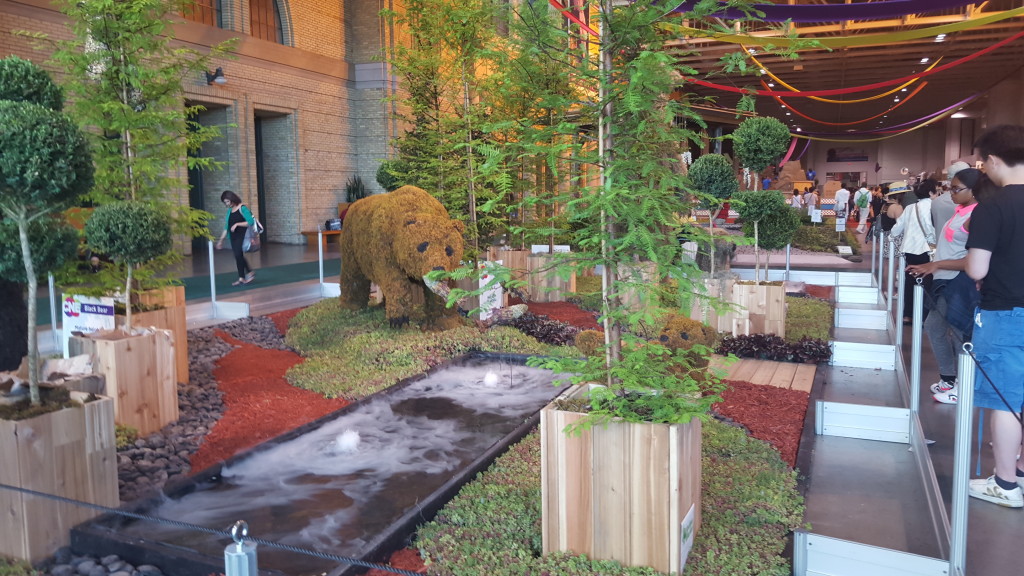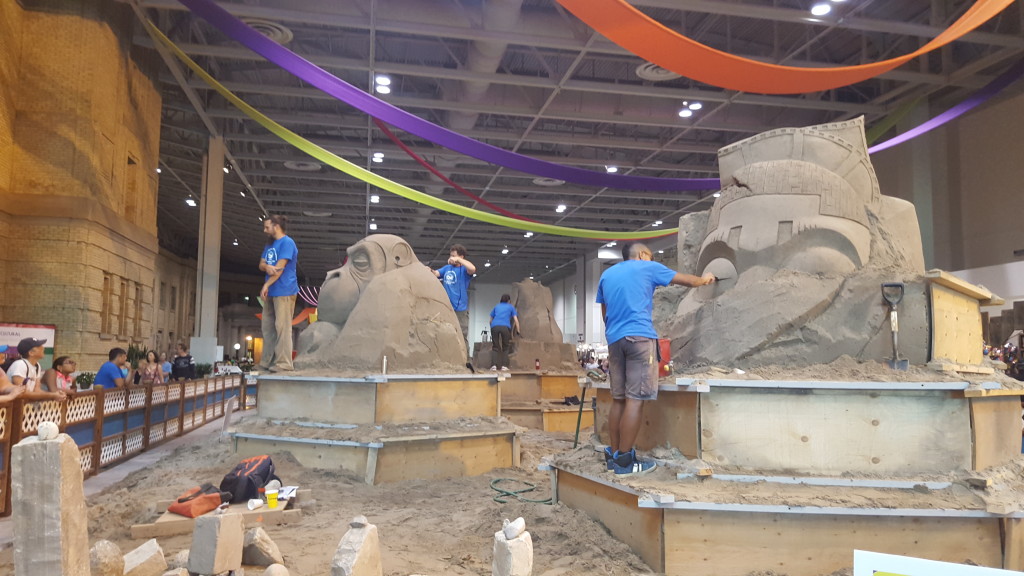 Poutine Balls
I wish I had more food! I might have to come back just for the food trunks! We also tried to get the poutine balls, but they were SOLD OUT!! HOW ARE YOU SOLD OUT?! It was only 6pm when we got there!!
Jessica Simpson Flats
Well you know me. I will find shopping where ever I go.. so I picked up a nice new pair of flats at the CNE!
Hope you guys are enjoying the summer so far!