Hi Everyone,
I can't believe we're celebrating our one year already, it felt like it was just yesterday I was stressing over flowers/decor and hunting down my MC. Within a year, we're travelled to Hawaii, Greece and now Montreal together. We bought a house, decorated it, threw a kick ass house warming party with the help of friends of course! At one point during the party, one of our friends told us that we should think about getting a personalised photo doormat so people knew that they were at the right house. And of course, it would allow us to make our house a home. Planted our own garden and now installing our parking pad.
Marriage life has its downs, but it's mostly ups and we have overcome all the little bickering we had in the first couple of months. I'm not going to sugar coat it and say it was all smooth sailing. We had our fights, my tantrums and mostly me winning how I need more attention. But my husband has been amazing – I mean come on…he does all the laundry! Yes, I'm very spoiled/lucky… I've actually never turned on the washer. I really really hate doing laundry. As much as I hate packing for a trip. Weird coming from me – since I go shopping all the time!
My sweet husband surprised me with a Montreal trip over the long weekend. He doesn't plan. Period. I'm so surprised he actually pulled this off!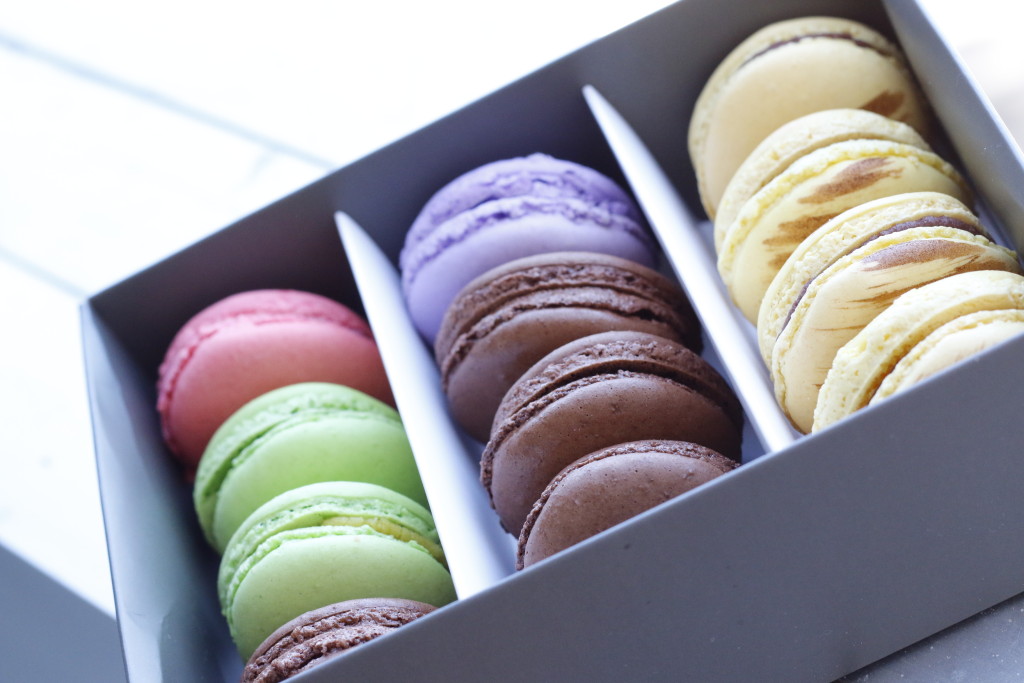 These are by far the best macarons I've had in a long time! Eating these makes me want to make a trip to Paris! Oh, how I miss that place! I know, I just came back from a million of trips, but seriously I'm addicted to travelling!
If you are visiting Montreal, you must make a stop at Schwartz's Deli. Everytime I come to Montreal I make sure I stop here for their famous meat! We almost bought 3 lbs of meat home….
After we filled our tummy we walked around looking for dessert and found this neat little place called Juliette & Chocolat. Super delicious, they have different types of chocolate you can taste around the world
They are pretty pricey, but it's worth it. Their banana split is loaded with melted chocolate at the bottom.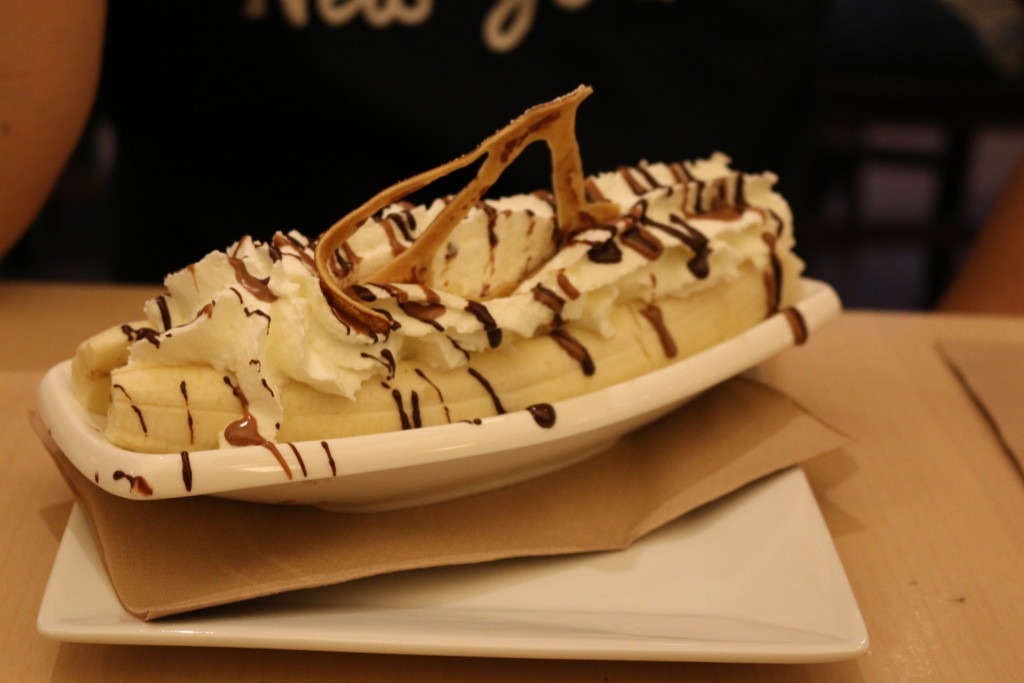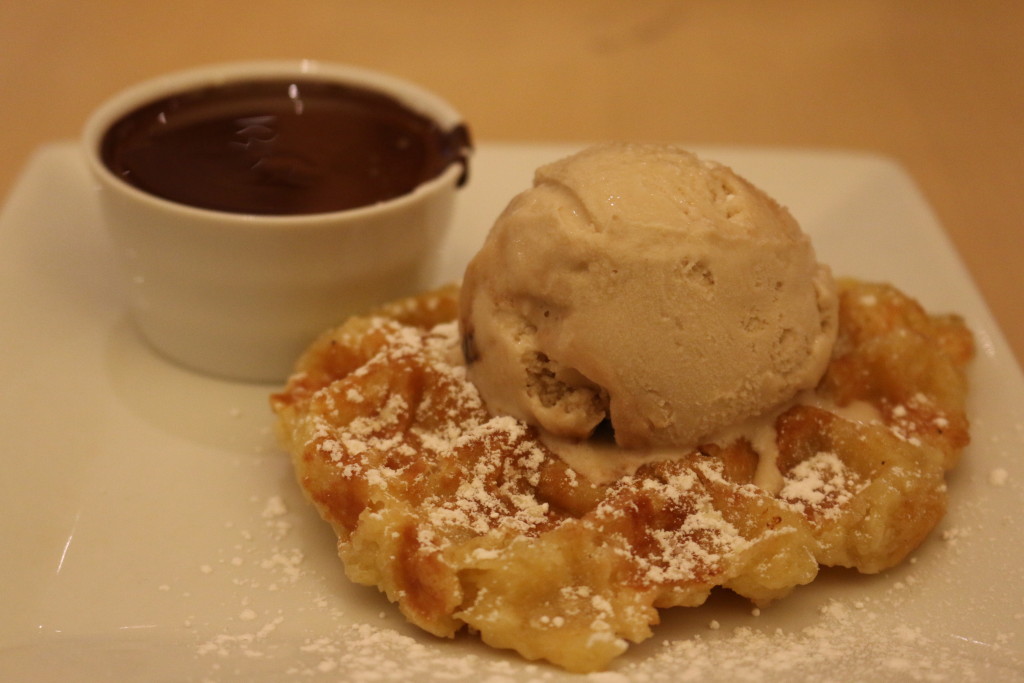 We went to a Briks Cafe, it was recommended by un-biological sister. She's was so right to tell me to come here. Pricey Macaron, but if I could I'll buy the whole store. They have a nice little cafe, we didn't eat here just because it looks pretty expensive and really I just wanted the Macarons, so we walked up to the counter and buy a pack of 12 for $20 bucks. We pretty much walked everywhere – we stayed at the Delta Montreal Downtown. What a great location!
We tried going to the Montreal Museum, but didn't quite make it… they close at 5PM and we got there at 4:30PM. Next time!
For our 1 year, my husband took me to a really fancy french restaurant called Bouillon Bilk , it took roughly 30 mins to walk there – this restaurant is located at a very sketch place. There were construction everywhere and homeless tents were close to the area… I seriously wonder why they decided to open a restaurant in this area?
The food was superb though, the service is also fantastic. The server pretty much memorized the menu, he told me about the special they were having $5 for 3 shrimps. So I said why not! I should had known…… tiny tiny tiny shrimps. Picture below. Well, I guess I kinda got 3 and a 1/2 shrimp. He was being very generous.
I got the pasta. Oh – it was delicious! I tried so so so hard to not just eat it all in one bite. So I took little bites so my meal would last longer. I am not meant to eat at a french cuisine.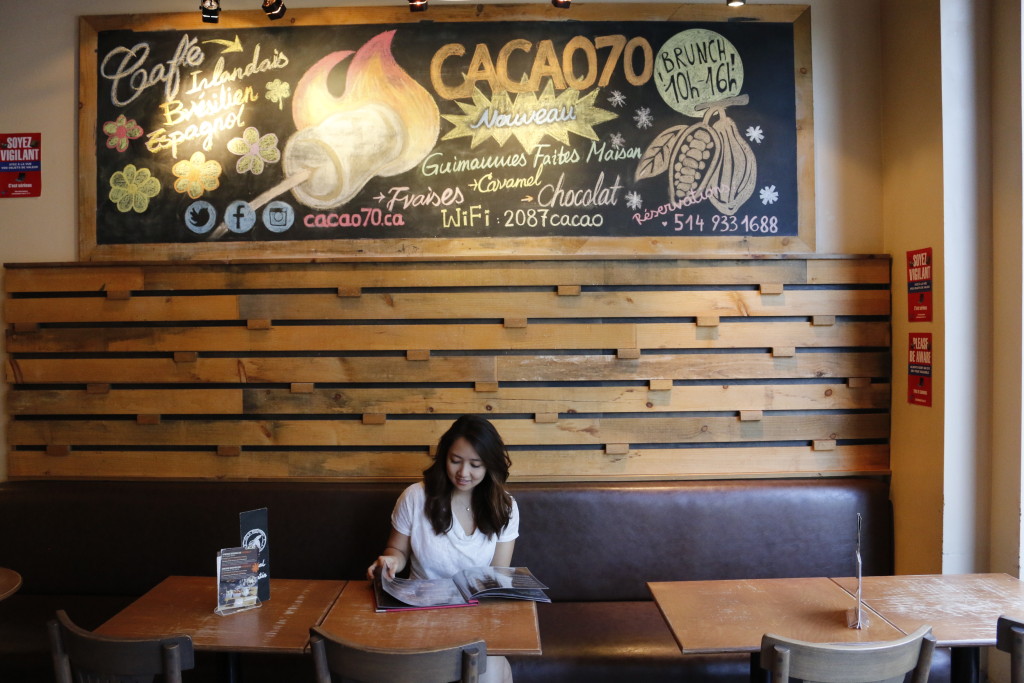 We ordered a pretty big brunch, the bananas, strawberries and pineapples comes with it as a little treat! How nice! oh and don't forget about the melted chocolate dip!
Oh our last day before driving another 6 hours home we stopped by old Montreal. It was such a nice day, we couldn't resist!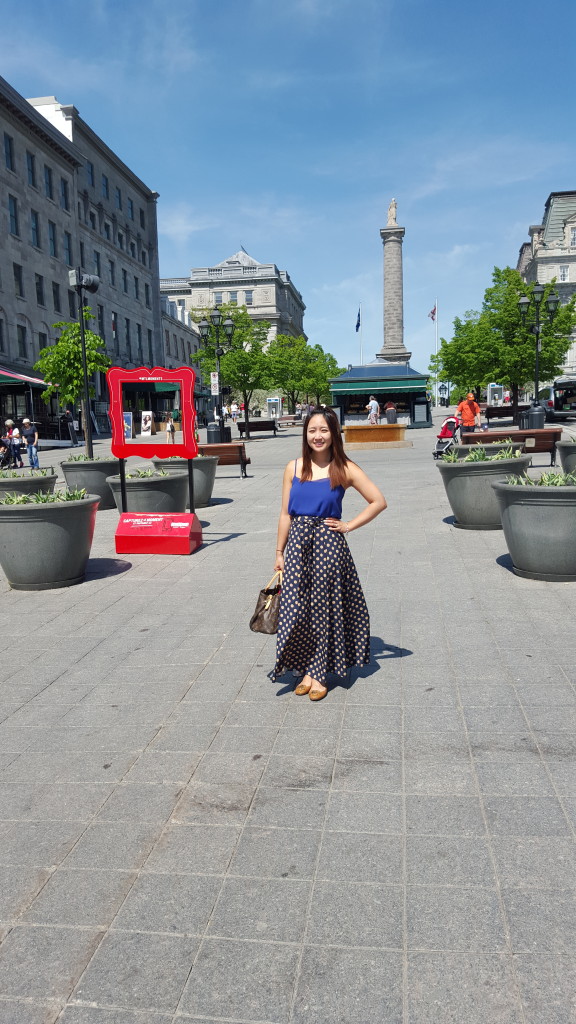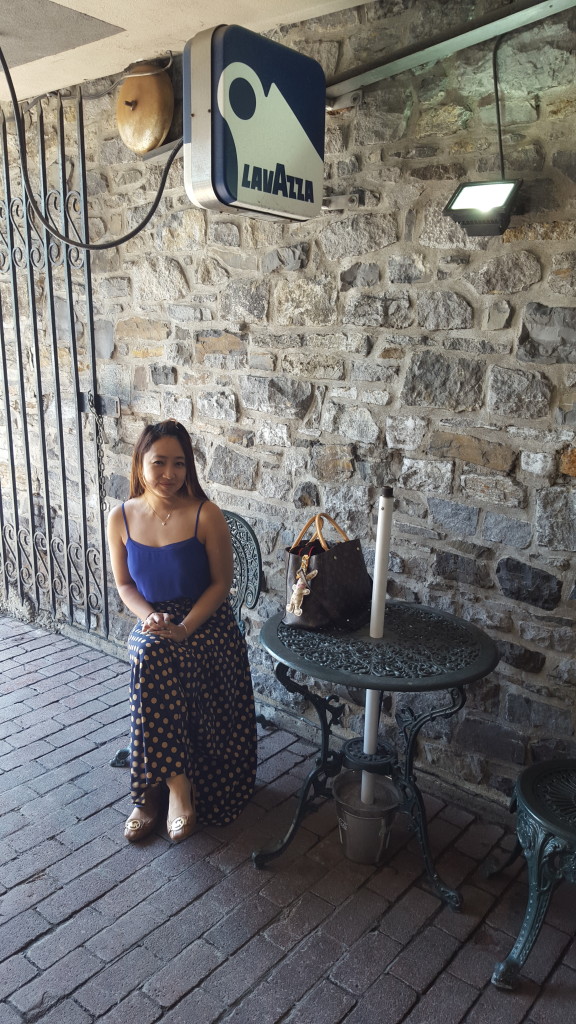 To end our trip, I was spoiled with gifts and cards! Of course my husband is still wanting me to change my last day… maybe one day. One day….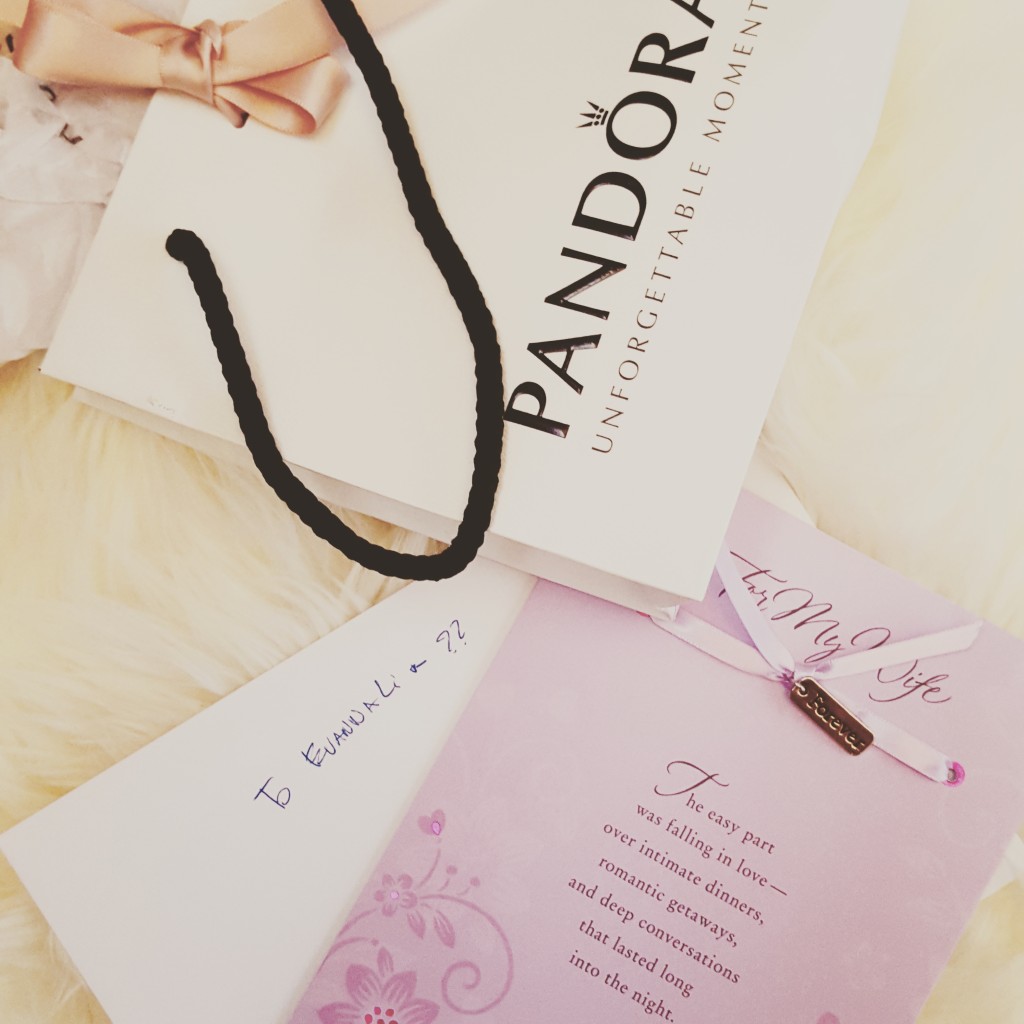 Thanks so much for reading!
Ev