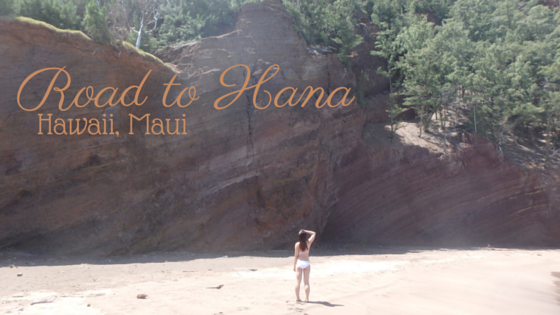 Hi Everyone,
I'm so excited to write this post. It's been such an amazing breath taking experience I've ever had in all my travelling adventures. Hands down – best adventure ever! So lets get right into it!
The Road to Hana is more than just a great drive through a beautiful area of Maui. Most visitors tend to zip to and from Hana and hope to wing it. This is the wrong way to do it. Make sure do your RESEARCH!! and PLAN! You are not going to see everything, so make sure you pick and choose which of the sight-see you really want to see the most! Prepare to transport yourself not only to Hana, but back in time to the beautiful historic moments of the island. I knew the Road to Hana is going to be beautiful, but I didn't really expect just how beautiful it is.
Self drive or Tour bus?
SELF DRIVE! I can't stress that enough. I saw the little tour bus going up that hill and I'm so glad we decided to drive. I have major car sickness and I would had puked my brains out if I was stuck in that little van for 4 hours going up the hill. Plus, it's just so much better going at your own pace up the hill. I was worried about how dangerous it was going to be, but to be honest as long as you drive carefully and respect the roads and other cars – you will be fine. However, I will say that the sun will more than likely be shining when you're driving, which can impair the driver's vision; this is pretty dangerous when making your way up such a steep hill! I'd recommend investing in something similar to this subaru forester sunshade (obviously to the make of your car) to prevent the sun from blocking your vision too severely. We managed to make our way up without, but we would've felt much safer and calmer if we'd had this useful accessory on our car. If you or the other driver are nervous, then why not prepare yourself and take a driving course to help you learn how to be a safer driver. There are many courses out there (such as this one at myimprov.com/defensive-driving/new-york), so you just have to find the right one for you. Also, take turns driving! Give the driver a break – that helps too! If you're wanting to take your own car to drive, there are always services that you can find that will transport your personal vehicle to another location for you, such as this company if you click here, as just one example of the many you can use!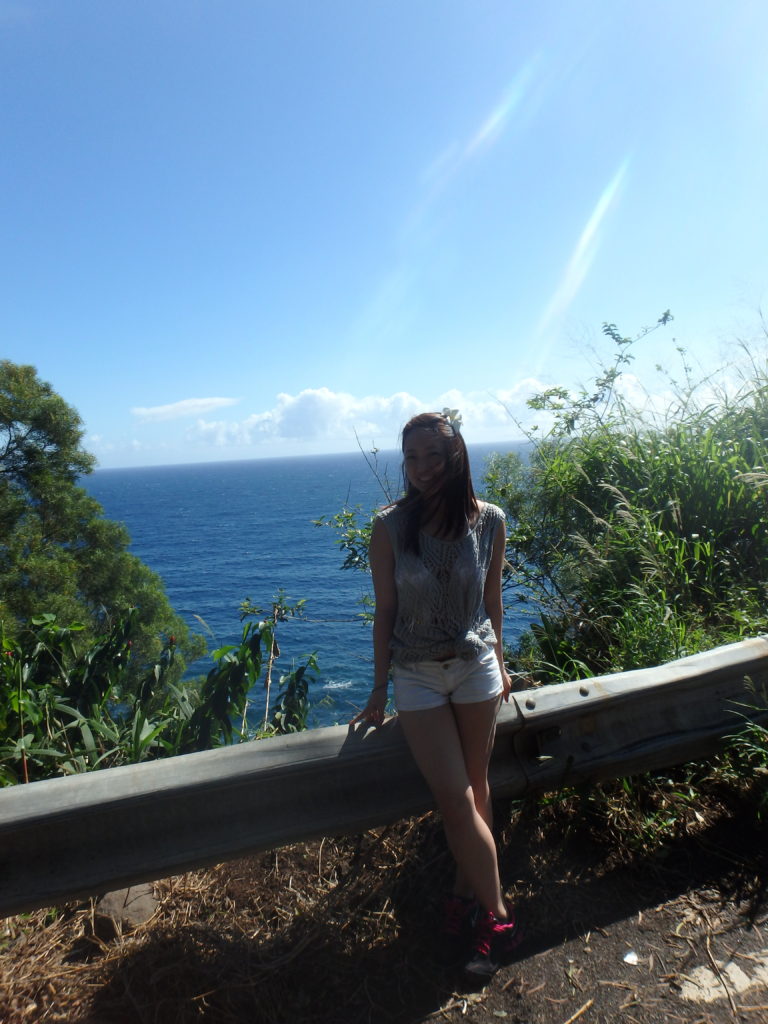 Leave early!
When heading to Road to Hana – make sure you leave EARLY! It does get really busy and we decided to leave from West Maui at 7AM. It's a long drive and you want to make sure you see all the places you want to before the sun sets. Remember to come down the hill when there is still sun light! There's NO lights coming down and yes it's going to be dangerous.
1st stop: Get the banana bread
Make sure you try some of their banana bread. It's true – very moist! I loved it. The sweet lady in the shop was so nice! She was guiding us what to do and where is a Must Stop for photos!
2nd stop: MM18 – Fresh Coconut Stop/ Wailua Overlook
About 1.5 hour drive – you will see a beautiful outlook pit stop. Make sure you stop there and breath in the fresh air – oh and of course… fresh coconut! for $5. I think we all needed the break. But the view was just amazing.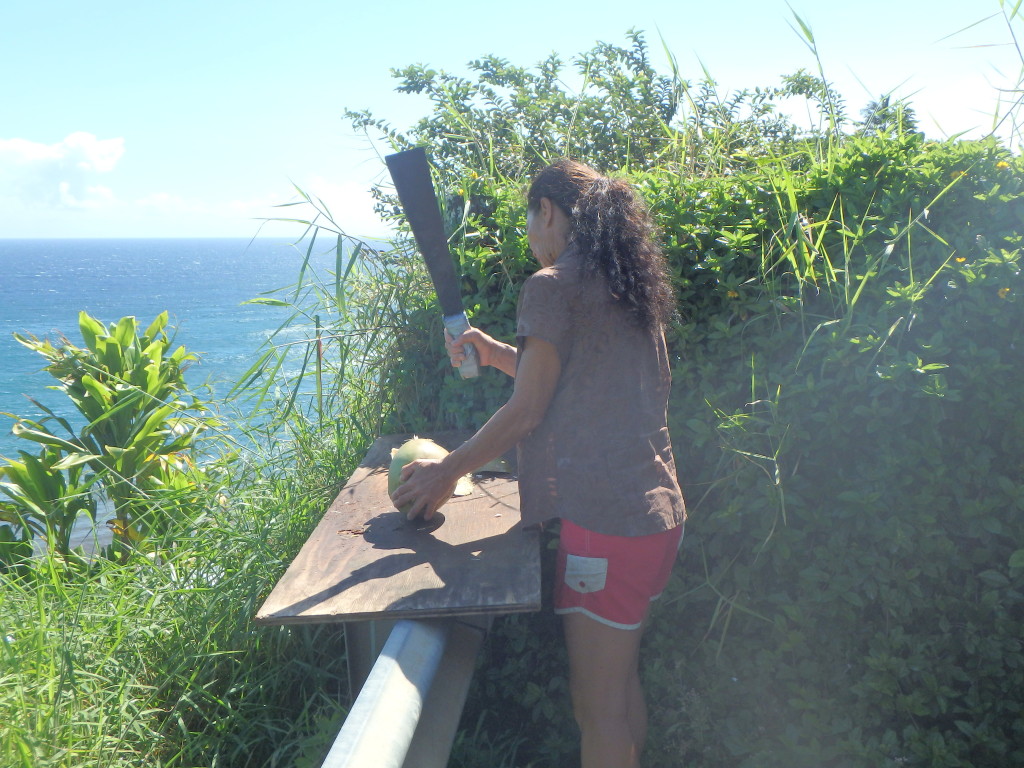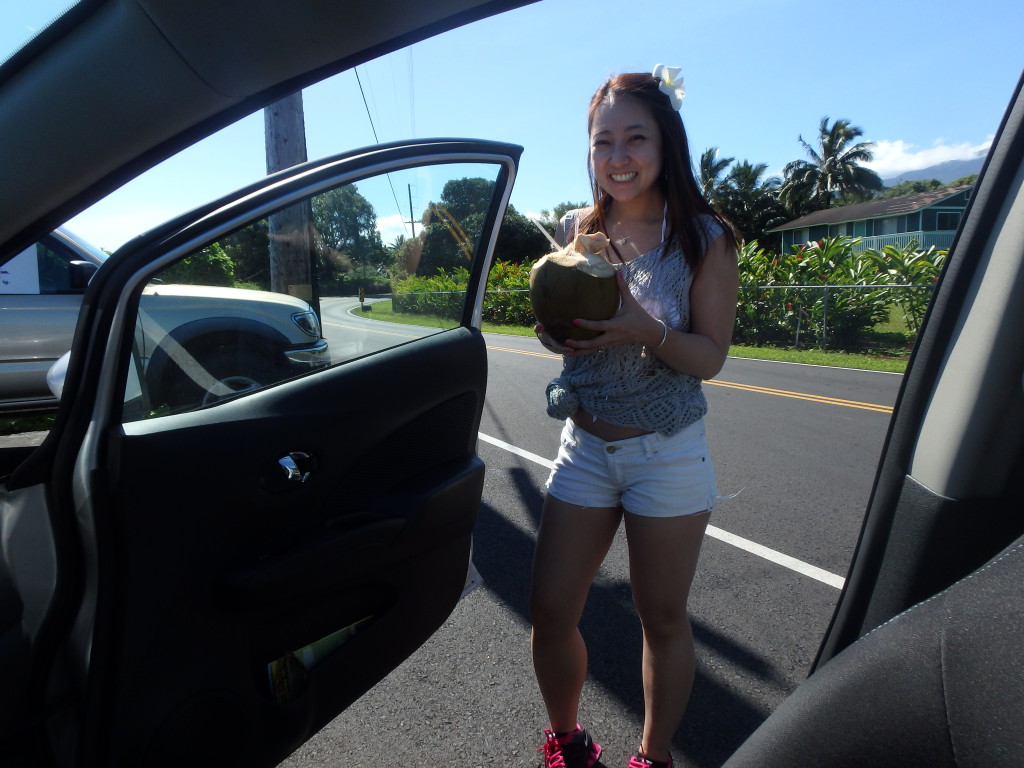 3rd Stop: MM 19 – Upper Waikani (3 Bears Falls)
If you come early enough you will find a good parking spot. It's tough to find parking in Road to Hana. When we were leaving, there was a FLOCK of buses just waiting to dive in the water. So Make sure you head out early to get the clear photo! And not bombarded by tourists and kids splashing you everywhere! We decided to hop in the water! It was sooooo refreshing! the photo was taken just minutes before the flock of tour bus arrives! I had the falls all to myself!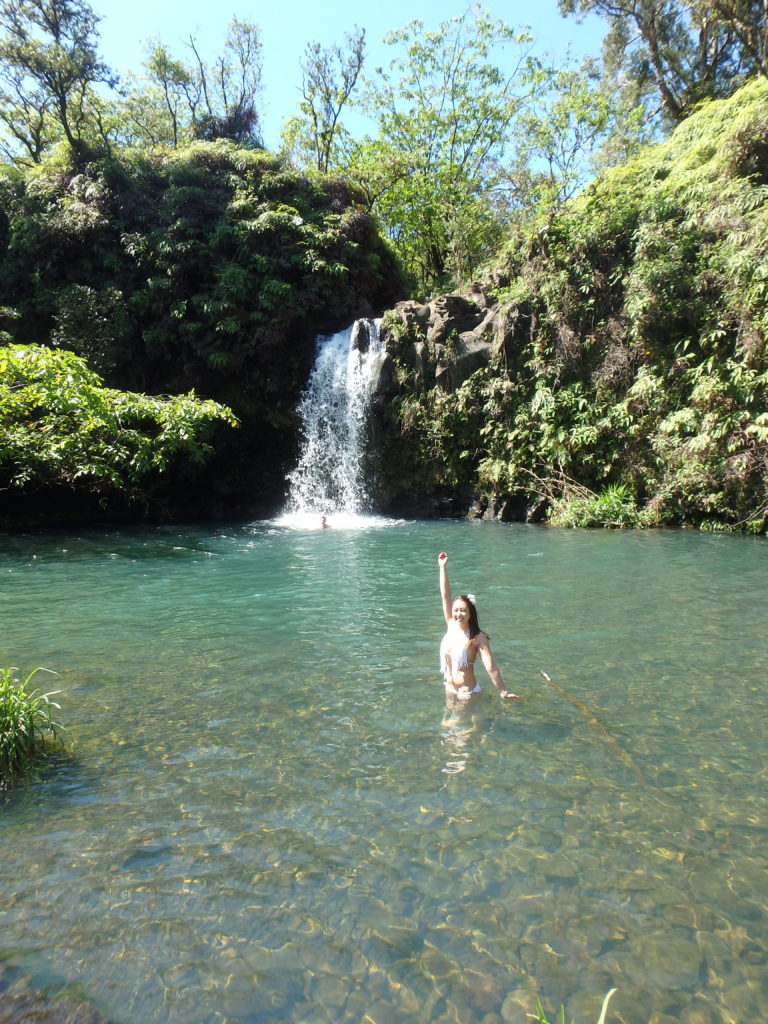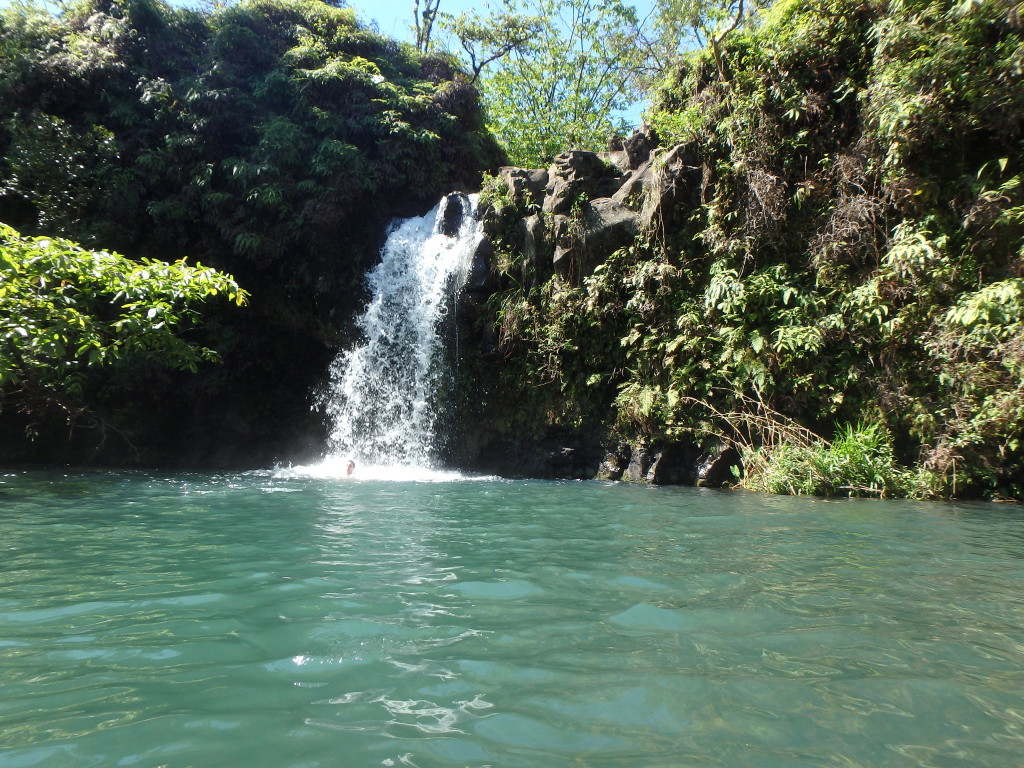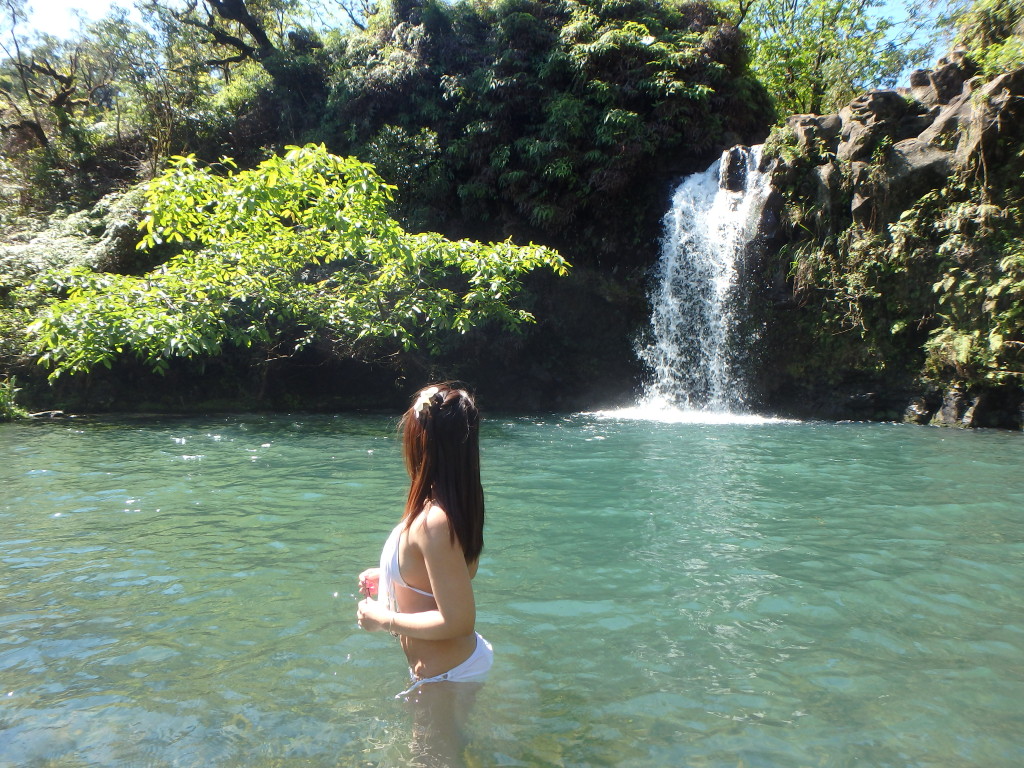 4th Stop: MM 32.2: Wainapanapa State Wayside Park
The view is unbeatable. You must make a stop here! The view is just spectacular. I would spend about an hour here just to enjoy the view and walk up the hill to see the whole Black Beach. I can't explain just how peaceful it is. I didn't dare to swim out though, the waves looked kinda rough and with all the rocks – I didn't want to come back with any injuries. I did see two brave soul that swam out and had a REALLY hard time coming back to shore though!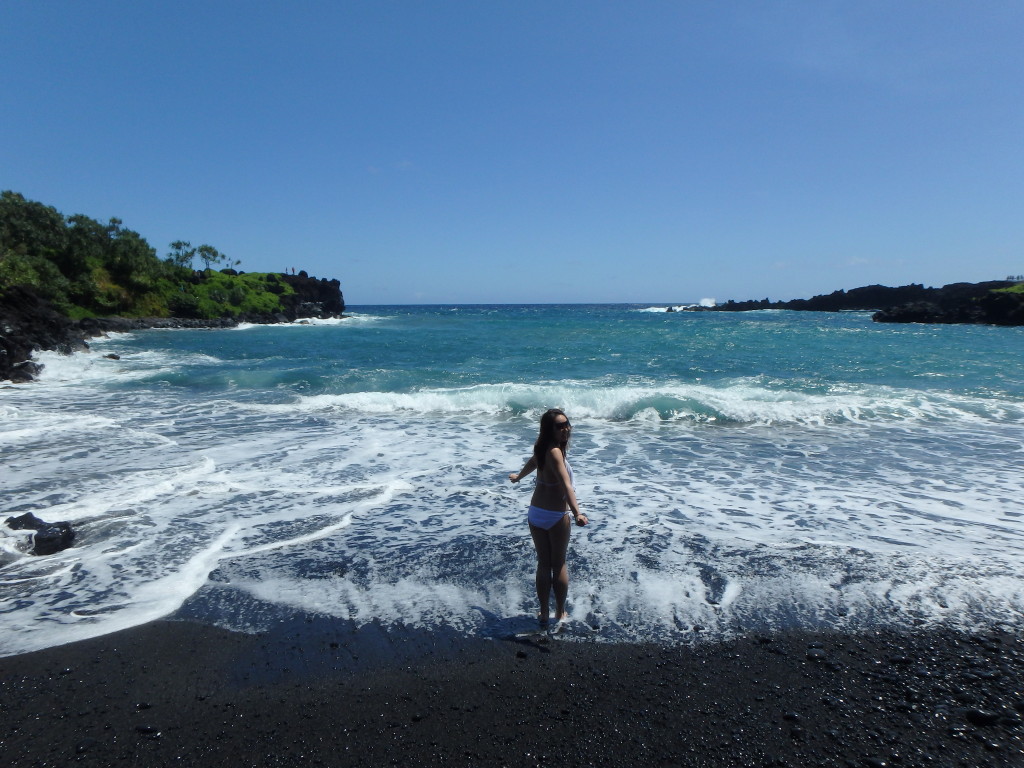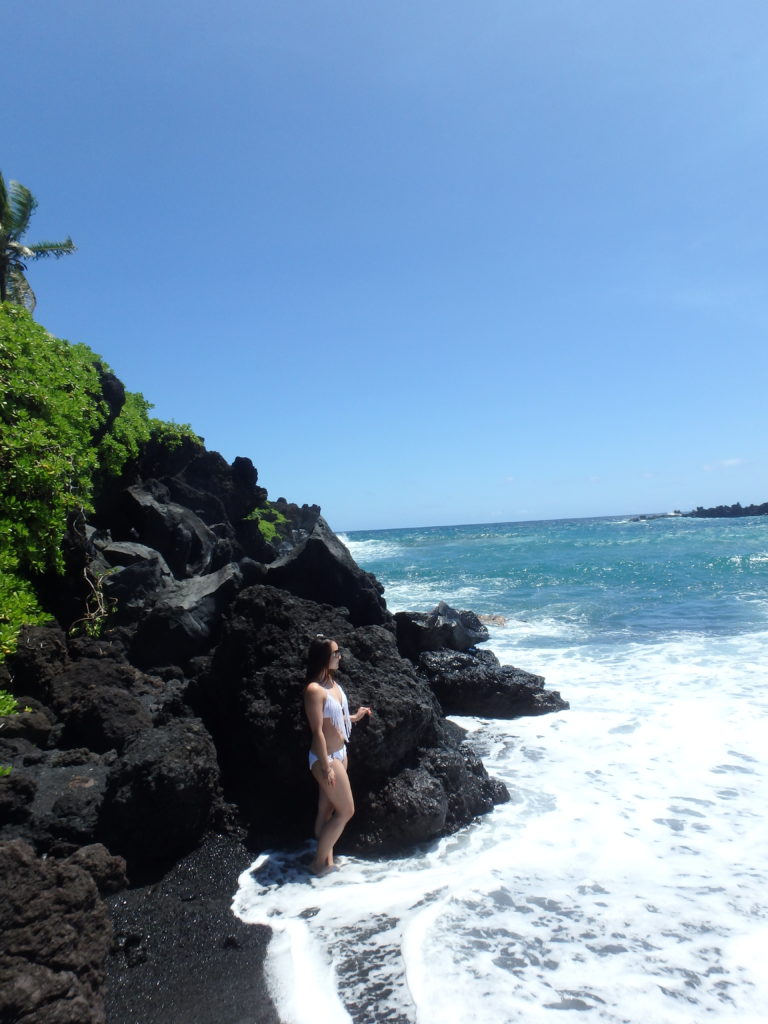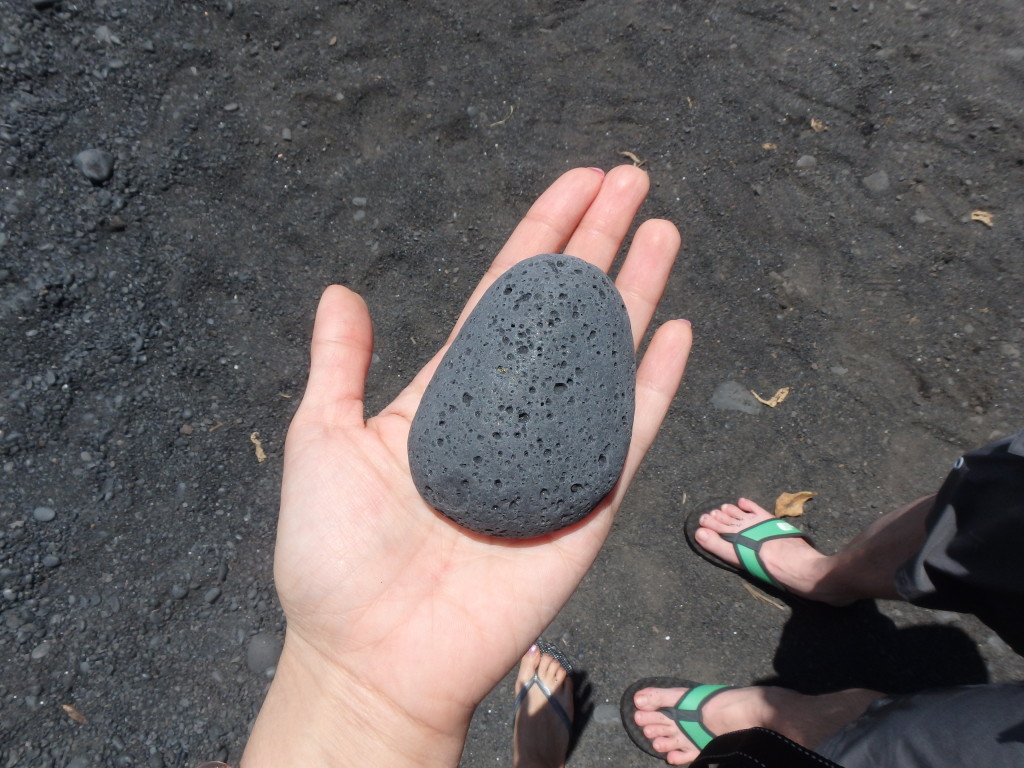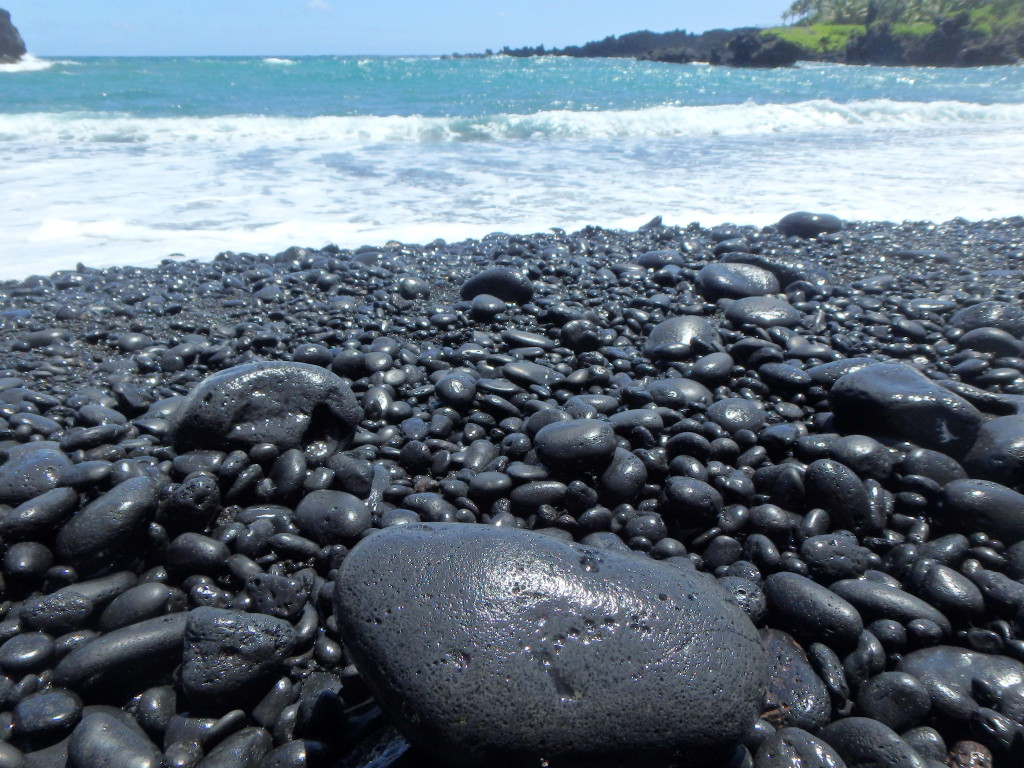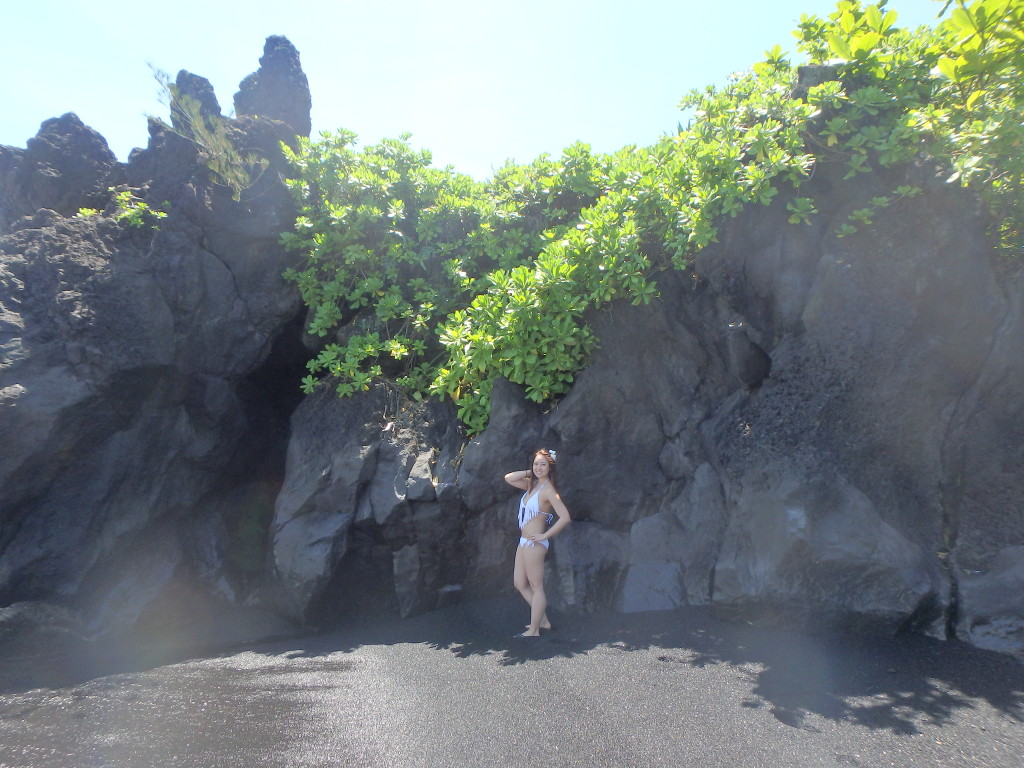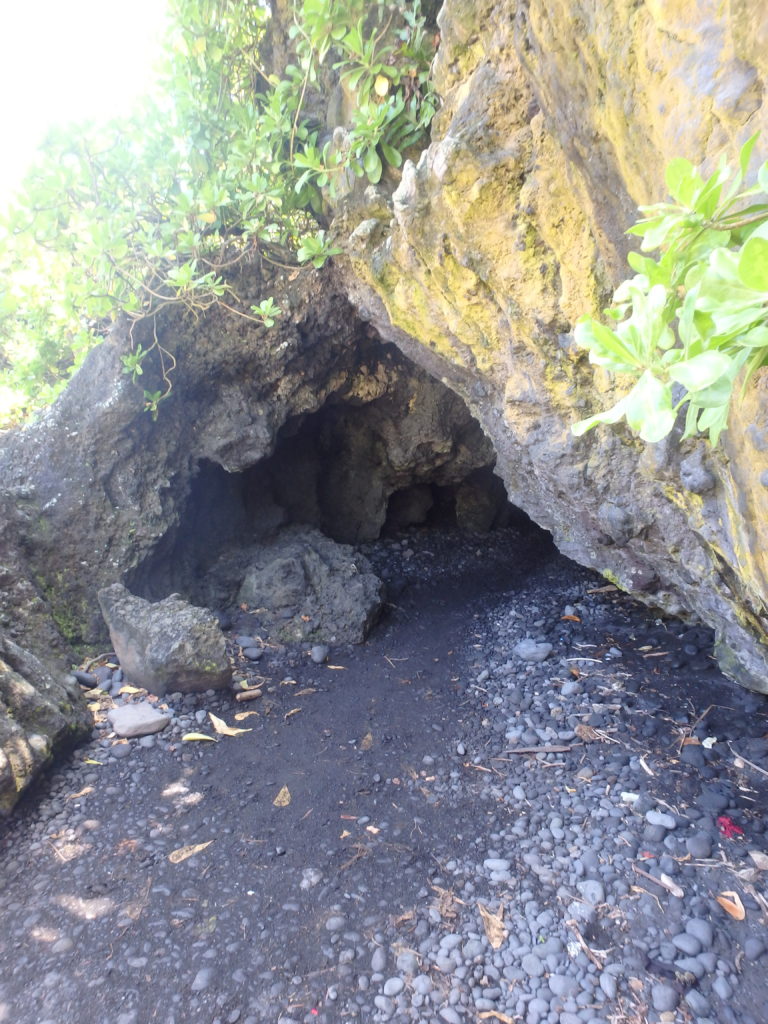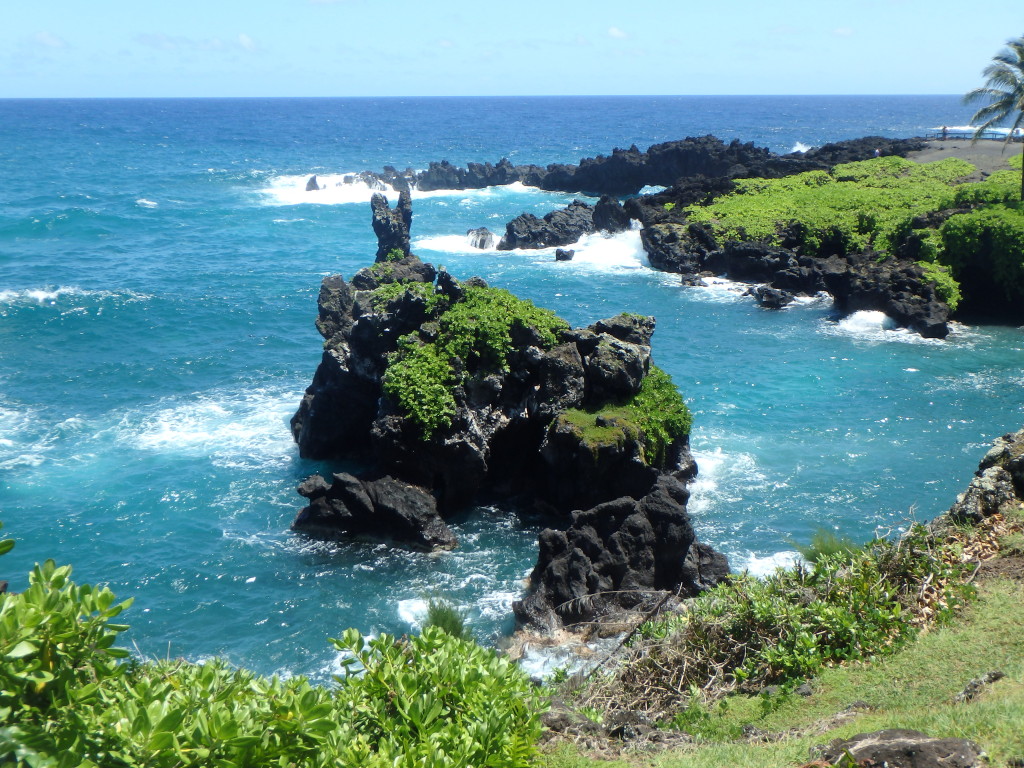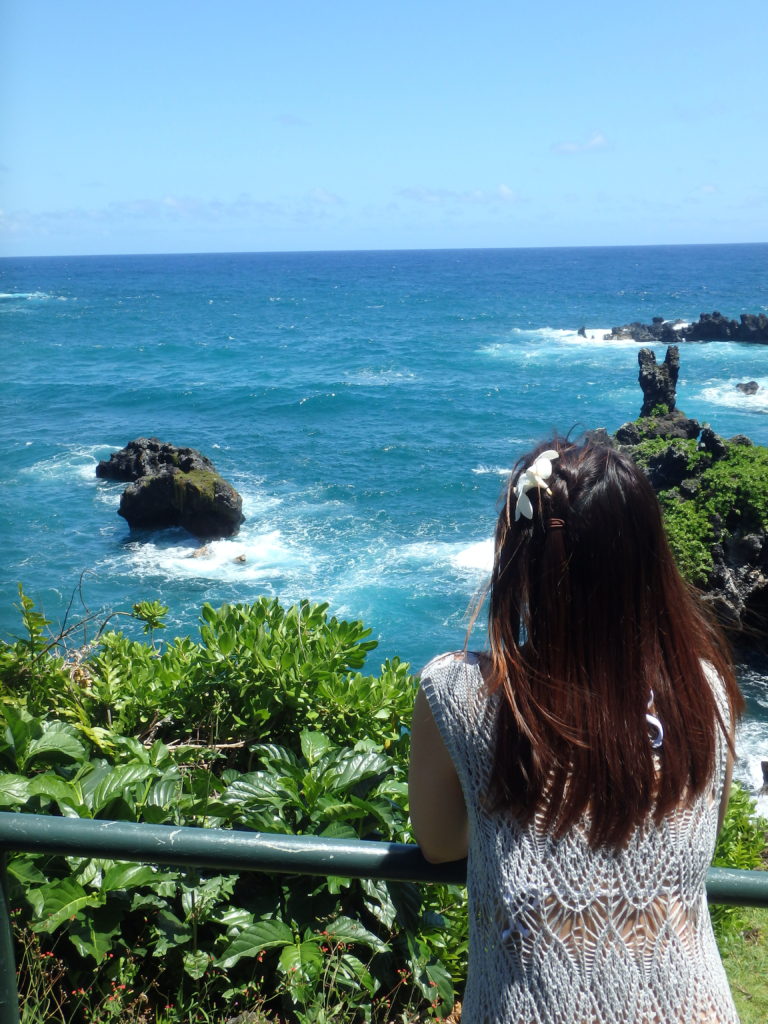 5th Stop: MM 35 Kaihalulu Red Sand Beach (in Hana Town)
This is by far the most beautiful beach I've been to. The sand is SO soft. The waves are so magical. You must stop here! It's called the Koki Beach. As you head into Town you will notice a different vibe. The people are even more relaxed here than Maui! Everyone has their fishing gear on and ready to enjoy the sun shine!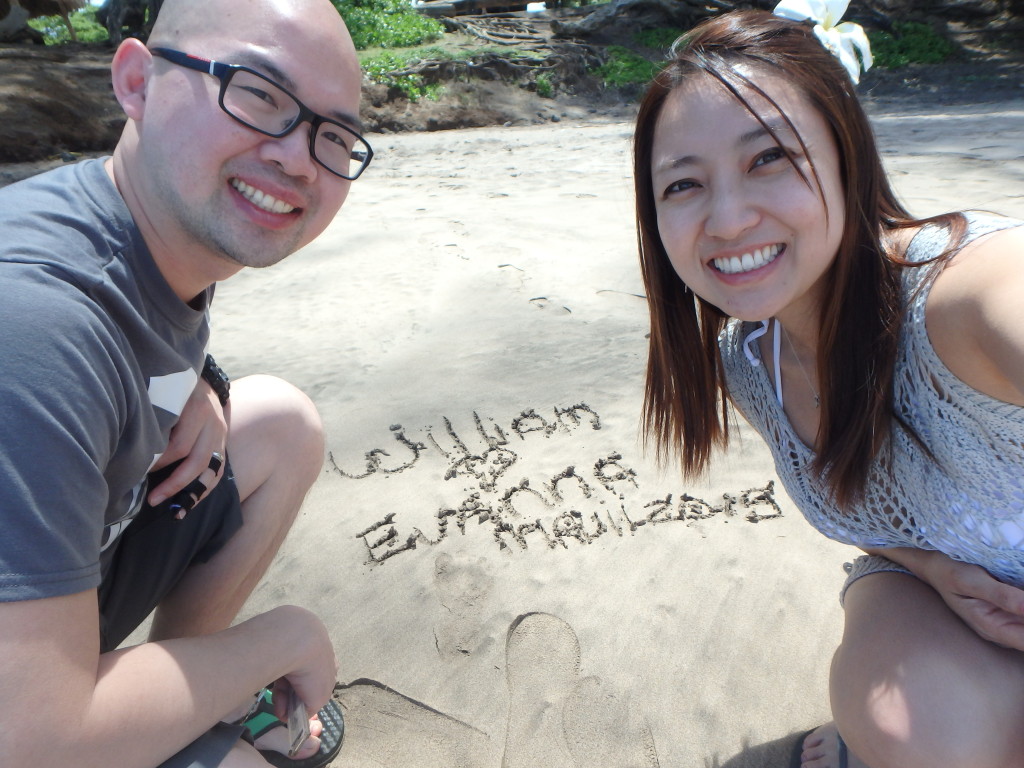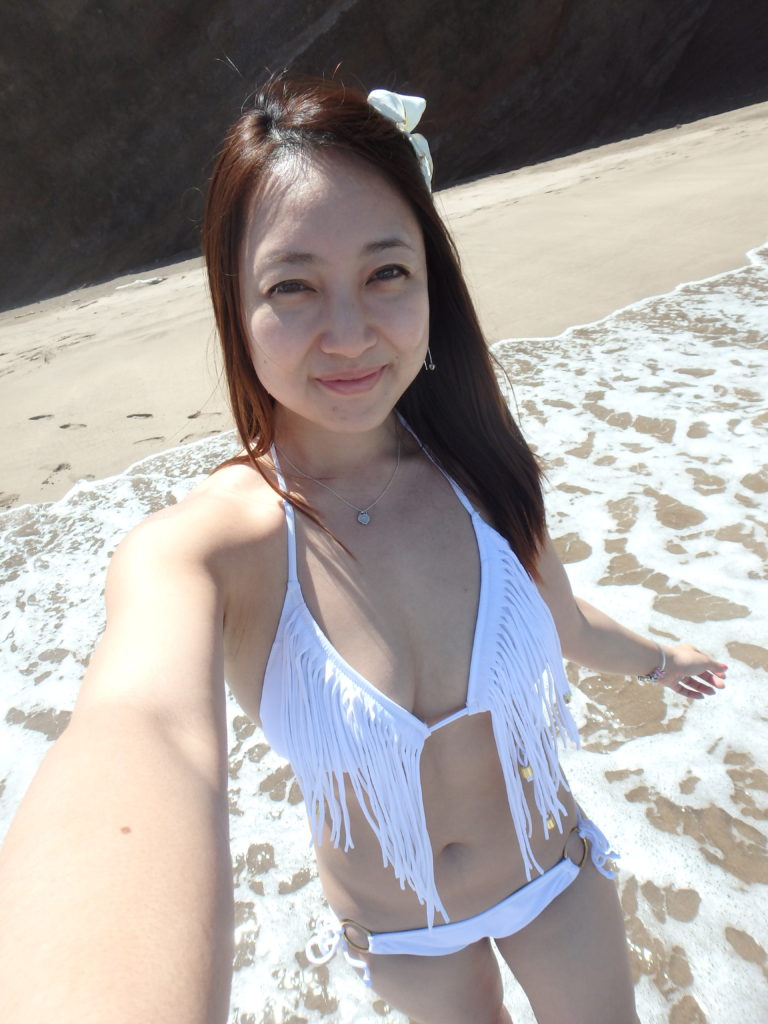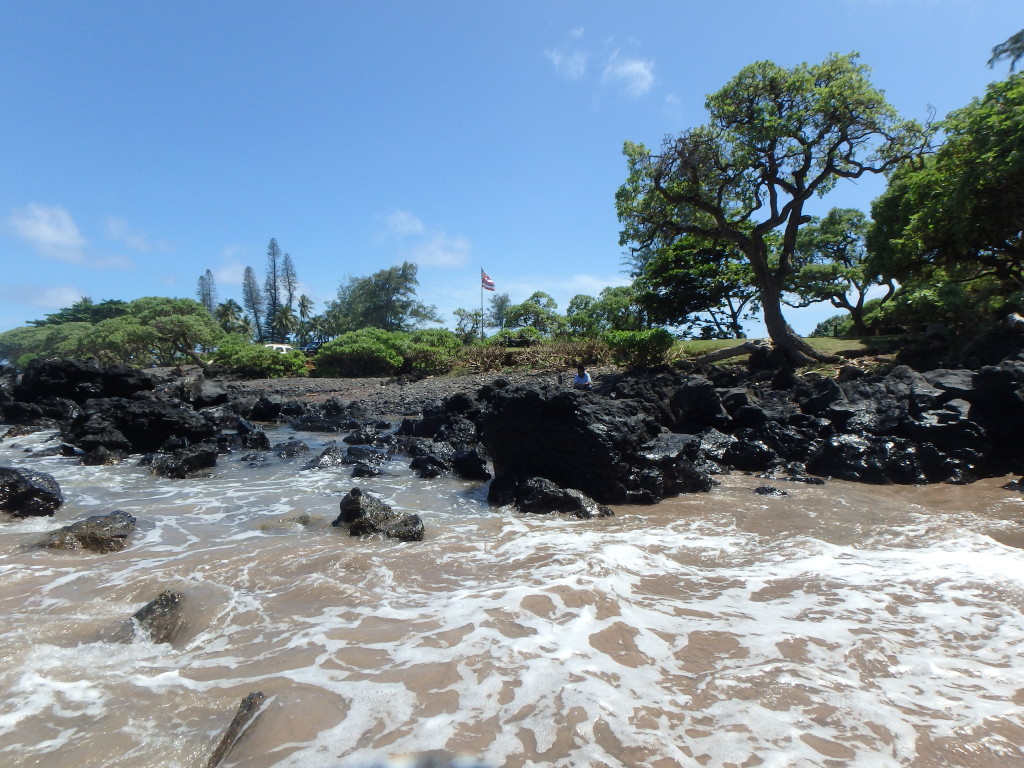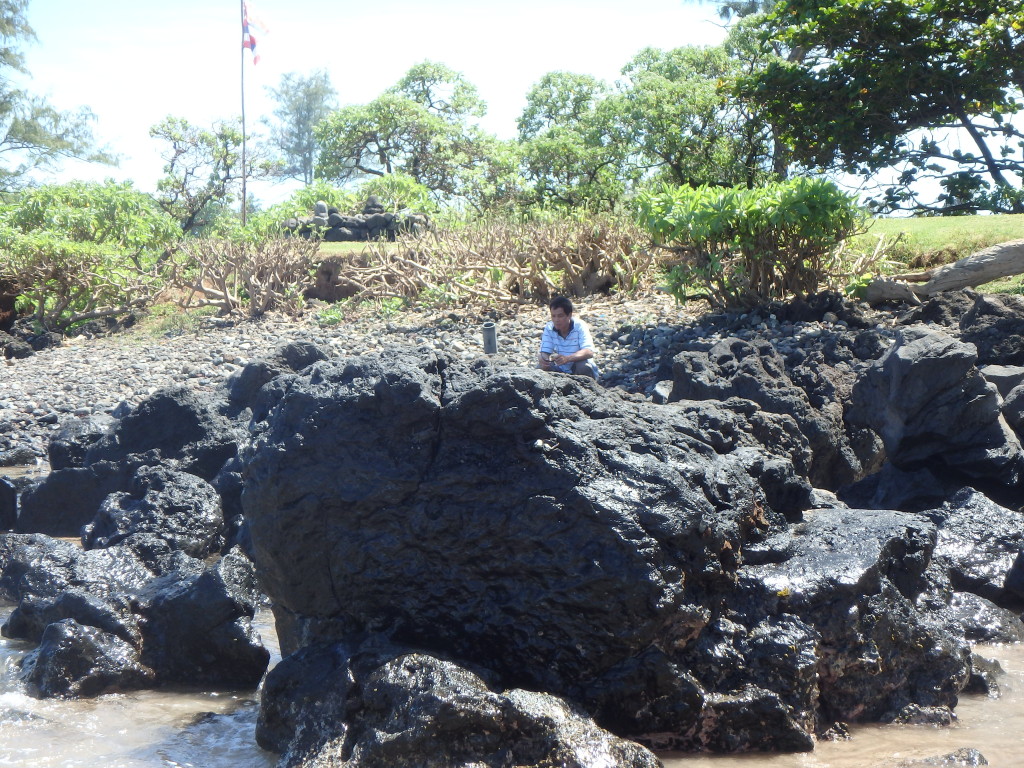 6th Stop: Lunch Break (Hana Town)
Oh yes lunch! I didn't do too much pre-planning so I didn't prepare us for any snacks along the way. We were starving at this point! We decided to stop by the nearest restaurant we could find and just EAT! The food was delicious and yes I devoured it. At this point – we were pretty tired already. BUT I insisted that we need to go to ONE LAST stop. I read great things about this fall and I sure didn't want to miss it. It was about 3:30PM at this point and my plan was to start heading down the hill around 4PM (it takes a good 3 hours to head down)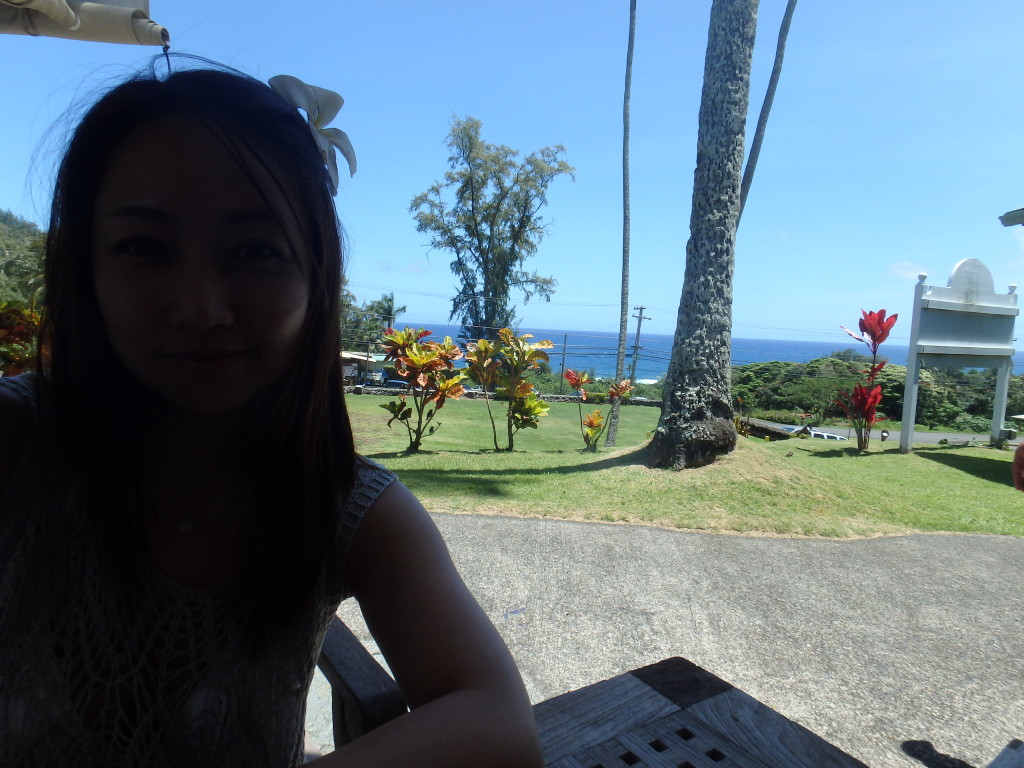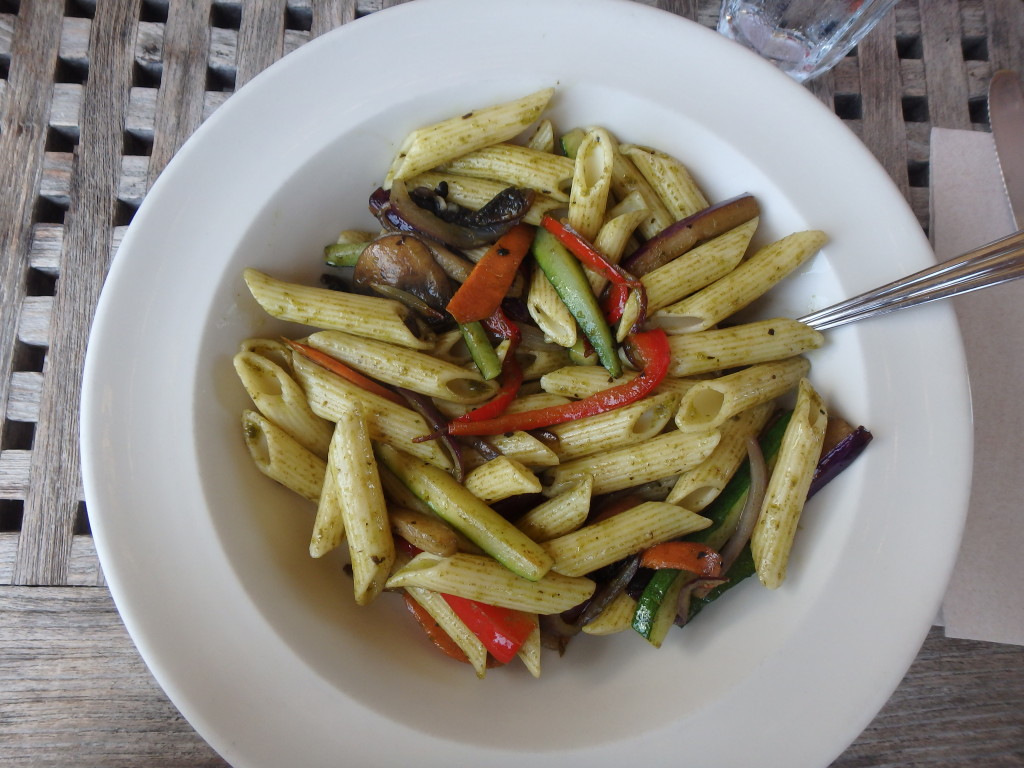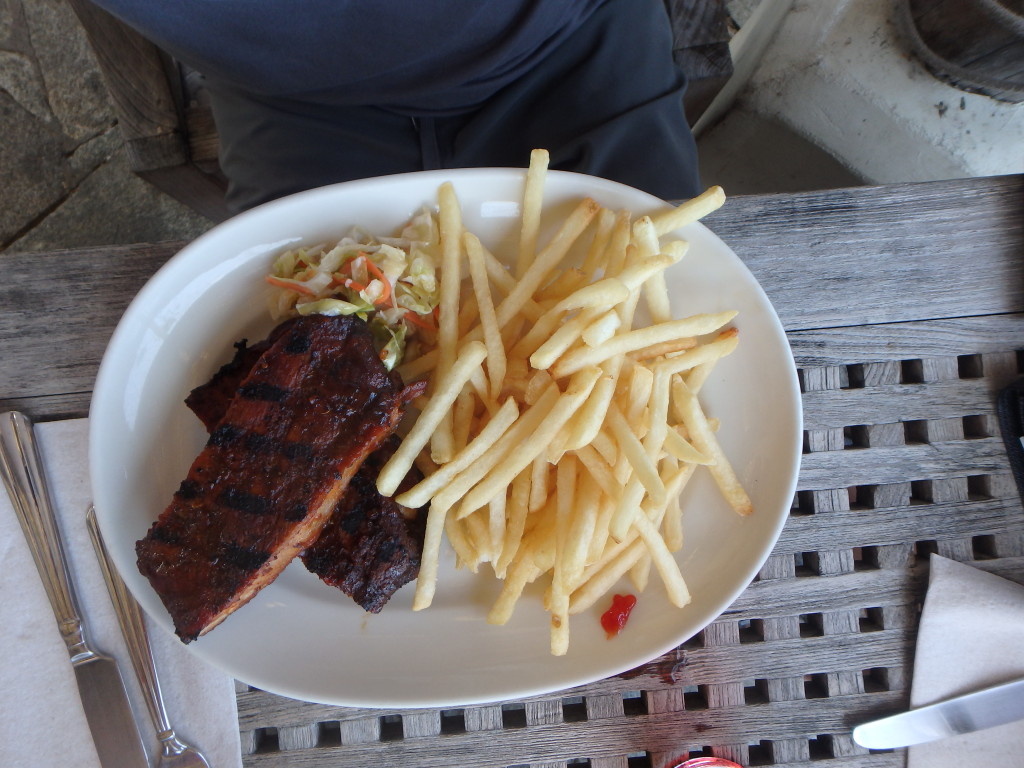 7th stop: MM 45: Wailua Falls
You'll find Wailua Falls Between mile markers 45 and 44, past the town of Hana but before you get to the Oheo Gulch on Highway 31. The waterfall is literally on the side of the road and along a bridge. You can't miss it. It's HUGE! (113 feet!!!) and beautiful. There are paths to the bottom of the falls, it can be muddy, slippery and dangerous. But hey! I'm not one to pass an adventure like this. I'm way too active and curious and plus I really want to dip my feet in all the water falls!!! (life goal completed)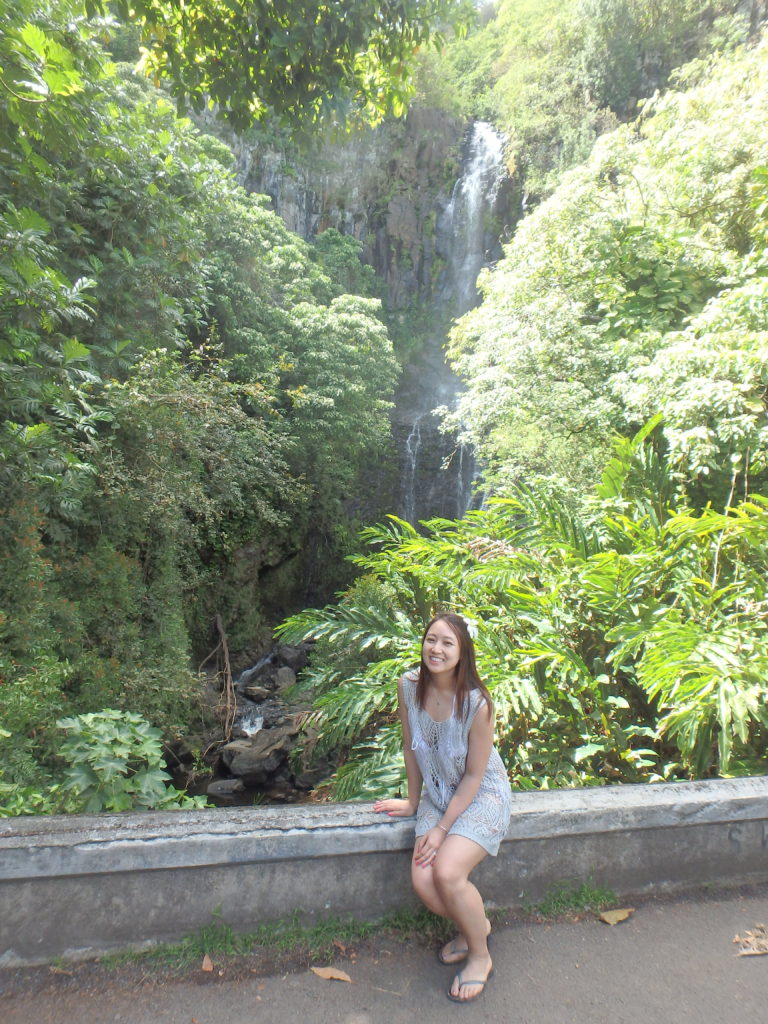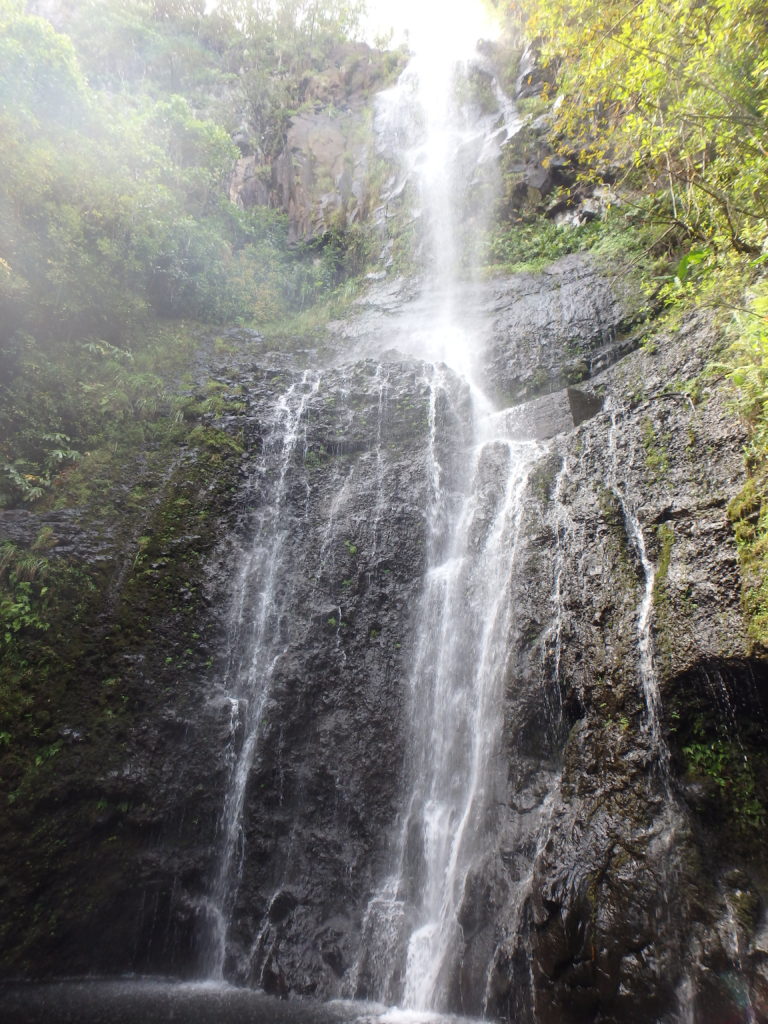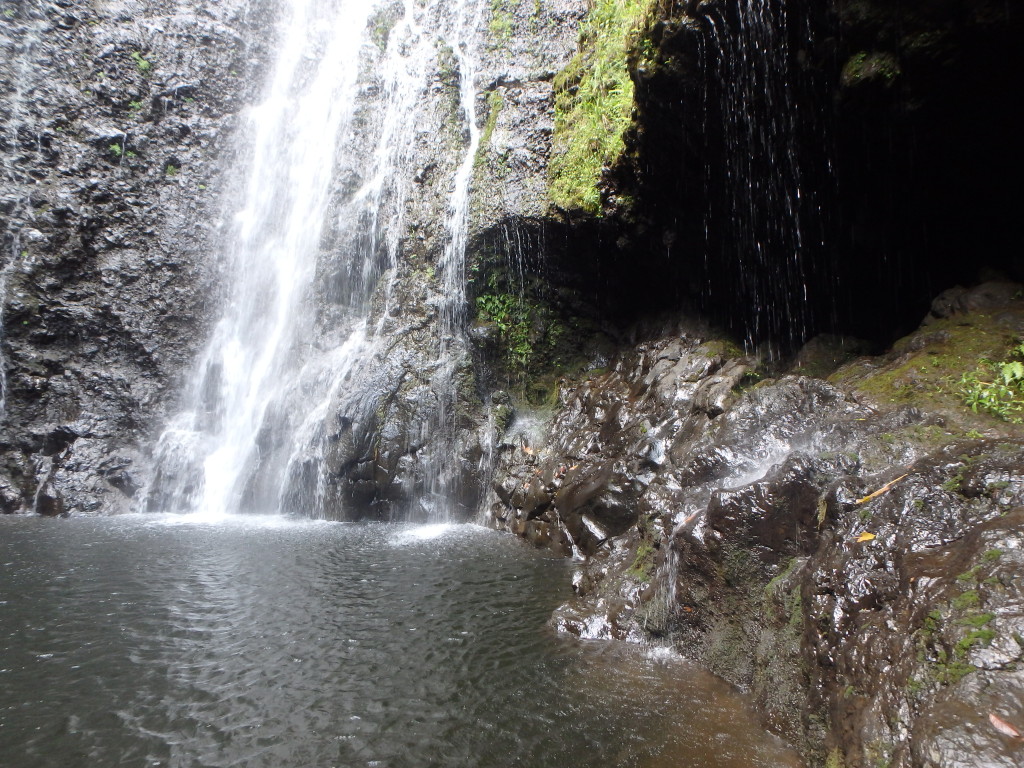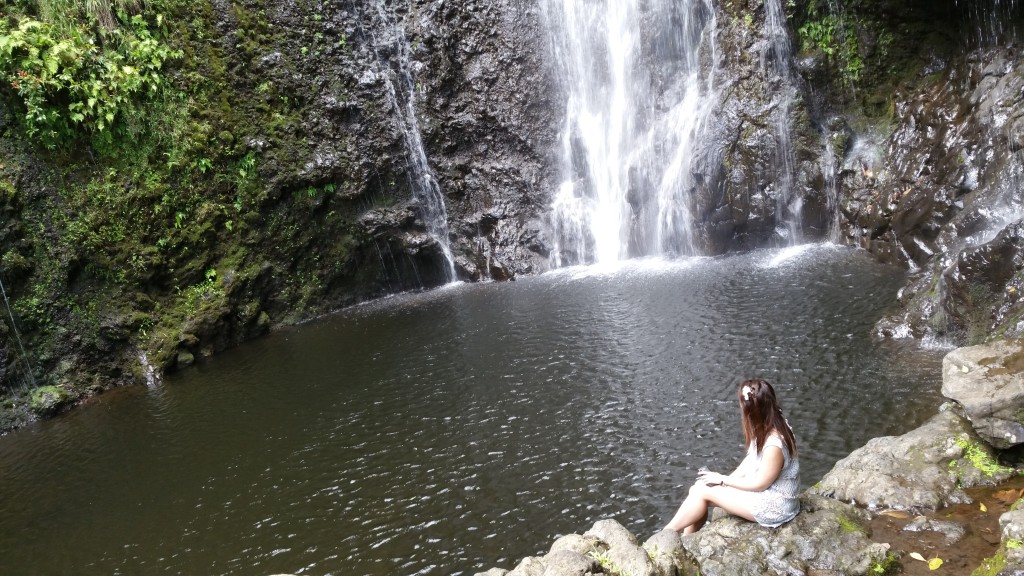 I really wanted to make one more stop, but we were cutting it pretty close so we decided to skip the last one. The last stop requires a lot of hiking – and we were pretty exhausted at this point. We will just have to save that for another time! Oh! and when you are heading down – your GPS will let guide you to come down on the other side of the mountain. DON'T DO IT! That part is unpaved and it's actually not covered with the car rental. We decided to ignore the GPS and went down the way we came up. Thank goodness we did!!
For those who are interested in heading to the last stop it's called:
Stop 8: Optional: MM 42: Oheo Gulch (7 sacred pools) and Pipiwai Stream Trail Hike
The Oheo Gulch or Seven Sacred Pools, part of Haleakala National Park, are located about 15 minutes past Hana town, near mile marker 42 on the Hana Highway (Road to Hana) after it turns into Highway 31. The Oheo Gulch today is known by many names. Some call it the Kipahulu Area, while others call it the location of the Seven Sacred Pools. However, there are far more than just seven pools, so the name is quite inaccurate. This is one of the best spots to visit on Maui and is well worth a few hours of your time.
Thanks so much for reading and if you ever been to Road to Hana, would love to hear your experience!!!
Love,
Ev