Hi Everyone,
Have you ever been to Paros, Greece? It's a very different vibe from all the other different islands. This island has a more village vibe, Paros is a beautiful Cycladic village with whitewashed cubic houses and impressive neoclassical mansions. We stayed at a 5 star hotel – absolutely love this place, the first then they served us was alcoholic beverages! What a nice welcome right? They also gave us pedals and a towel swan on our bed. They also upgraded our room because they knew it was our honeymoon!
They upgraded us to the room with a patio! Such a pretty view, the only complain I have is that it attracted a lot of bugs!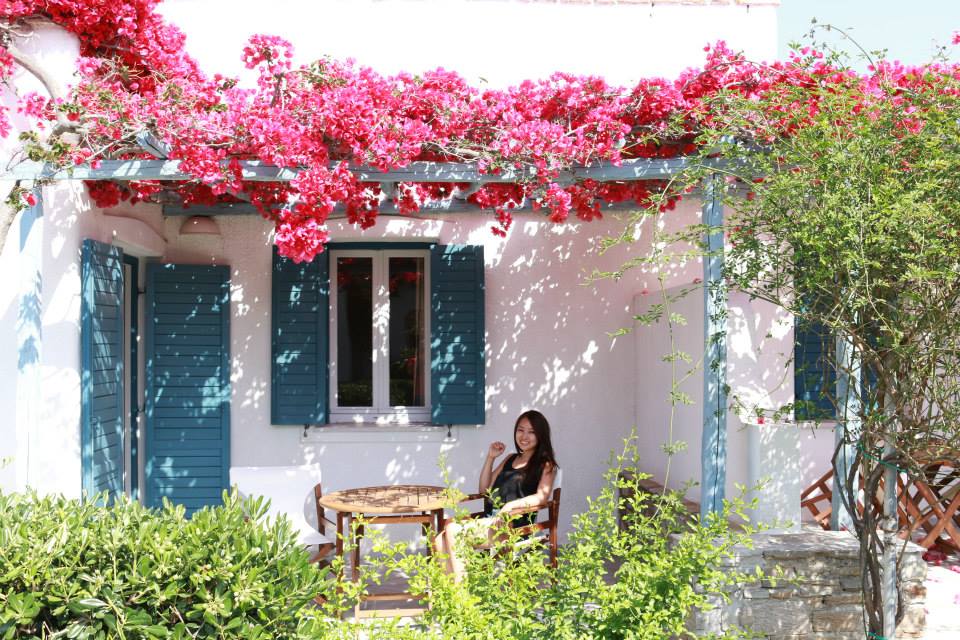 They also have a private pool! I'm loving my bikini from Sheridyan Swim! (Australia)
We were "lucky" enough to witness a rain storm. When a storm hits, it really hits!! We were in the middle of eating dinner and the wind started to pick up, really strong, by strong – mean really really strong! I was actually scared of my life. Then the rain started to pour really really hard. This lasted for about 4 hours with the howling wind, thunderstorms, and rain the size of an orange. It was crazy! The sky turned black, literally – such a scary experience!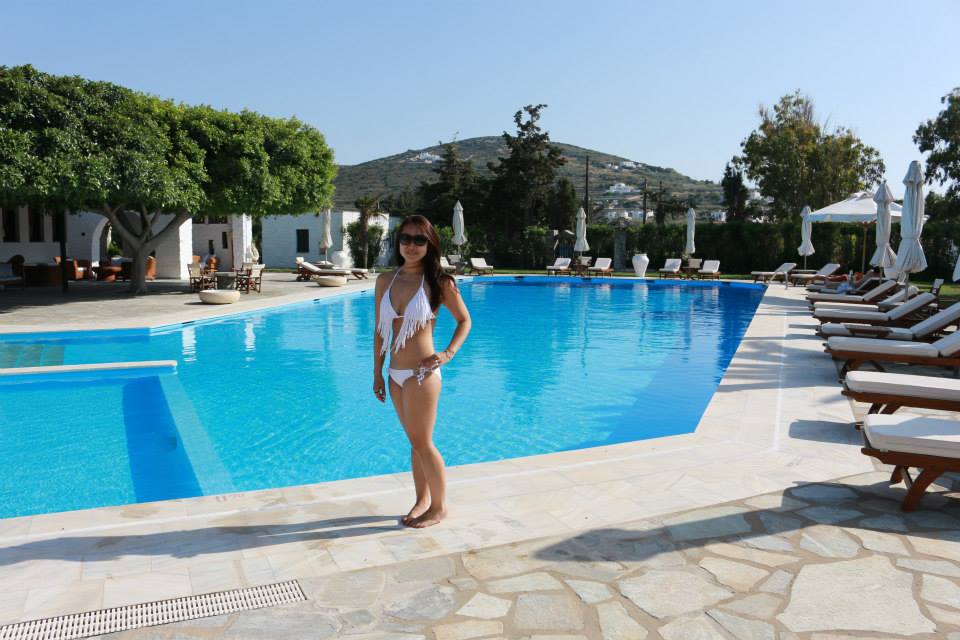 We found a little gem near our hotel. We came here almost every night! I love their pasta!! It's homemade and so fresh!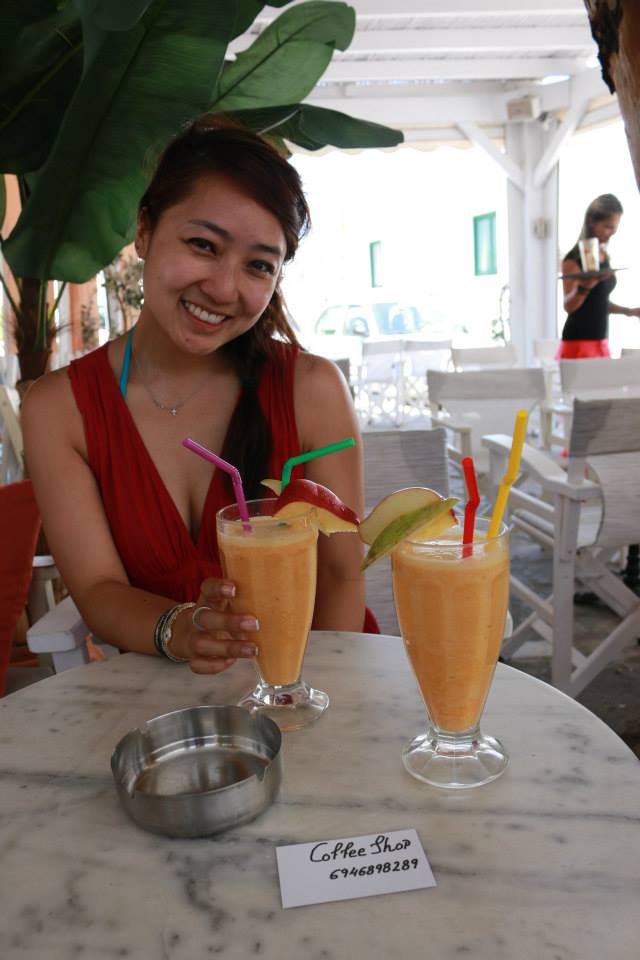 We stayed here for about 4 nights, which I wished stayed less. You can pretty much finish the island in 3 days. My recommendation is if you ever come here to visit. 3 days is more than enough!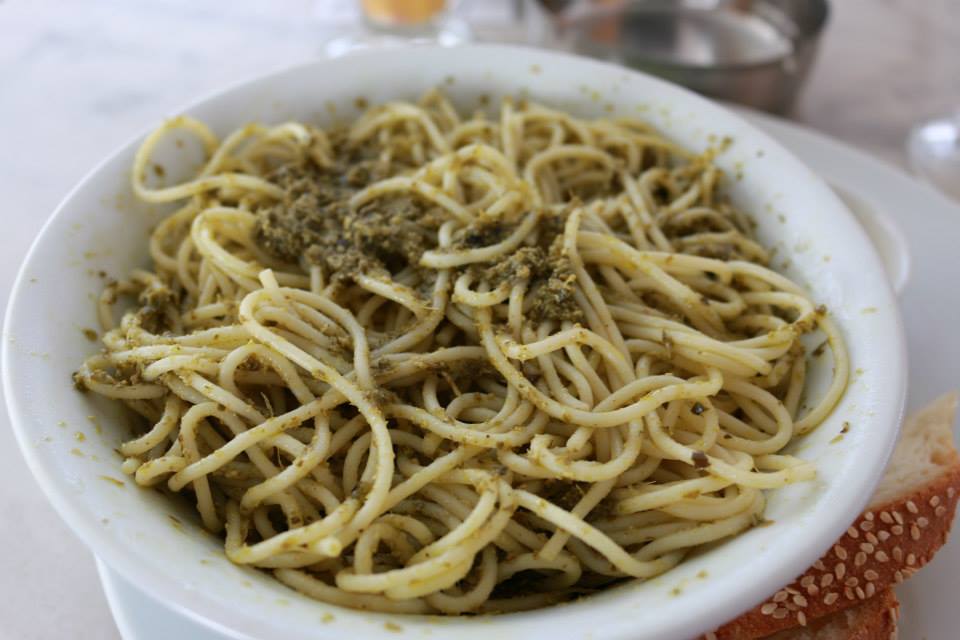 1. Discover the island by renting a car! It's a must! The island isn't that big, so you won't get lost. The island is just a big circle where you drive for an hour and you pretty much finished touring the island. We rented this little yellow Fiat. It's super cute, most cars comes in standard, I had a chance to drive it – turns out it's super easy! To rent the Fiat it was about 35 Euros a day, it's really not that bad!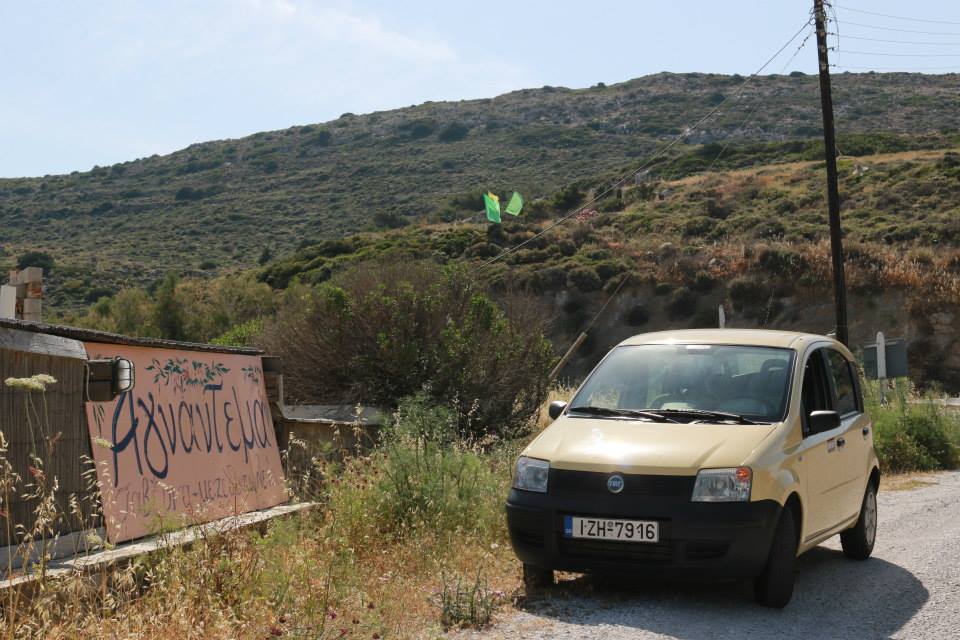 We visited many little towns around the island, it's such a quiet town. There's really not much going on.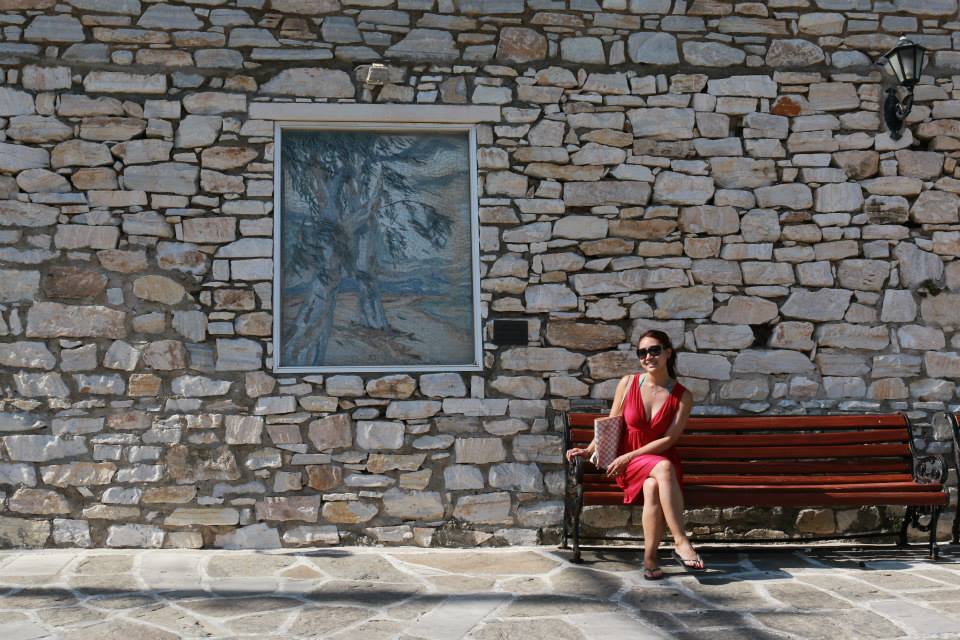 As I sat next to this painting, I wish I knew what that meant to the town.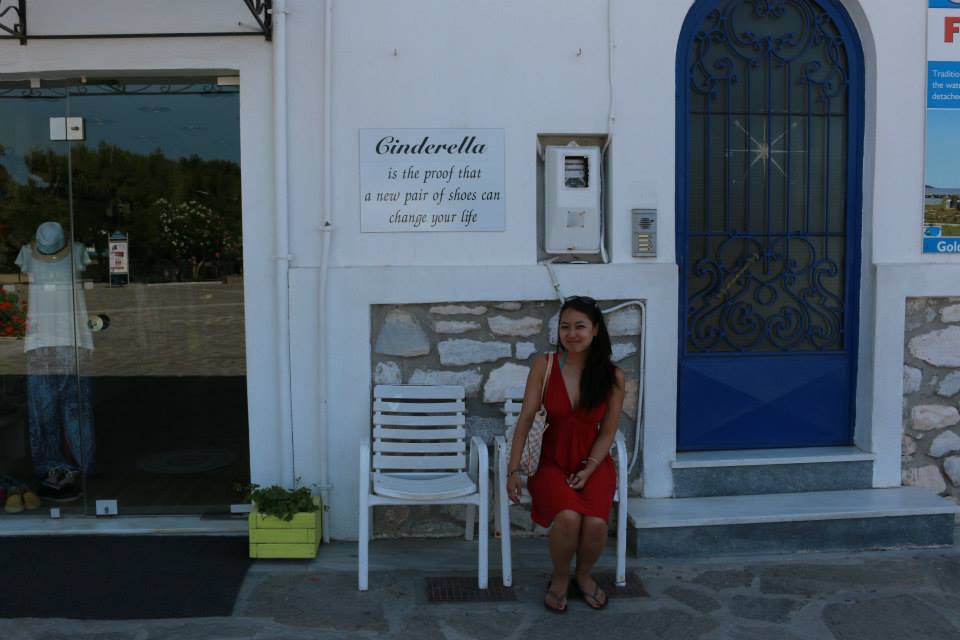 As always, we have our frappe and…. shopping of courses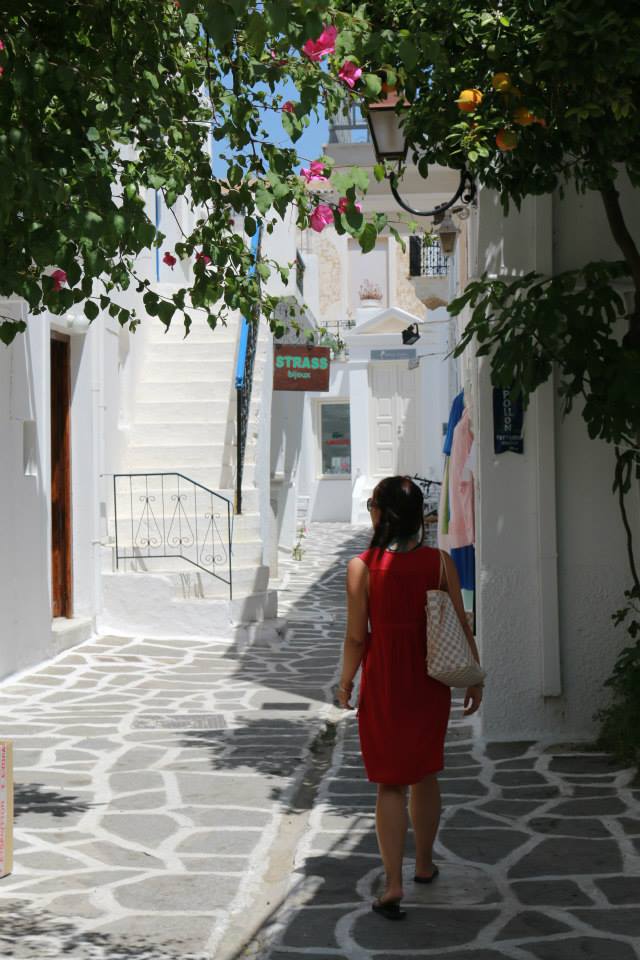 Paros have very similar feel to Mykonos. Below is a view of the shopping street, but unfortunately, all stores were closed! They have really odd hours, they open from 10-12pm and they will re-open again from 2-5pm. So you are pretty limited with how much shopping you can really get down in Paros!
2. Fish Spas! I know, I know, they are not that original just in Paros, they are around Greece everywhere! Also, it's cheaper in Paros compare to other islands.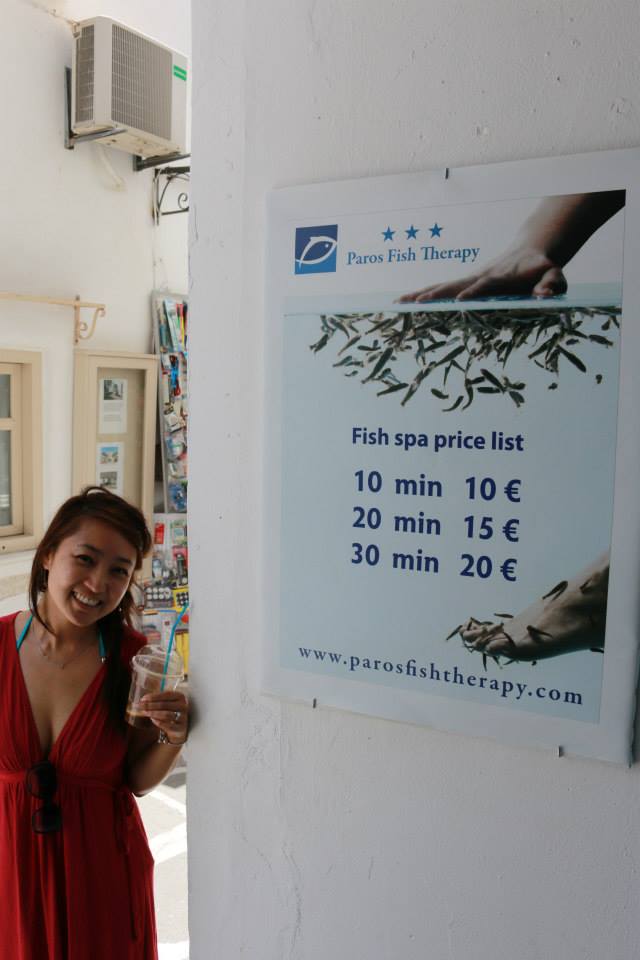 3. Must try their seafood! Wow! it's truly amazing, we ate at the below restaurant: TA KYMATA. The service was spectacular, and view? Well just the same as the service! Spectacular!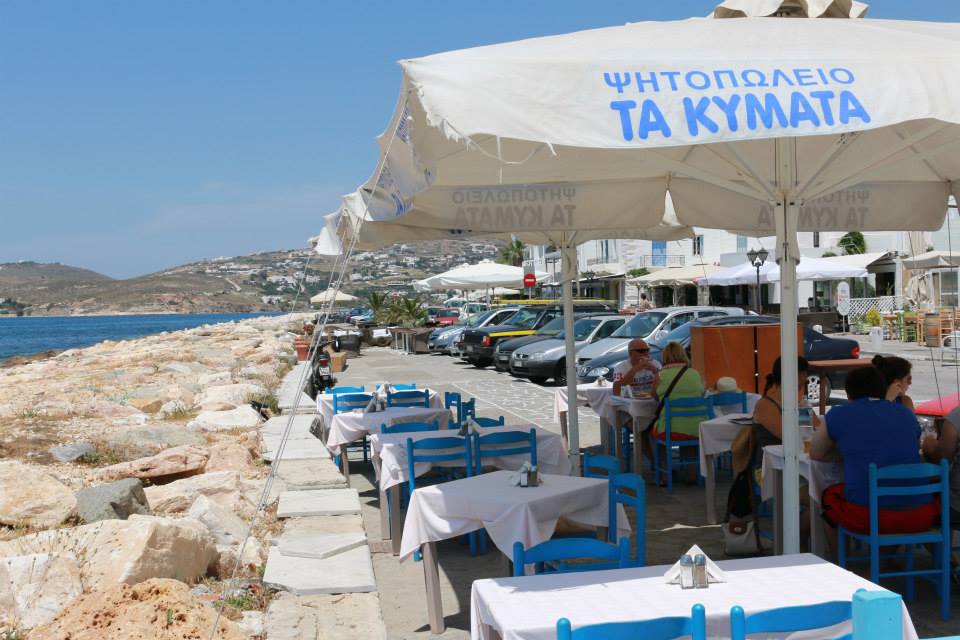 4. Party at Puna Beach. This huge complex that boasts a vibrant crowded beach, swimming pools, bars and restaurants will keep you busy all day long. If you are into smoking marijuana you might be interested to know that, although it is technically illegal for recreational purposes here in Greece, it was pretty common in this party scene. Greece also has some Marijuana Friendly Hotels if that's your thing!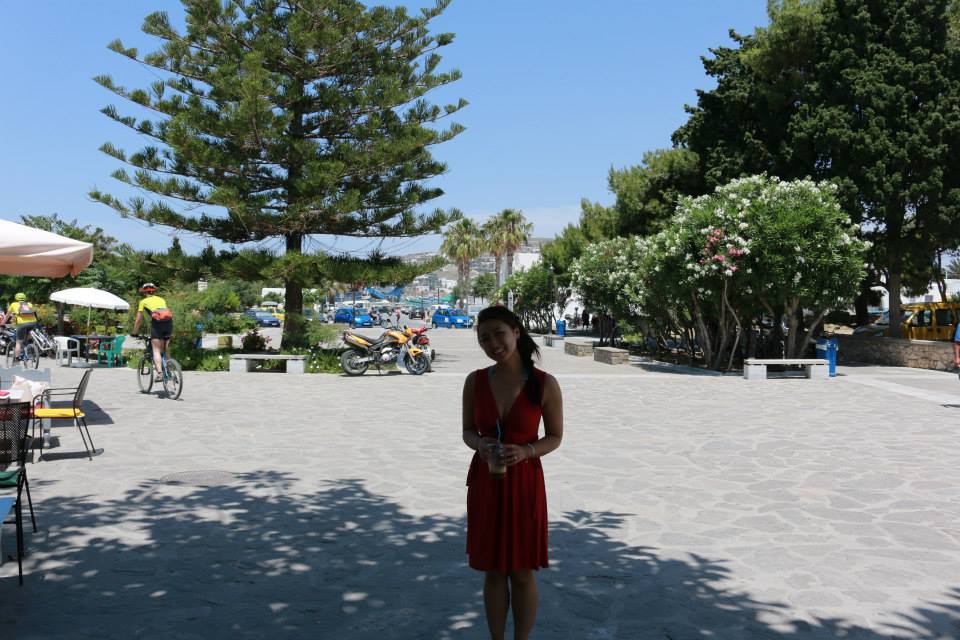 5. Explore Lefkes – The island's highest and most picturesque village is nestled amid hills dotted with stunning old windmills. Indulge in the serenity of the village's pristine winding alleyways lined with the typical cyclidic white-washed buildings. Before you bid farewell to this wonderful village, make sure to visit the Agias Trias Cathedral.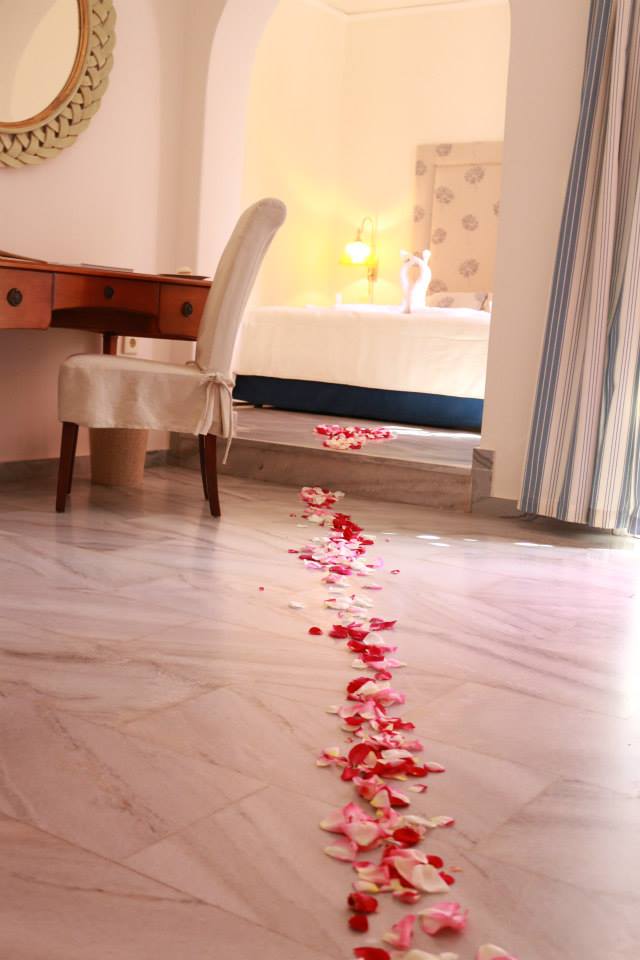 Thanks so much for reading, if you ever visit Greece, be sure to let me know about your trip and where you visit! Especially if you go to Crete, that's where we're considering stopping to next. Oh, and a small tip if you do – try out the Rental Center Crete for a hire car to get around, or at least get a hire car. It'll help a lot. Until then, I look forward to hearing from you all, hearing more about the other areas of Greece gets me so excited for our next trip!
Love,
Ev