Many people dream of driving between Darwin and Uluru; it's the ultimate great Australian road trip. There's plenty to see and do along the route, so we recommend giving more time than you'd expect to complete the drive between Darwin and Uluru.
How Long is the Route?
The route is 1956km and can be travelled directly in 23 hours. This will be added to if you choose to take some of the side trips that we recommend. Time wise, we recommend a minimum of one week, but this would require cutting out a lot of time visiting the sites along the way, and long periods of driving in between. This is why we recommend three weeks for a decent amount of time for the trip.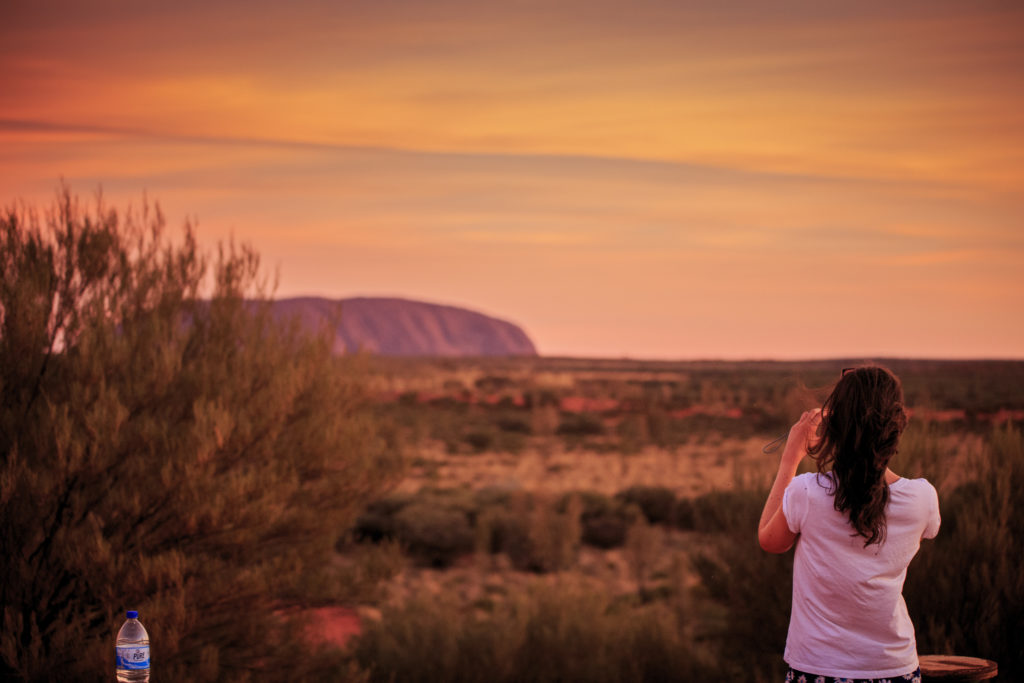 Is the Route Accessible?
The route between Darwin and Uluru is on the Stuart Highway and Lasseter Highway. Both are sealed roads and can be easily travelled in a 2WD vehicle. All the side trips we feature in this article are also accessible by 2WD vehicle, and if you want to venture further, you'll require a 4WD.
Section 1: Darwin to Katherine
This section is 316km and will take around 4 hours to reach Katherine from Darwin. Before setting off, Darwin is a tropical city and capital of the Northern Territory that's worth visiting, with plenty of Art Galleries, Museums, and decent shopping. Along the way to Katherine, you can also stop off at the Litchfield National Park. The area has an ample amount of natural swimming holes which you can visit.
As you keep going south, you'll also see some places to bathe in hot springs and observe remnants from World War along the route. Before you reach the town of Katherine, you can turn off at Nitmiluk National Park to reach Katherine Gorge, which is a series of canyons.
Section 2: Katherine to Tennant Creek
The next section is 673km, and so is possible to complete in 8-9 hours. The most interesting thing along the route you'll notice is the transition in the landscape from a lush, tropical 'Top End' to the dry and dusty 'Red Centre' of Australia. This stretch of the route has some of the best scenery the Northern Territory has to offer, and once you reach Tennant Creek there are several places to stay. Tennant Creek accommodation varies from high- to low-end budgets, and the town is a great place to stay and break up your journey, roughly being halfway.
Section 3: Tennant Creek to Alice Springs
This is a 508km section that should take a little over 6 hours to complete in one go. Along the way, don't miss out to see the spectacular Devil's Marbles and various Aboriginal cultural sites. Once you get into Alice Springs, you'll be taken aback by the MacDonnell Ranges that surround the town. There's also decent accommodation options in the town.
Section 4: Alice Springs to Uluru
The last section takes you all the way to the famous monolith that is Uluru. It takes around 6-7 hours and is 468km long. There are several amazing rock features along the way, like meteorite craters, and you'll certainly be glad when you reach Uluru itself, which is outstandingly impressive.
Discover the Darwin-Uluru Route
We certainly think there's enough to keep you going along this route for three weeks if you intend to make all our recommended stops along the way, although it is also possible to complete this route within the space of a week. Regardless, however long you choose to take, driving along this route once in your life is an absolute must.