Hi Everyone,
If you've never been to Santorini, you must make a trip there! This is my second time coming here and I love it just as much as the first time. It's such fantastic place. Although I find the people in Santorini more "rude" than the other islands. But nevertheless it's still a really good place to visit. It's so romantic here.
View from our hotel: We stayed at 5 star majestic hotel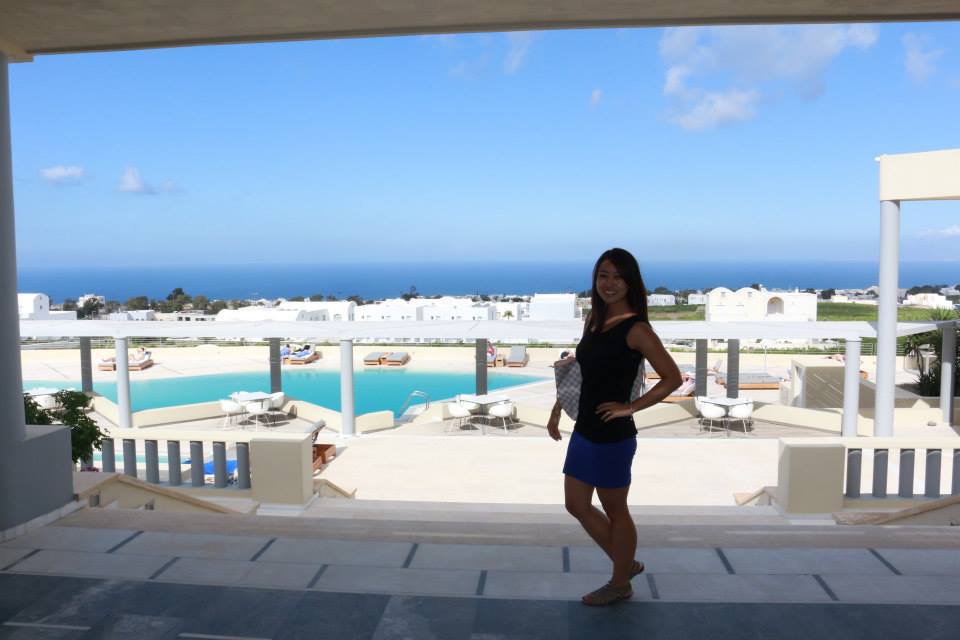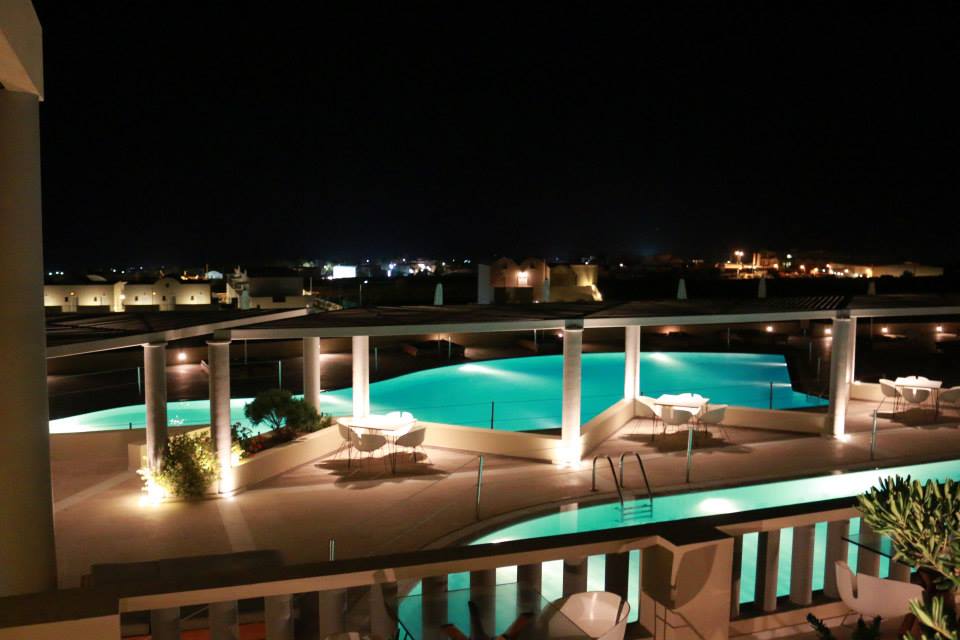 When we landed we quickly put down our belongings and went for a walk – It's super windy!! The below picture is overlooking the volcano.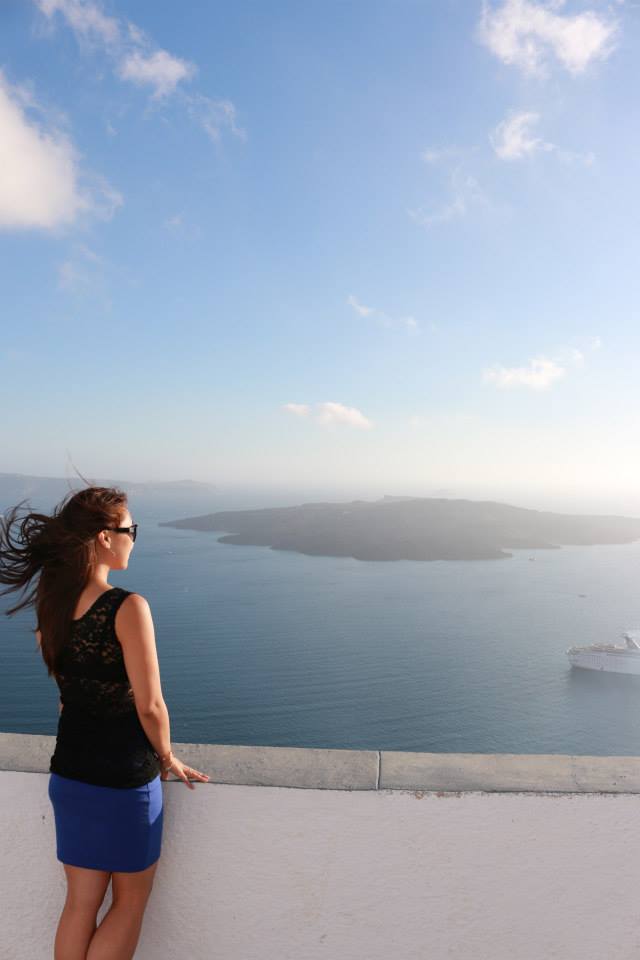 The island itself is not very big, the view is so breath taking. I love how there's such a big contrast with the white building against the dark mountains and the blue sky.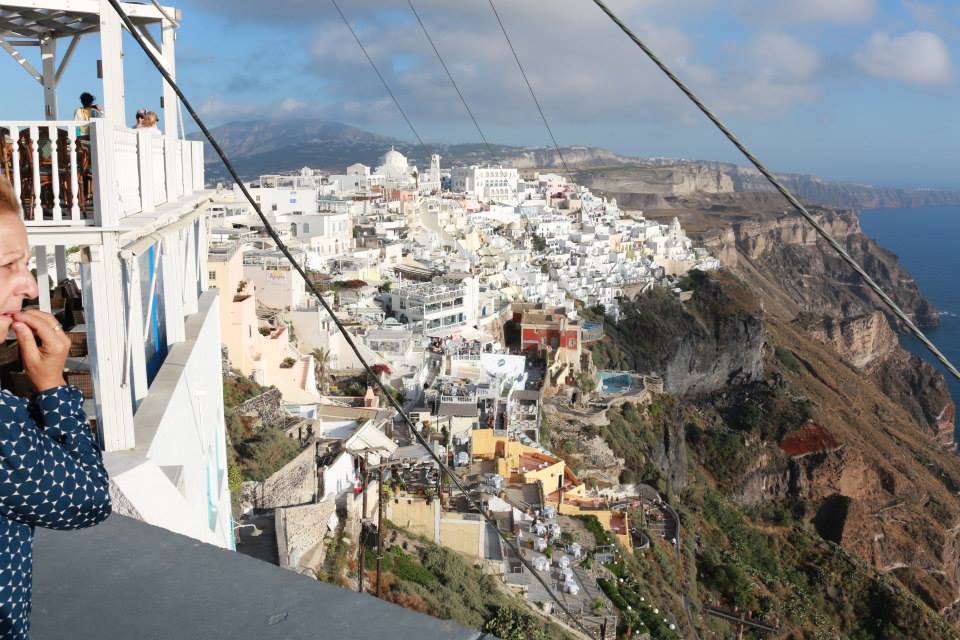 There's an option to go down the mountain with the donkey…. I'm not that brave. I heard it's not the safest because you just can't predict how that donkey feels that day! Oh and… it feels like poo. Everywhere.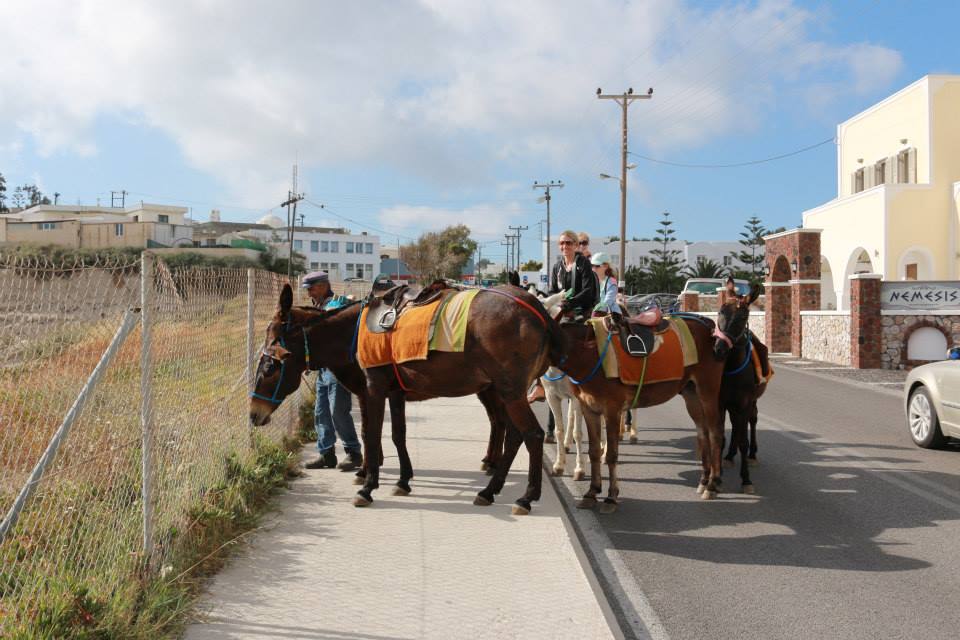 Time to stop and get some authentic gelato!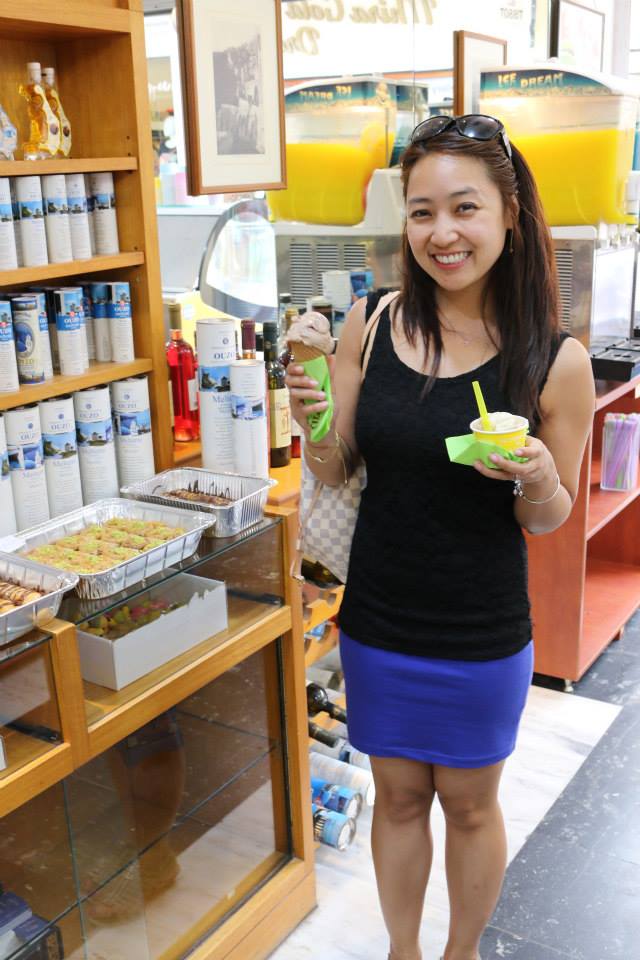 We got convinced by our hotel receptionist that we MUST take this tour to see the black/white volcano. She did mention "it's a bit rocky, but it will be fine if you don't have motion sickness". So here I'm thinking – ok. I have motion sickness but I'm pretty good in water.. So husband and I decided to go. BIGGEST mistake ever!! Below is a picture of us and the other poor couple next to us who were equally dying. THE WAVES WERE NOT A BIT ROCKY. IT WAS LIKE A FREAKEN STORM!!!!!!!!!!!!!!!!!!!!!!!!!!!!!! YES STORM. We were stuck on that boat for THREE HOURS. Yes. THREE HOURS. I thought I'm going to die.
Then I puked my brains out.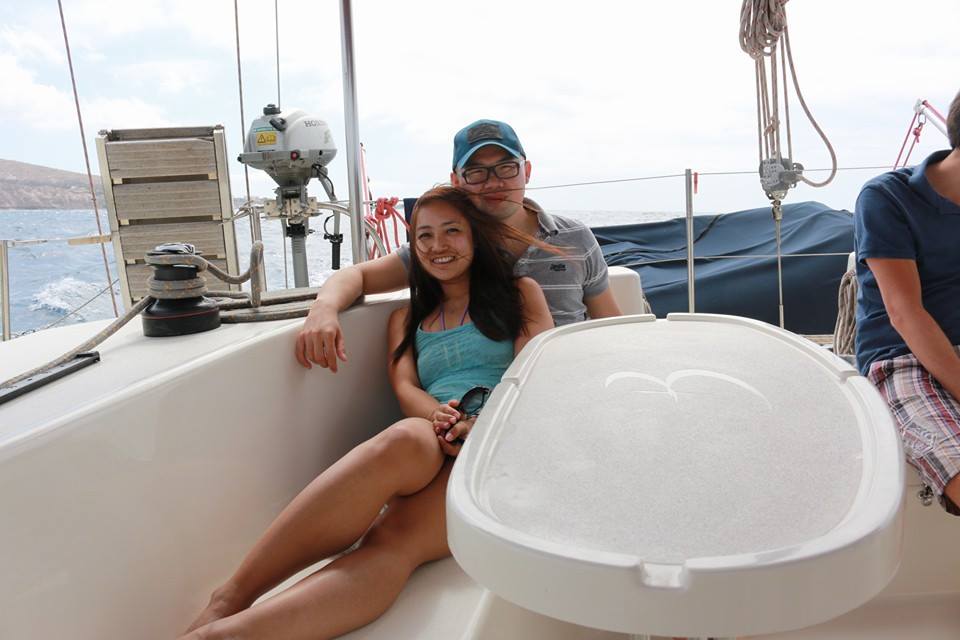 Captain: Why don't you both go swim in the hot spring?
Me: No, I might actually drown.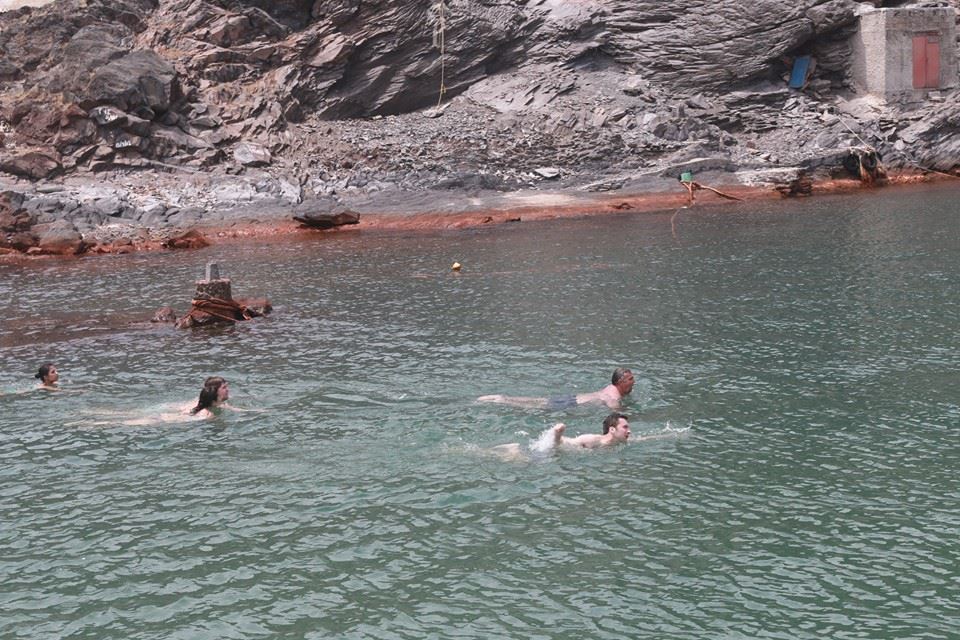 Captain: COME!! you must see this amazing view!!! You're missing it.
Me: No. my vision is SO blurry.
Captain: Grabs my camera* Here let me take pictures for you.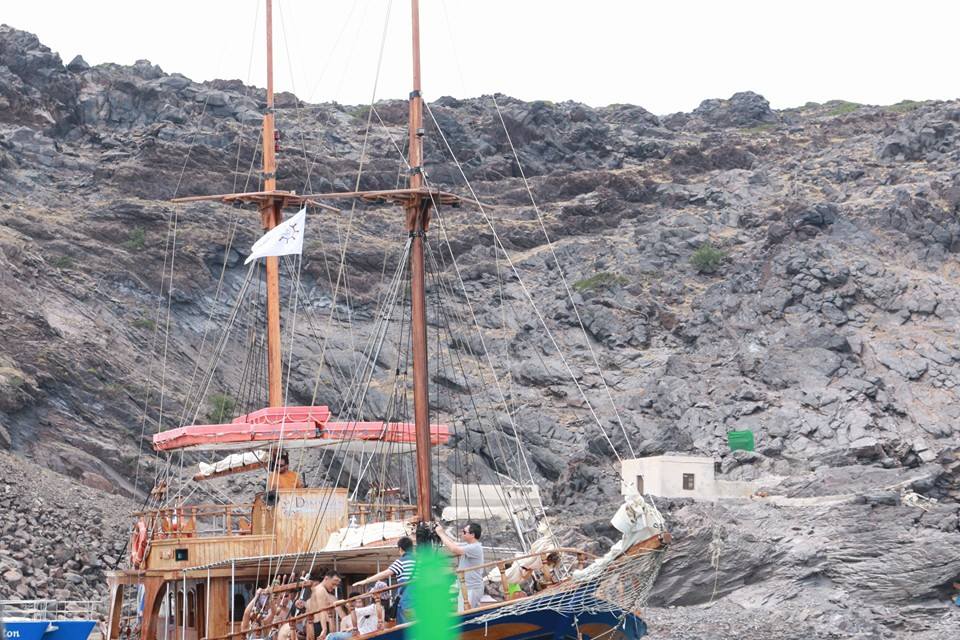 So the waves did eventually come to an end…. I did stop puking. The captain made us some pretty epic meal. Husband didn't have any… me on the other hand I WAS STARVING!!! It's really really really really good. I'm not kidding you.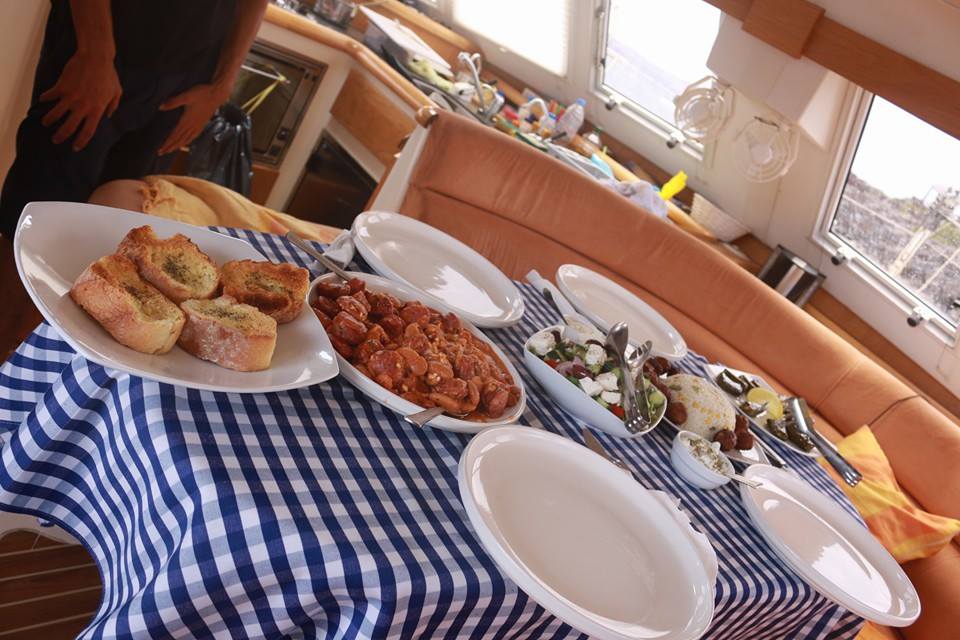 Captain: You guys need a photo
Me: No, really I don't
Captain: Grabs camera.
Us: Forced Smile.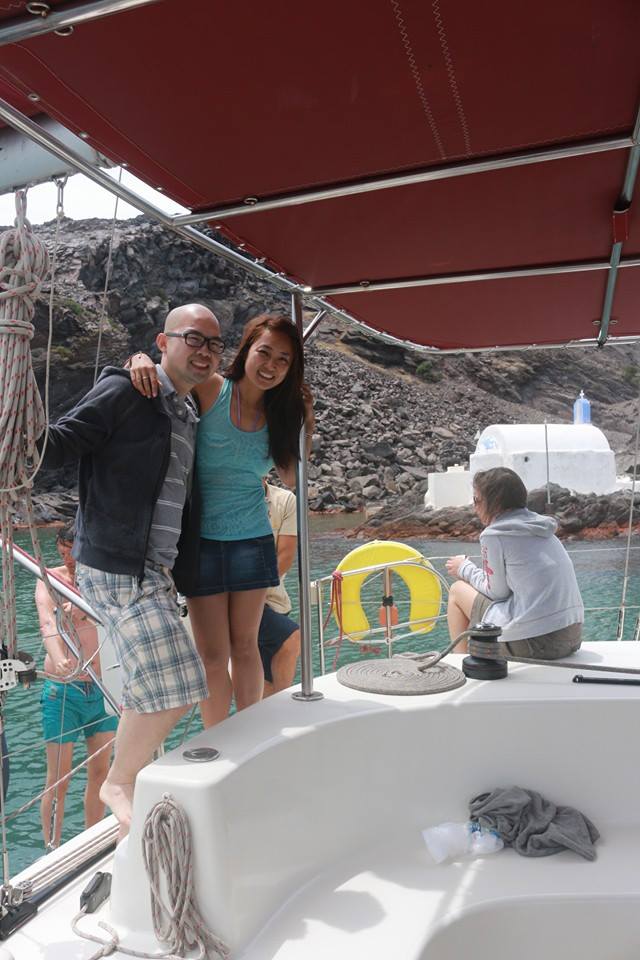 AND LAND. I've NEVER BEEN SO HAPPY IN MY LIFE. LANDDDDDDDDDDDDDDDDDDDDDDDDDDDDDDD
So yes. I will never in my life step on that little yhant ever again. Ever.
The best part of the day is hotel + dinner + land.
And this my friends, conclude of my 3 weeks honeymoon in Greece!
Past posts via here, Paros, Myknons, Athens Part 1 and Part 2
Thanks so much for reading,
Ev