Hi Everyone,
I'm super excited to write this post about my recent trip to Hawaii, Maui. It really does live up to its hype. They have everything you could ever want. Hiking trails? They got them. Kayak Rental Maui? They've got plenty. Relaxing beaches? They're everywhere! It's such a beautiful place, it's like a little piece of paradise on earth. It's been a whole year since my little family went on a trip. We've had a pretty busy schedule for the past couple of months so it was so refreshing to be away from it all. It "only" took 13 hours to get here, but it was well worth it.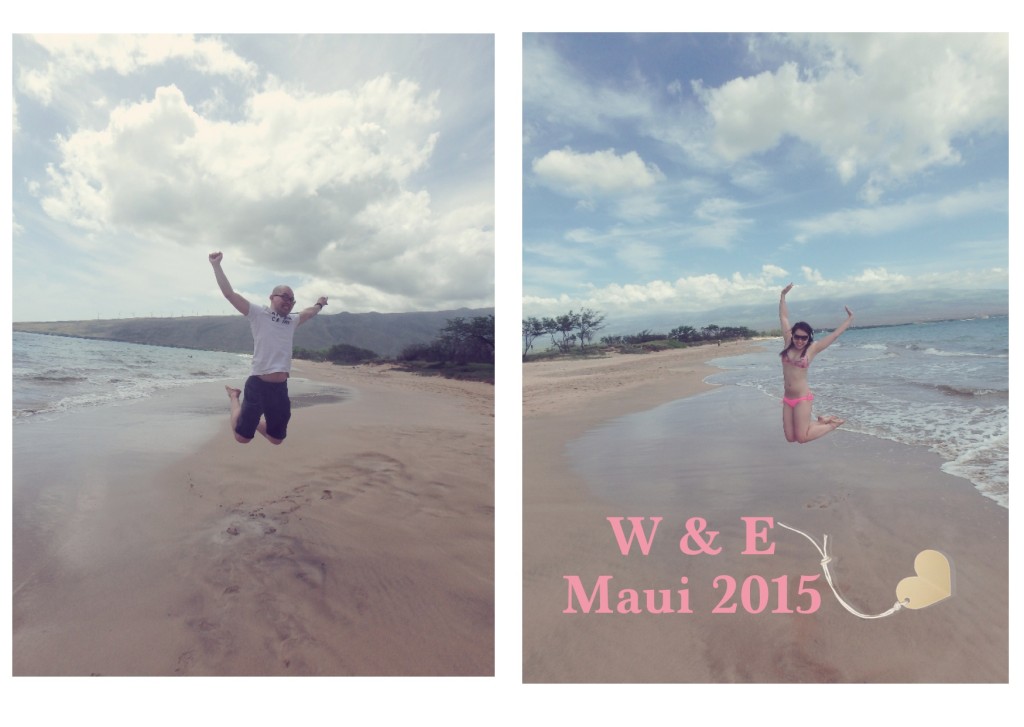 We stayed at west maui, Napili Kai Beach Resort. What a beautiful resort (during the day) the reason I noted that because it's so incredible dark in Maui!!! No where did I read online that there's barely any light during the night! We arrived around 11:30PM at night, after we got a rental car at Enterprise we drove roughly an hour to our resort. It was very very hard to locate our hotel. Everything was pitch dark, after one wrong turn – we finally found our resort! Phew – I was actually getting pretty nervous not being able to find the place. We checked in at the front desk, and the receptionist pointed us to the right direction to our room. Sine the resort wasn't very well lit, it was very hard to locate our room. There were dim lamps along the path but it wasn't enough to find our room. We ended up using our phone flashlight to find our room.
During the day, the place is beautiful!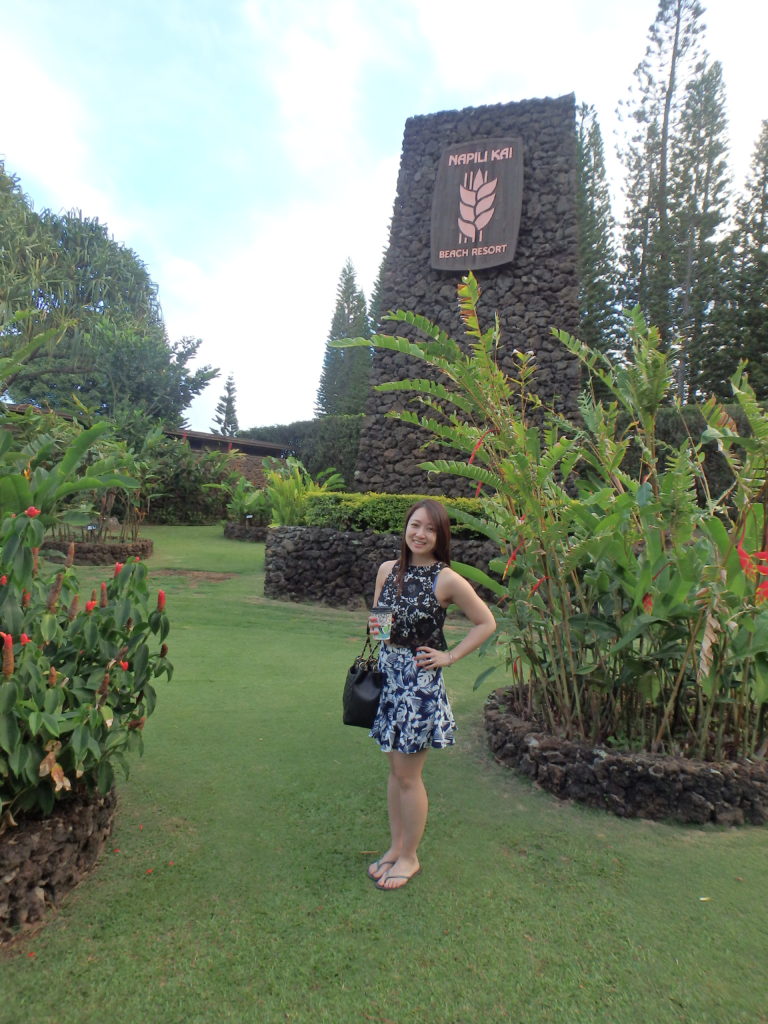 We had our first meal at the Sea Horse Restaurant. Delicious! Lucky us, there was a rainbow when we were eating – everything about Maui seems so magical.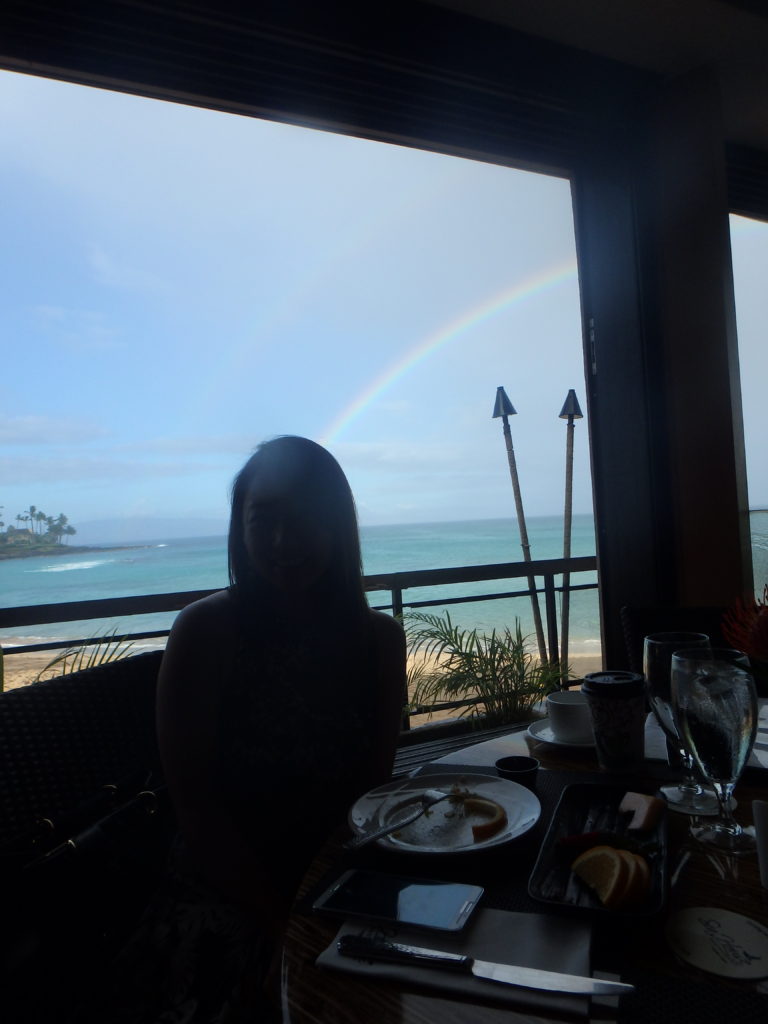 Our breakfast was delicious. I got the fresh fruits and my dad got the fried rice. I realized that Hawaii serves many rice options which was heaven for my dad. He got rice for breakfast everyday after that!
Since it's whale season, we decided to drive out to the outlook by the mountains and see if we can catch some whales!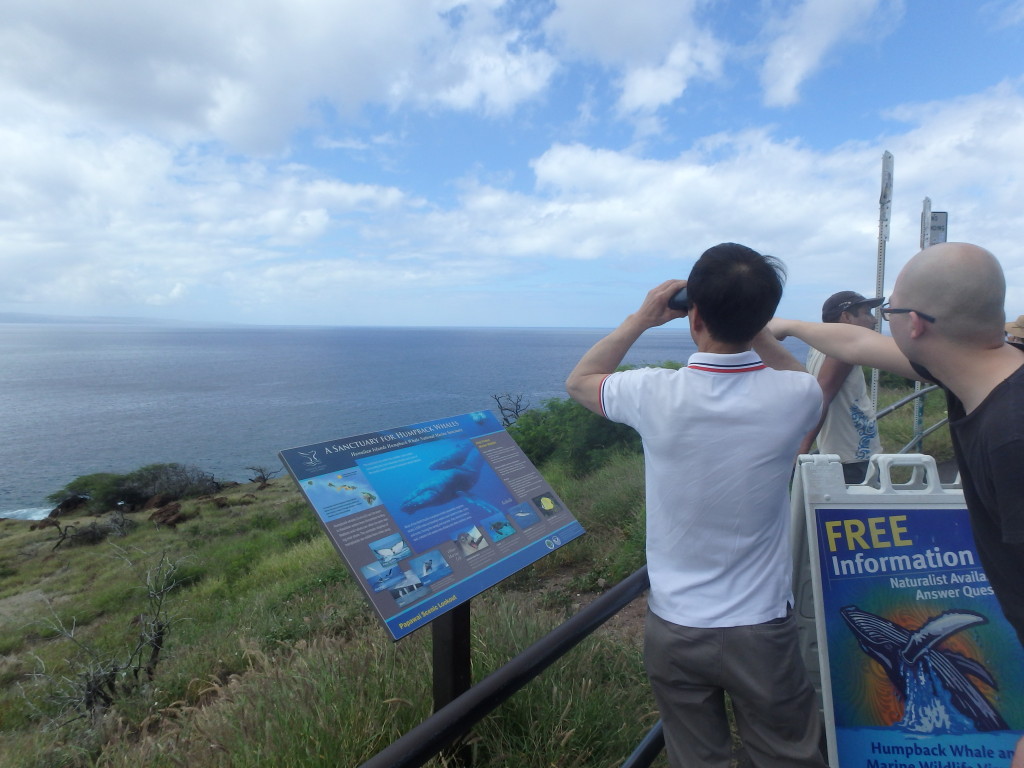 And, we saw some hump back whales!!! I tried to take a picture of it, but they were pretty far…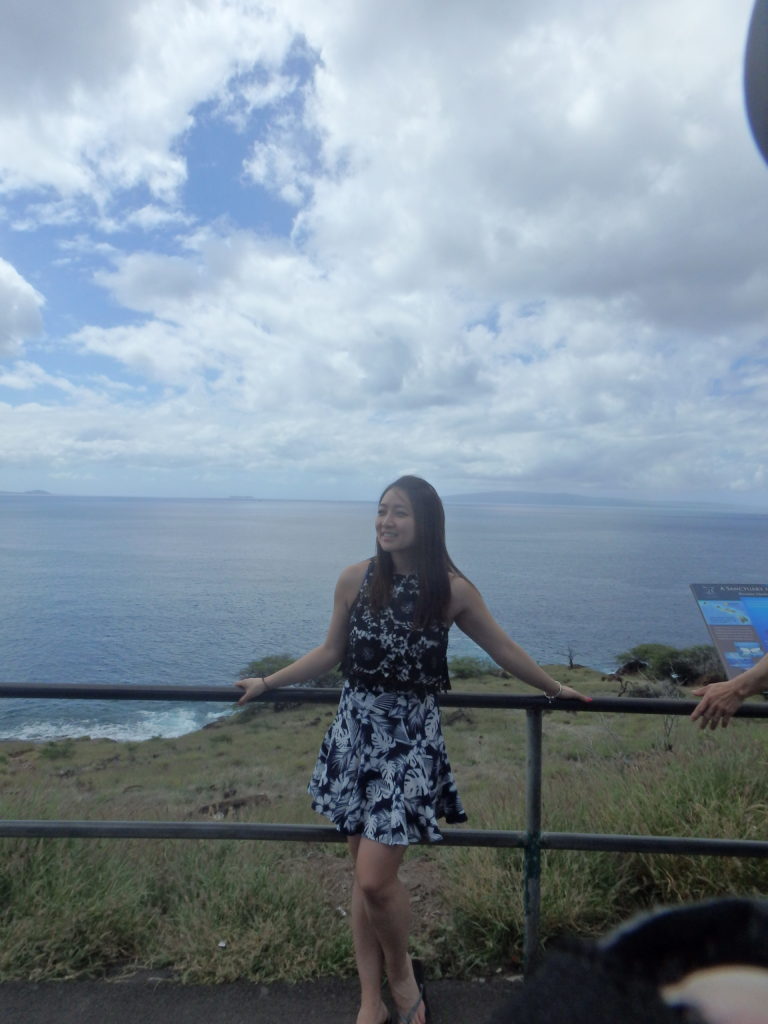 Of course, we must start the trip with a shopping trip. So we drove down to Shops at Wailea. The Shops at Wailea is Maui's premier shopping and dining destination, home to more than 70 distinct boutiques, shops, restaurants and galleries.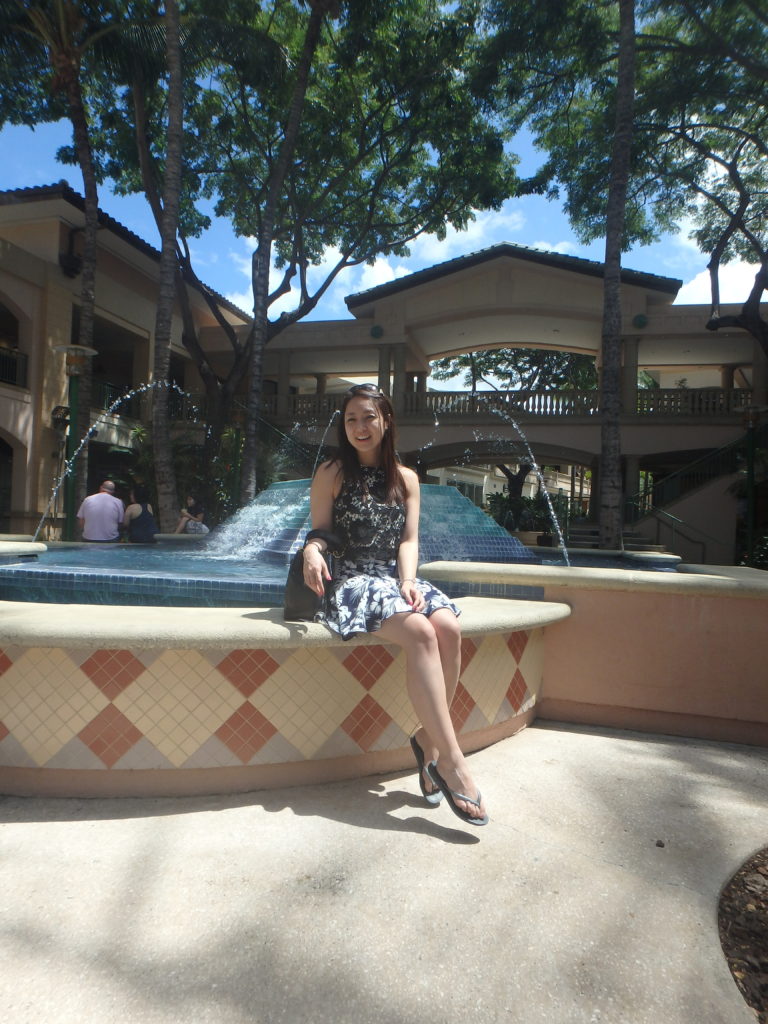 Yes there is a Louis Vuitton. Oh my love for you will never die! I almost picked up my new bag. Key word. Almost.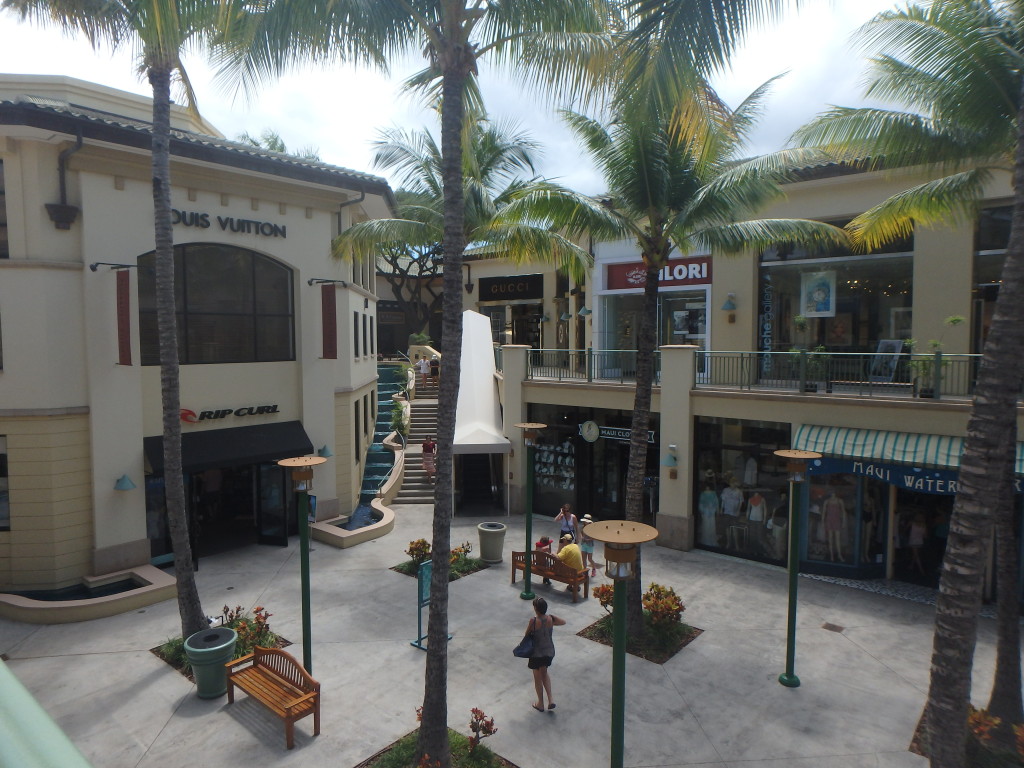 The mall was pretty quiet, it's not busy and it's not a huge mall, you can probably finish the mall in roughly 2 hours. We decided to take a break at the near by restaurant. We decided to eat at the Cheeseburger Island Style – they come in huge portions!
After our lunch, we decided to go back to our hotel and enjoy the beach. Our first day was pretty windy, and it kept raining in the morning and night so we didn't stay out at the beach for long but we did got some sunshine!
Such a beautiful beach.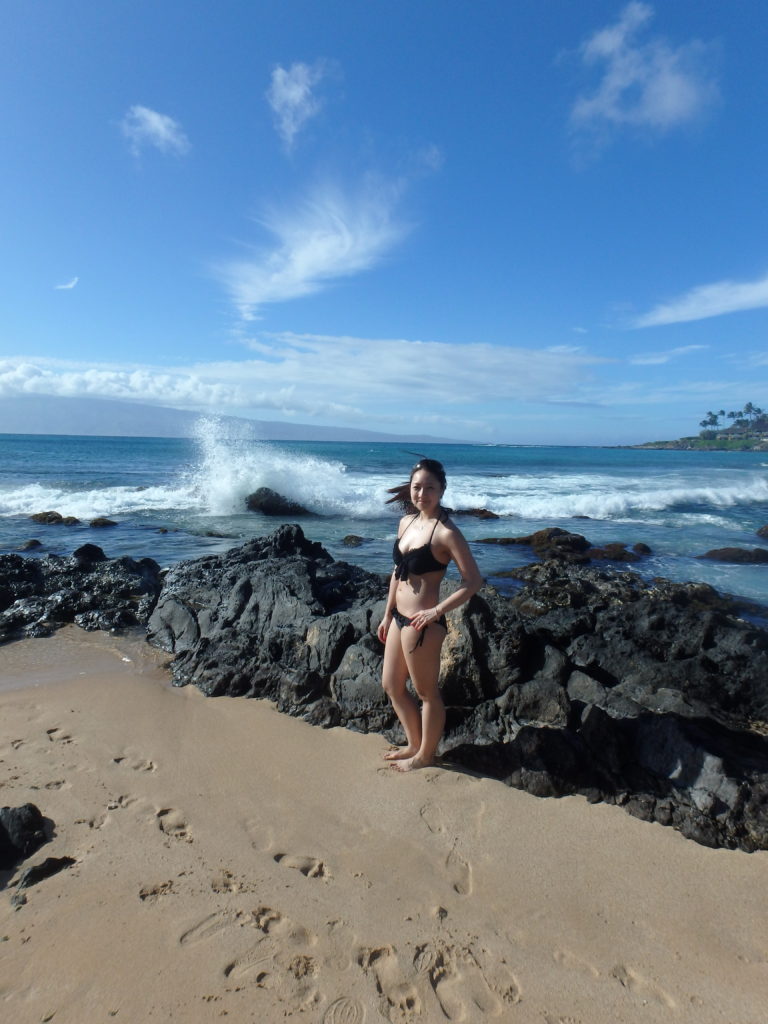 We decided to try the Sansei Seafood Restaurant & Sushi Bar. This place got pretty good reviews on Yelp, so we decided to give it a try! What a disappointment! It's expensive and it really wasn't worth the price. All the sushi was COVERED with sauce. I felt like I was just inhaling sauce rather than getting to taste the actual sushi. The sushi was completely masked by the taste of the freshness. I was so disappointed.
I actually really like the appetizer. It was fried shrimp. It was actually pretty tasty! The ramen was nothing special. The sushi was pretty bad. I was surprised there was a huge line for this restaurant!
Day 1 Maui has been amazing. Also note that most restaurants do close at 9PM, so make sure get there early!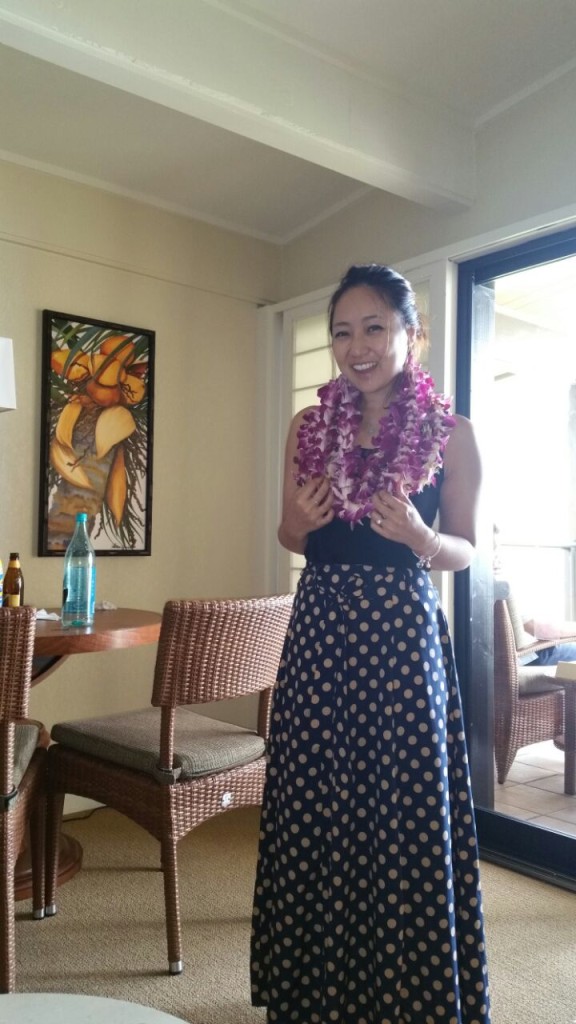 Thanks so much for reading, check back for my Day 2 post!
Ev