Hi Everyone,
Thanks to my awesome husband *sarcasm* – he forced to go Ziplining. I really really didn't want to go because I'm just not that good with heights. I USED to be ok with it, I ride all sorts of roller coasters when I was younger… sigh. It must be the old age. I'm like scared of EVERYTHING now. Everything frightens me to some degree.  We decided to do the 6 zip line 2 hour tour. Oh.. how I wish we just did the 45 min one, but the tour agent was like "you only zip 3 lines for the 45 min – you MUST try the 2 hour, worth your money!" So. We did.  I swear my thought after the 3rd line – "I'm ONLY half way there….." Let me tell you how EXHAUSTING this was for me. I was trembling the whole 2 hours – I mean yes – after the 3rd zip-line – it was pretty fun and I started to do little turns. But I was not prepared for just how high and how long some of the zip-lining was!
About halfway point – it was time for a break. They provide us some snacks and some drinks… the only problem is… well the food is on the ground floor and we're all still up on the tree. So he casually said "well I guess you guys have to jump down and get your food!" At first, I thought he was joking – he clearly was not. He then started to strap us down to this little hosier (which apparently can hold up to 500 lbs) and "you just walk off the 70 feet tall tree".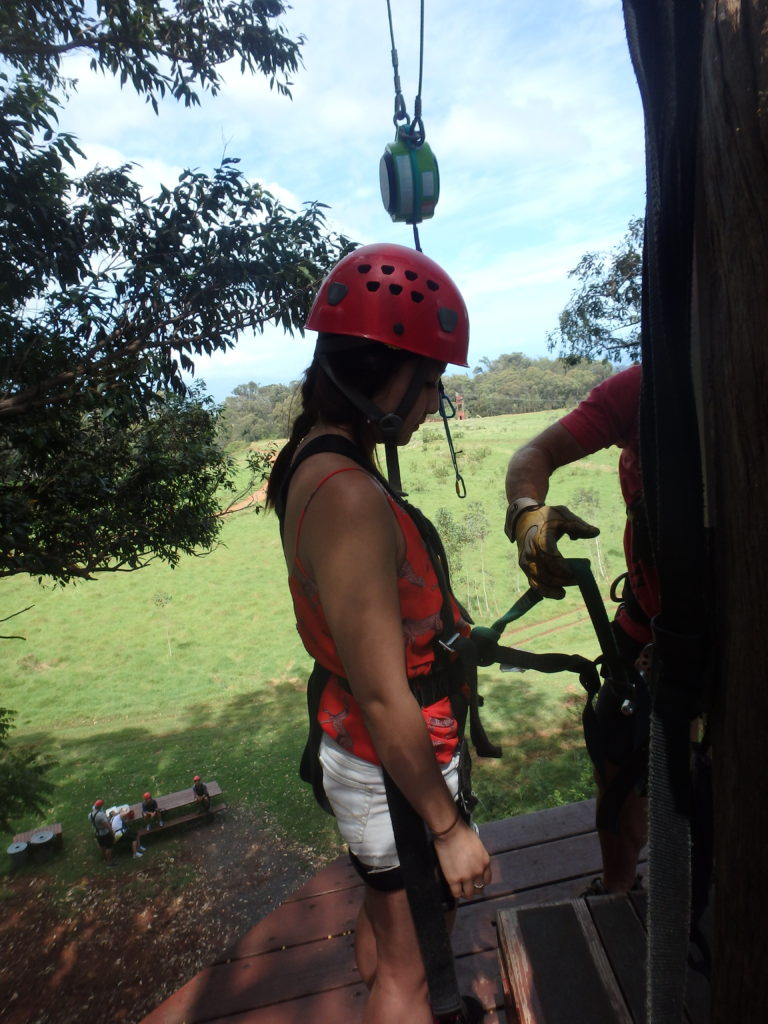 My face was no amused. I clearly did not want to walk off this tree!!!!
That's the guy. He was pretty amused just how upset I was.
So finally – after 2ish hours… we are FINALLY done!!!! I'm back to my smiling self.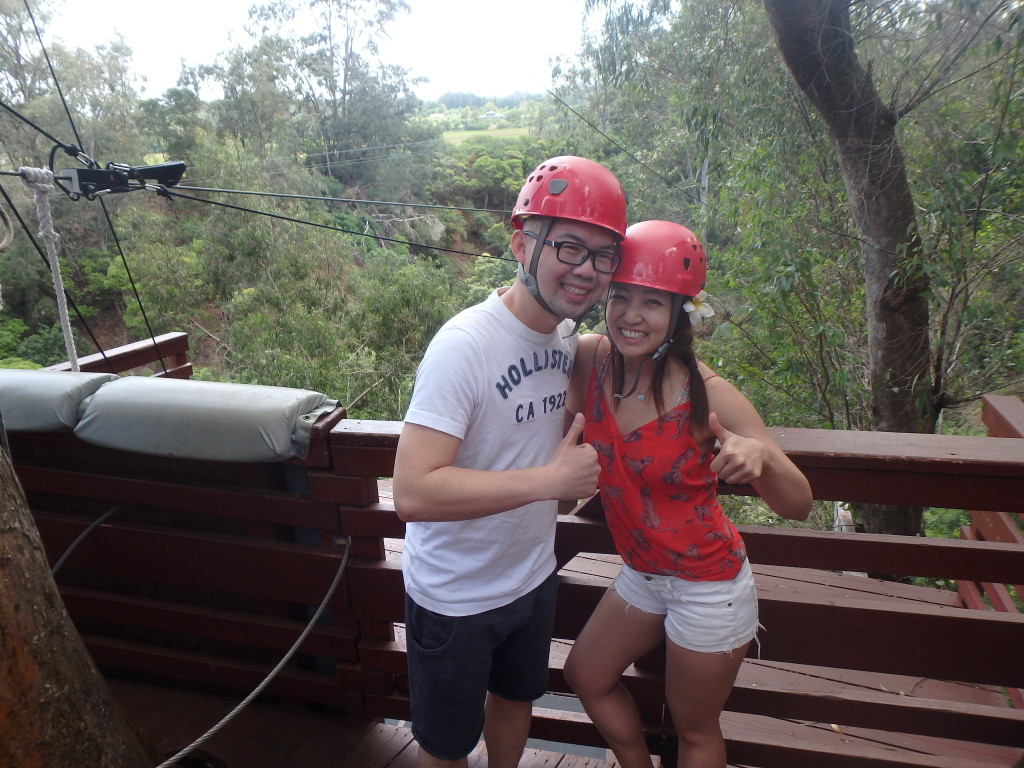 Overall – a really good experience. I just don't know if I would ever do this again!
So after an eventful day, we finally decide to have dinner. HOW NORMAL!!! I have to introduce you to Mama's Fish House. This is by far the best restaurant I've ever eaten in my life. Mind you, this was quite an expensive meal… but it's worth it. Trust me.
Advice: remember to make reservations!! I made my reservation via OpenTable. They often book up 3 weeks in advice for the actual "dinner time" 6-7:30PM are nearly impossible to book the table. We ended up making the reservation at 8PM. We were starving by this point! But we had no choice – we really wanted to try to place. So remember to make RSVP early via OpenTable! As always – the reservation process went very smoothly with the OpenTable App.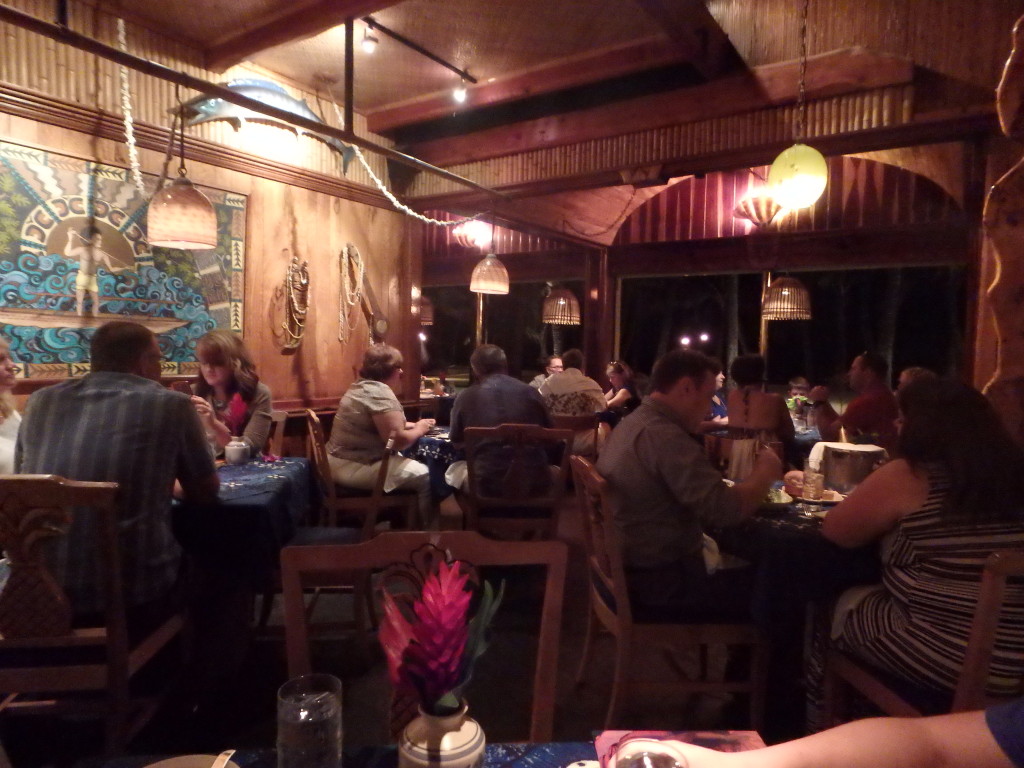 The interior is very unique. They have pictures of all famous people who ate there all lined up on a wall.
I had the "Caught by Mike Fisher near our Deep Ocean Boys – Mahimahi Stuffed with lobster and crab and baked in a macadamia nut crust – $54. Yes it is very pricey! But well worth it.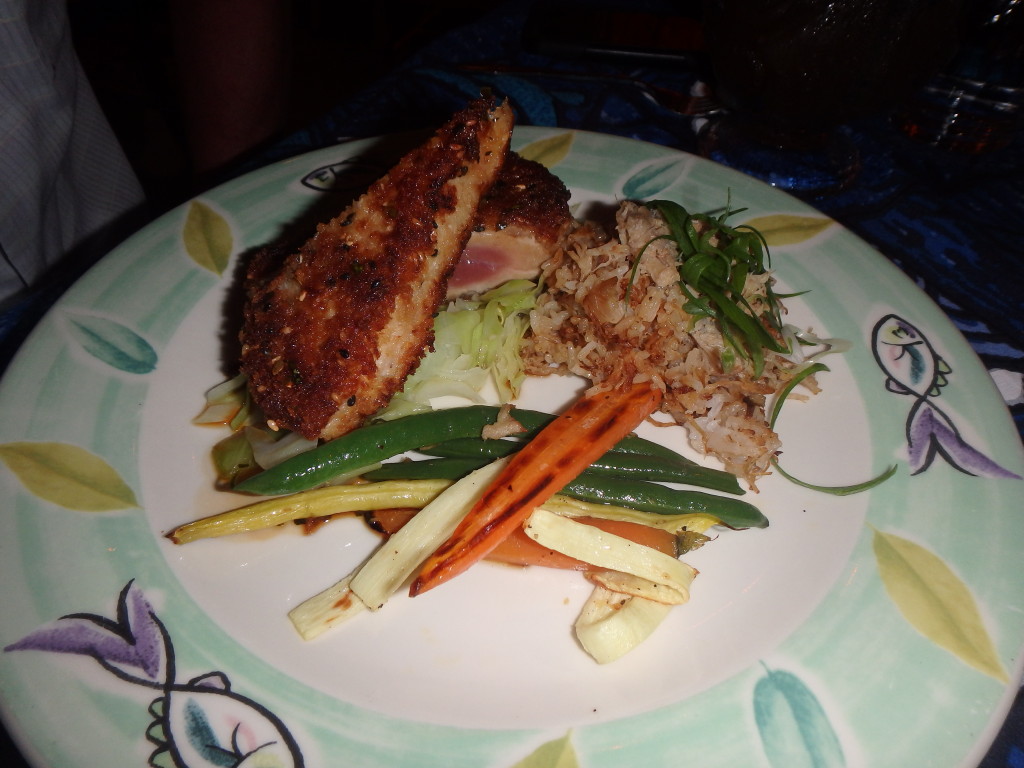 The best part was their dark pearl chocolate. What an amazing dessert.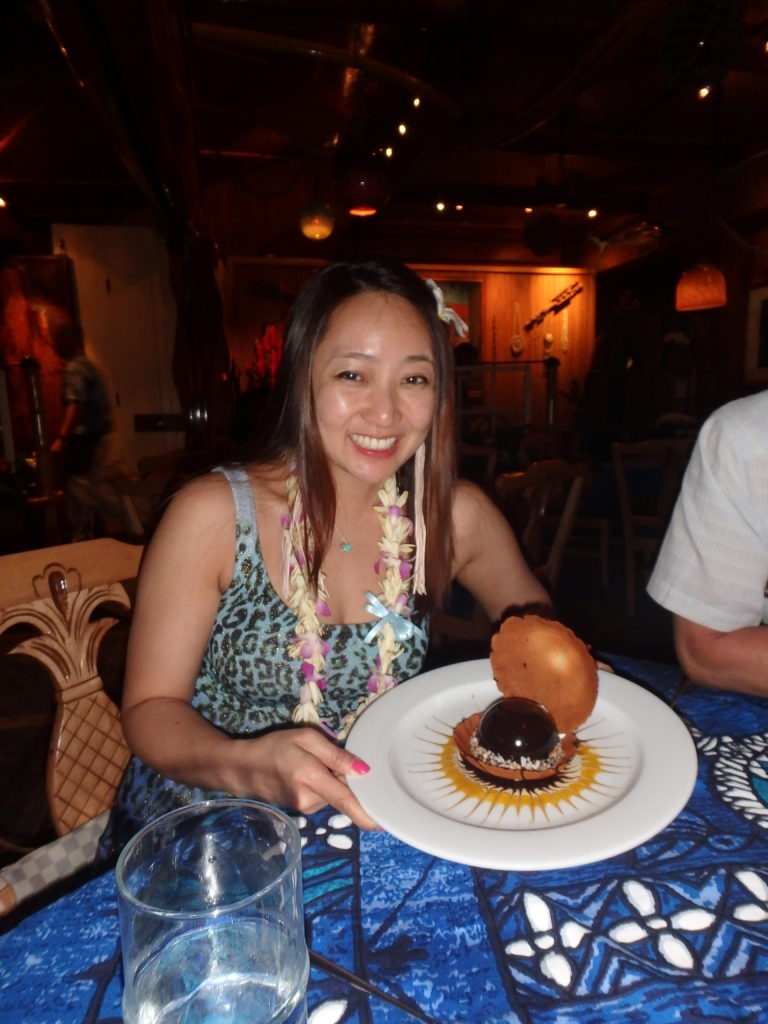 Oh and I forgot to mention they also give you a fresh orchid necklace too! Although this one is not as fresh as the one I got from Feast at Lele!
Yes – it seriously look as good as it taste!
Also – you must try their Mai Thai – ooo yes it's $16 but wow – the rum they used is pretty damn good.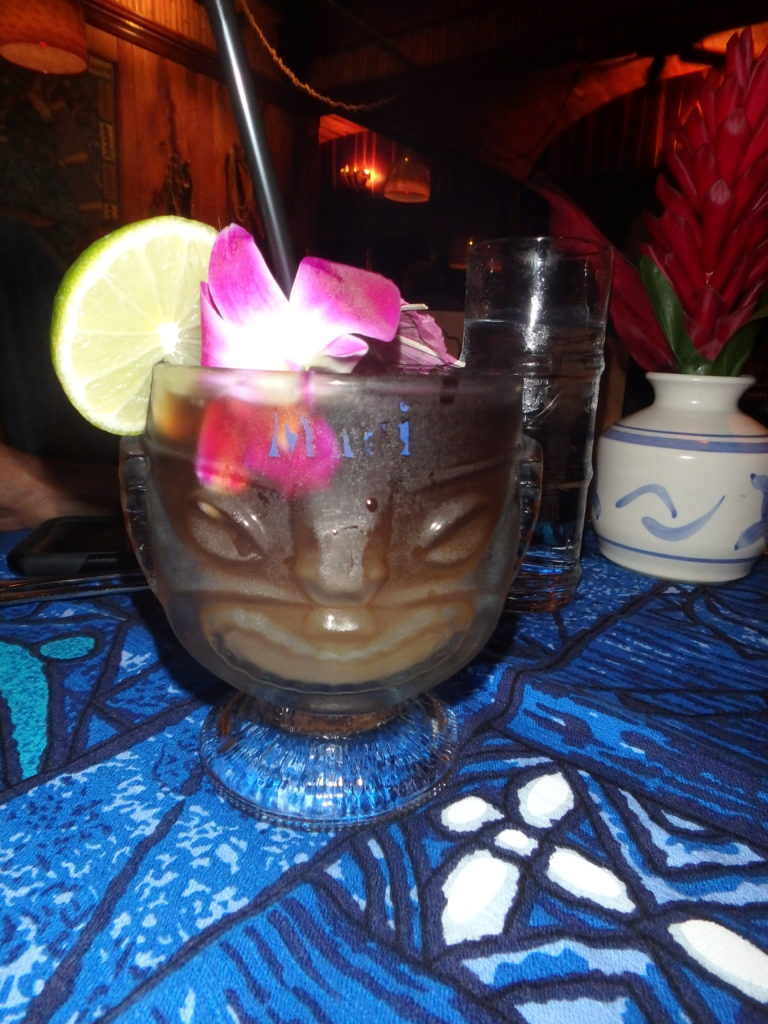 Thanks so much for reading, hopefully this post will inspire you to do something you're fear of AND reward yourself with some delicious meal!
Previous posts here, here, here and here.
Love,
Ev