Hi Everyone,
Following my last post here. My top bucket list was to be photographed with the infinity pool just like they feature them on the magazine! There's something about it. It's seems so surreal.
Mykonos is one of my favorite places on earth (besides Australia of course!). The blue seas, the food, the endless warm from the sun. Our adventure started with the ferry ride from Athens to Mykonos. We arrived in mid-may where it's prone to high winds and waves. I developed such a huge headache from the ferry ride. If you are prone to motion sickness – I would not recommend taking the ferry! We took the blue star ferry. The ferry itself was pretty comfy, but the waves totally gave me such a headache! I would also recommended buying a seat. It just makes the ride more enjoyable. You don't have it, but you'll end up fighting over a seat near the cafe.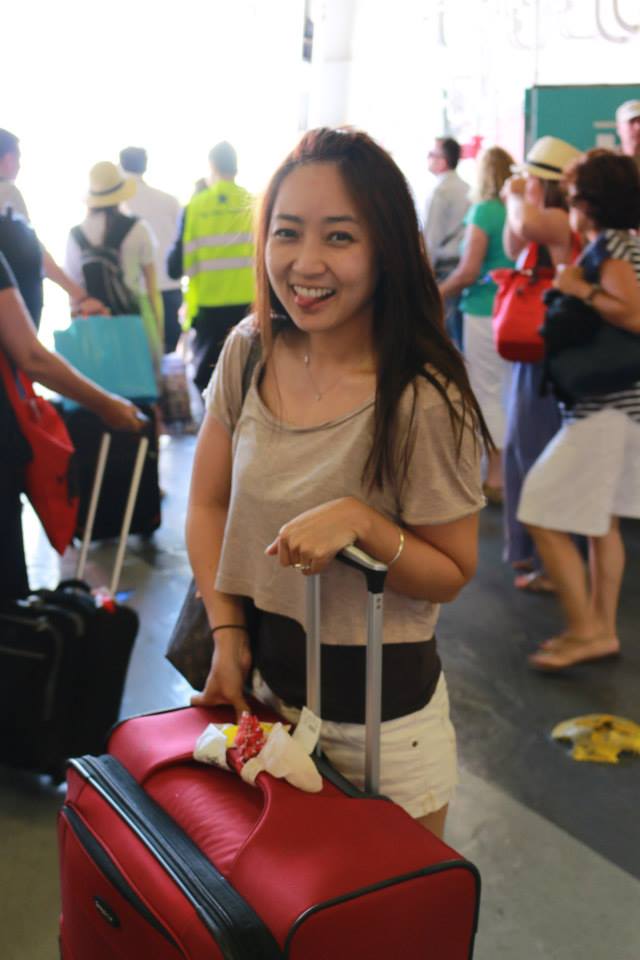 You do have to line up, so make you arrive early!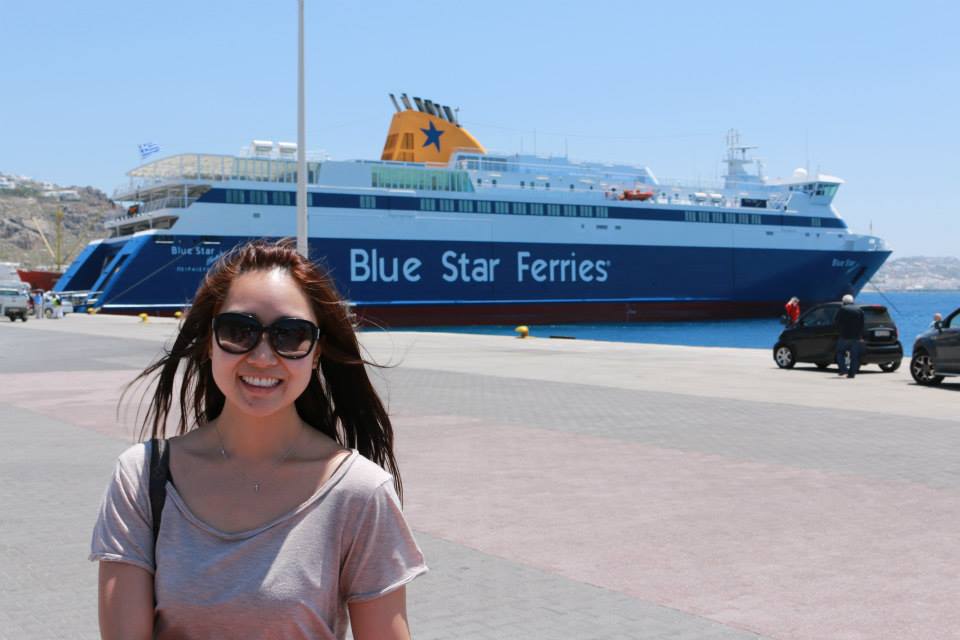 One thing I found really neat is that we bring our suitcase on the boat, we leave it with all the other suitcases (so make sure you remember where you left your own suitcase!) Once we arrive at the destination, we go back to the bottom floor and pick up our luggage and wait for the giant door to open. It was really fascinating being inside – I felt like I was in one of those zombie movies waiting to be released (picture of bottom right).
**warning** The following pictures will make you want to book the next flight to Greece and sip on a frappe.
We finally arrived at the hotel after a long bus ride. They kept getting us lost!! Tip, make sure you print everything out with a picture of the hotel. Some of these taxi-drivers have no idea where they are going. Although, it makes you think… Mykonos is NOT a huge island!
View from our room.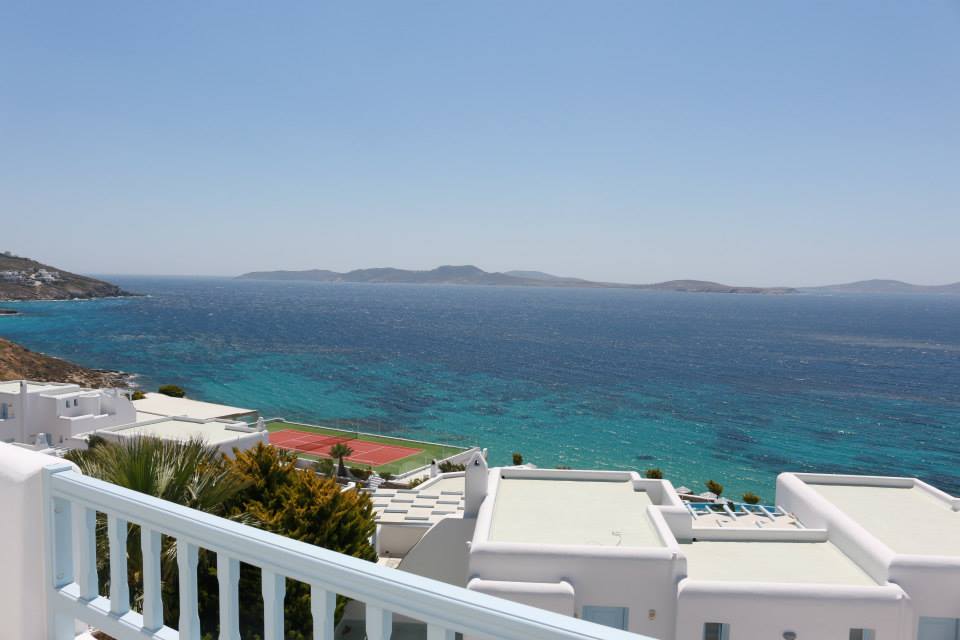 All ready to go!
After arrival, the first thing we did was eat! Boy were we starving!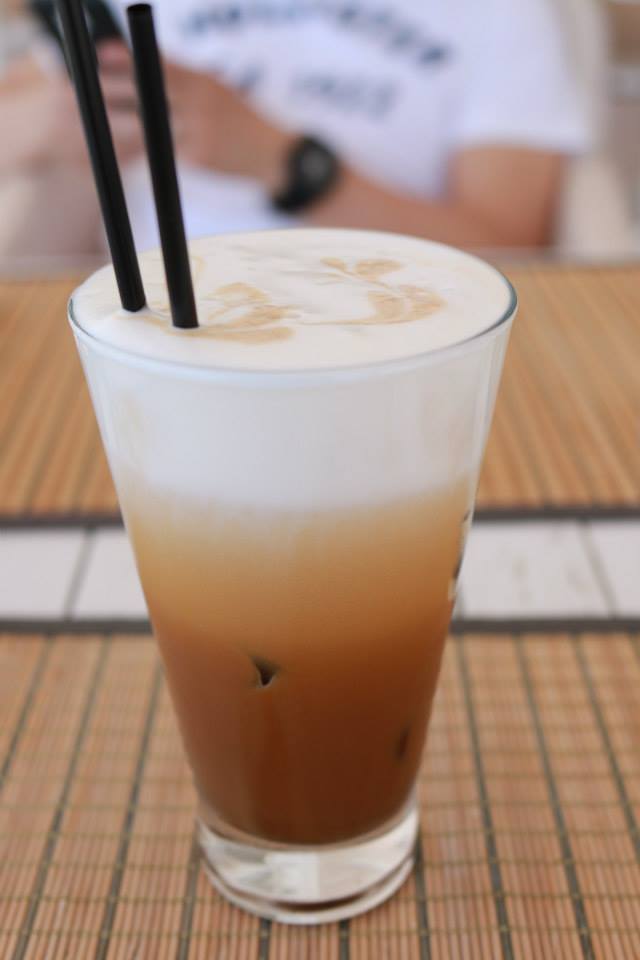 The view, we stayed at the 5 star hotel. The view, was to die for! I wish this is my bedroom view!! *droooolls* Although the hotel was gorgeous, if I was to visit Mykonos again, I'd definitely consider booking a villa on somewhere like rentalcloud.com. I saw some beautiful villas whilst on the island and I kinda regretted not booking to stay in one. Oh well! There's always next time!
It looks like it's from straight out of a postcard!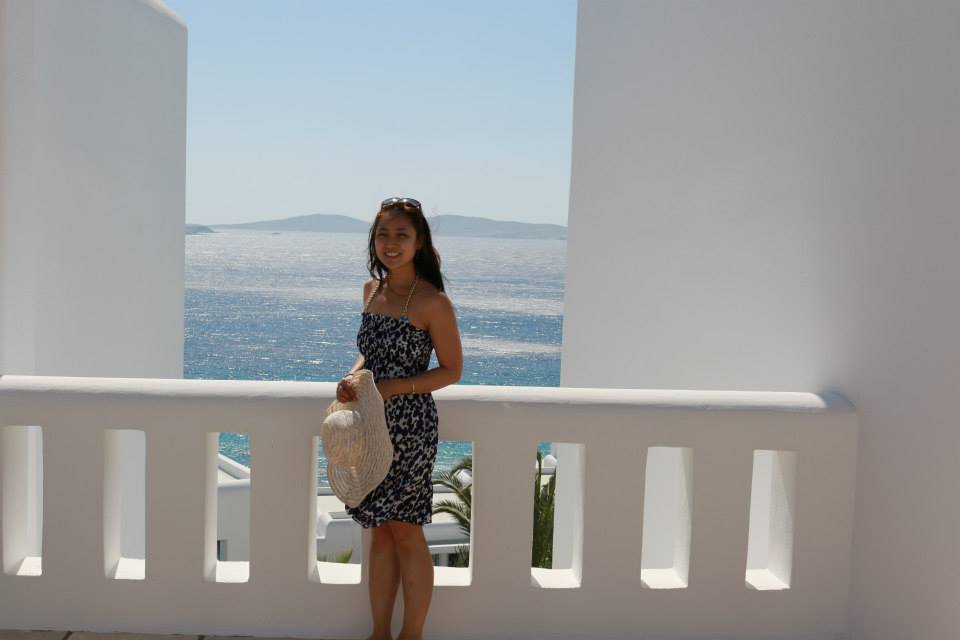 As you can see from the pictures, it's a very private hotel. There's not a lot of tourists and it's very peaceful. Perfect for a honeymoon destination that would provide you with all the privacy for making love. Lovemaking is indeed the most important part of a honeymoon. So, make sure you don't forget to bring along the most important stuff like lubes, essential oils, or even the female and male pheromones. You could choose anything that may help you have the best honeymoon experience.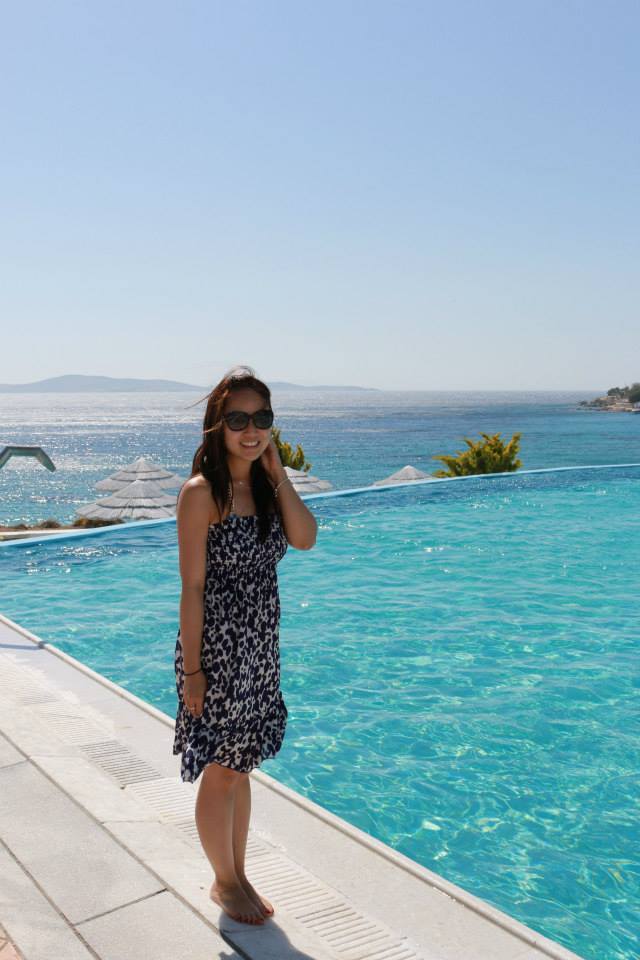 The only thing I didn't like about the hotel are the stairs! Our hotel is on the highest level… and yes we have to climb those everyday! Shhh.. I can be lazy on my honeymoon!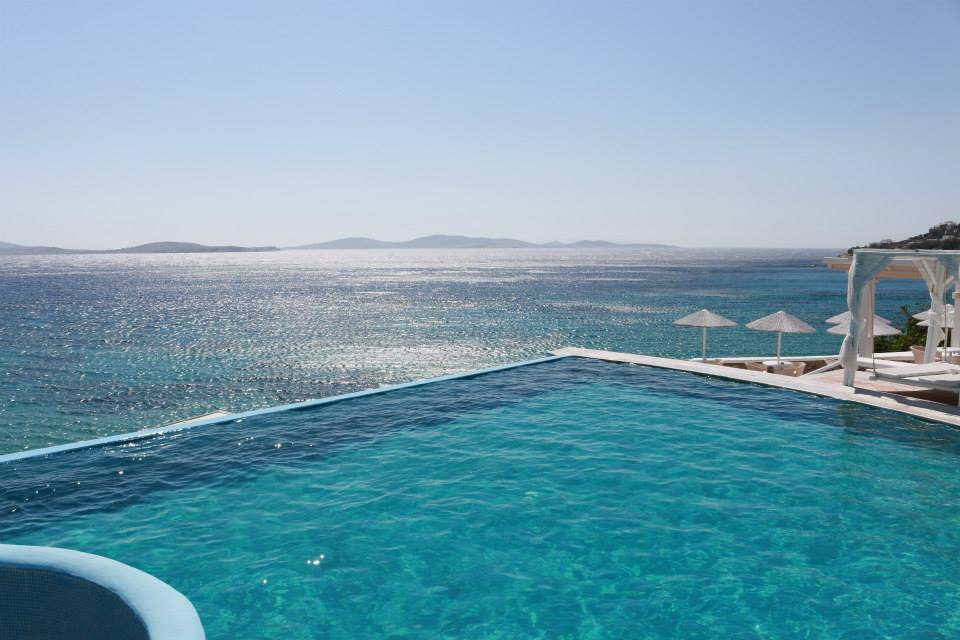 Yes they have a tennis court. But in this heat…. I can't imagine anyone playing!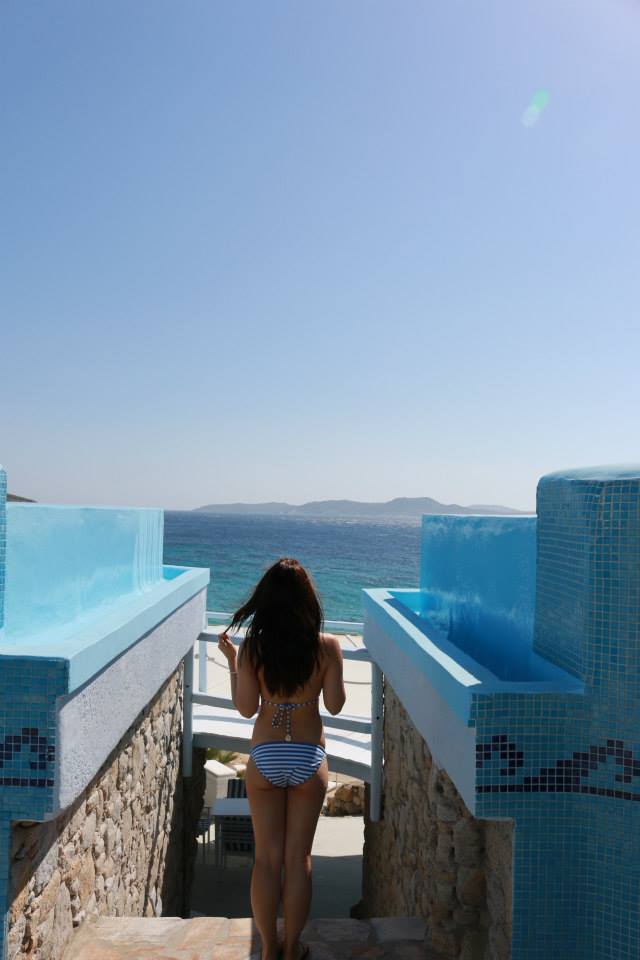 The infinity pool. Isn't this gorgeous?!!?!?
Sunbathing time! I pretty much have the pool all to myself! I must warn you… DO NOT EAT AT THE HOTEL. Sure, it's amazing, sure it's "easy". Our hotel was up on a hill, so it takes about 10 min taxi drive to get to the city. It's about $10 Euros for the ride. You could walk it but, seriously – in this heat, you don't want to do any of it. So we got lazy and said – what the heck! let's in at the hotel!
Bad idea. It was so insane expensive!!! 28 Euros for the salad. Yes 28 Euros. And the pasta? 18 Euros. The wine? 12 Euros The Dessert was the best part of the meal… 17 Euros. I got tricked into getting the salad, he waiter said something about he caught the fresh fish with his bare hands….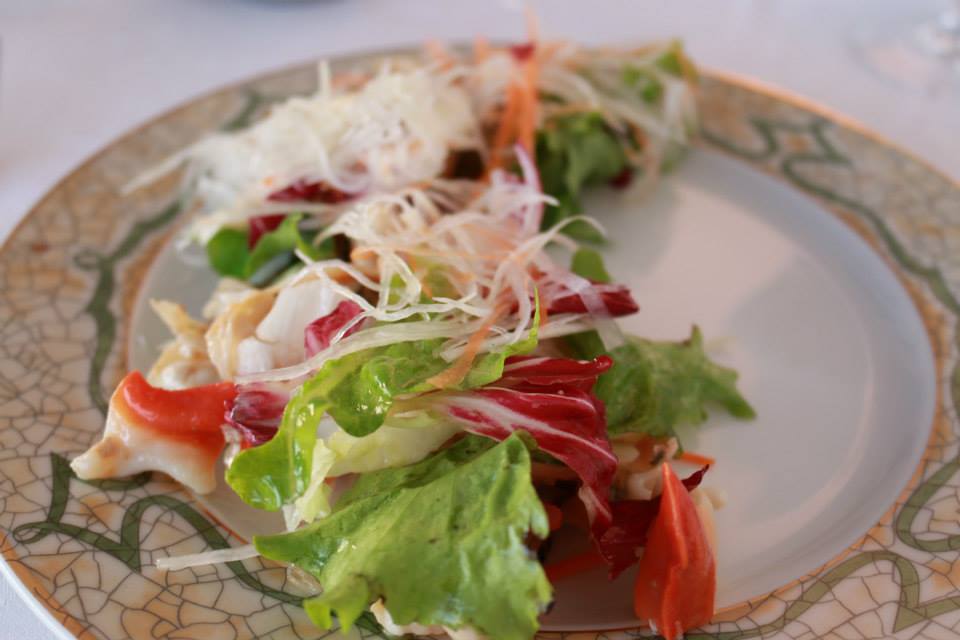 If I haven't convinced you already to visit Mykonos, here's our view of our hotel at night.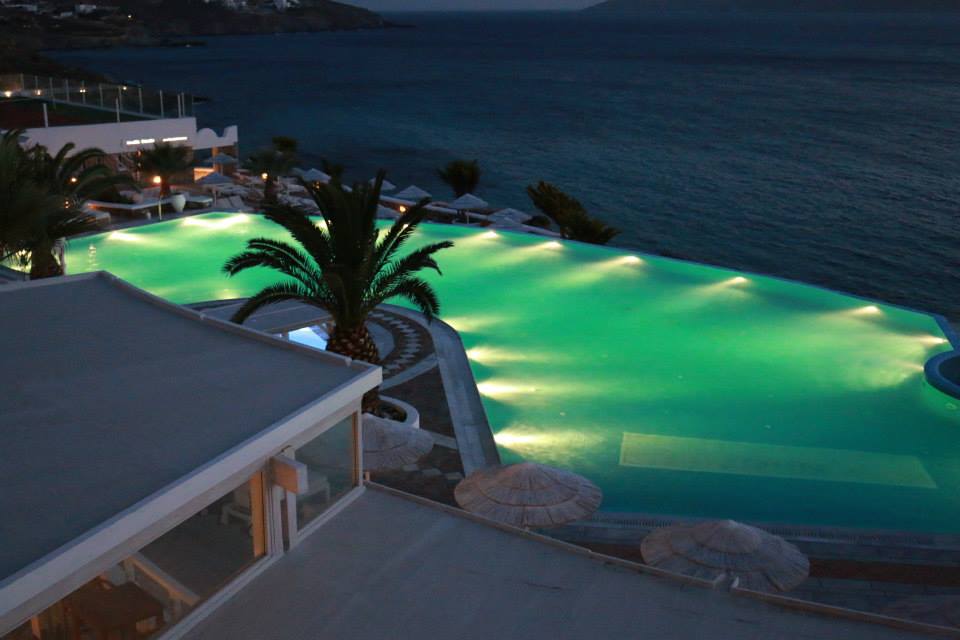 Time to head out to the city! But first, breakfast! I was OBSESSED with their greek yogurt. I must gained 10 pounds by eating so much damn yogurt! that pile of fruit is covering the yogurt at the bottom.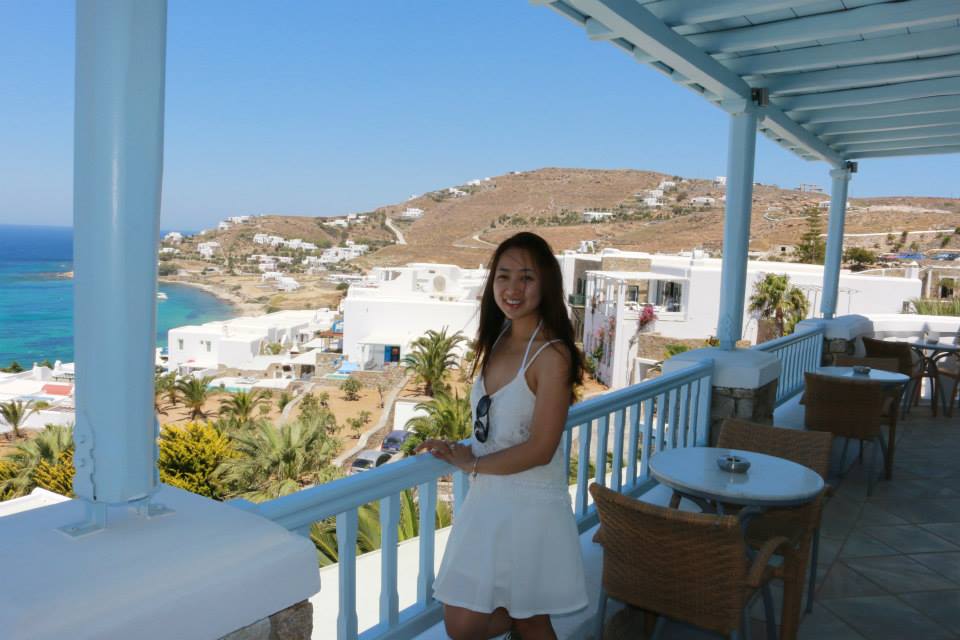 I twouldn't be a post, if I didn't tell you I went shopping and bought stuff right?! Bought myself Chanel earrings and LV Purse!
I also bought some bikinis! Mykonos was my shopping heaven!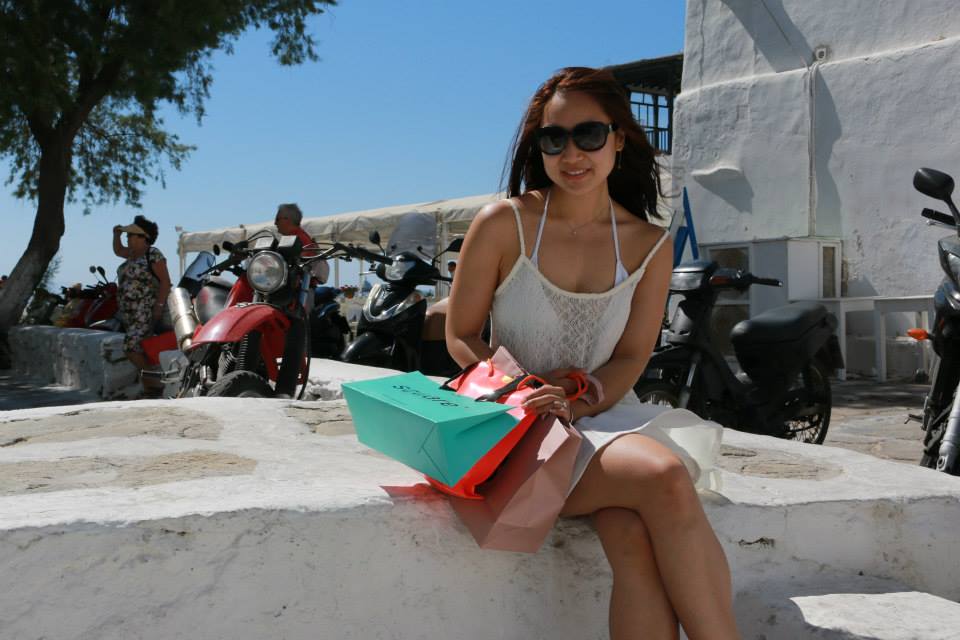 Next stop, Santorini!
And once that's done, we'll definitely be thinking about our next holiday destination. Don't get me wrong, I'm not wishing Santorini away, but these things need to be thought about in great deal. I've always loved the idea of visiting Turks and Caicos, and staying in a luxury rental villa, from somewhere like Exceptional Villas. They just look beautiful, and it's definitely somewhere completely different to Mykonos and Santorini, but that's why it's so fun. And staying in luxury whenever you can is also a bonus if you ask me. So, on to Santorini we go! But first, Gelato! hehehe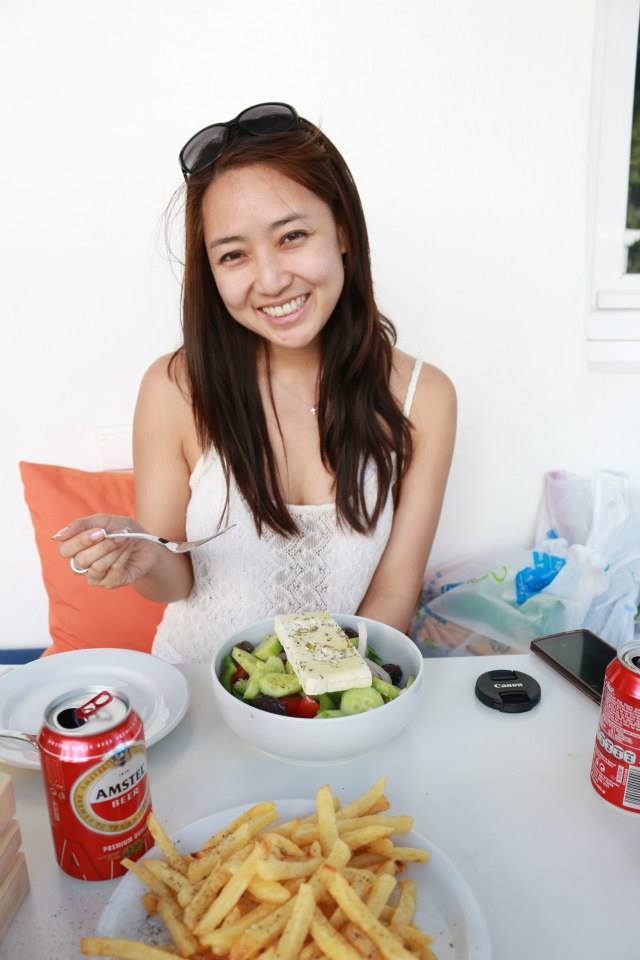 Thanks so much for reading!
Ev