Hi Everyone,
I've been meaning to write a post about my hair salon experience in Japan. Originally, I was suppose to do my hair in Hong Kong but being stupid all hair salon closes for a full 5 days during Chinese New Year. Since my hair was growing out I was desperately trying to find a salon that will do my hair! I didn't want to waste the day waiting getting my hair done. SO! I was "lucky" enough to find this place which is literally 5 min walk from my Hotel in Shibuya and they closes at 4am! I was like SCORE! I can go there at 10PM and get my hair done!
Unfortunately, I can't remember the salon for the life of me. But here's the street that was on, and it's on the 2nd floor. Chome, Kabukicho, Shinjuku, Tokyo. Basically it's near all the clubs, bars, whore house. This should had been my clue… anyway NO ONE SPEAKS A WORD ENGLISH. It's was very hard to communicate with them.
Before:
My hair was seriously growing out. I did a balayage hair style – you can read more about it here.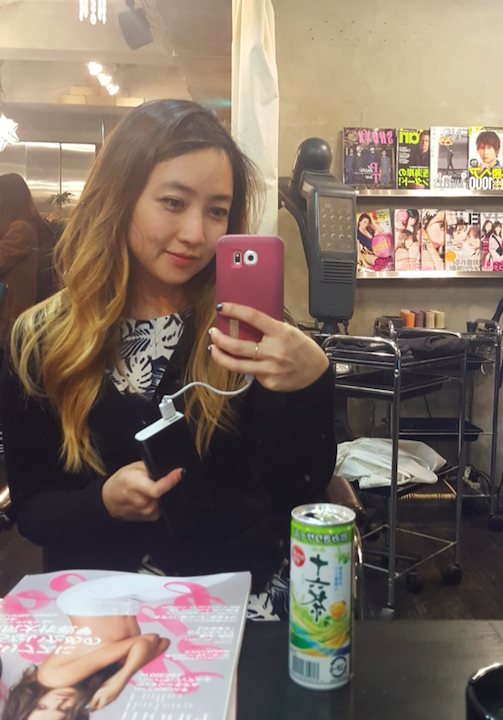 During the process: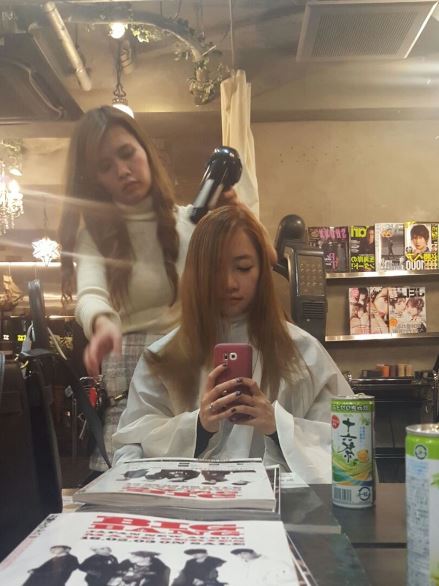 When I told the hairdresser that I wanted my hair like hers – her hair was MUCH DARKER. But now that I'm looking back at this picture…. it's actually pretty light.
Love: the heated seats AND blankets. Everything about Japan is heated, I love it!!! Even little cafes – they will have heated blankets for you just in case you get cold!
Hate: Everyone smoked. ALL the girls there were smoking. I felt like I was dying with second hand smoking. Even though I don't work in a salon, it's not hard to allow your customers feel worthy. at least for the couple of hours they are sitting in your chair. The idea of improving customer care and customer service should be something every business owner/staff should consider, as it can make all the difference to someone's experience.
I believe I walked into a hooker's glam me up before their night shift. All the Japanese girls have giant fake boobs and like 5 inches of heels. It was insane. Oh and some are men. Yes. Men.
Here's the after: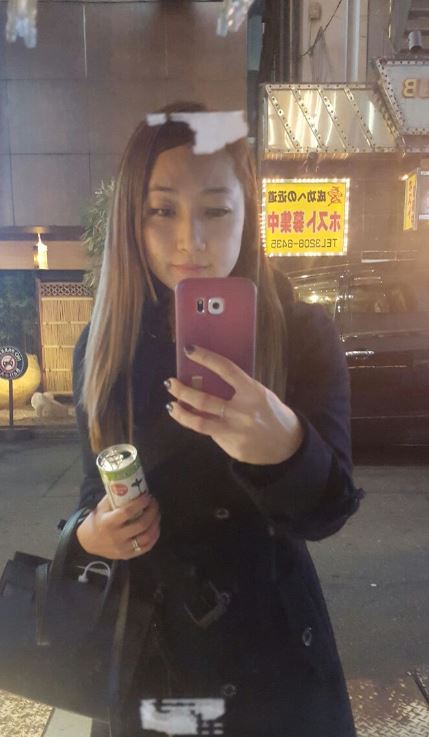 NAIL – TIK
I actually stumbled upon this cute little shop. I had done some shellac press on nails before leaving on the trip. But now my nails were growing out. My husband and I were just walking around Kyoto trying to find a nail salon – which I found VERY hard to find!! Maybe I just couldn't read their language so it made it extra difficult for me to find any nail salon.
This place was closing (7pm) and the lady was SO SO SO nice to let me in and be her last client. She didn't have the tools to take off the shellac (guess it's not popular in Japan) she then manually removed the shellac which took much longer – She was so kind to stay and did my nails! She also spoke English!! Which was a pleasant surprise.
I just did a very natural colour simple nail colour. I failed to take a photo of the result! They don't have a website but here's a link where you can find the exact location.
Nijo Castle in Kyoto
Nij? Castle is a flatland castle in Kyoto, Japan. The castle consists of two concentric rings of fortifications, the Ninomaru Palace, the ruins of the Honmaru Palace, various support buildings and several gardens.
Price: 540 yen
Love: The landscape, everything was very organized – you get to really experience the Japanese culture
Hate: Nothing! This is a must visit if you are in Kyoto!
This is the view from the outside, you are allow to walk in and explore! No outdoor shoes allow – they will however, provide you slippers! You aren't allowed to take photos – so my apologies! No photo of how it looks like inside – guess you'll just have to book your next flight here and find out!
This place is just so beautiful, and make sure you wear running shoes! There's a lot of walking!!
Osaka Castle
Osaka Castle is a Japanese castle in Ch??-ku, Osaka, Japan. The castle is one of Japan's most famous landmarks and it played a major role in the unification of Japan during the sixteenth century of the Azuchi-Momoyama period.
It was freaken COLD that day. Note to self: do not travel in Japan during winter months. It might have been a little better to take the japan tours during the summer. I was so cold I ended up buying a pea coat there. Yes the below picture shows my new Blue Label peacoat.
How it would look like in May.
Since I went in February….. this is how it looks like when it was – 2 degrees and hailing in my face
I was pretty grumpy that day, so I actually didn't make it up to the hill. I really just wanted to go home and be warm. I was having one of those days…. do you ever get that when you are on vacation? This was at the tail end of our trip so I was getting pretty exhausted.
One good thing about coming when it's off season is that there's not a lot of people! But I can just imagine how busy this place gets when it's cherry blossom month!
Thanks so much for reading!