Hello Everyone,
How was everyone's weekend? I had so much fun and got to wear my sleeveless dress this weekend (will do a post about that later this week!) I wanted to continue to my post about my Athens honeymoon trip, hopefully this will make you want to travel to Greece too! Last post found here. 
The one thing I really miss is their Frappe! Oh gosh, they are so delicious, esp when it's 40 degrees outside. Those Frappes really hit the spot. They are usually 3.50 euros, but worth every penny.  Trust meee! Yes, below is my unamused face – I was extremely exhausted by this point!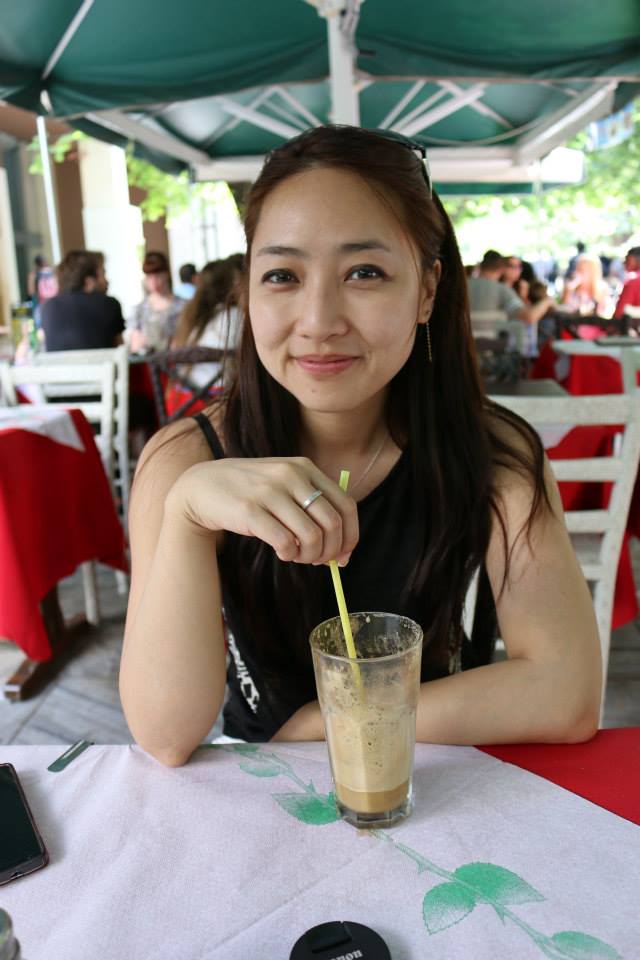 Make sure you hit around the city! The city is a very famous historic triangle (Plaka, Thission, Psyri). It's filled with reveal old mansions, luxurious department stores and small intimate shops, fancy restaurants and traditional taverns. It's truly beautiful.
Below is a little gem we found while walking up a hill. Surprisingly, there's not a lot of people eating there. Many of these little restaurants will charge you extra for a "viewing" view. If you are willing to pay for the view, I would highly recommend some of these places. But honestly, I was too cheap to pay for the "view". So I stuck to a strip with all the other restaurants!
Now this is more like it! Cheap and good food!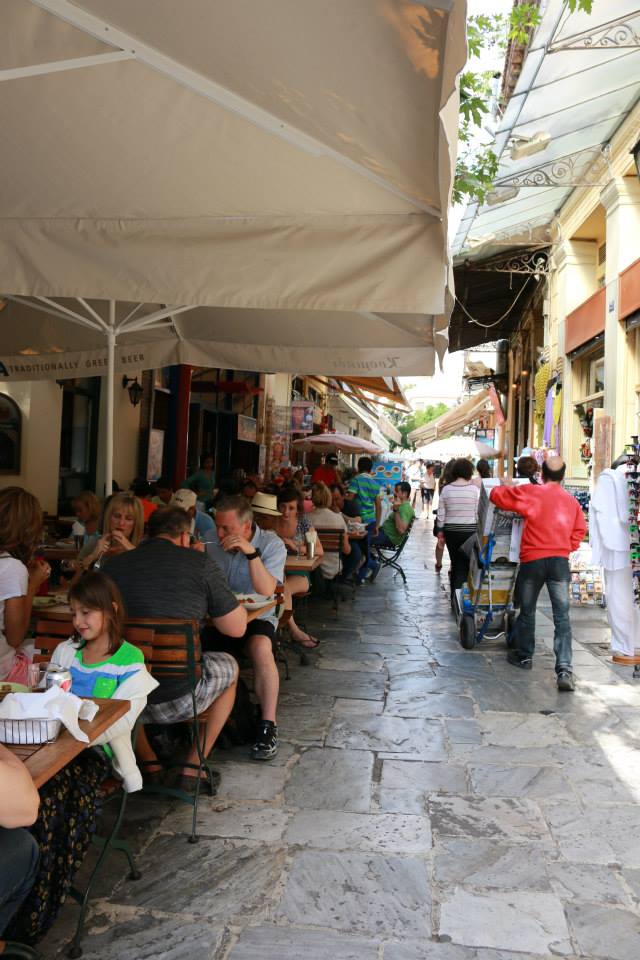 Time to enjoy some of their famous beer. I'm normally not a beer person, but wow did I demolished that beer.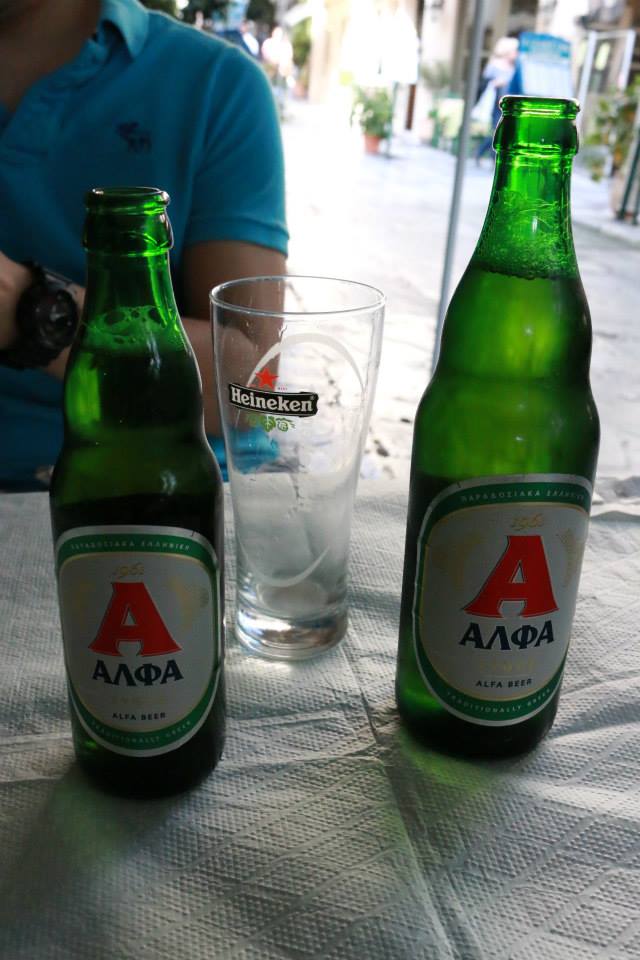 After food, we decided to shop around plaka!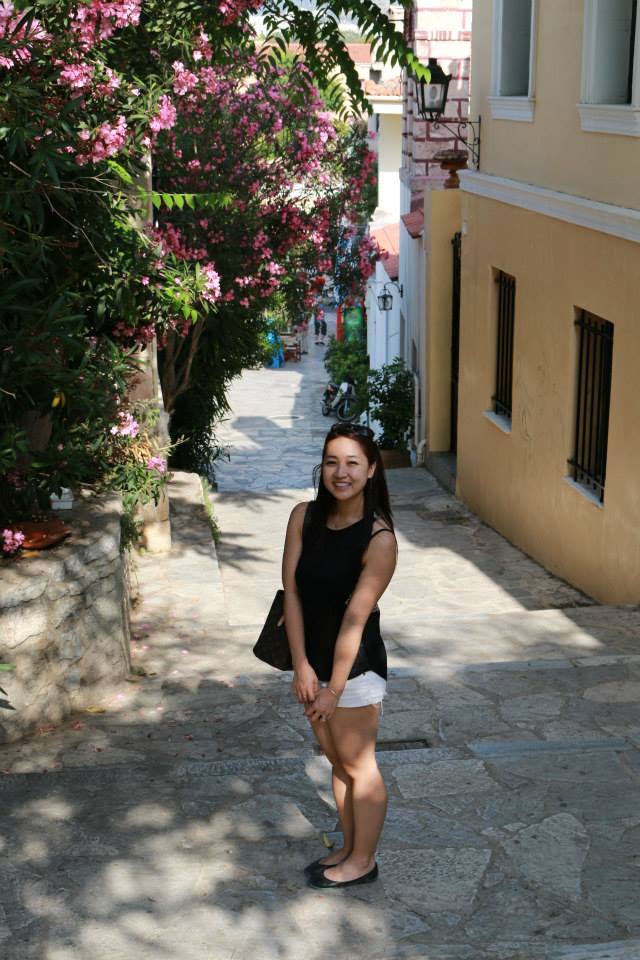 You will also noticed that many of the restaurants are on top of a hill. Lots of stairs to climb!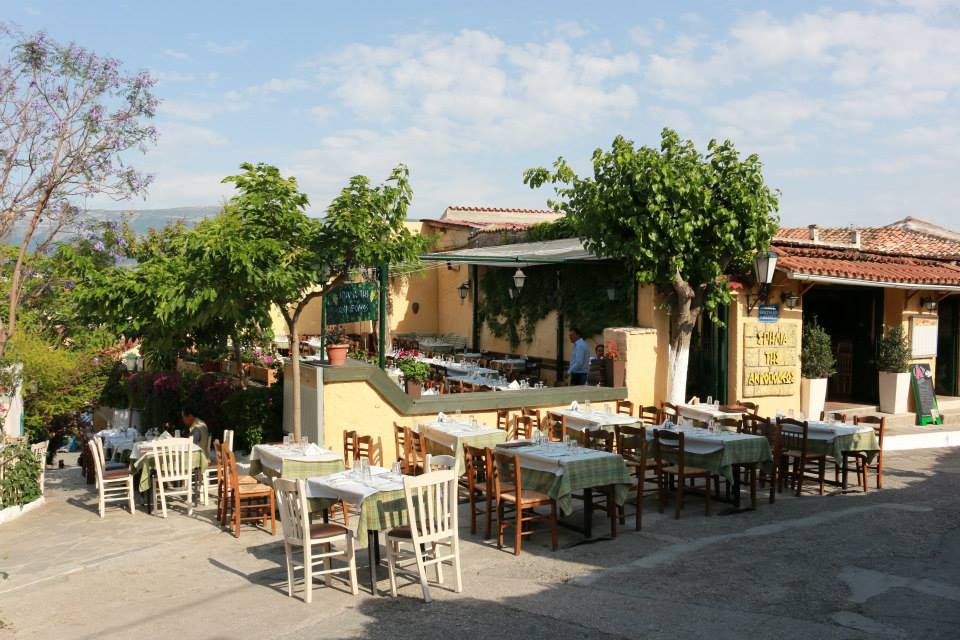 Our next stop, Acropolis Museum. Price (14 Euros) We decided to get a tourist day pass…. and I wish we didn't…. as much as I LOVE to learn the history of the Museum… it just wasn't for us. It was long, and I was so tired from standing. Yes, we did the "I'm going to bail" and went to sit and have a coffee instead! #noshame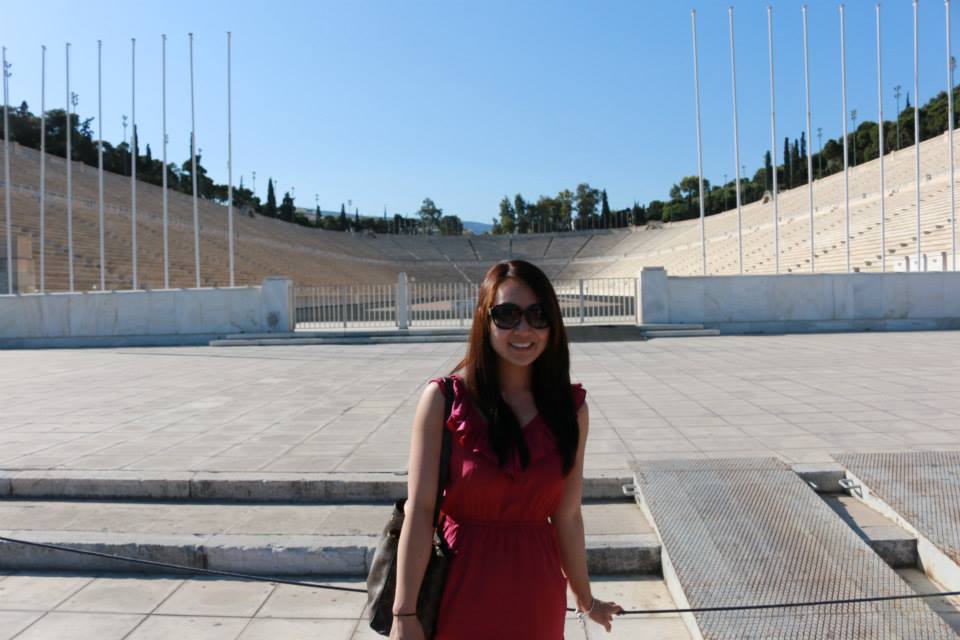 About an hour of standing and listening the the tour guide (she was fantastic by the way) we were just getting impatient…. and was dying for coffee! We left the group and found an outside patio int he Museum! Gorgeous!
The wind was a bit strong though…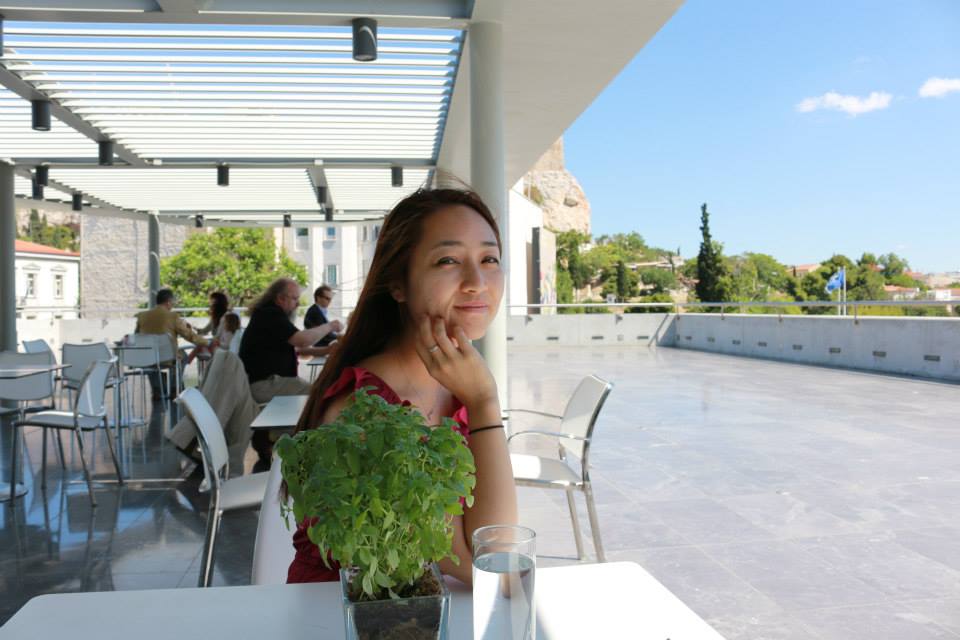 Ok, back to rejoining the group! Here is a picture of me standing on top of an ancient city. How neat is that? They are protected, but still allow visitors to view.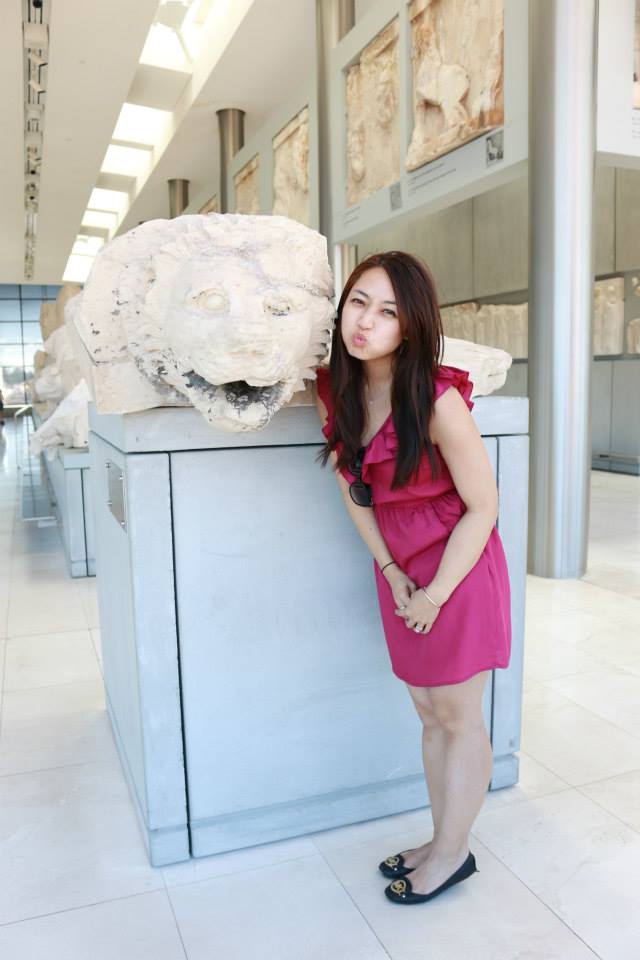 There were many sculptures inside the museum. We ended up spending almost 4 hours in there.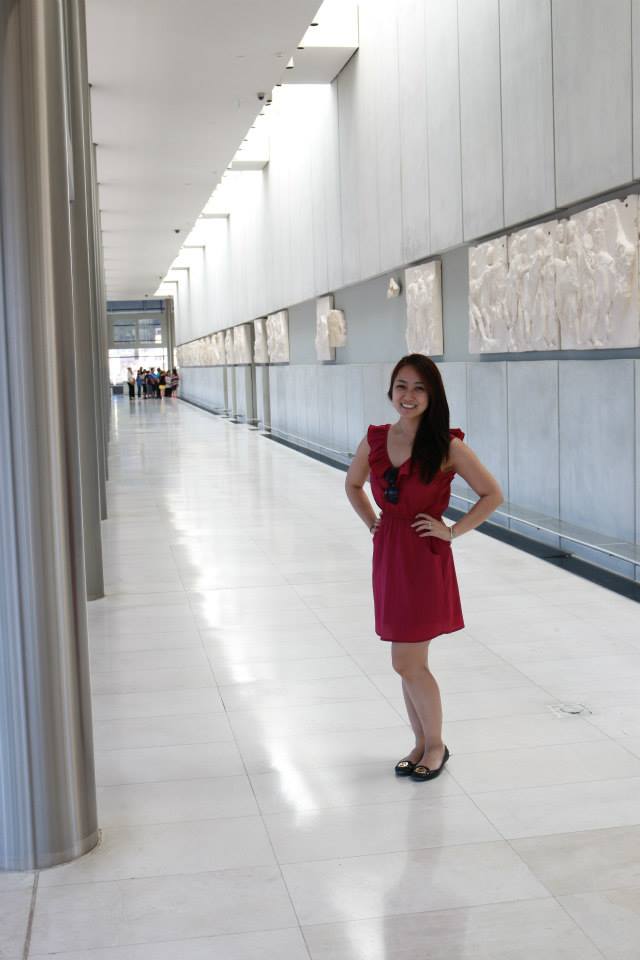 What an amazing view of the Acropolis!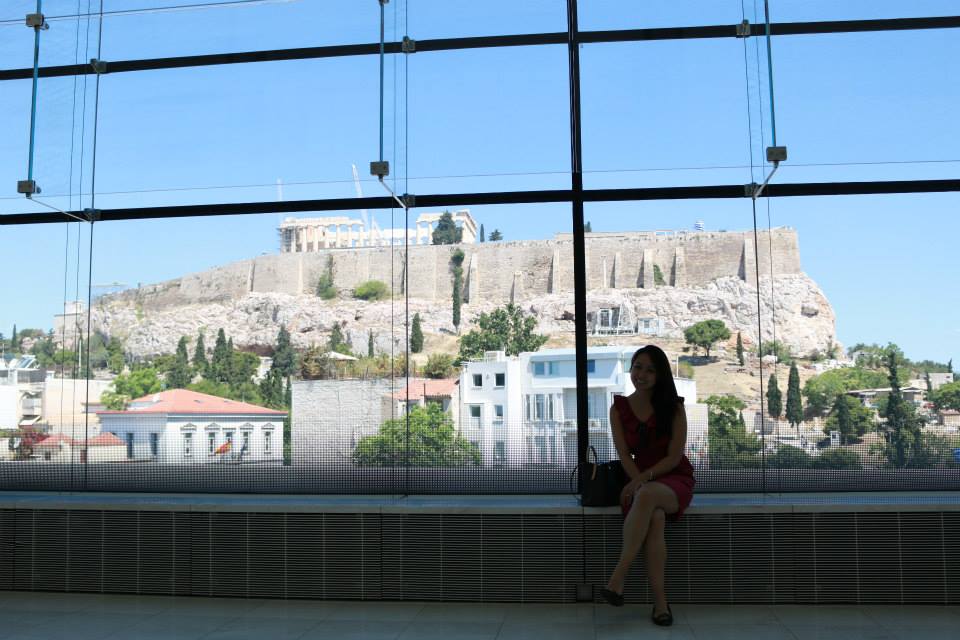 Now, back to shopping – what I do best. Unfortunately, the economy is really bad for Greece. Many stores are closed down due to bankruptcy, so you will noticed there are many empty stores.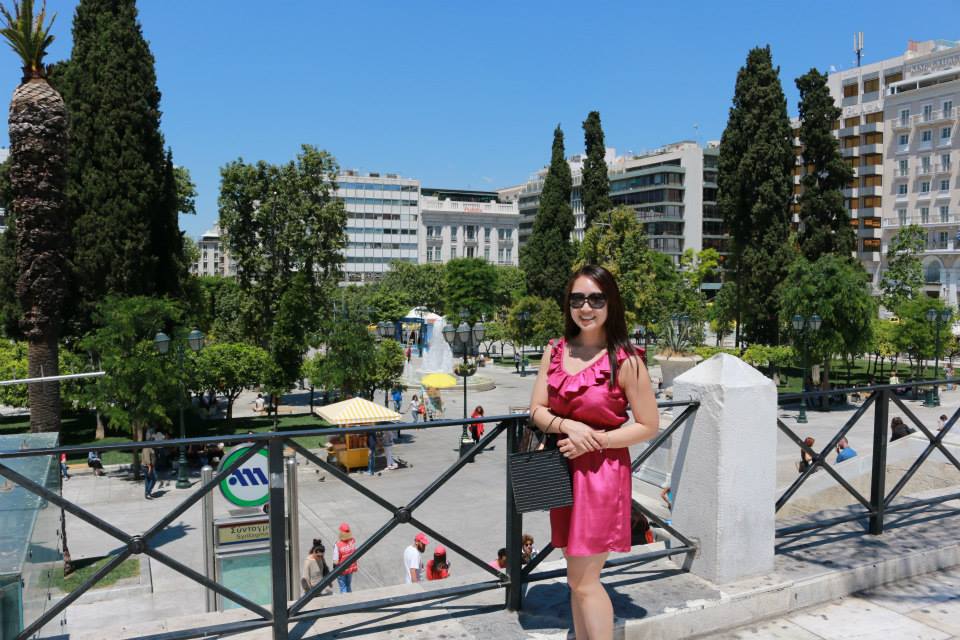 Ermou Street, it's easy to find and it's nestled in the heart of of Athens. This is one of the most famous shopping street. Especially if you are looking for shoes! There are many different shoes stores here that you can choose from! If you are looking for more a luxury shopping like my beloved. Louis Vuitton… you can find all the luxury shopping on Voukourestiou street.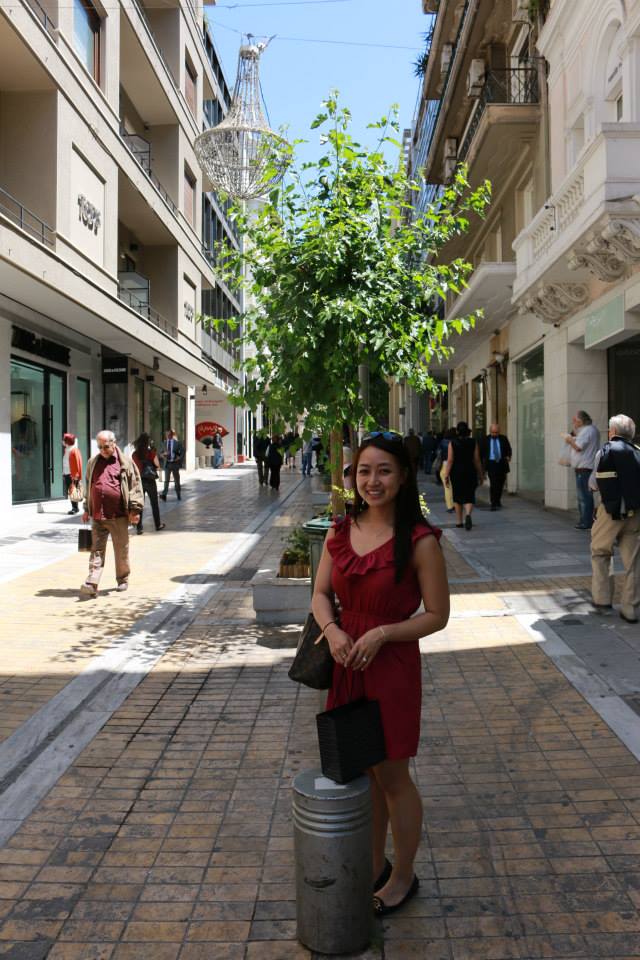 Shopping is exhausting in this heat, so time for a break and yes more coffee!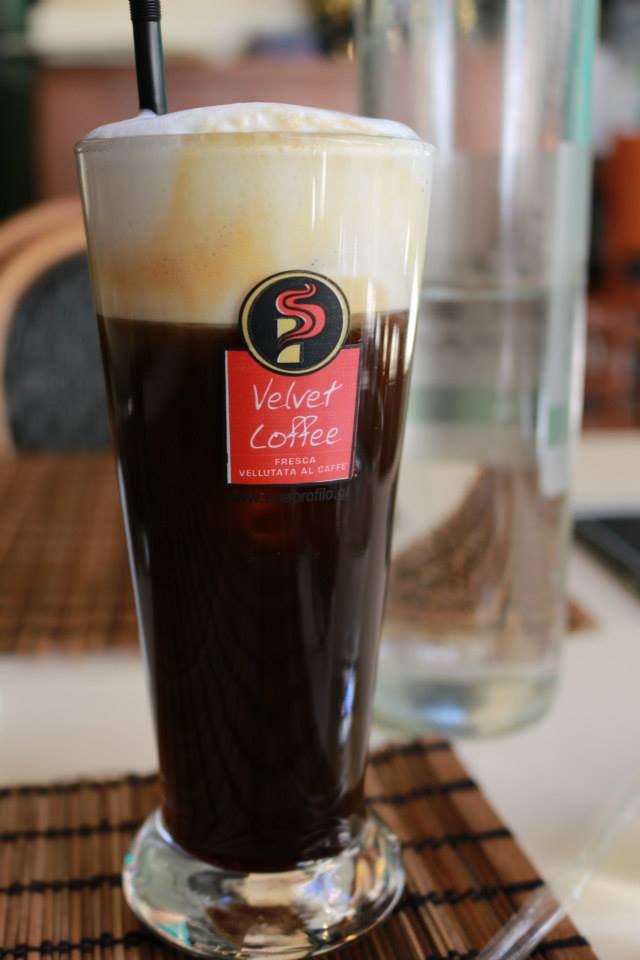 Quinoa Tuna Salad.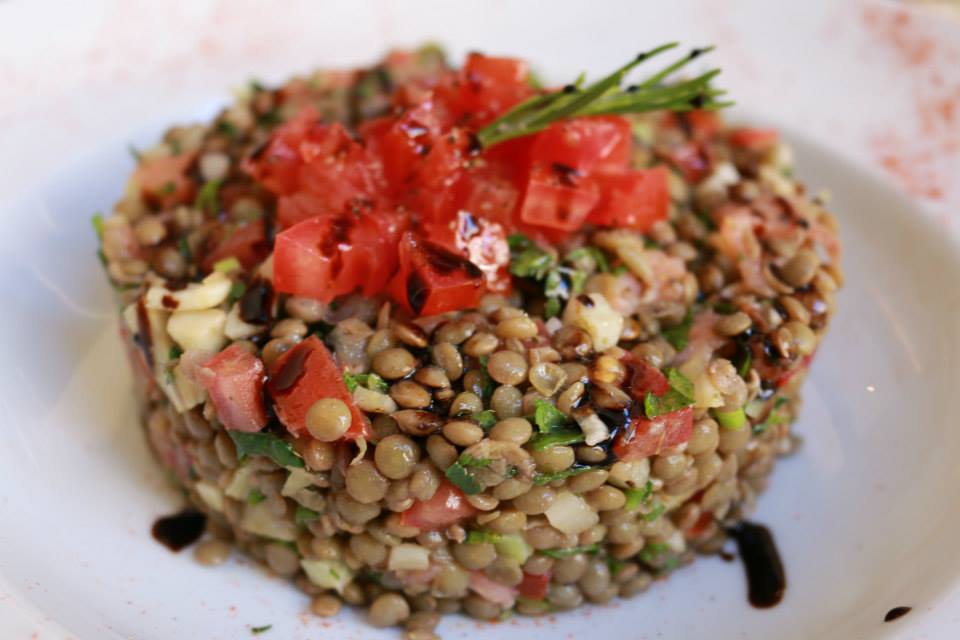 I'm devouring my salad. It's amazing!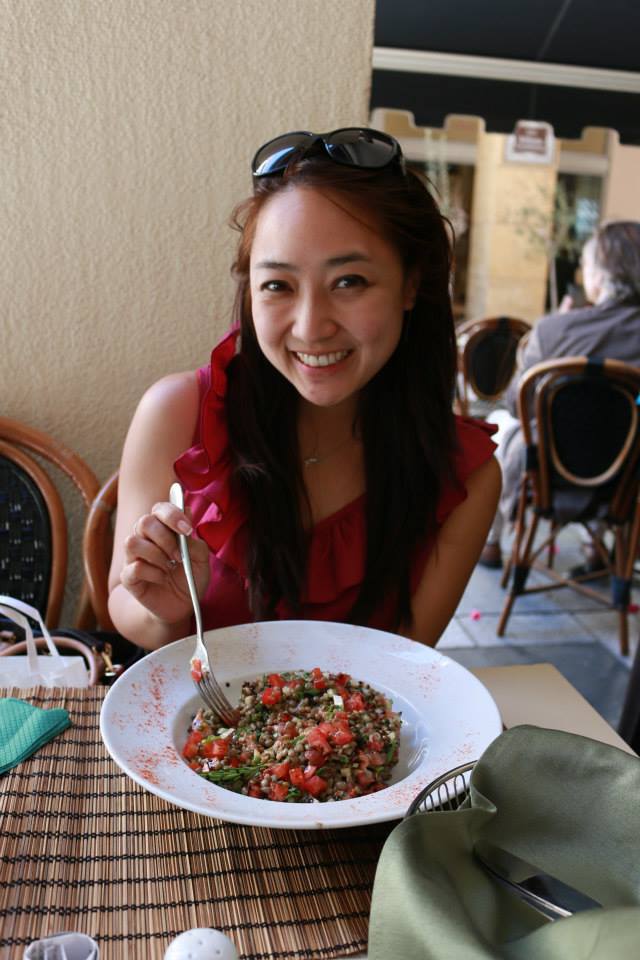 Yes you guessed it, more shopping. This our last stop before heading back to the hotel. This is very popular among teenagers, young adults where they hang out and shop a little more. They have little coffee shops, food for everyone to relax. For me, it was a bit too crowded for me, probably because at this point, I was so tired from walking! We didn't stay long, but if you like crowd, this is the perfect atmosphere for you.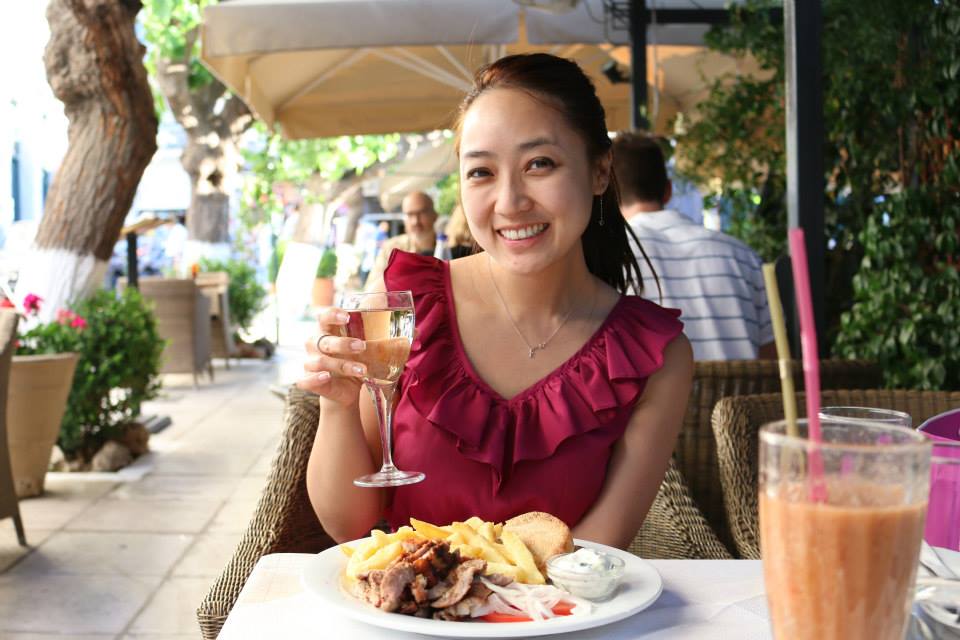 Hope you guys enjoy this post! Make sure you follow for my next post in Mykonos!
Thanks so much for reading,
Ev