Hi Everyone,
Hands down, best feast and show ever! There are many shows in Maui, but I decided to go to this one. Feast at Lele. Lele is the ancient name for Lahaina, and this is the beach where the royal family of Maui would feast and entertain. Summon your spirit of adventure as they take you on a musical and culinary journey to Hawai`i, Aotearoa, Tahiti and Samoa.
I ordered my tickets from Boss Frog – it was roughly $100 per person. When you first arrive, you are given a fresh orchid necklace. It smells soooo good!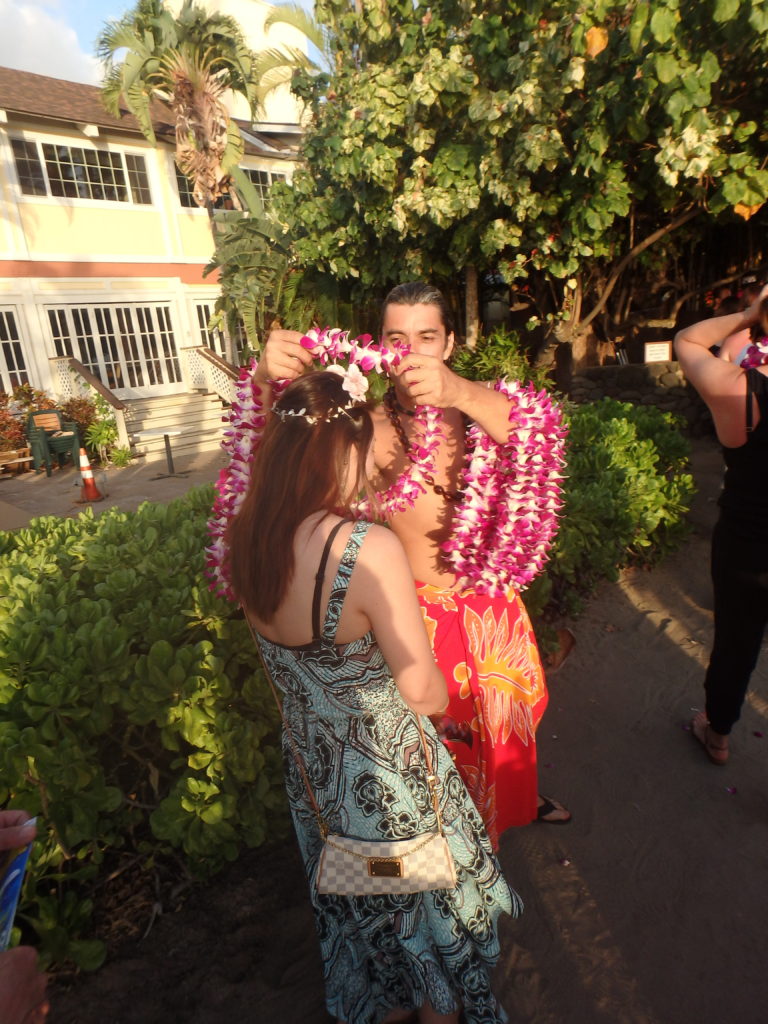 They also greet you with a beverage. Alcoholic or alcoholic. You get this fantastic sunset view when you arrive. You have the option to get a professional photographer to take your picture. But we decided not to, since I have a pretty good camera myself. Plus it's free!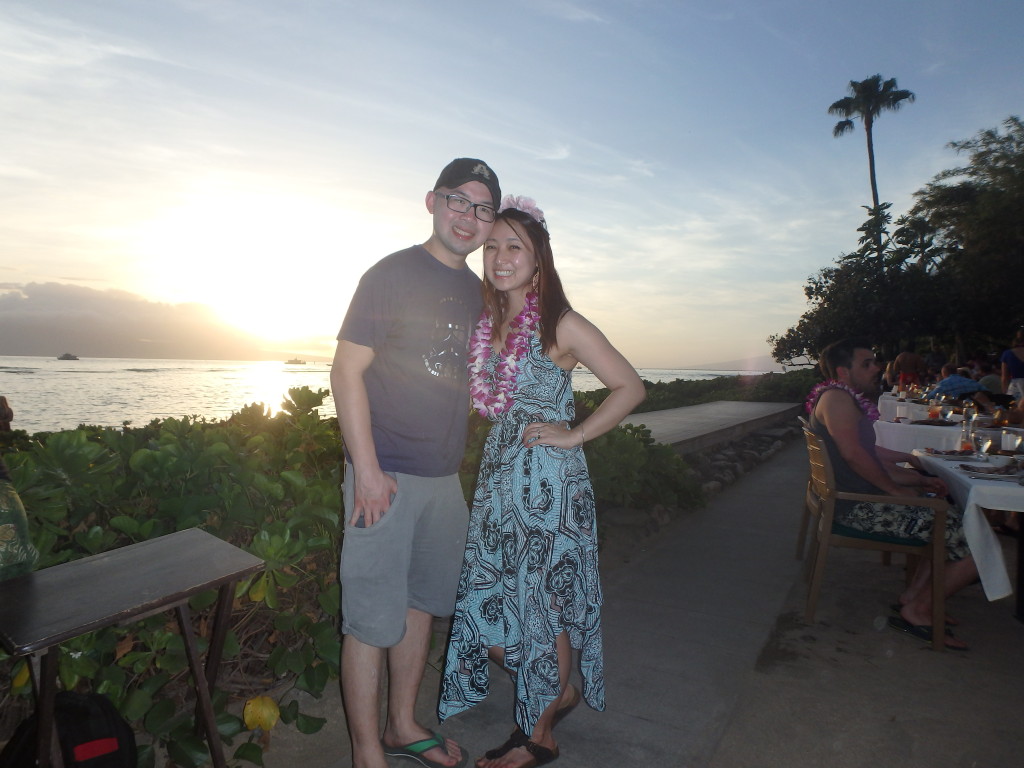 The sun sets around 6:30PM – so make sure you arrive early and get a good the sunset pictures! They have arranged seating so you don't have to worry about fighting for a good spot.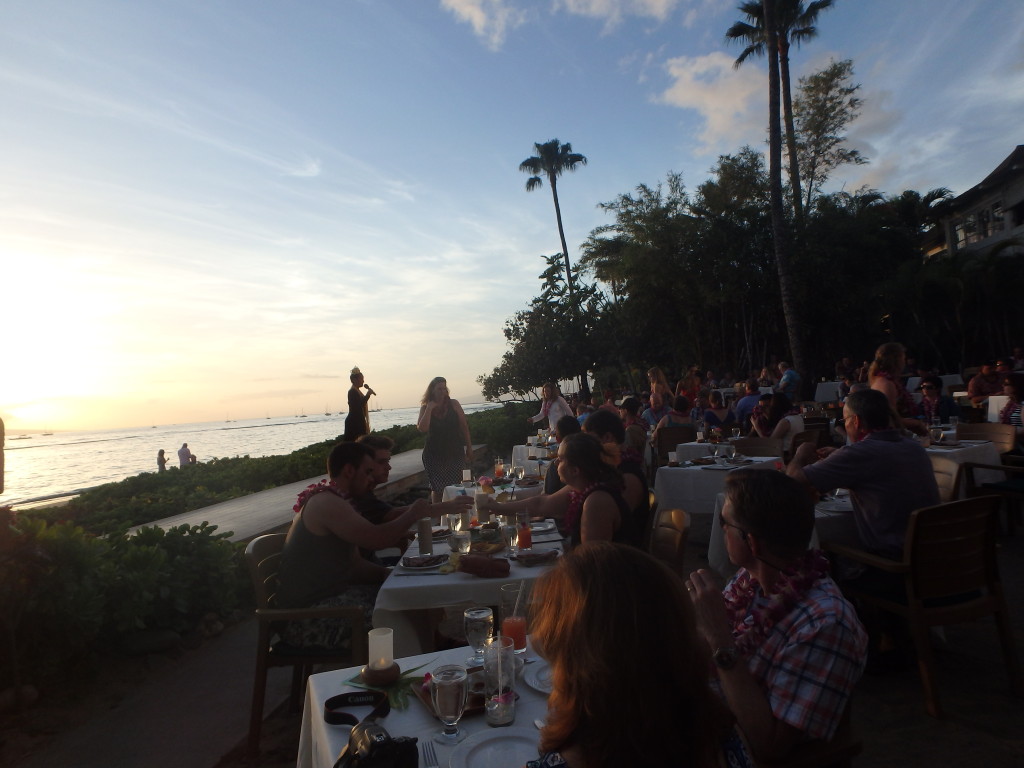 There's a lot of people but it doesn't feel crowded at all.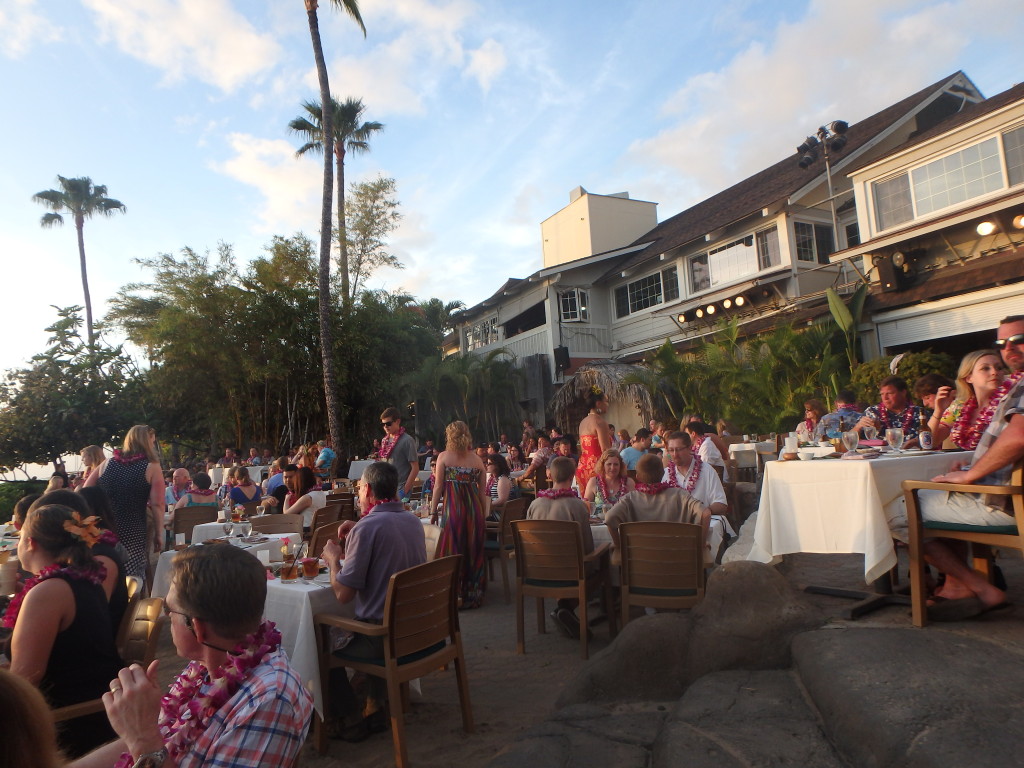 Here's a peak from the menu! All you can eat and drink!! I was super full! I wish I could had eat more! The portions are VERY generous!!! The drinks were amazing too. They don't water down the drinks!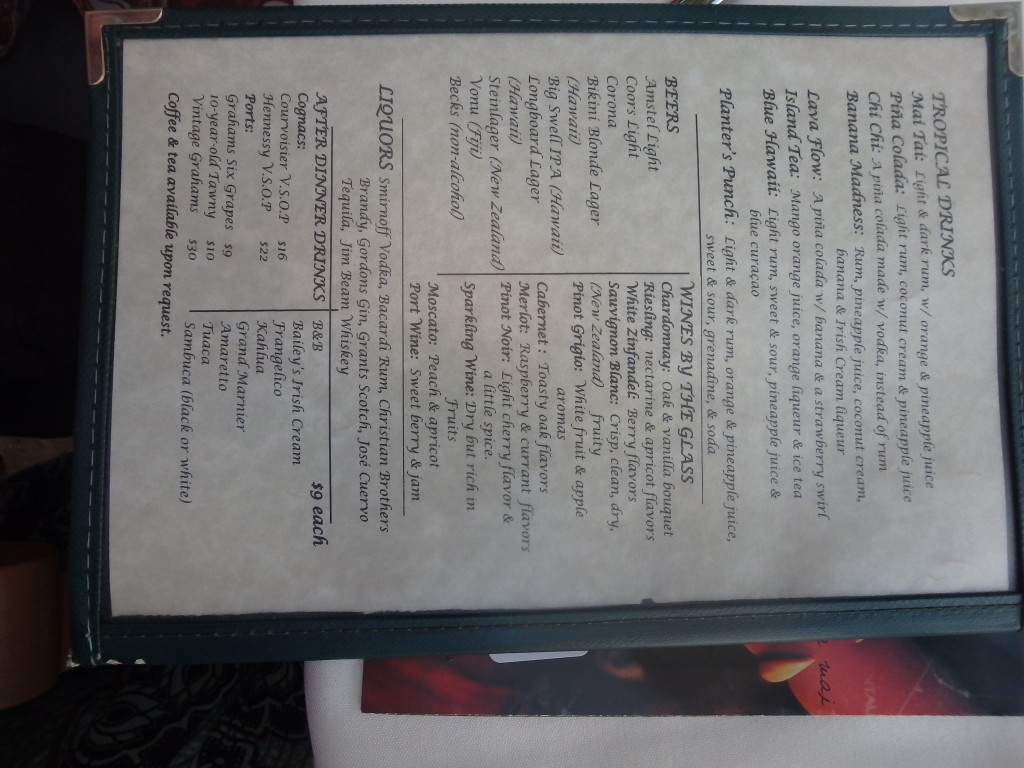 It does get quiet dark after the sun sets,  I was using my phone to see the food! It was so delicious, I wish I could had see what I was eating!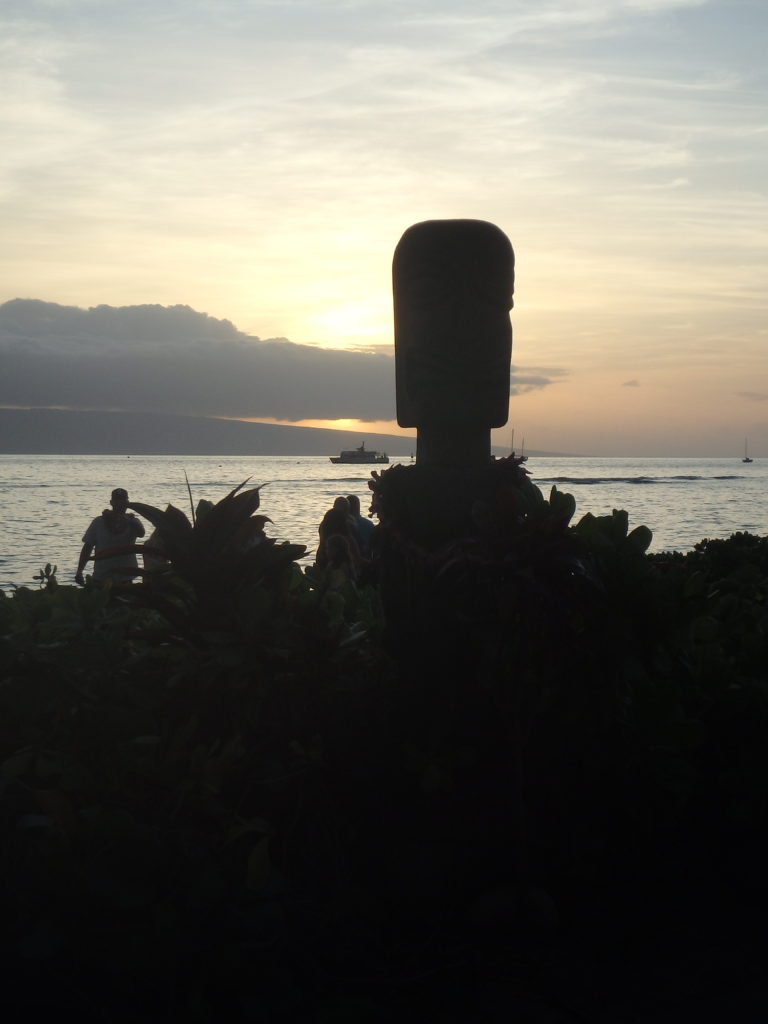 Here's the first course before the sun sets!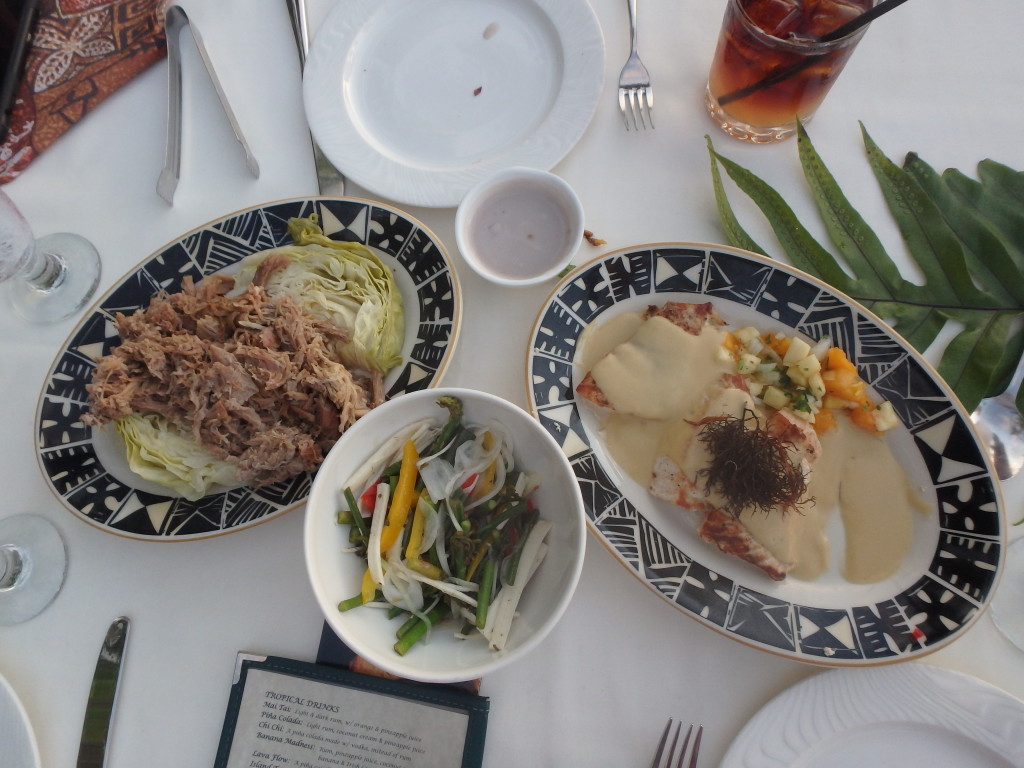 Then the show starts!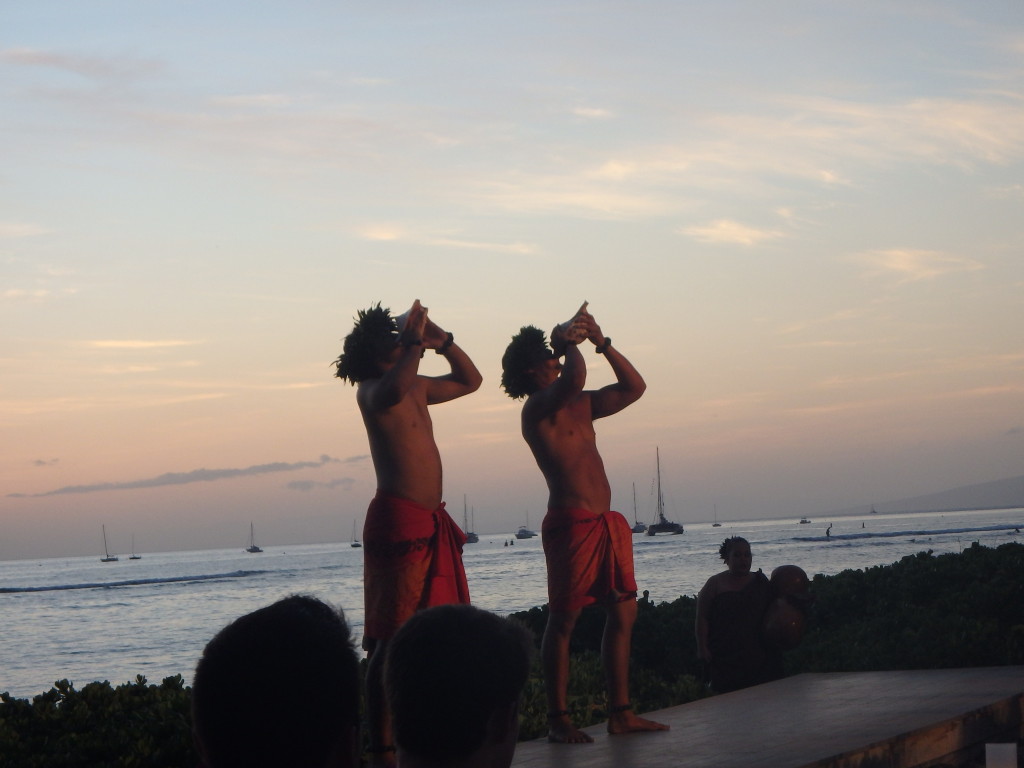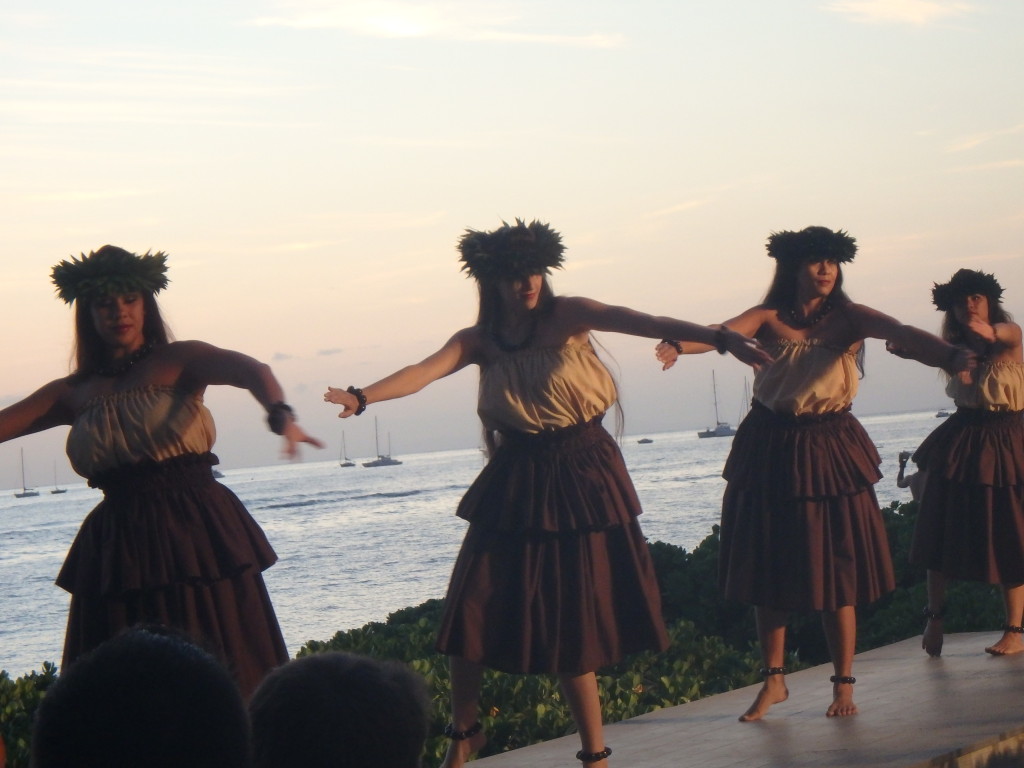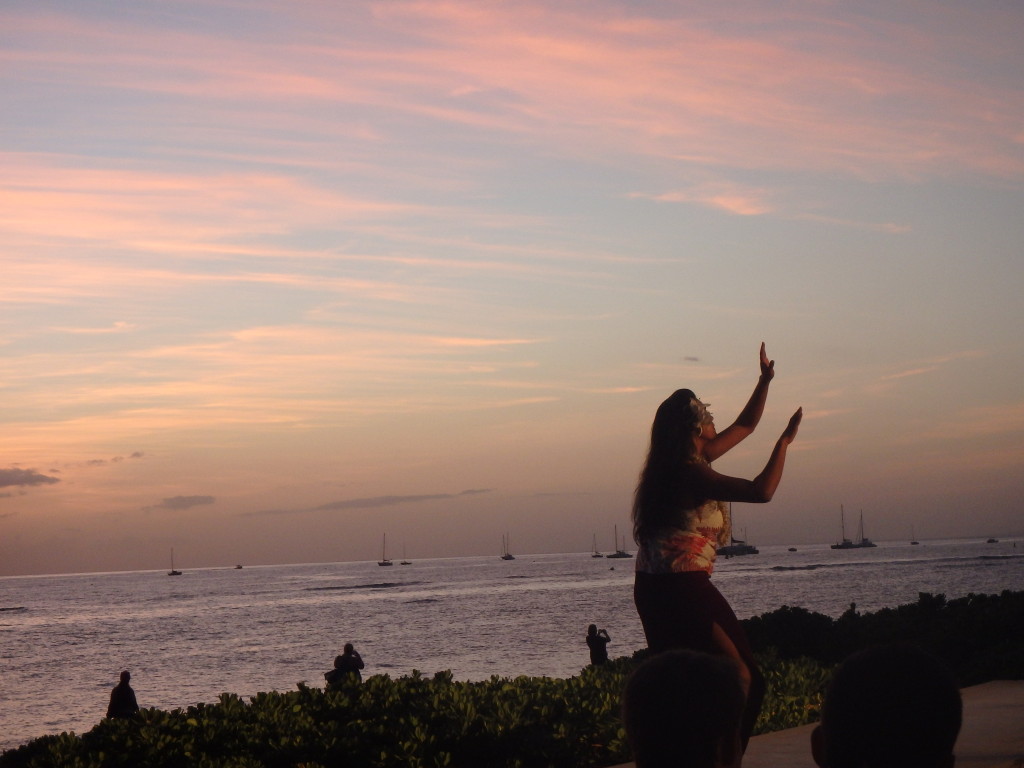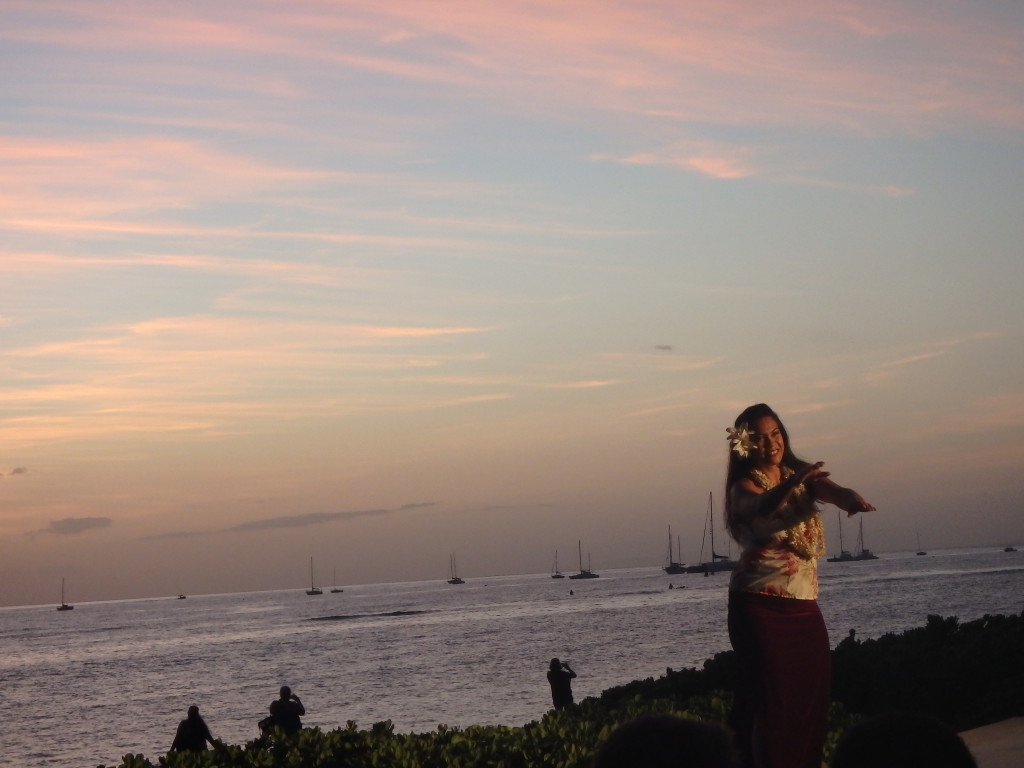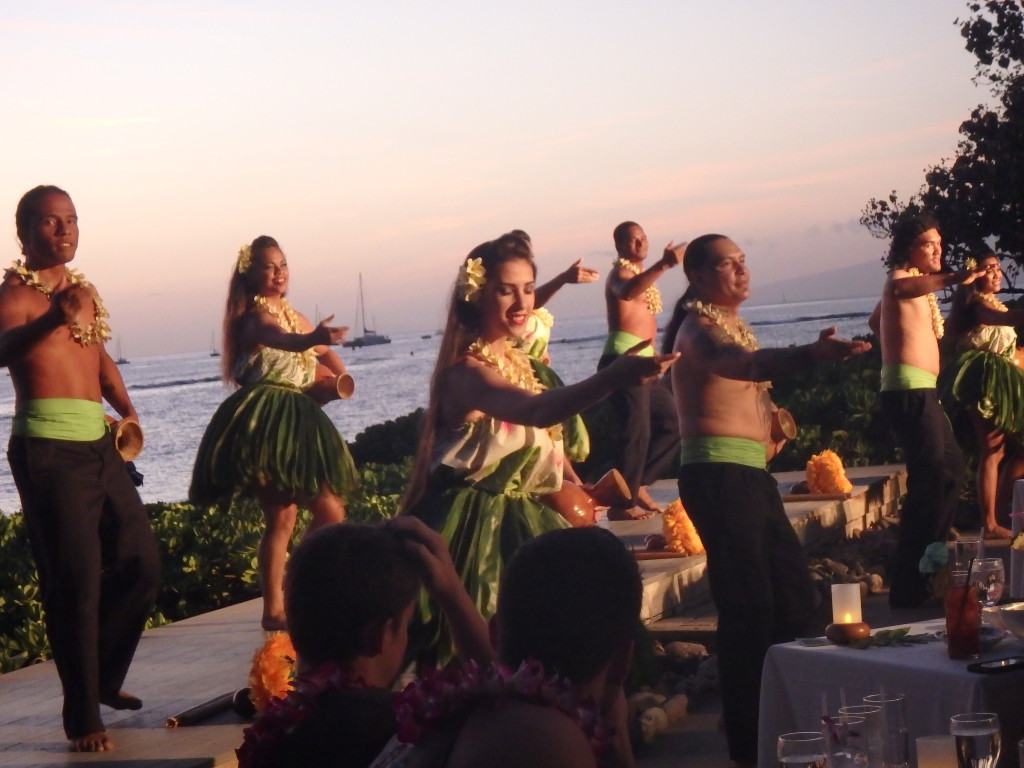 Thanks so much for reading, this is a must see when in Hawaii! Previous posts, here, here, and here.
Ev