Hi Loves!
I'm so excited to write this post today. Recently, I visited my friend who has absolute great taste and a good design eye. I'm always looking to refine and train my eye (my current space is so not reflective of what I can do! When I have my own home, I'll be sure to give you all a tour! I quite like the boho chic look and I have been looking for some tapestries I could add to the room. A site like TapestryShopping can really help make my vision come true but we'll see what I actually go for when I have a home to decorate 🙂 Back to my friend – she lives in a 2 bedroom condo and has styled her entertaining/living room space into a stylish and comfortable oasis.
Tip 1: Choose 4 main colours that complement each other. Too many would take away from cohesiveness.
Her main colours are: Gold, white, grey and navy.
Look at what we have here…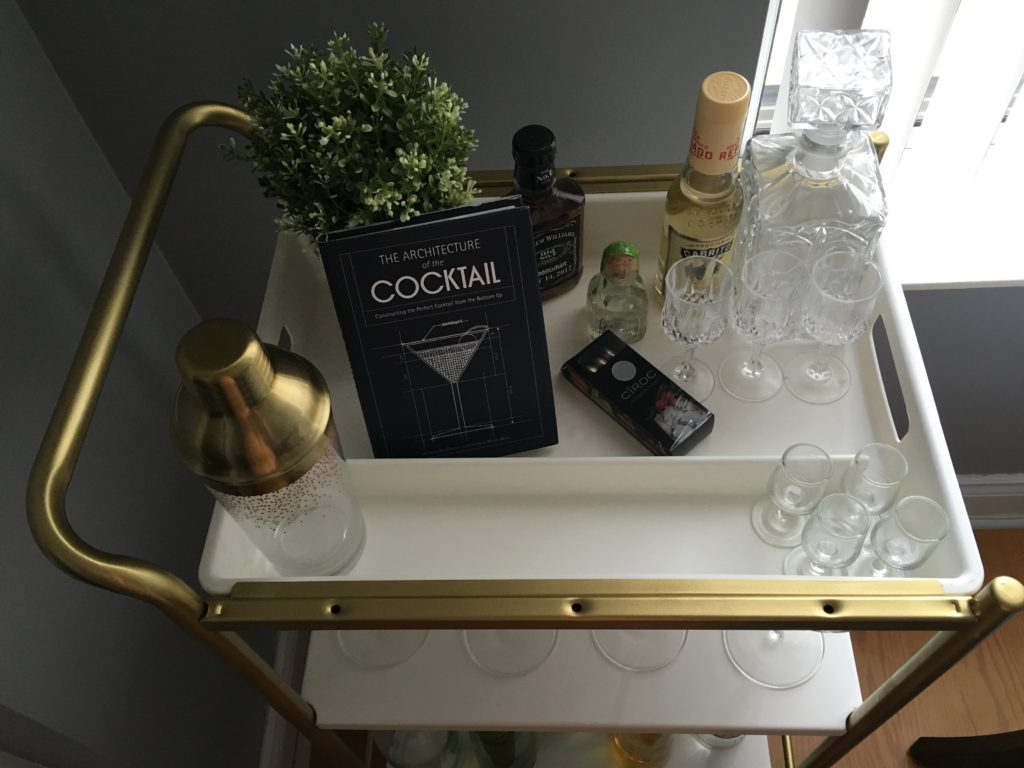 Tip 2: Spray paint an item in a different colour if what you've picked up doesn't go with your theme. Or make an item to have a different purpose than it was originally built for.
An amazing bar cart! I love it. She spray painted this gold – it wasn't originally a bar cart but she made it into one 🙂 Love the glassware and different liquor she displayed.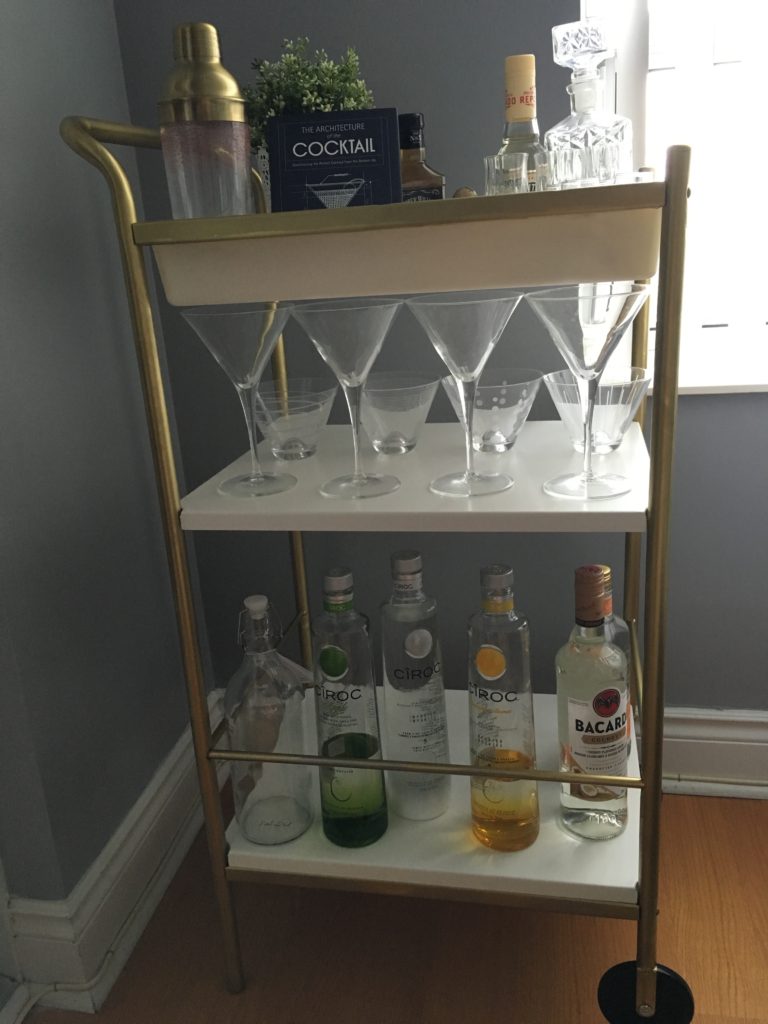 Tip 3: Choose pillows of varying textures and designs that still go well together. Don't be afraid to check online sites for better deals.
Cute throw pillows on a very comfy couch! She scored the couch on Kijiji – she's really good at amazing finds, this one.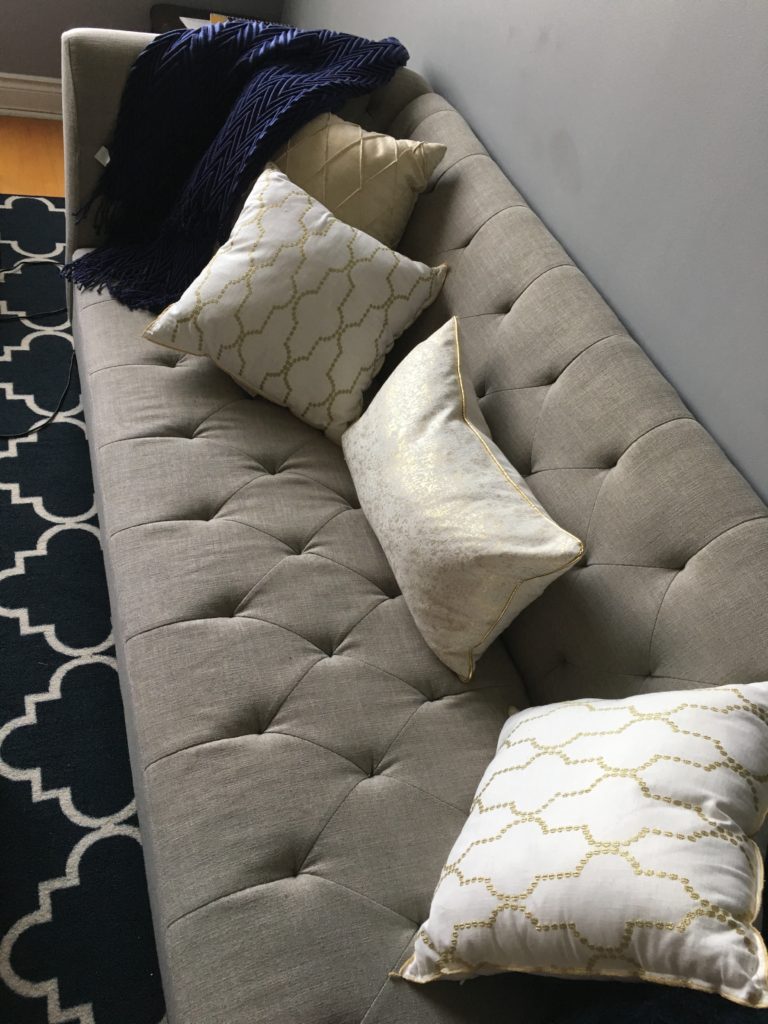 Tip 4: Make sure the walls are in a colour and shade that go with your furniture and decor pieces. And don't forget about the flooring.
A full view of the entertaining/living room space. She painted the walls for a fresh look and everything complements one another. And the carpet matches so well with the pillow design. I swear the best job in the world must be designing and furnishing spaces… something I've wanted to do at the back of my mind 🙂 Although I'm not looking forward to any rug maintenance, I know there are always handy tips out – similar to those from bazaar velvet – to keep them in top shape. To be honest though, were I in the state i'd use a service my friend recommended after they cleaned her carpets, but they only offer their Carpet Cleaning Tustin in, well, Tustin only, and i'm all the way in frosty Canada. Oh well!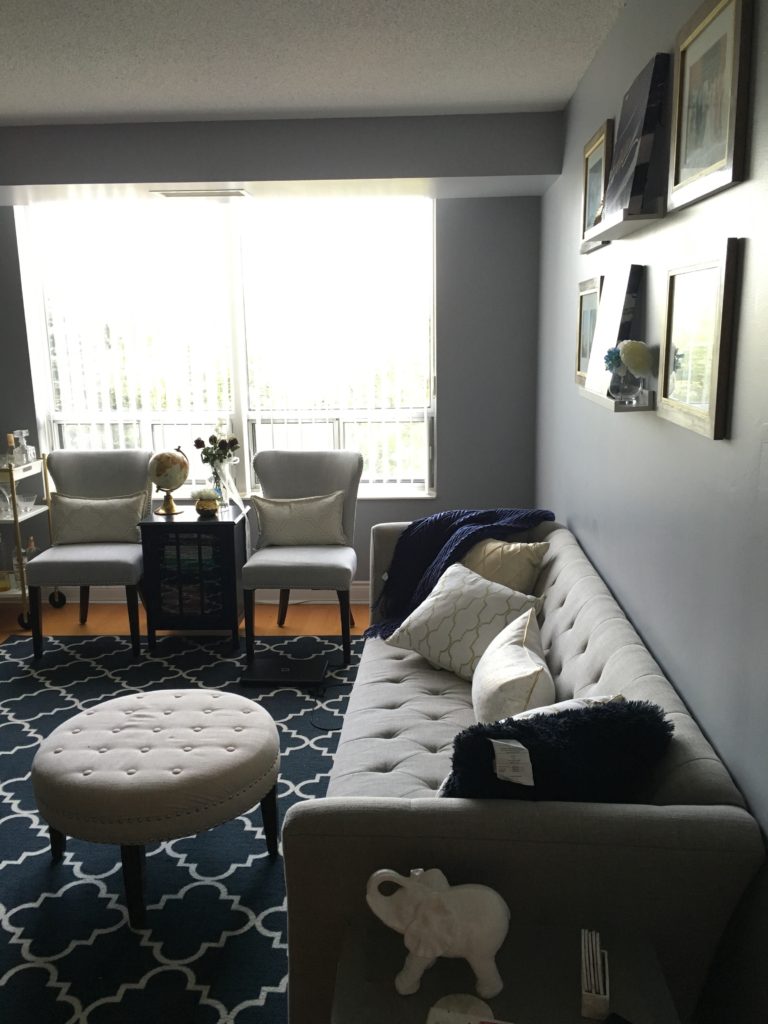 Tip 5: Put on display what and who's most important to you.
Beautiful frames of her family and most cherished friends. Inspirational words in art form. Something to smile to everyday and instantly warms the heart 🙂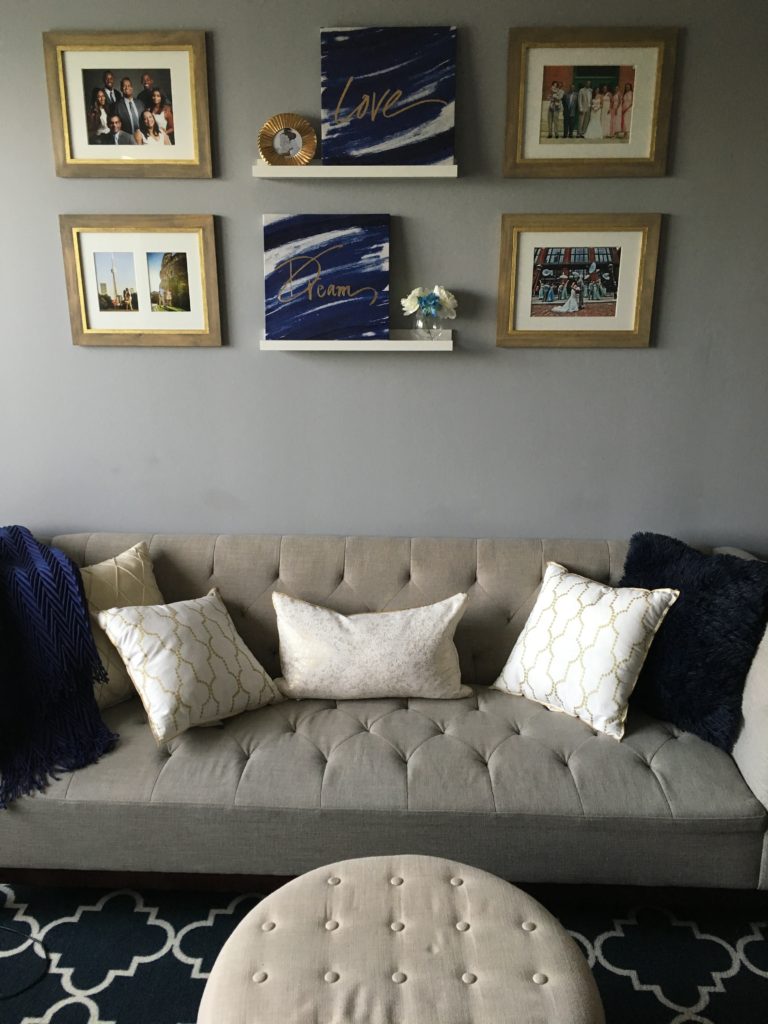 Tip 6: Make your space comfortable, unique to you and one that you look forward to being in everyday!
And this is me… resting comfortable on her couch with my legs propped on a lovely ottoman. I think an ottoman is a piece that is often overlooked. It's actually a very important piece and it should be in every home!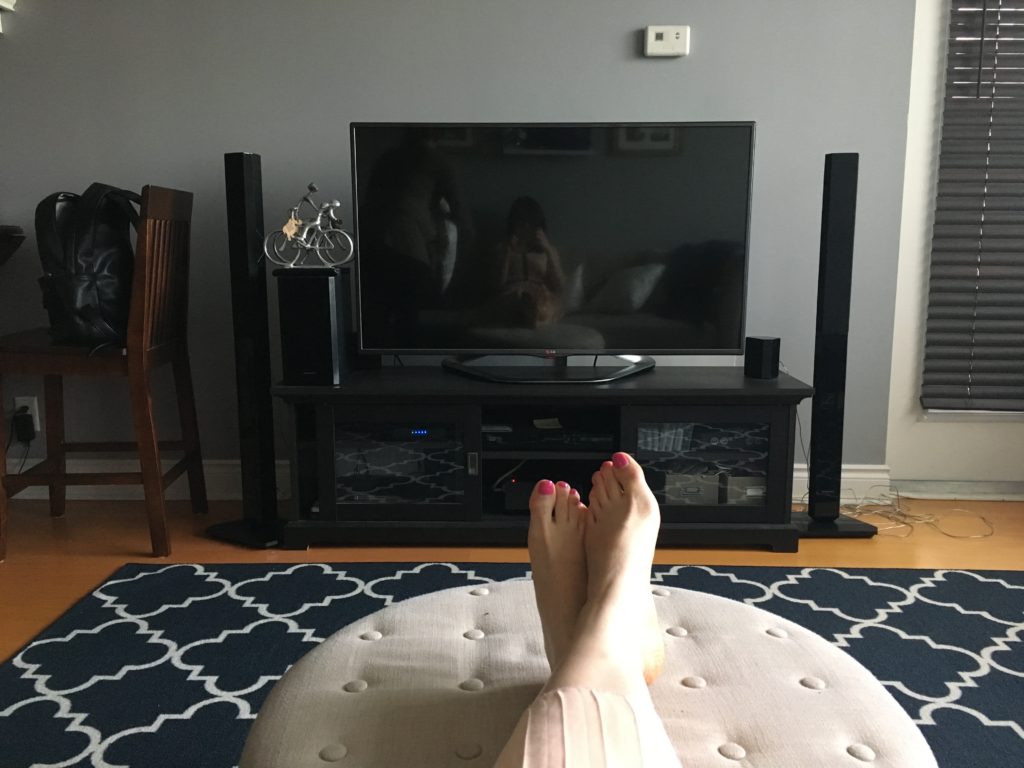 Okay I'm sure you're wondering where she got everything. We can't promise they're still available, but these treasures were found here:
Bar cart – IKEA
Gold Spray Paint – Canadian Tire (tip: 1/2 the price of Michaels!)
Glassware – Crate and Barrel (bridal shower gifts)
Cocktail Book – BMV (used book store)
Sofa – Kijiji
Ottoman – Target
Globe – HomeSense
Frames – Target (on clearance)
Blue Frames – HomeSense
Elephant – gift from Dubai
Carpet – wayfair.com (online)
Hope you enjoyed this post! Until next time!