Hi Everyone,
Make sure you read to the end of the post for another give-away!! You don't want to miss this one out!
If you love home décor or kitchen shopping like me, then you must had step foot inside the William Ashley store on Yonge and Bloor. I pretty much live and breathe everything in that area. William Ashley was launched in Toronto in 1946 and what really caught my eye was their most memorable window store display. When I heard about they are having their annual William Ashley China Warehouse SALE – you know it! I will be there!! There's no way I'm going to miss their biggest sale ever! Look just how HUGE this place is, so prepare to spend hours in here. Boyfriends/Husbands I hope you guys are ready!!
Warehouse sale: April 15 – 20 ONLY!
Location: 111 Creditview Road,Vaughan, ON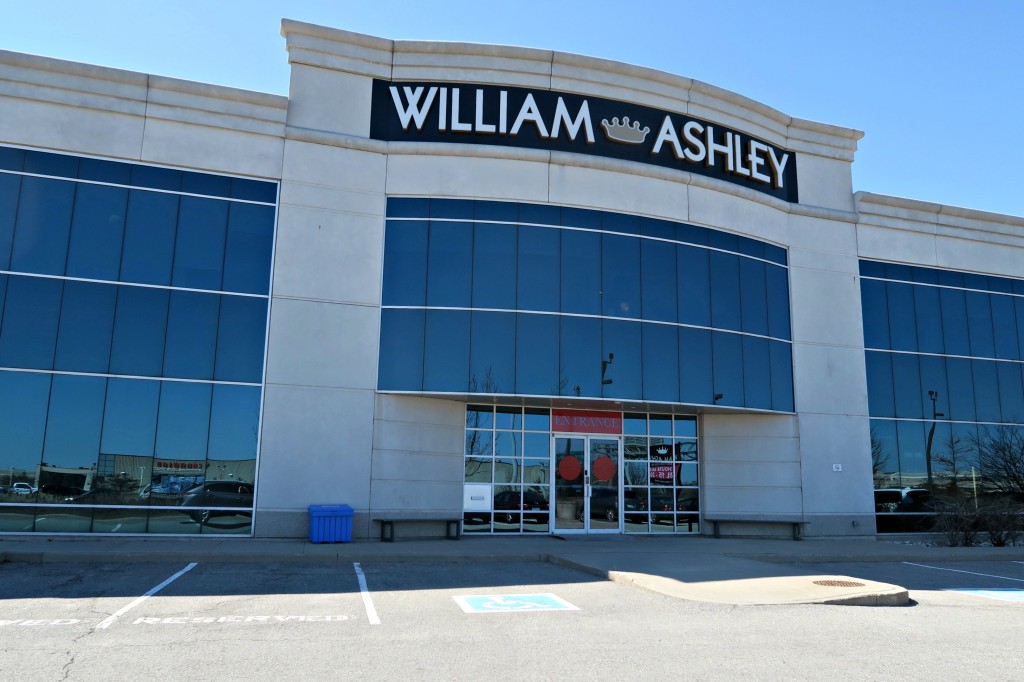 William Ashley just celebrated their 40th Anniversary! Be sure to pick up their feature item at the front!!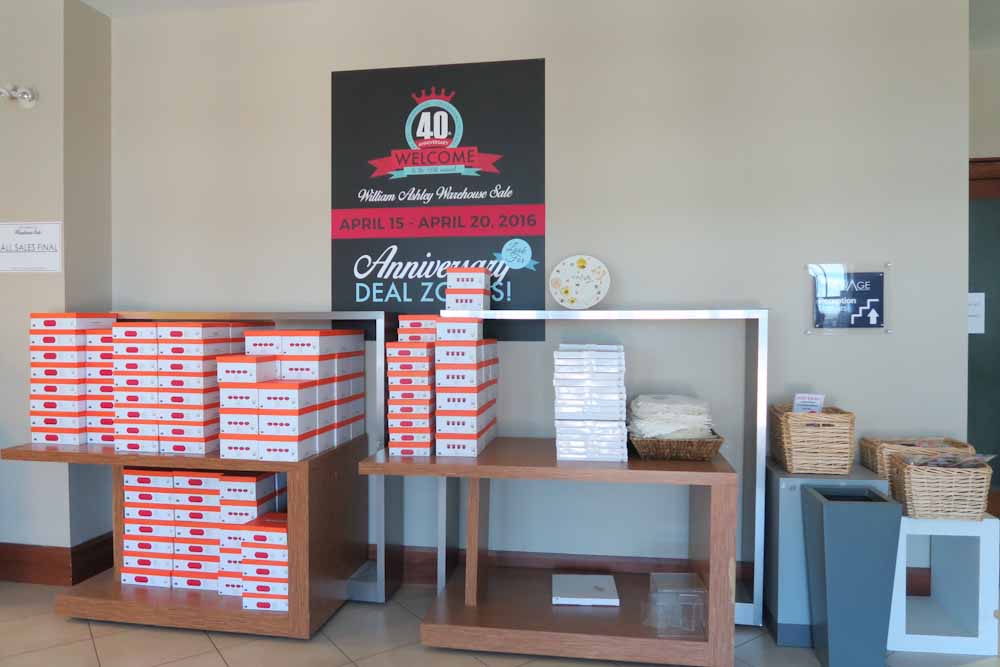 And did I mention they provide you with a pretty epic cart? 3 tiers… shopping spreeeeee!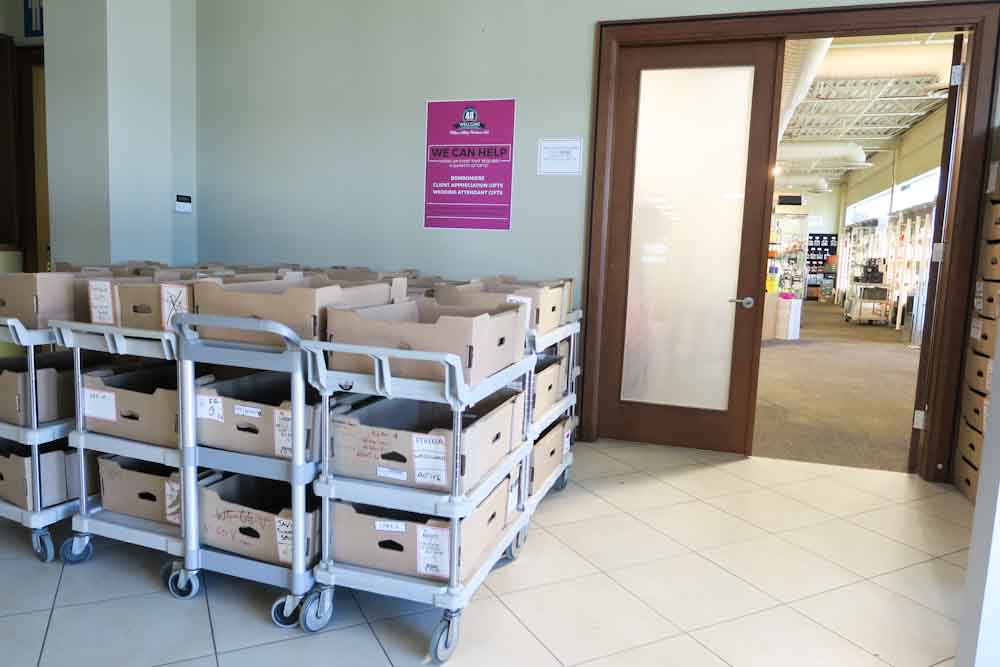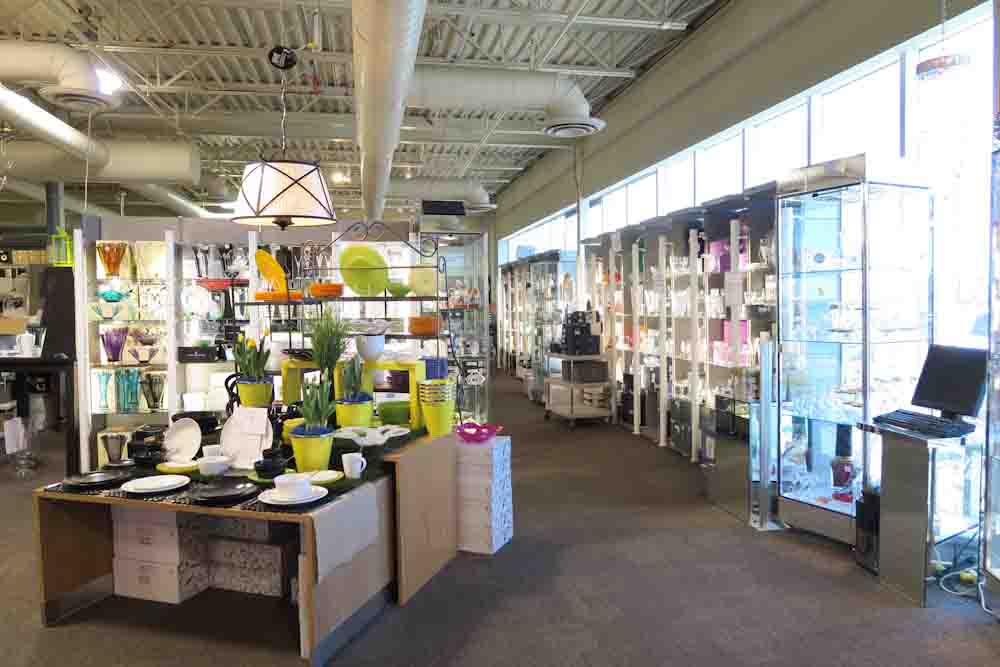 This place is nicely organized, it's pretty easy to find what you are looking for. Make sure you pick up a map so you can be as efficient as possible with your shopping! You don't want to backtrack since the place will be really crowded!! Also – make sure you go there early if you want to avoid crowds! Just follow the yellow brick road!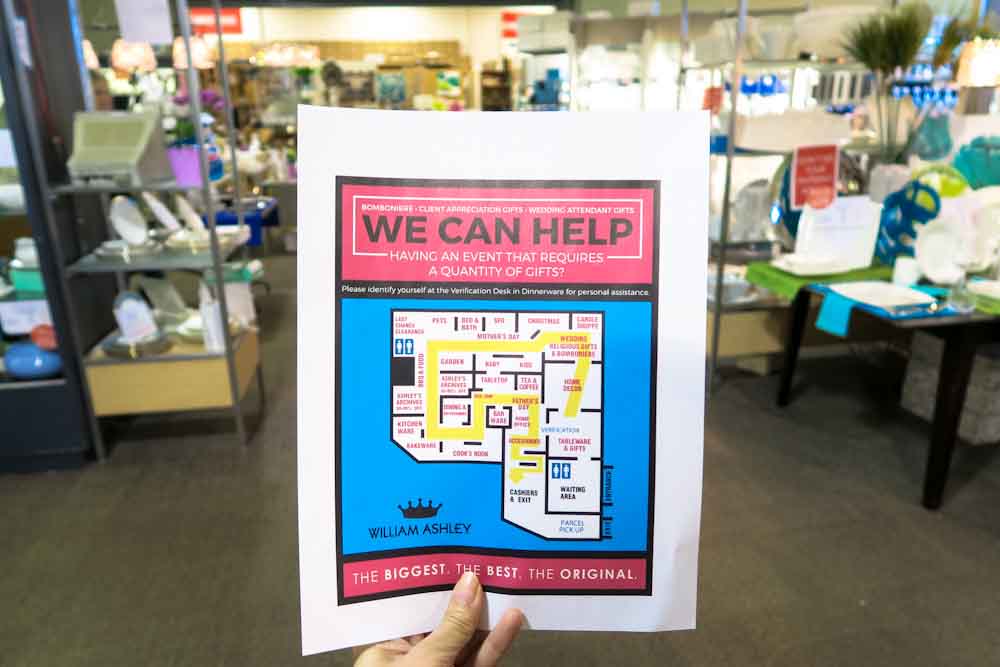 Click below for a full gallery and brief description of the sale. This year they are featuring their Bridal Collection. Just in time before the wedding seasons, they have great gifts for wedding favors, wedding decoration  and wedding showers. Be sure to check it out!
Let the shopping and the fun begin!!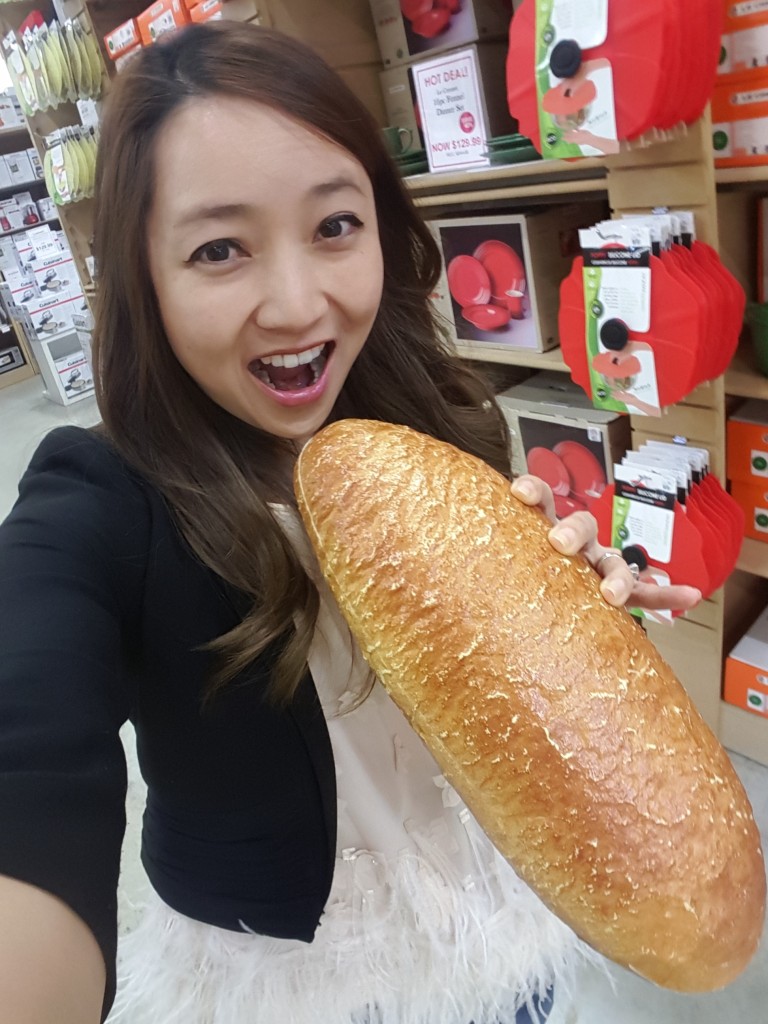 Here are some of my favourite finds in the William Ashley Warehouse. This is one of the many beautiful piece by Miranda Kerr. Look how CUTE this is?! I seriously might come back and buy the entire set. They are just so cute.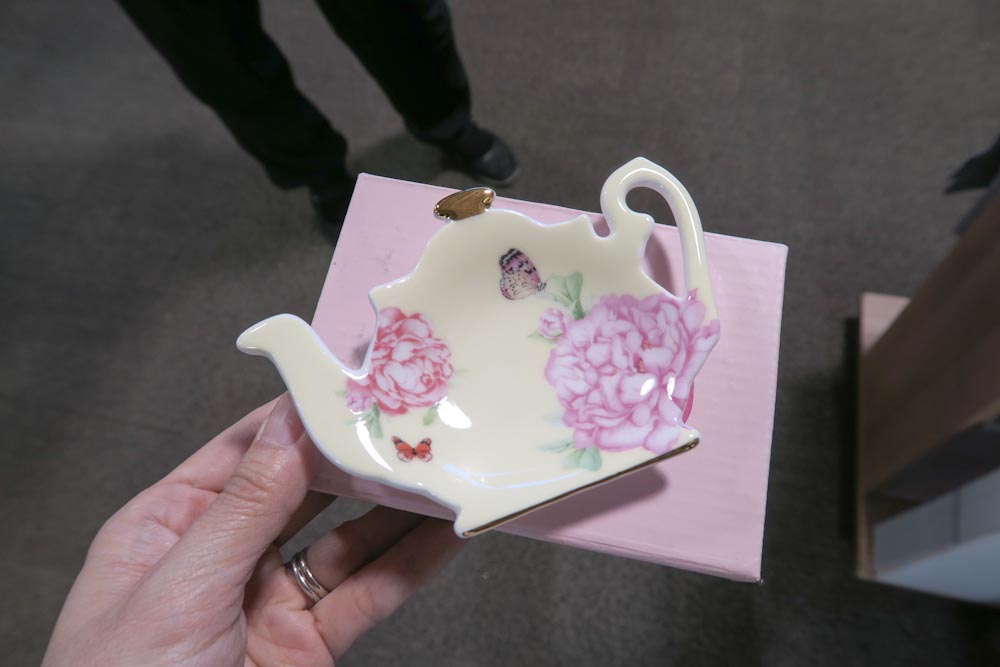 If you've been following our blog, you will know that I am a big sucker for home decor. So it's no surprise this big rustic piece caught my eye.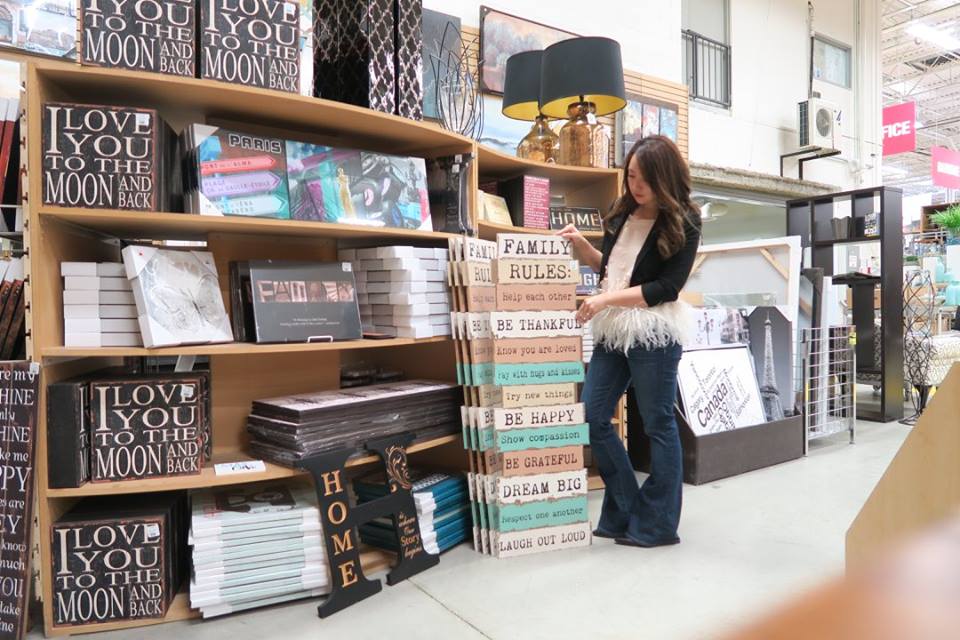 Speaking of more home decor….Puffs. Yes – I love them. I adore them and I've been eyeing them for a very long time now.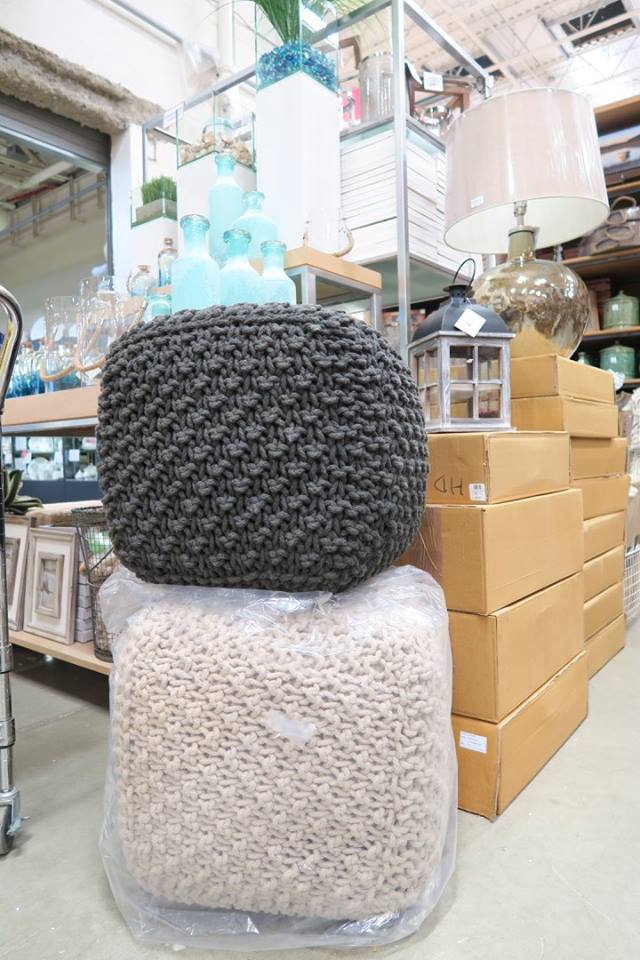 So.. of course I bought it! This will look PERFECT in my living room. Ah alright alright – I'll stop holding you guys out on my haul.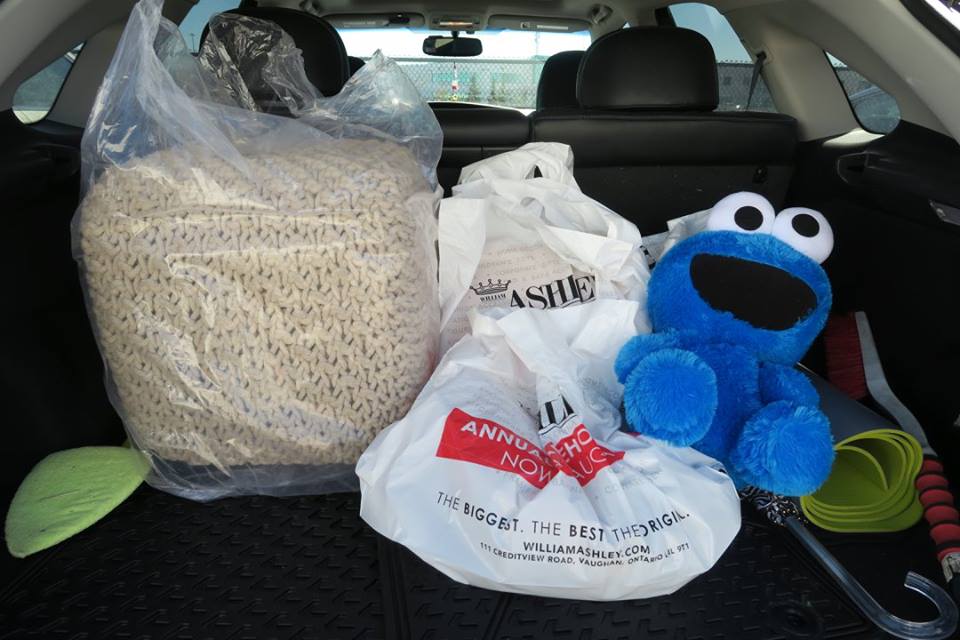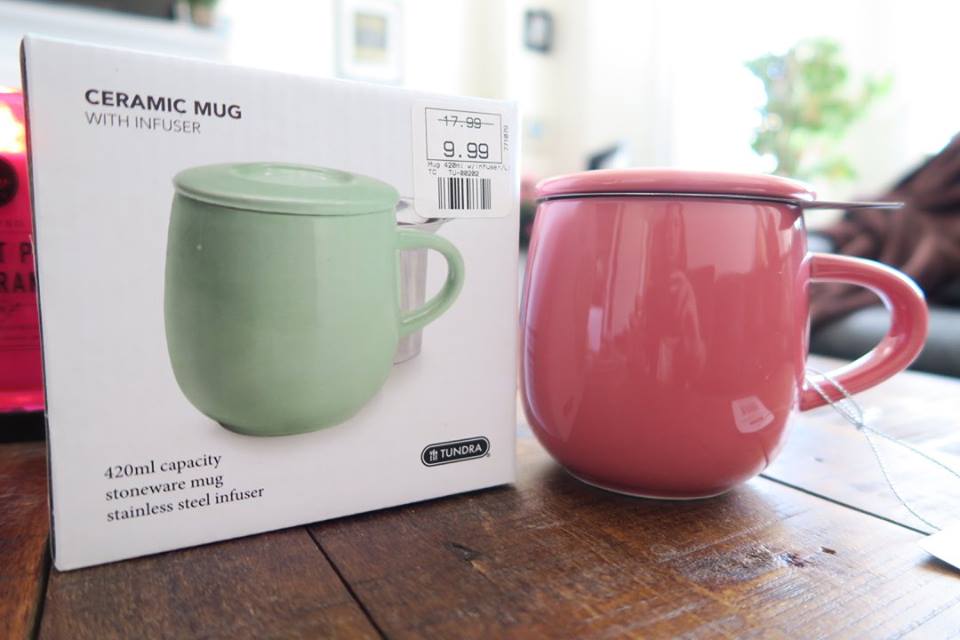 Who doesn't love measuring cups?! Oh and yes a wine stopper. I've been wanting one of those a long time now. Love the little shoe detail.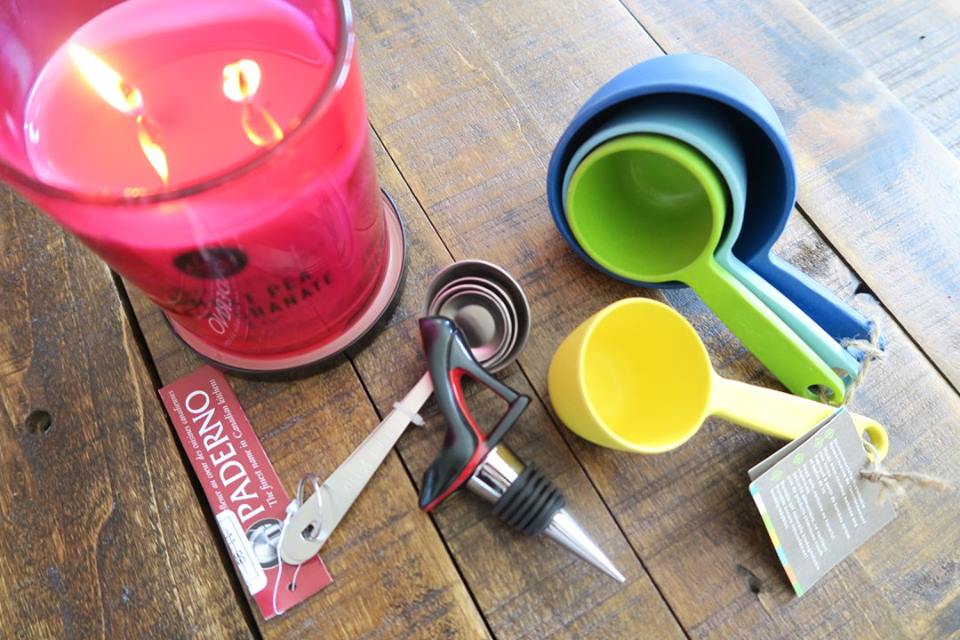 And if you ever wanted a Le Creuset. This is the perfect time – because they are having a pretty deep discount with the Le Creuset. I picked up this beauty for my French Onion Soup!
Ever since I moved into my own home, I became obsessed with cooking. So it's not surprise I picked up a few items for the kitchen. I was sold on this piece of cutting board. It's dishwasher safe, life time warranty, light weight, rubber corners to hold the cutting board in place AND doesn't dull my knives?! This brand s called Epicurean. If you are looking for a new cutting board – you will want to get this one shown below!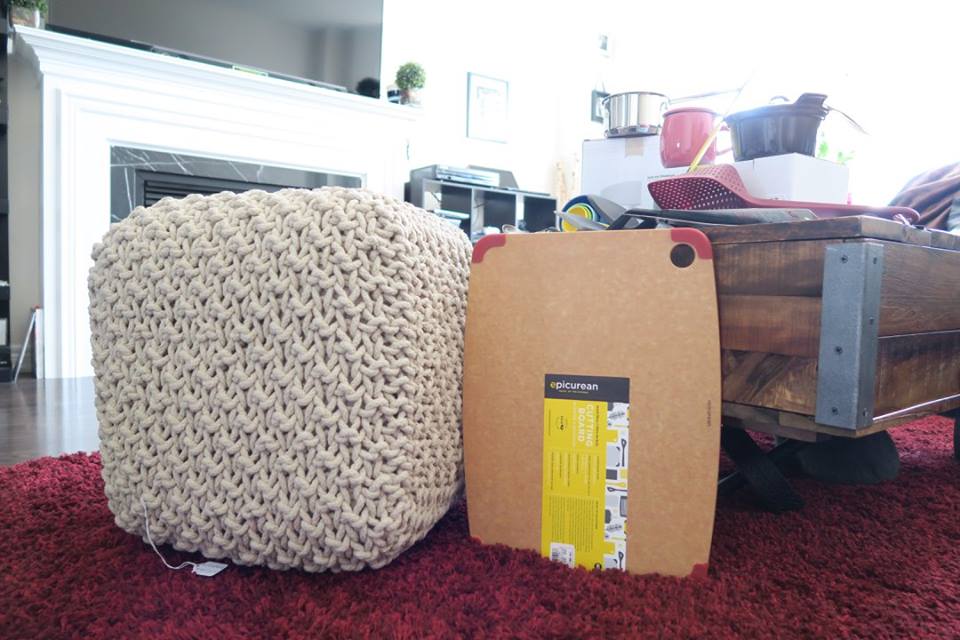 After a long day of shopping, it's nice to be home and catch up with my bunny and of course my new found puff that looks perfect in my living room.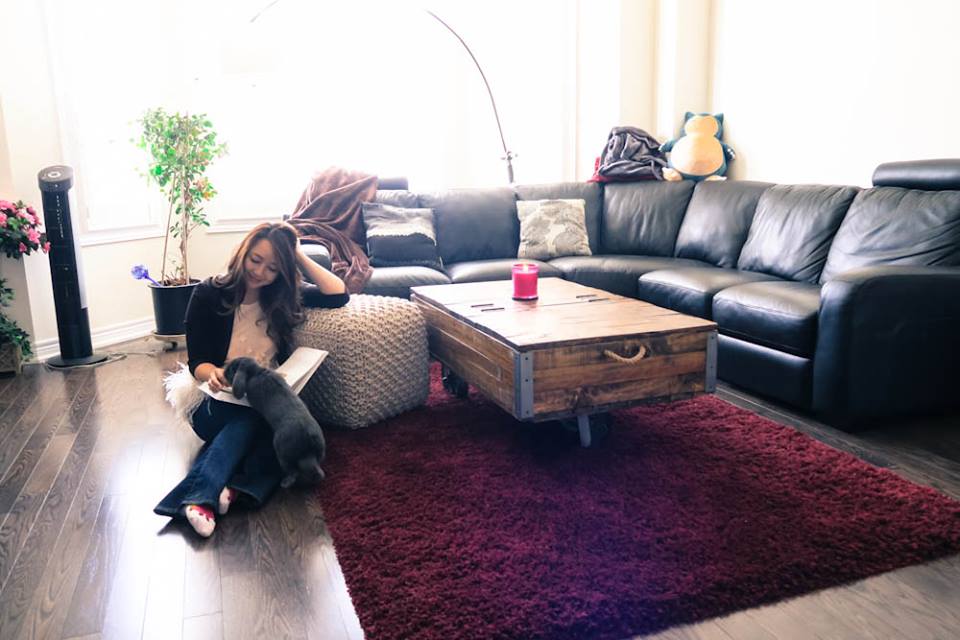 My bunny Latte seems to enjoy the Puff too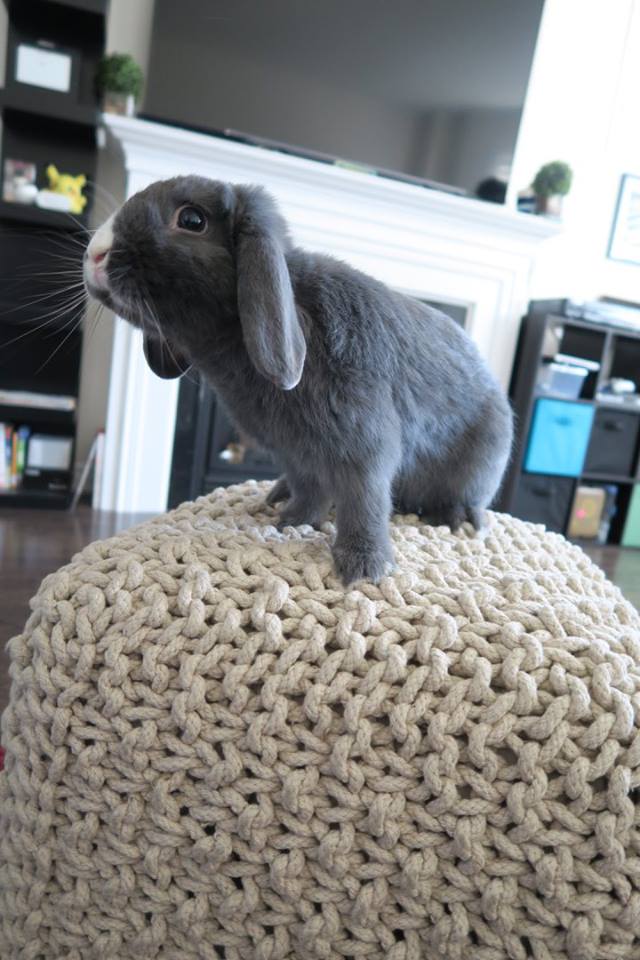 GIVEAWAY!
Now the give-away you've all been waiting for! Win tickets to skip the line!! Since William Ashley is such a huge warehouse sale. There will always be a line! Win these tickets to skip the line! Here are the rules:
#1. Like or Follow us on Instagram or Facebook 
#2 Like William & Ashley on Facebook
#3 Tell us what is on your shopping list in the comment below on our Instagram or Facebook!
*** Winners will be announced end of day tomorrow, so make sure you enter quickly since the sale is only 6 days!!***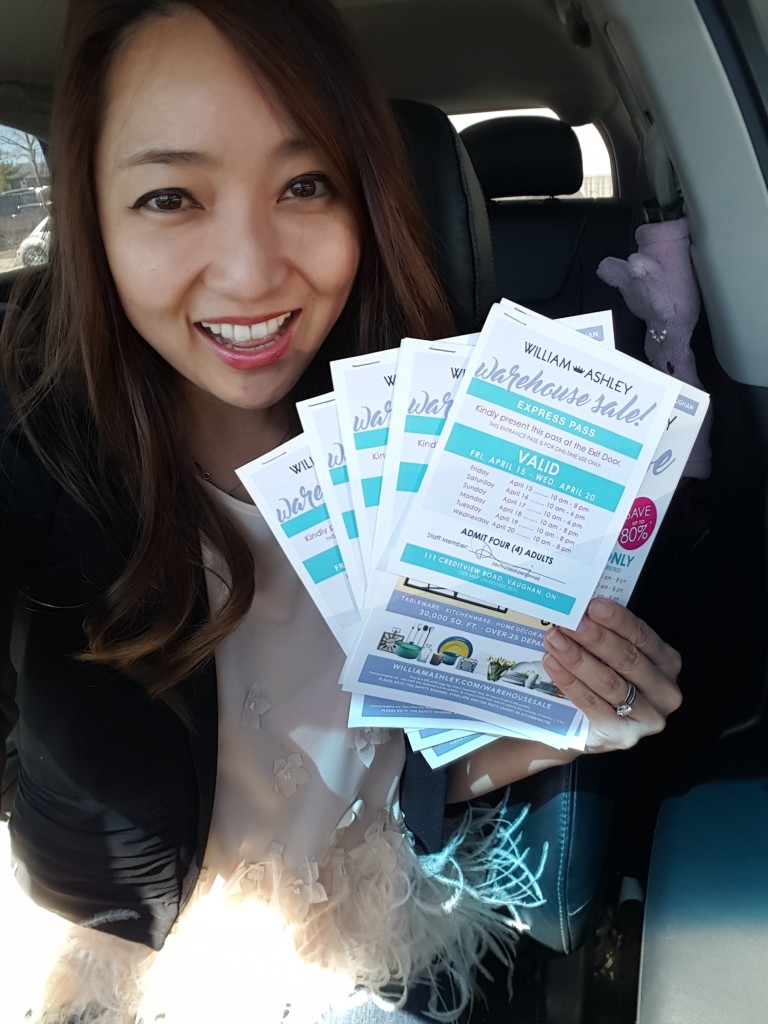 Good luck!!
*This post is in collaboration with William Ashley Warehouse Sale. All opinions are my own.