Hi Everyone,
It's Friday! I've been traveling a lot for work which means I get to explore Ontario! I've been visiting places where I've never been before, although it's nothing fancy – but I love trying out different restaurants and exploring museums as well. Here are few of my top 5 moments from travelling from Belleville to Windsor to Detroit (well aware this is not in Ontario, but we decided to cross the boarder for some greek food!).
The National Air Force Museum
Did you know we have a huge field just dedicated for the airplanes. I can't believe I've never been here before. It's huge! Here's a picture of me standing in front of the Boston Bomber.
You know – just a typical day. I get to fly a plane.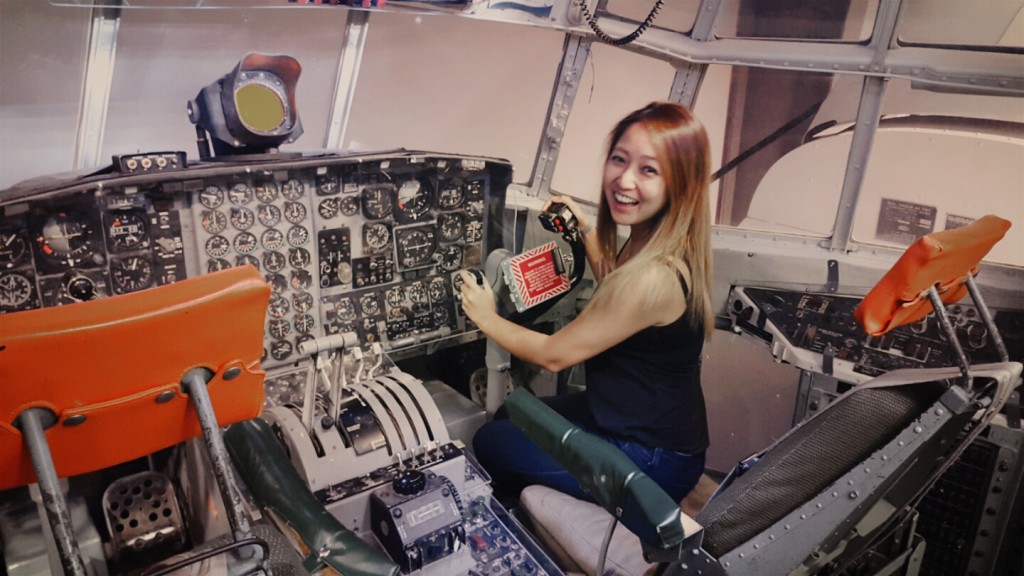 And sit in a jet.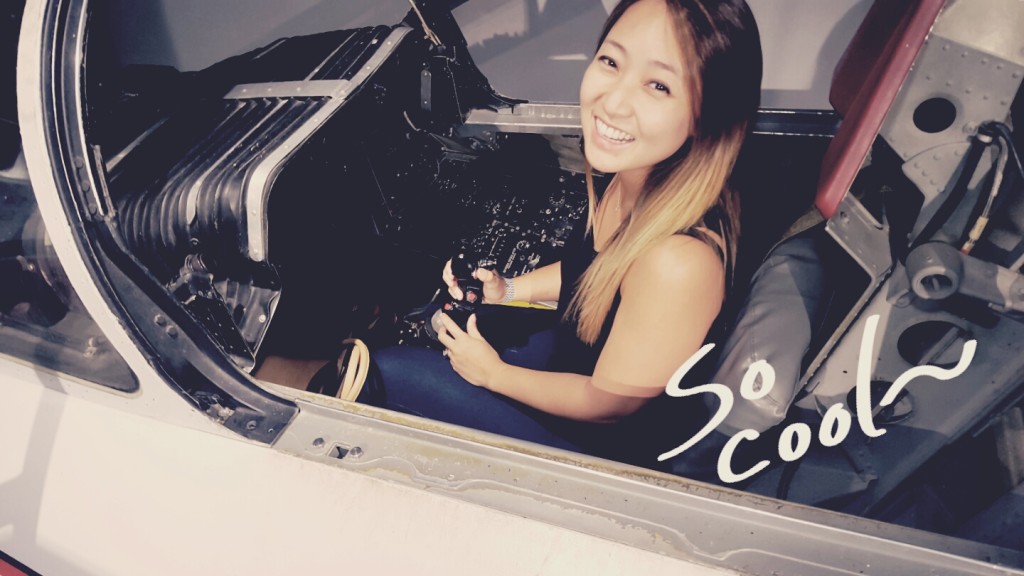 2. The Big Apple
Who knew we have our own The Big Apple! When my co worker told me we are going to visit "The Big Apple" I thought he meant New York City! I was so gullible and thought we were really going there because my mind was just instinct filled with "shopping, shopping, shopping". Instead, I bought a big giant pie!
3. South East Bar and Grill
We did a quick stop at London before heading stopping at Windsor. We saw this little family own restaurant called South East Bar and Grill. I was a little bit skeptical because it was really small and the decor was really out dated. But when the food came for only $12. I was sold and I really want to come back for seconds! All that for just $12 dollars!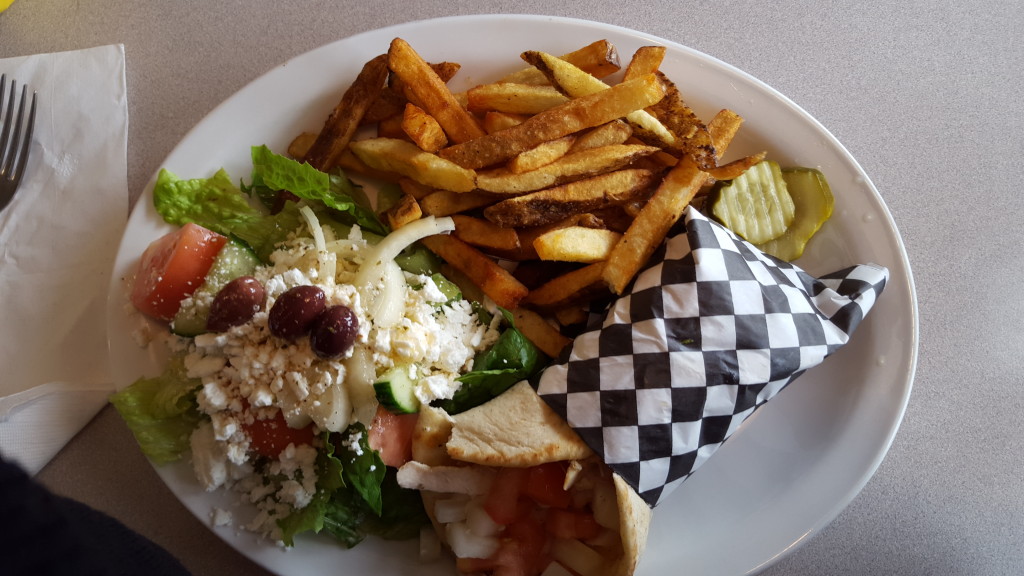 Windsor Waterfront Hotel, what an amazing view. I love water and lake – my life goal is to own a cottage (I know… how Canadian of me) but I would love to have a little cottage and just sit there, read a book by the lake.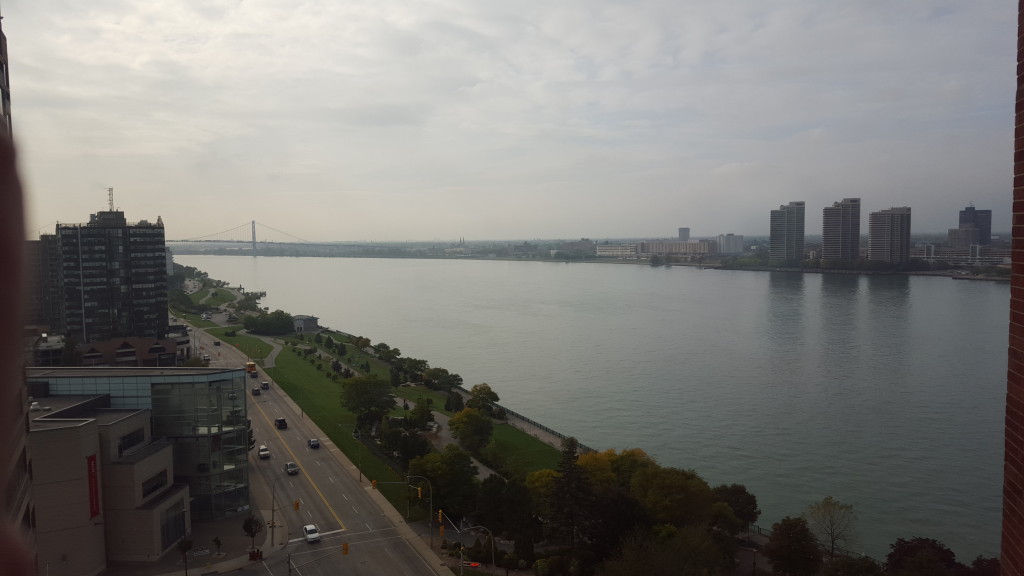 4. The Ambassador Bridge
Call me crazy, but I really like crossing this bridge. I'm so used to crossing the boarder at the Niagara Fall side – I've never crossed the boarder at the Windsor side. When you are crossing the bridge you get an amazing view of the lake. Our waterfront hotel was so close to the bridge, there's trail that lets you run/jog. Of course I took advantage of that and did a short run! So refreshing!
5. Detroit – Little Greek Town
I've never been to Detroit, so I was so excited to stop by here for dinner. We went to Greek Town and did a little stroll. It's such a different vibe here. For instance, NONE of the traffic lights were working – apparently they were fixing something under ground so all the traffic lights were out. No traffic policeman either… dangerous much?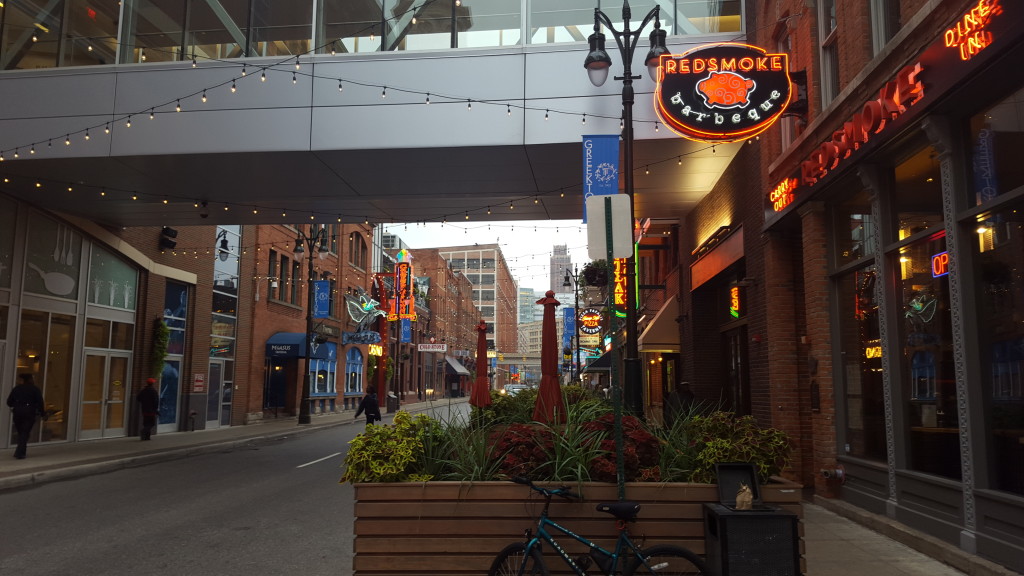 We decided to stop by Pegasus for greek. I was not too impressed with their dinner protions. It was too little and it didn't taste that great. Nothing to rave about.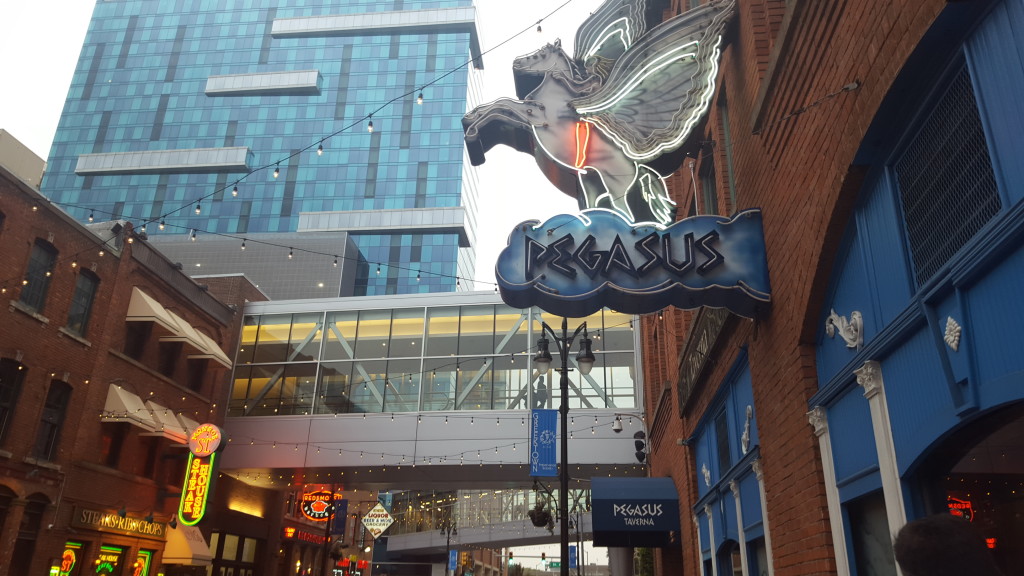 The decor was pretty neat though!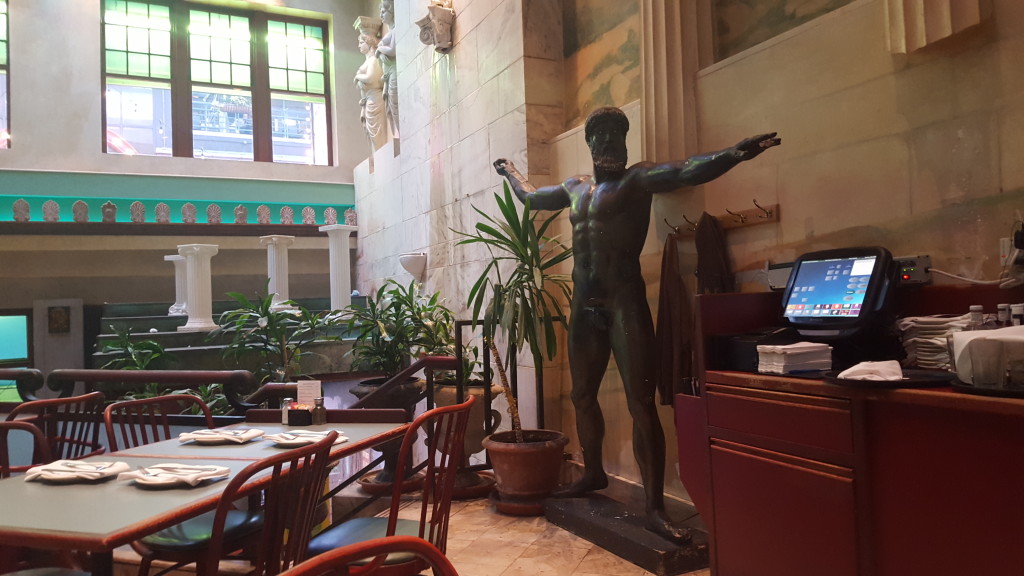 Here's my sad sad meal. It was $14 dollars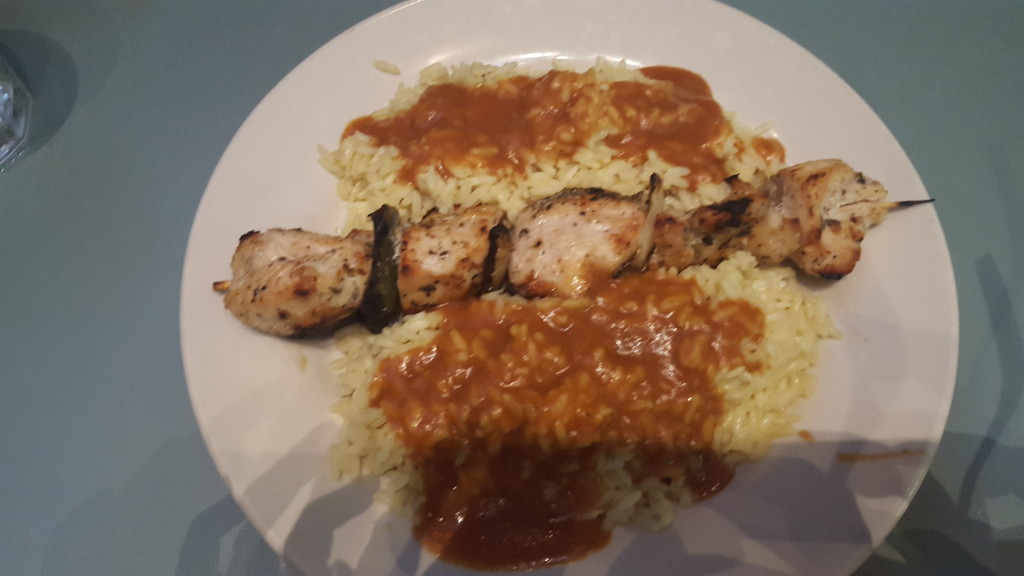 I was not at all satisfied so I decided to grab some dessert next door – Chocolate covered strawberries!
That pretty much summed up my 2 weekend trip around Ontario. I'm flying to Timmins next week! I heard it's snowing there already! BRRRRR!
Thanks so much for reading!