Hi Everyone,
This week Friday is going to be a bit different. Couple of weeks ago I finally decided to dye my hair to a lighter colour! It was a very very very long journey, but I did it! I originally wanted a dye with an ash blonde highlights. Yoki my hair stylist (I also go t my hair Japanese Hair Straighten from her last year as well, you can read the most here) said I should try Balayage since the colour I want is pretty light and I wanted a low maintenance dye. I didn't want to come back to the salon every month to re-dye my roots. She said it would work about the same price anyway, so I said.. why not!? In my mind this will take roughly five hours which is what I'm used to…. but yes it was not five hours. Not even close.
Although I do really really love the colour but I don't think I'll ever do this again. It took a total of 7 hours!! S-E-V-E-N HOURS!! And mind you, almost 80% was her working my hair constantly. It wasn't like 3 hours of just waiting, I would say she pretty much was hands on my hair for a good 6 hours.
So instead of listing my 5 faves, I'm going to tell you my five most painful experience to achieve this look. Yes I would rank this higher than my experience when I was doing my Japanese Hair Straightening…. which was "only" five hours.
1. Since I had to get my hair cut too (this added an extra hour)
It still amazes me that guy can go in and out of salon in less than 30 mins, but for us girls it's always one hour or more. How is that fair? To be fair, we are probably more picky and since I really only cut my hair once a year … I guess I can sit there for more than 30 minutes for my hair stylist to achieve the Hollywood hair cut I've always wanted. I should probably visit somewhere like Hair by Dr. Jeana Ned more often. My hair was in bad condition and it was definitely in need of some TLC!
2. The roots
I've been dying just my roots the same color for the past 5 years. I went through a phase where I just want to go back every 4 months and get my roots done. I looked the same for the past 5 years. I've always wanted a lighter color, but I'm sooooo scared. So I never got enough courage to do it. I don't know what came over me and wanted to dye my hair this light! This process took another hour before we moved onto the next step.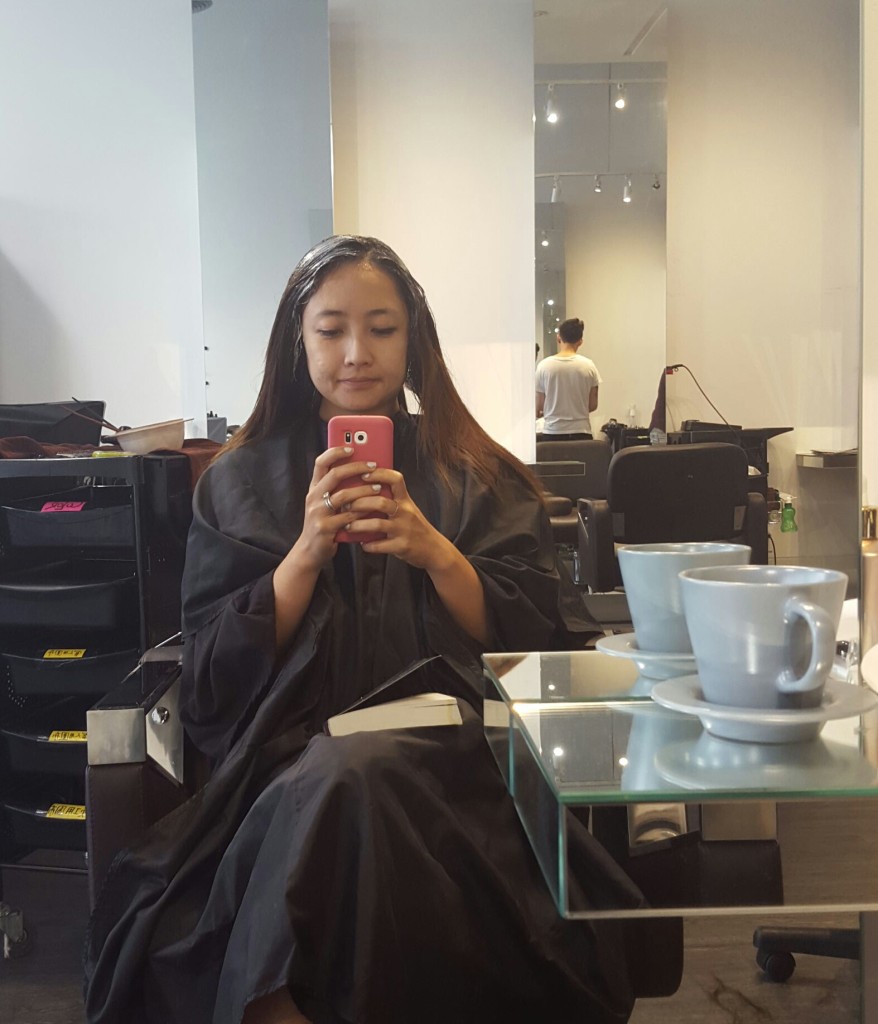 3. Tin foil, Tin foil and more Tin Foil!!
Load on the tin foil! Because I have so much hair the hair assistance literally stood there for 15 minutes ripping out the tin foil preparation. It took another hour doing the bleach. Yoki did mention this is a one man's job since it needs to be pretty even on the head or else it would look too messy!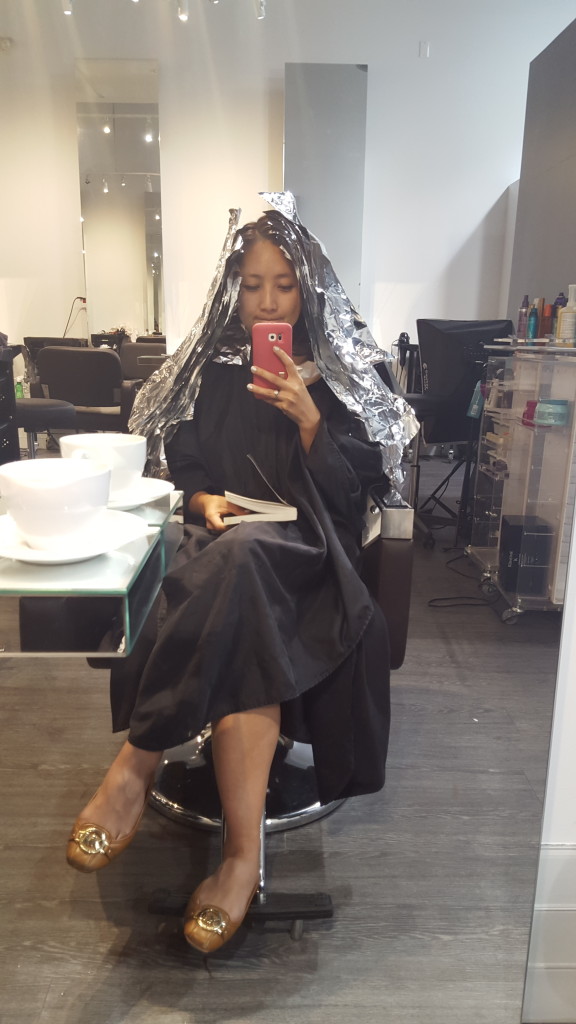 4. DONE! No I'm joking there's still another 2 hours to go before you can move
They tease you when they start removing all the tin foil off your head. Then they shampoo and condition your hair and BAM they take out the towel and you take one hard look at yourself and omg. Your hair is literally orange. Since I've never dyed my hair before I had no idea what is was suppose to look like. I was FRREAKED out. The first thing that came into my mind was. How on earth can I go to work like this?! I'm so glad this was not the finished product. Yoki informed me there's still another dying they need to do to my hair. *yay* another 2 hours.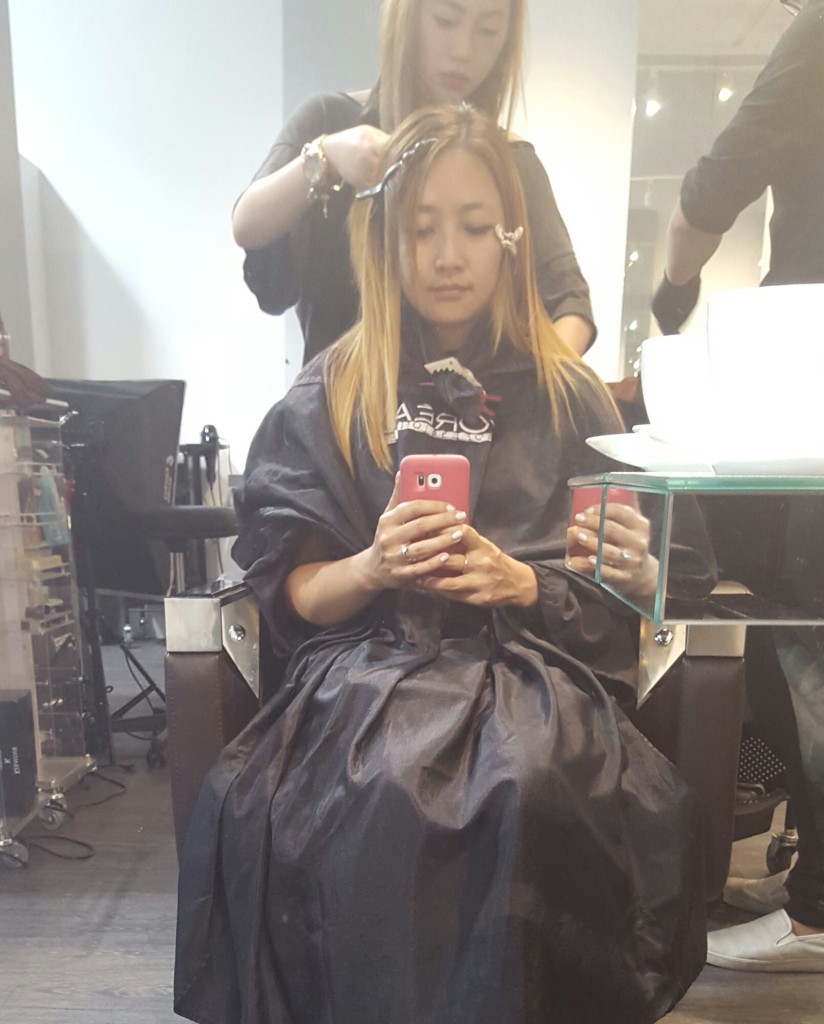 5. Almost…..Time Stamp: 12:10AM
The last 2 hours was really the torture. It was late. We're at 10PM. I arrived at 5:30PM, and Yoki was kind enough to let me know she can work with me until I'm done. Her normal hours end at 8PM. So the last 2 hours was more dying and waiting. Eventually I can finally wash my hair. But it takes another 45 min for her to blow try and curl my hair since she wanted me to see how it looks like when it's curled. I did tell her to not to bother since it's so late already, but she insisted that she needs to show me. So she curled my hair. It really only took her 7 mins to curl my hair. If only I can do that at home! So, I'm sure you all are wondering how I look like…………..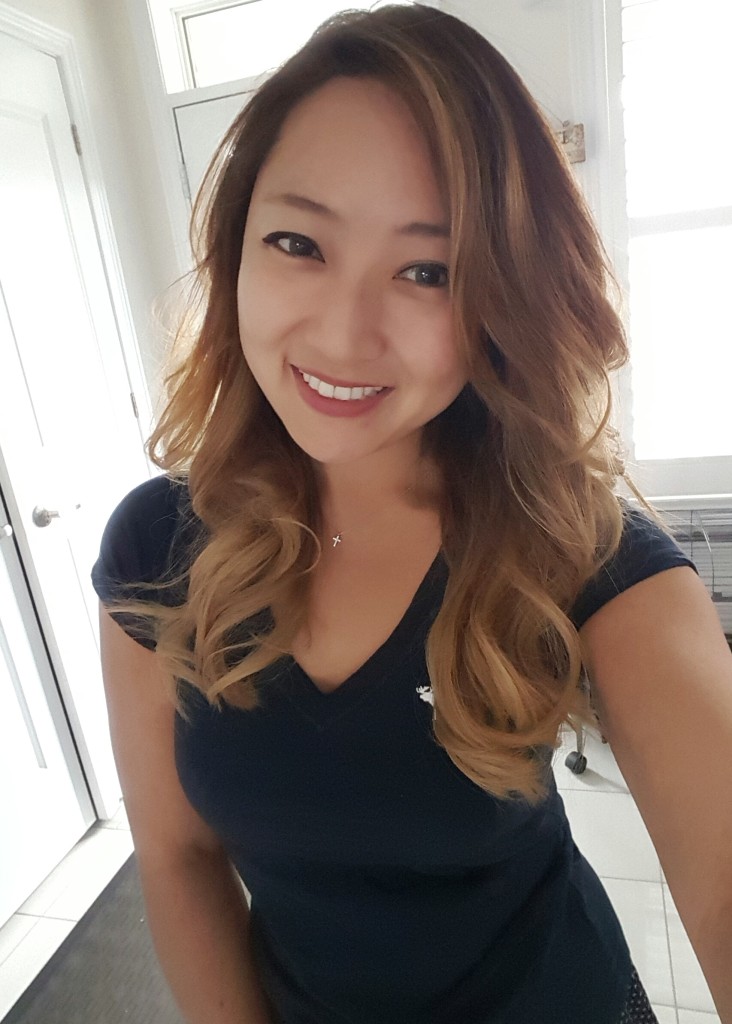 Here's the before and after photo. I did a pretty significant change to my hair.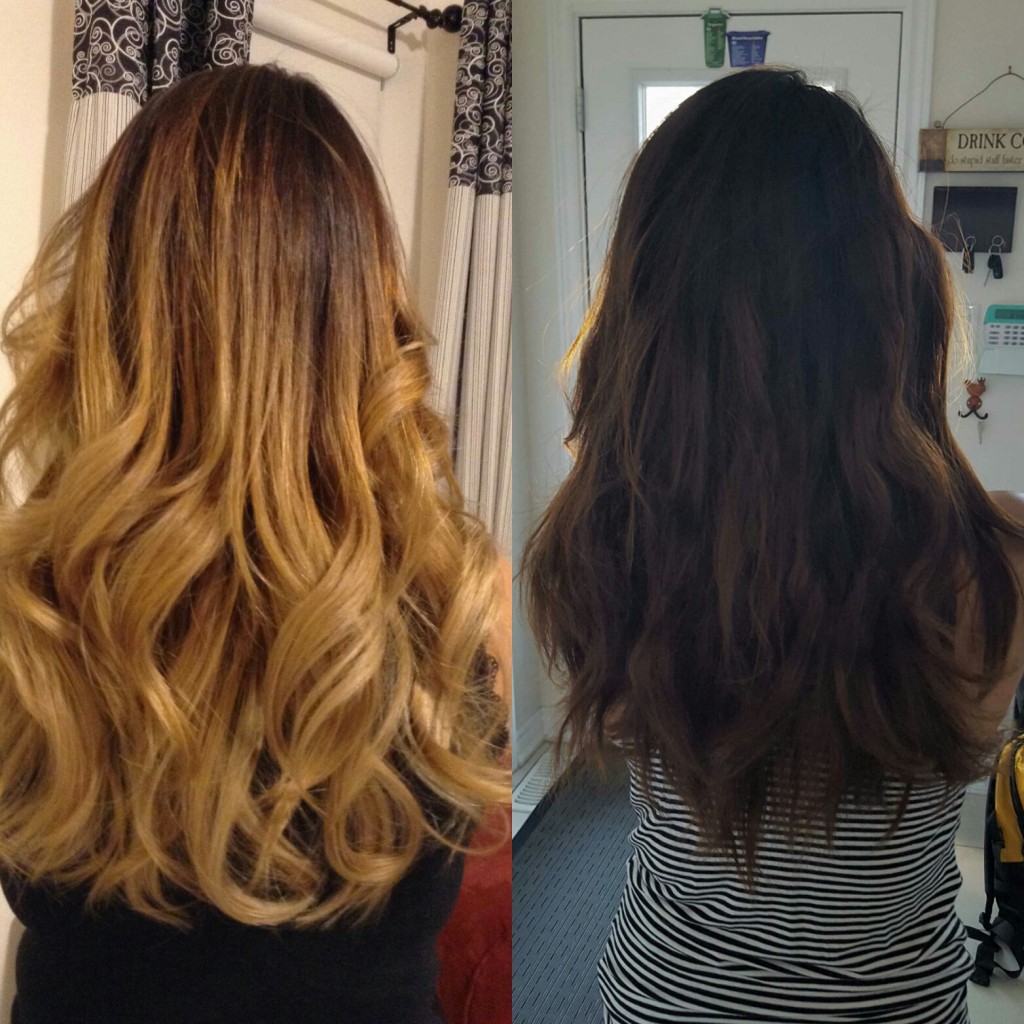 The lighting was in my room, so the color looked really sharp. Here's a better lighting.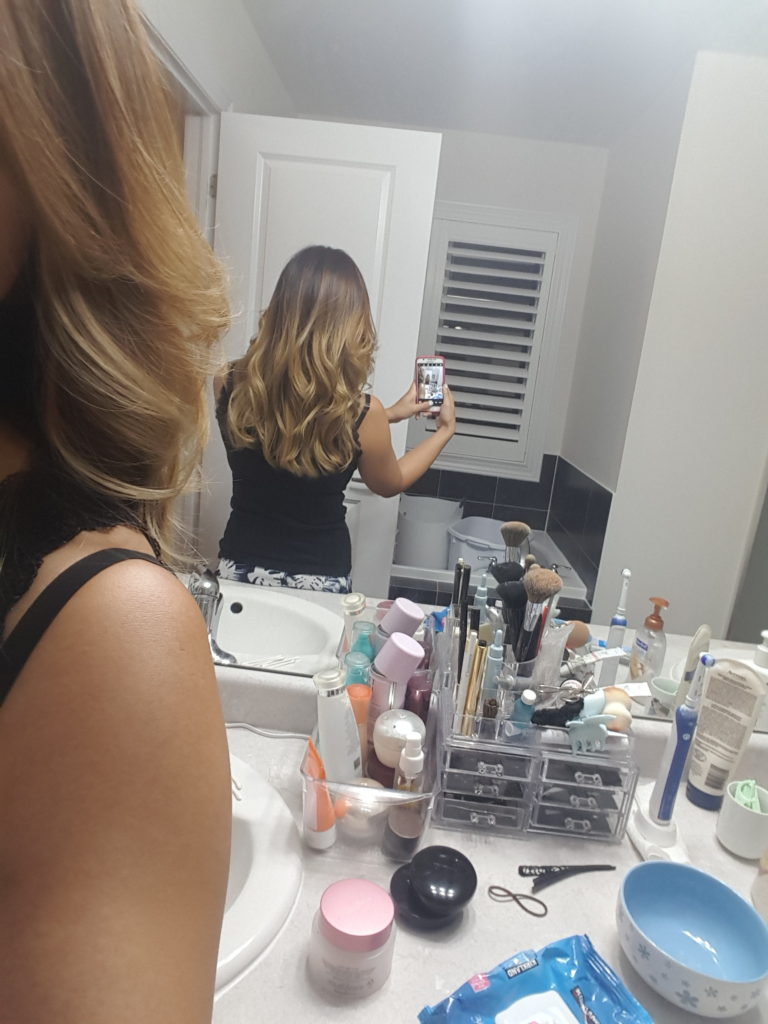 Here's how it looks during the daytime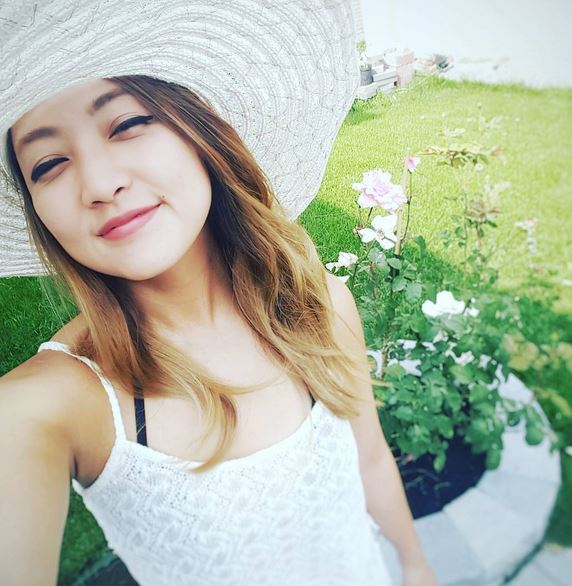 Let me know if your thoughts about doing a Balayage! Have a good weekend everyone! Oh and here's Latte for those who are bunny lovers!