Hi Everyone,
I've been experiencing with different kinds of makeup lately. I wanted to share with you some of my favourites that I swear by.
1. YSL Fusion Ink Foundation, according to Yves Saint Laurent, the foundation lasts 24 hours and fits the lifestyle of the modern woman. You apply once and then go about your day, from the commute to work, to the lunchtime gym session, to the bar, and so on. The foundation will not budge.
Priced: $60CDN
Texture: Smooth, and weightless
Coverage: Light to Medium
Ratings: 5/5 (best foundation I've used so far)
Review: I'm super lazy when it comes to make up, I don't usually wear make up unless I have to for work, or on the weekends when I have a bit more time to doll myself up. I love the texture of the new YSL foundation. It's sooooooo smooth and it doesn't dry out the skin. It lasts 24 hours on me and it gives me a very nice finish. There are two types, one gives you a matte finish, one gives you a glow finish. I decided to buy the matte finish, but when I finish this one, I think I'm going to try the glow finish!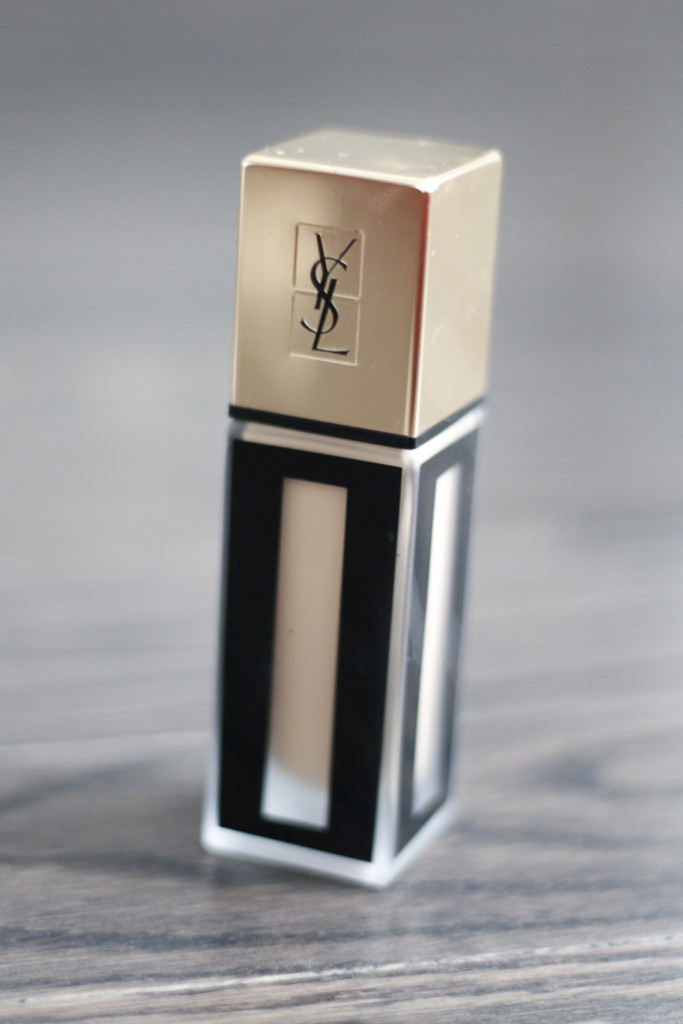 2. Stila Stay All Day – Waterproof Liquid Eye Liner. This easy-glide, quick-dry precision liner stays in place until you say when—no smudges, feathering, or running. The thin, marker-like tip is easy to use, even for the beauty beginner (me!!). I rub my eyes a lot so this is perfect for me.
Priced: $28 CDN
Texture: Waterproof
Coverage: All Day, Black Eyeliner
Rating: 4.5/5
Review: Love it, it doesn't run for me. However, I do noticed that you have to make sure your eyes are oil-free before you put the eyeliner on, or else it does run. So just make sure your eye cream dries before you put on your eyeliner.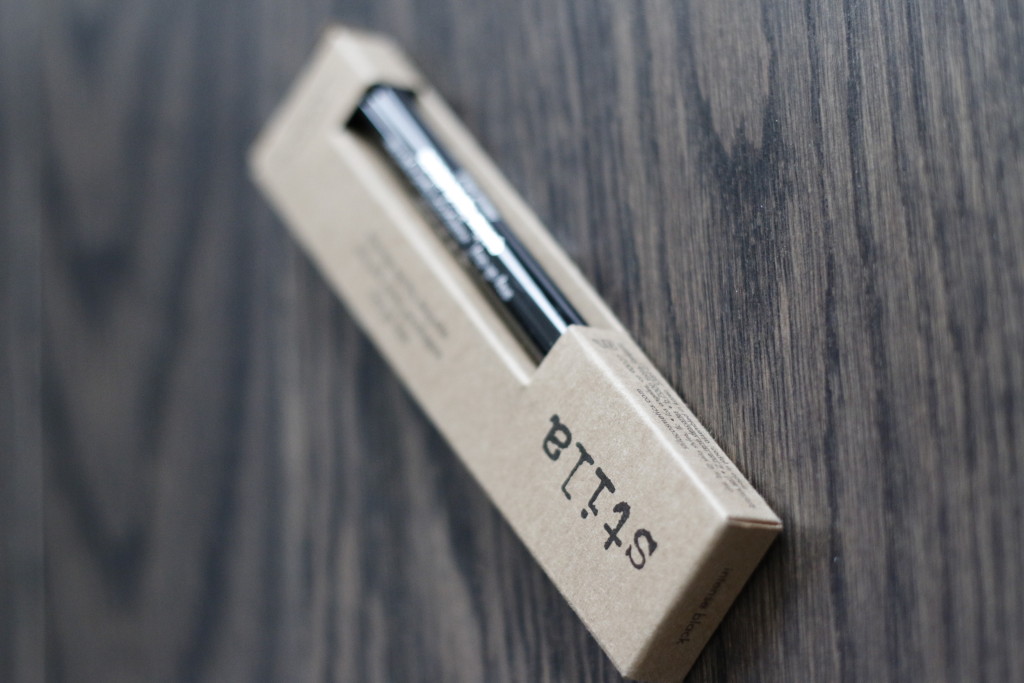 3.  YSL Touche Eclat – Radiant Touch. A luminizing pen that brings light and radiance to the skin, immediately erases any signs of fatigue, and brightens the complexion.
Price: $50 CDN
Texture: Creamy
Coverage: Medium
Ratings: 4/5
Review: I LOVE IT!!! It fixes everything. Yes everything. My dark circles when I don't have enough sleep. It makes me look like I slept the full 8 hours. I look so much more awake. It doesn't crease under my eyes either, so it doesn't make my fine lines worse. The only issue I have this is that it doesn't lasts the whole day, so you do have to reapply throughout the day.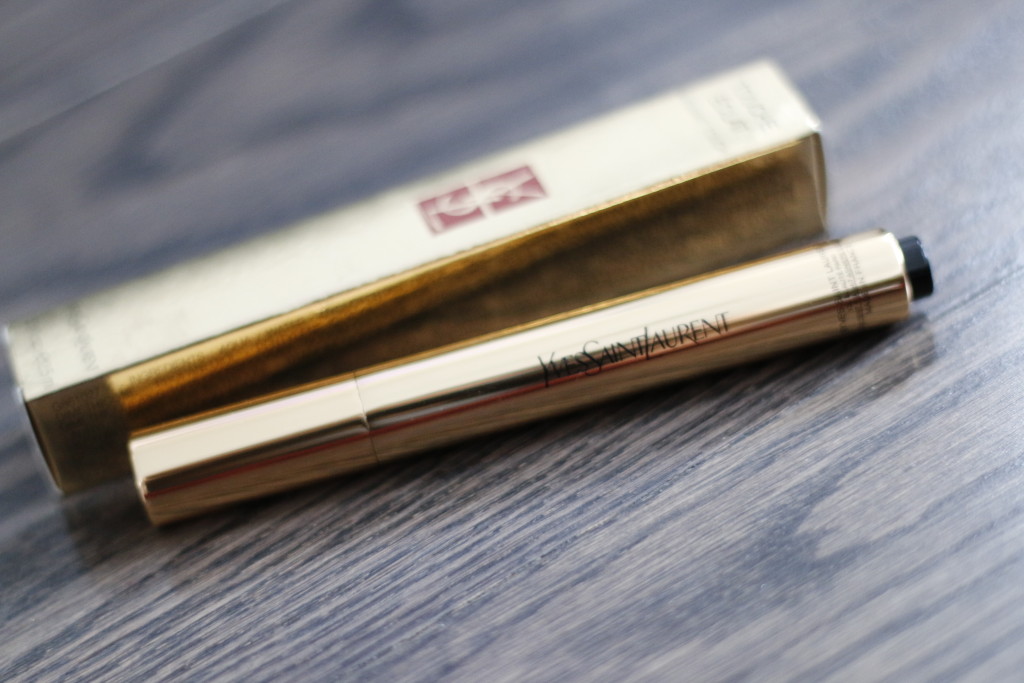 4. NARS Blush and Bronzer Duo. A duo of signature cheek shades for sunkissed radiance.
Price: $52 CDN
Coverage: Light
Texture: Shimmery and light
Ratings: 5/5
Review: I love the options this NARS Duo gives me, for those days I just want a tad color on my face, I put on the brush. And when I go out at night, need some bronzer I can do that too! Or use both when you just need a bit of both! It's not too dramatic as well so that's a bonus for me!
5. Make Up Forever – Professional Pro Finish & HD High Definition Foundation. PRO FINISH is the 1st multi-use powder foundation that allows you to fully customize your finish and coverage level. Formulated with exclusive bio-mimetic coated pigments, its breakthrough formula can be used wet or dry.
Price: Pro Finish Compact Powder Foundation ($42 CDN), HD Liquid Foundation ($41)
Coverage: Medium
Texture: Creamy/Matte Finish
Ratings: 4.5/5 (Pro Finish Compact Powder Foundation) :: 3/5 (HD liquid Foundation)
Review: I love the Pro-Finish compact powder foundation. It gives a pretty good coverage and it's not too heavy or too cakey on the face. I usually use this after I apply on the HD foundation. It gives a good matte finish look. For those lazy days, I just use the Pro-Finish foundation on my face and off to work I go. For the HD foundation, I originally loved it. But after few application I find the foundation looked really cakey on my face. Also, I find it so oily after a couple of hours on my face, and I dry skin! So I stopped using it.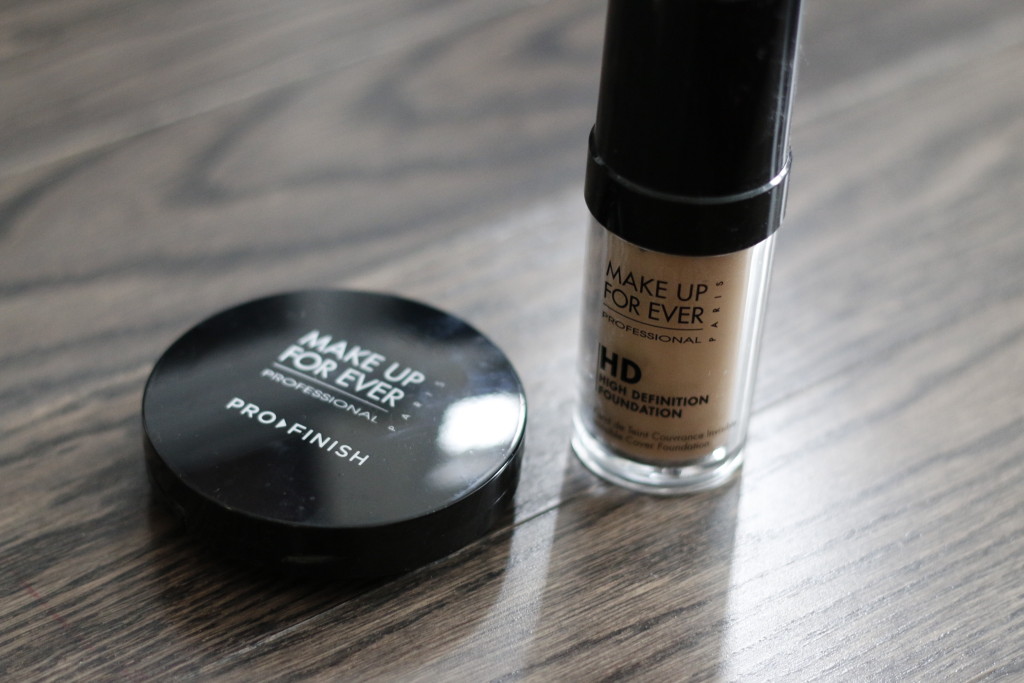 I'll be doing another review for some of other go-to beauty products in my next Beauty Five Faves!
Thanks so much for reading,
Ev