Hi Everyone,
We have three kids who loves unicorns, so you know FOR SURE we will bring the biggest unicorn to the pool party! We took the kids to the Plunge Aquatic at Blue Mountains and they had a fantastic time. Tristan probably enjoyed it more, the girls were getting pretty sleepy and the husbands had to take them home early to sleep. Tristan on the other hand didn't want to leave!
We were so happy to bring this Unicorn Inflatable from pouchcouch with us!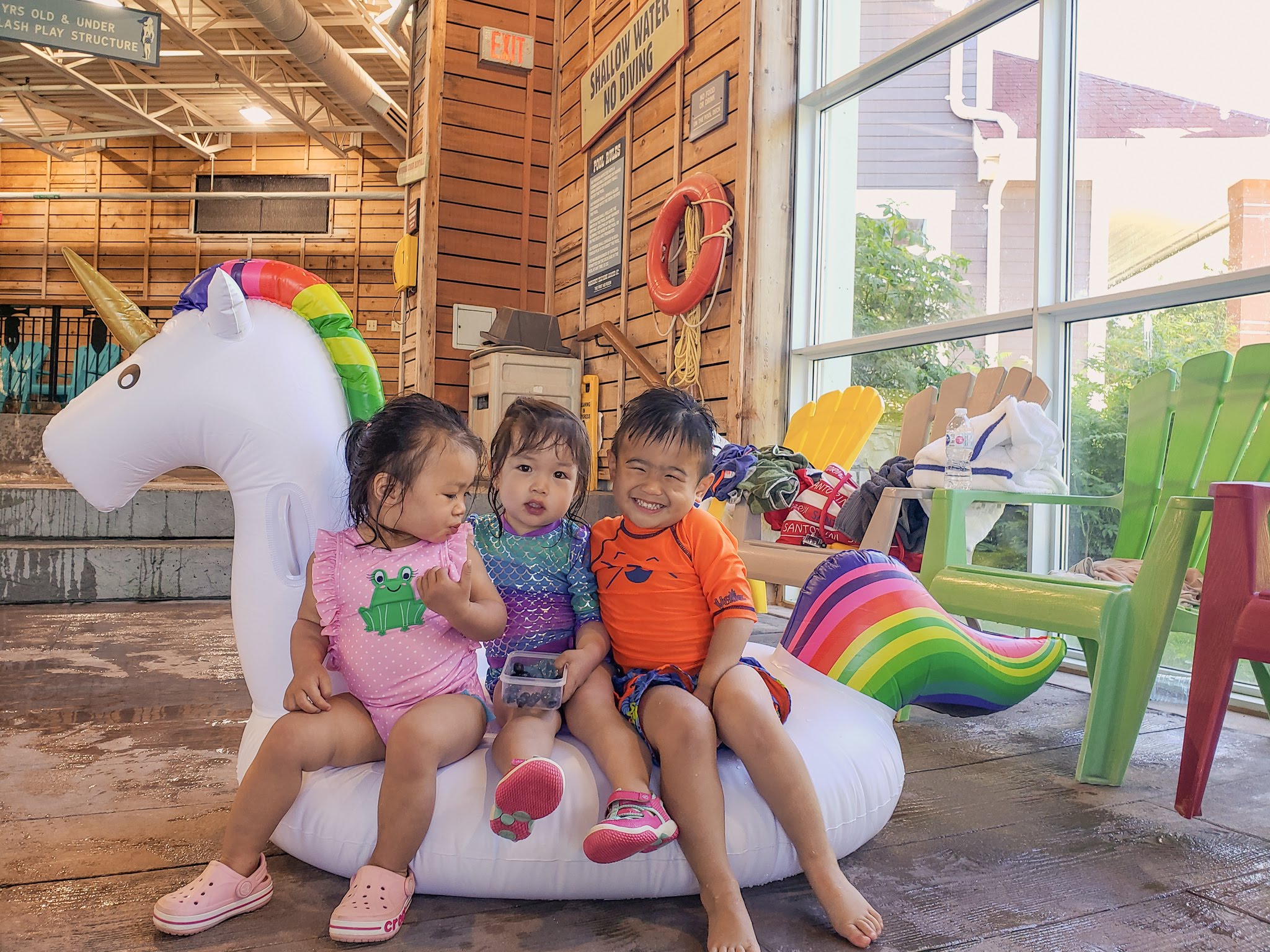 Durability: 5/5
We've only used it once, but this product is pretty solid.

Stability: 4/5
It was pretty easy blowing up the inflatable, I would say it took less than 10 minutes to blow it up. Maybe we didn't blow it up enough so I did notice that it wasn't as firm as I would like it to be. I LOVE how it has a seat so I can just ride on it. It also has a handle which made the inflatable more easier to steer. However, i would had prefer the seat to be a tad bit bigger. I was able to balance on it and kick my legs to move the unicorn and make everyone super jealous!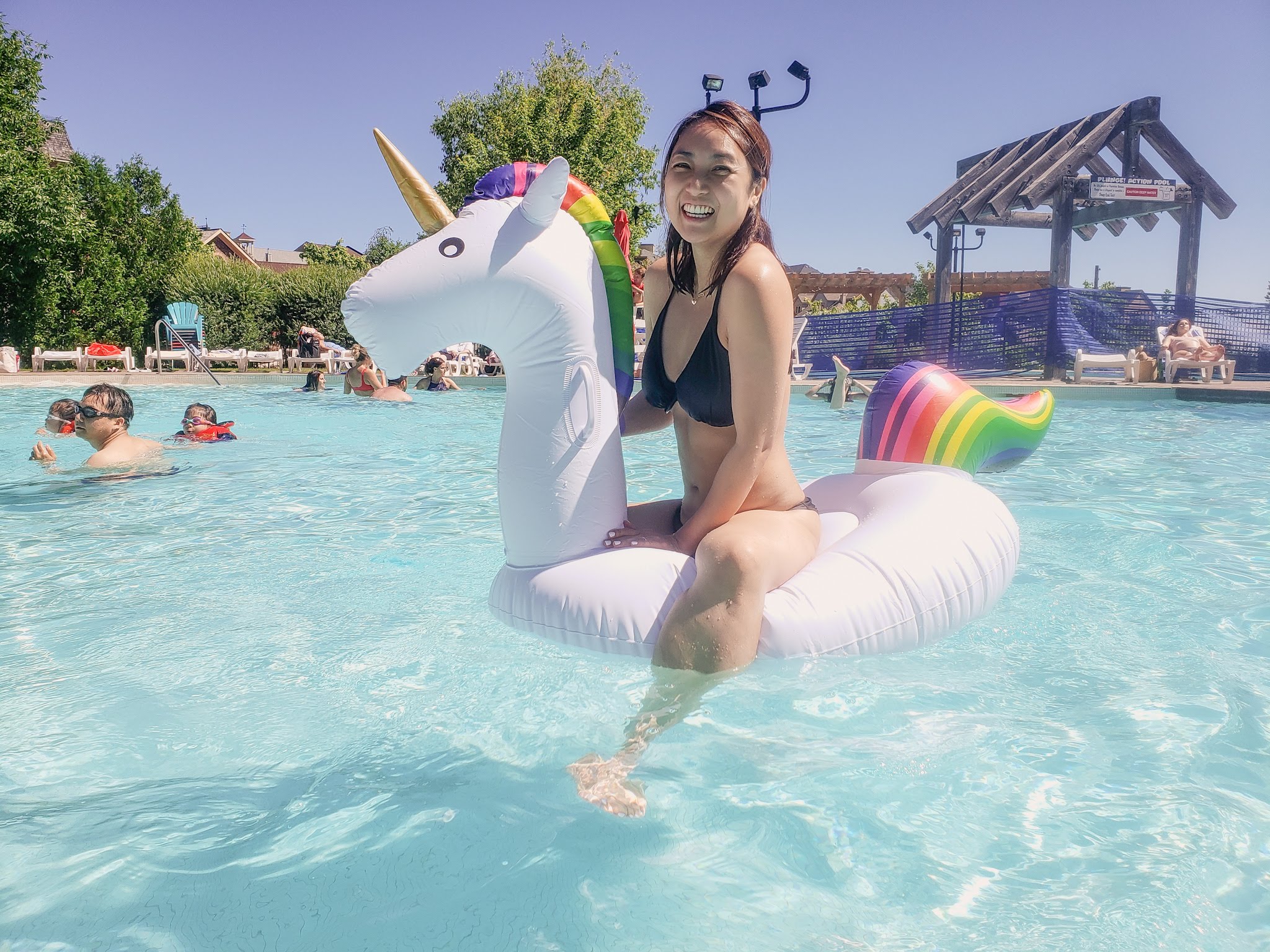 Overall: 4/5
The kids LOVED the unicorn, they couldn't get over just how big it is and kept wanting to sit on the Unicorn. Blowing it up was easy. They have one air way for the body of the unicorn and the other airway for the neck of the unicorn. I love how crisp white the unicorn is with the rainbow tail and horn. It really does stand out in the crowd! Overall, we all loved it, but would love if the unicorn seat was a taddddd bigger.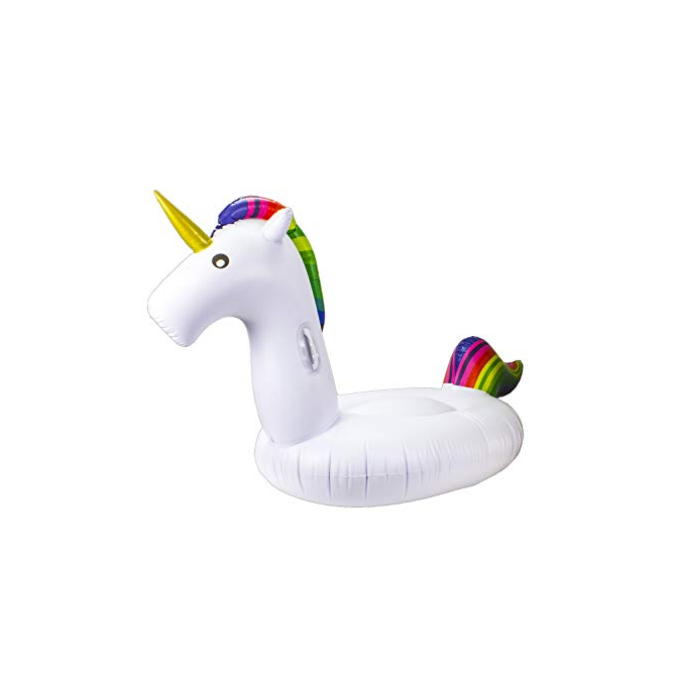 Hope everyone is enjoying their summer!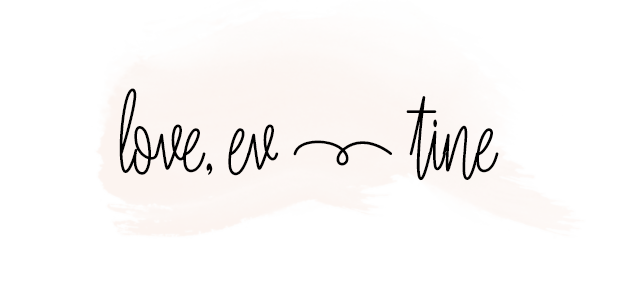 Note: This product was sent to us for review, but all opinions are our own.