Hi Everyone,
We are back with another product review! Many of you know…. after my daughter goes to bed – I legit Netflix for 4 hours before I go to bed. I've always complained how my lower back is hurting and it's probably from sitting for so long. When I was asked to review this Manual Sit Stand Desk from AnthroDesk I was more than thrilled to review it. I've been meaning to look for other options for a healthier living lifestyle. This included: reduce back pain, improve posture, increase productivity while I'm working my laptop at night. (YES!- I do work at night!!) Mostly for blogging and our Children store!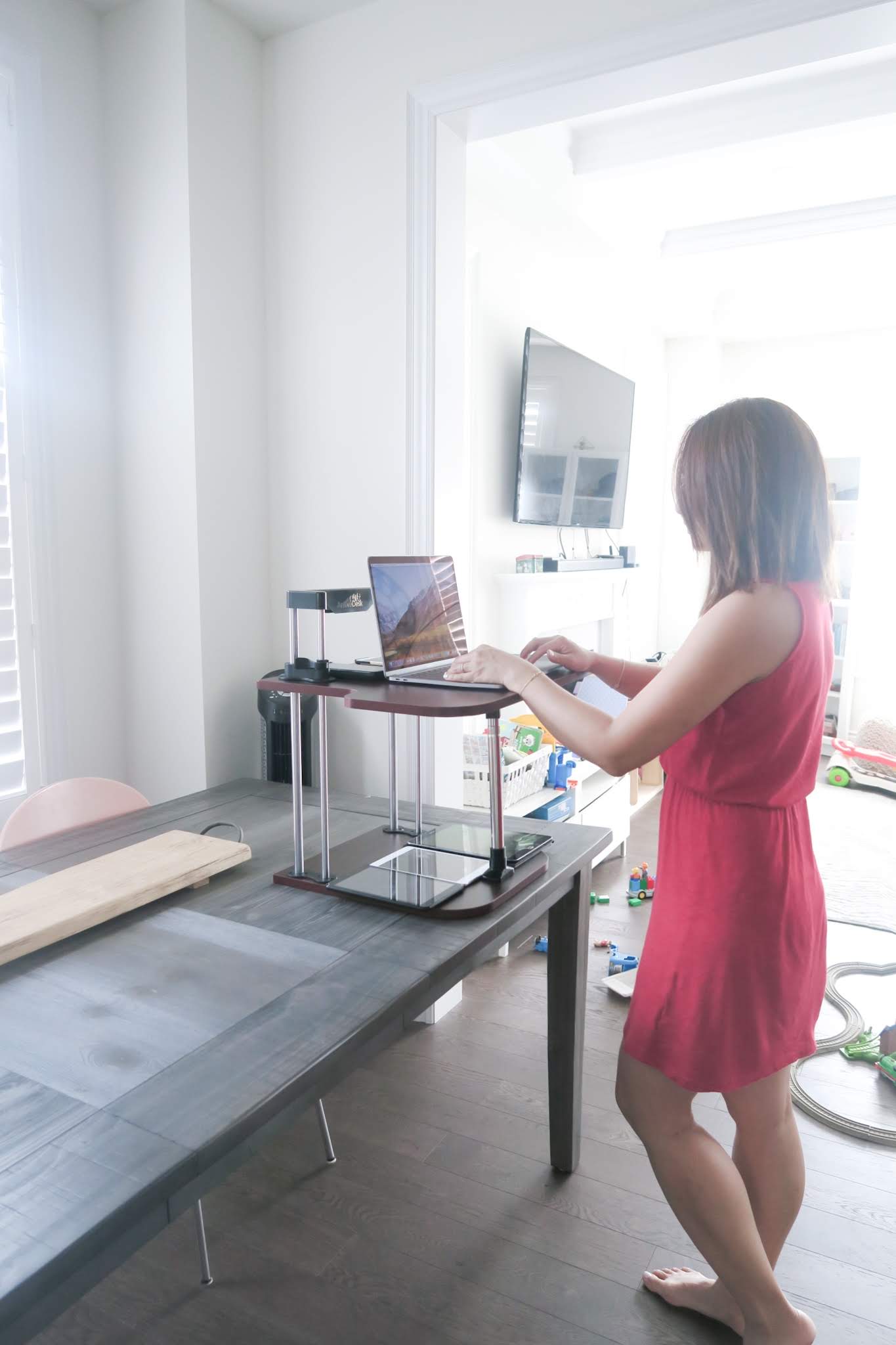 Anyway, there's my final verdict on this product:
VERSATILITY 5/5:
This works with different height. My husband and I tried it and we can adjust it perfectly to our height. This is important because different tables also have different height, you want to make sure that this stand will work with different table heights. For reference: I'm 5″2 and my husband is 5″8.

It was very easy to adjust and change height from 1″ up to 17″ simply by releasing and re-applying the locking mechanism.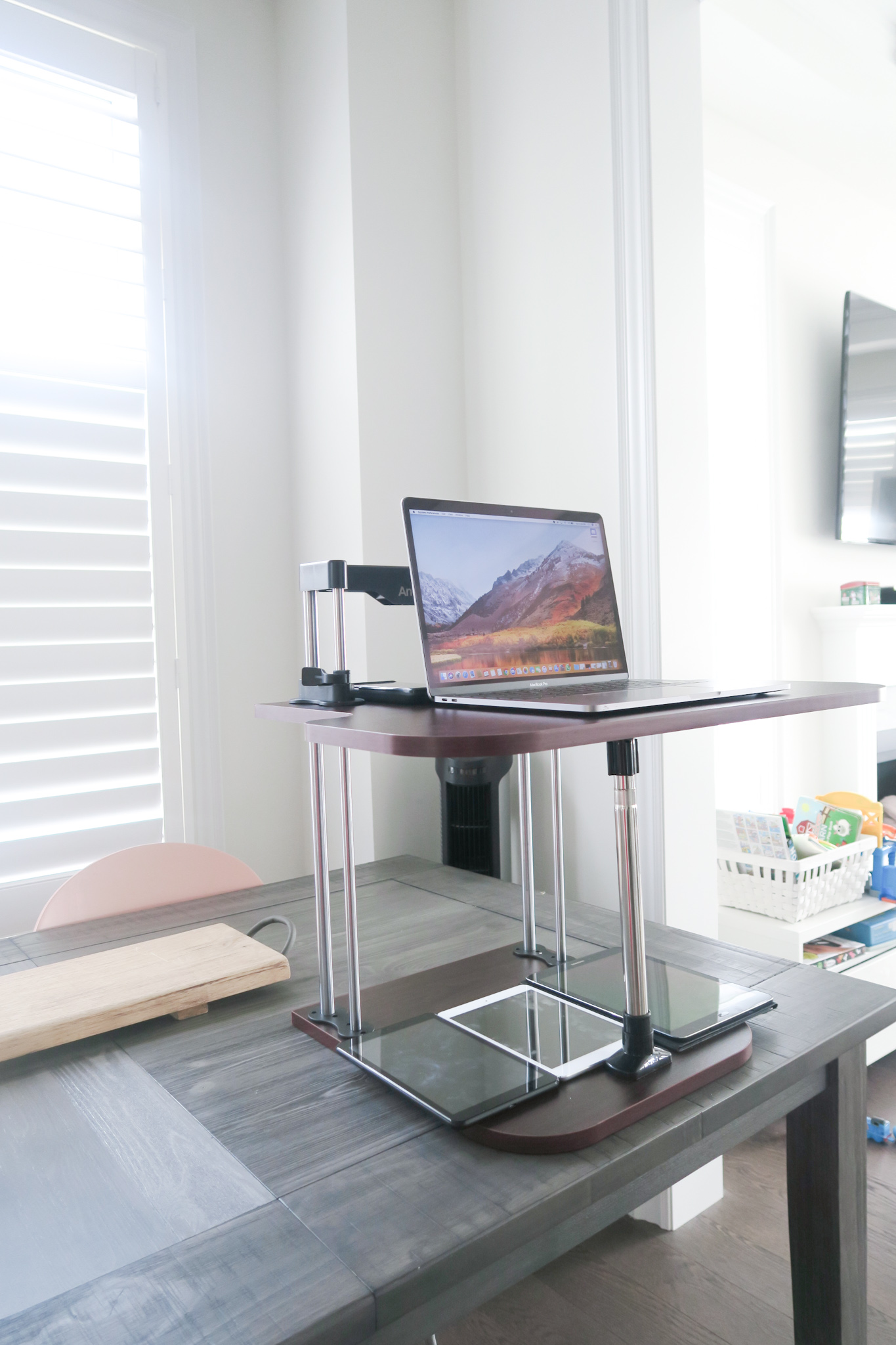 SIMPLE SET UP 5/5
I am the worst person to assemble ANYTHING. My patience level is just not there, but this was easy to set up. Took about 15 minutes!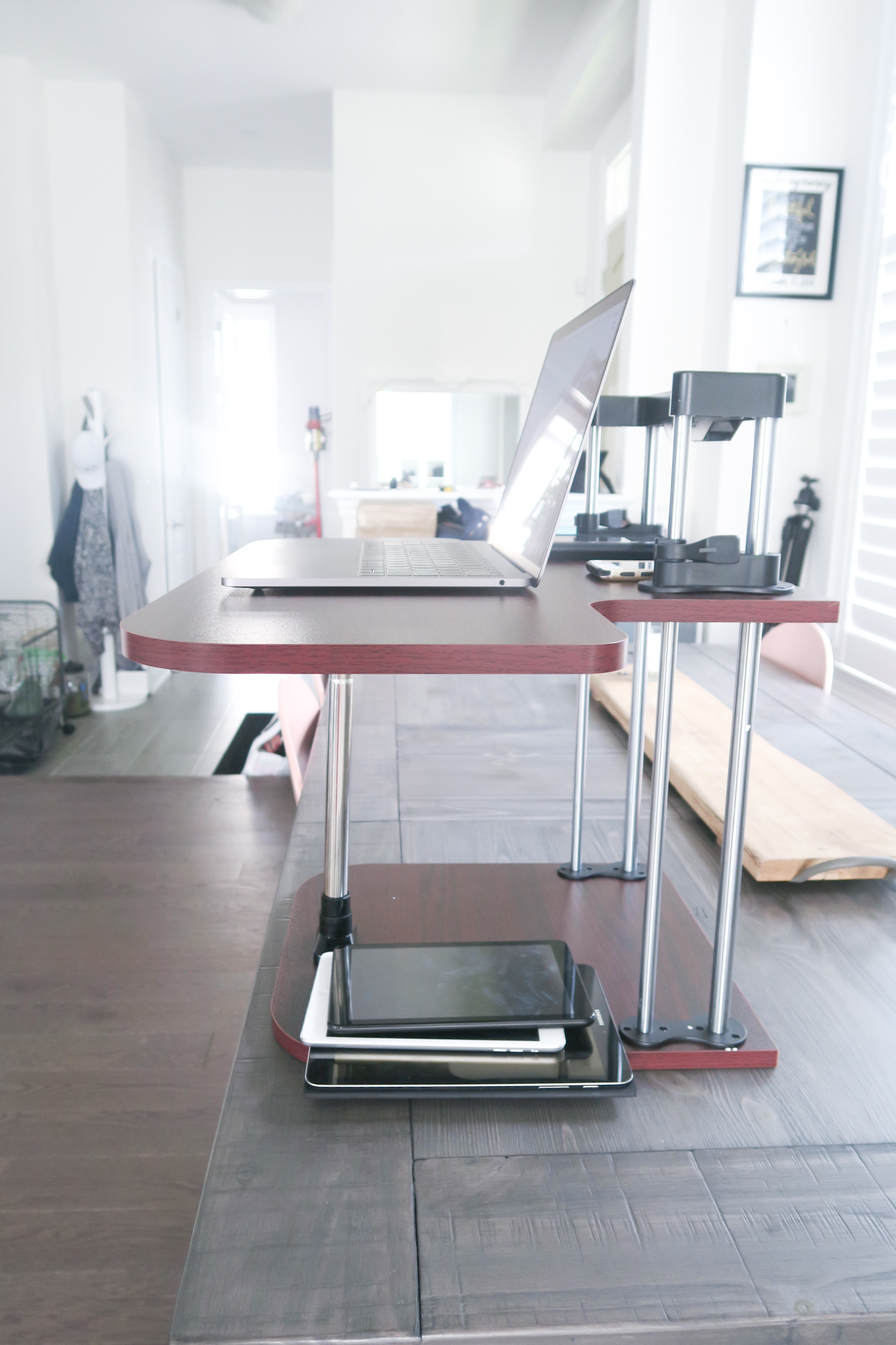 STABILITY 5/5
We tested it with my husband's gaming laptop (it's huge and heavy) and it was very sturdy but for everyday use, I just put my little MacBook Air on it.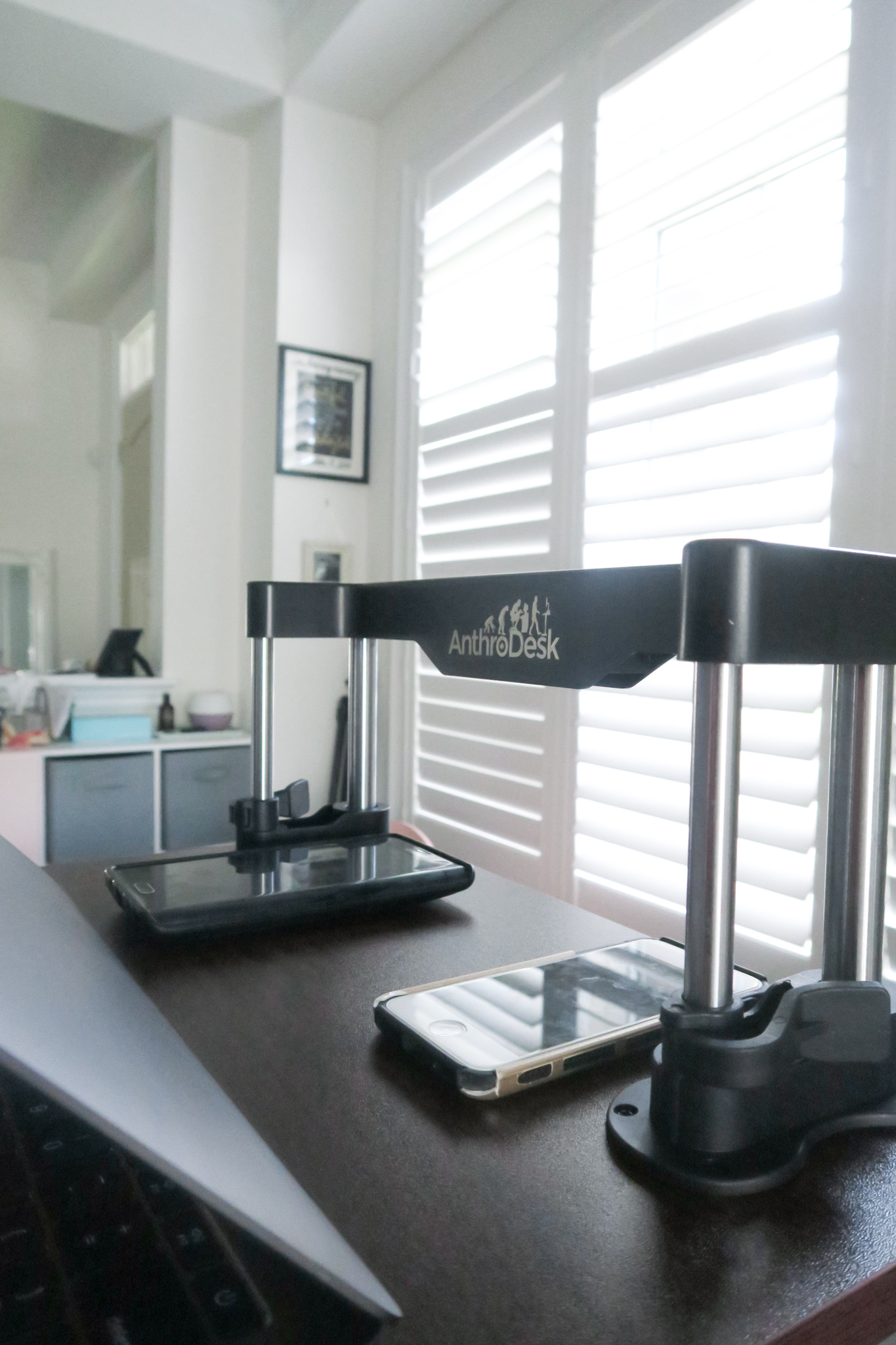 Overall/Cost 5/5
For the price I think it's really worth it. It's made of real wood. It's VERY sturdy and it looks pretty sleek. I'm very selective when it comes to extra "stuff" in my house. This made the cut! So now when I'm Netflixing for 4 hours straight…. I'm also standing writing up this blog post!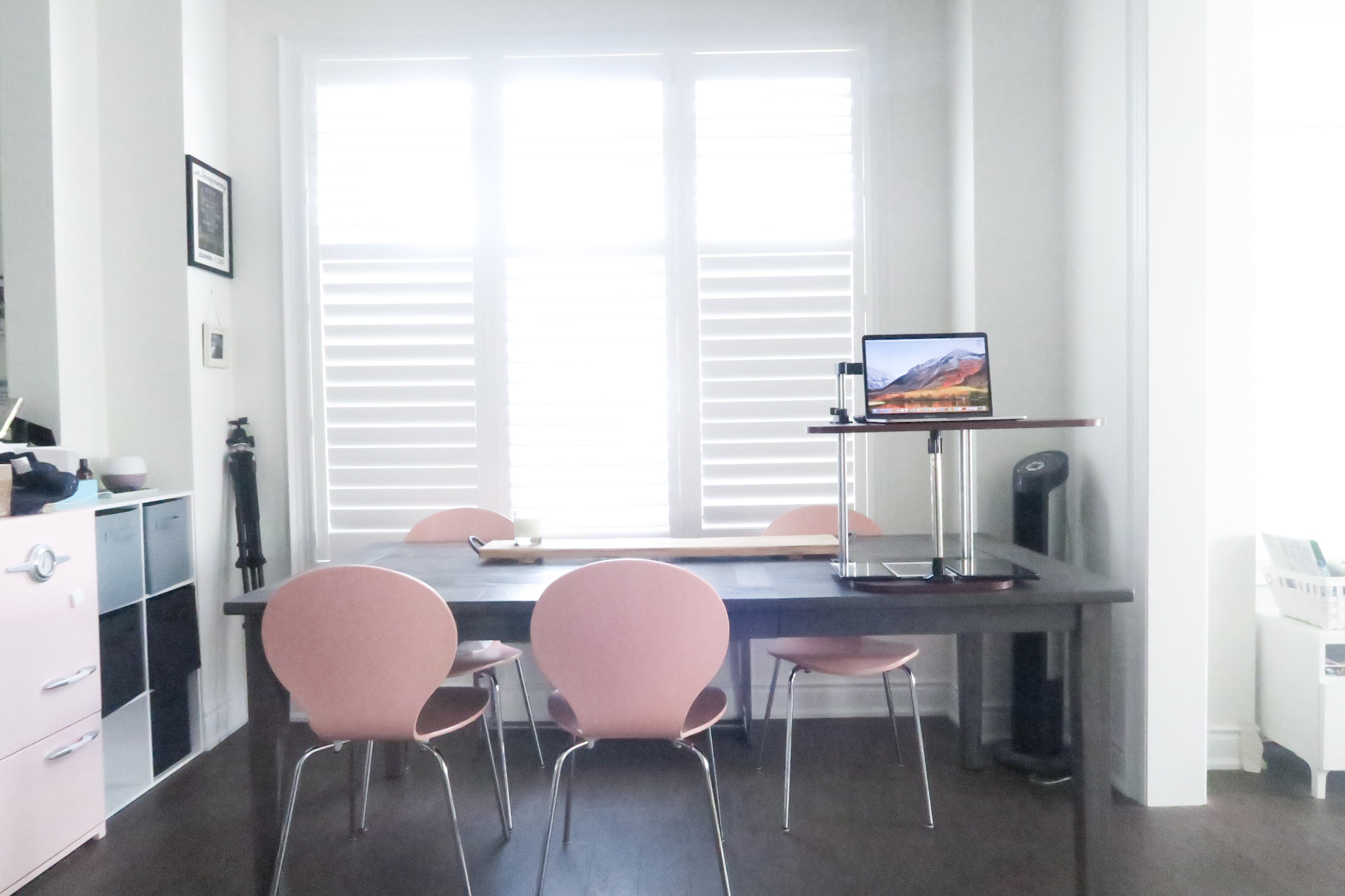 Thanks so much for reading!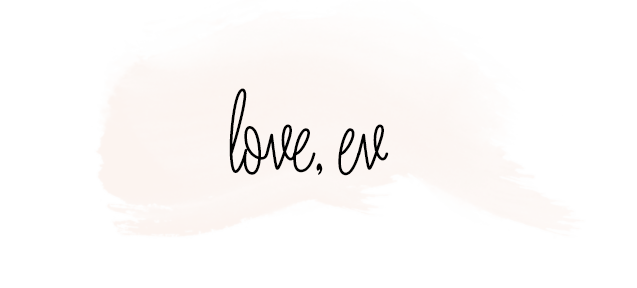 Please note: I got this for free to review, but all opinions are my own.