Window screening is an essential component for every property, and in days gone by, curtains seemed to be the only solution, yet modern blinds come in a wide range of styles and are very suitable for the bathroom. With there being many options when it comes to window coverings, it comes as no surprise to find that some people may find it hard to make a decision. With a bit of research, hopefully, this should be made a lot easier! As long as the window covering does the job and fits in with the overall aesthetic of the room, what more could you ask for?
They are very easy to use and with online suppliers (like https://www.shuttercraft-warwick.co.uk/), you can have them made to measure, which is ideal, and with a choice of fabrics, the existing décor will be complemented.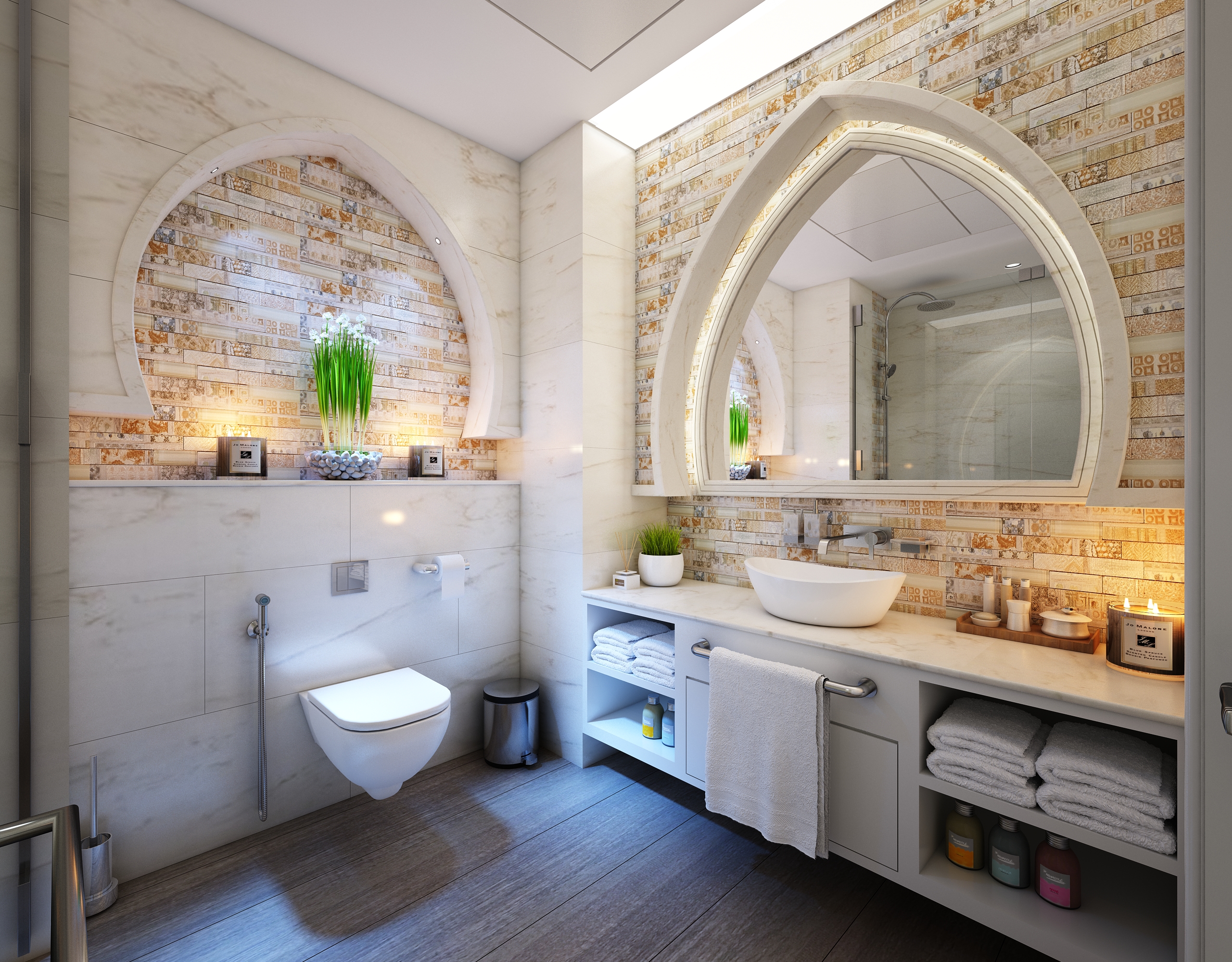 Blackout Blinds
These are ideal for any room where you require the natural light to be covered, and the fabric is specially formulated to block out even the strongest sunlight, and with a range of colours and patterns, finding something that is in line with the existing décor is not an issue. There are online suppliers of custom-made blackout roller blinds who fabricate the units to the customer's specifications, and with all the fixtures and fittings provided, fitting the blinds is a simple task.
The Rise and Fall of Curtains
For many decades, curtains provided us with essential screening, and while they might be suitable for some rooms, the bathroom isn't one of them. Many people like to place items on the bathroom window sill, and with curtains, this is very impractical, yet a blind is easily raised or lowered, and all your bathroom ornaments will not be affected. Curtains are also a source of dirt and dust that accumulates over time, and if you want curtains that block out the light, they need to be double lined, which adds to the thickness.
Condensation
This has long been an issue for British homeowners, as the freezing cold meets the interior warmth and causes condensation on the inner glass surface causing damp and mold near the windows. Blinds that are specially treated are waterproof which helps towards damp proofing the windows and condensation will not damage the fabric. All it takes is a wipe with a damp cloth to remove condensation, unless of course, you have double glazing, which should eliminate condensation completely. If condensation is a problem, there is an informative guide on the Internet that outlines practical steps one can take to reduce or eliminate condensation in the home.
Smart Blinds
This is something which is becoming a bigger thing in some house. This type of feature will only really be relevant if you are a technology based household. Some people love them, the fact that you can just click a button instead of manually sorting your blinds out is a big deal for some. Smart Blinds might certainly be the future, but don't worry it's up to you whether or not you want traditional or smart blinds.
Match the Existing Décor
The blinds in a room should be matched with the surroundings, and with online suppliers of made to measure blinds, you have so many styles to choose from. Attractive patterned fabrics that are designed to block out the daylight enable you to select a design that really suits the room, and with a range of styles and colours, it isn't difficult to find the perfect combination.
Online Measuring Guide
The dimensions of the blinds are critical and the online supplier would have an easy to follow guide on how to correctly measure, and if followed, will ensure that the blinds fit like a glove. Tailored solutions are essential these days, as every window is unique size wise, and some internal window reveals are wider at the top or bottom, which makes for a difficult fit. The fittings can be either left or right handed, depending on your preference, and with a smooth mechanism, raising or lowering the unit has never been easier.
You and your partner can spend some time browsing the many designs that online suppliers stock, and once you have found the right design, simply get out the tape measure and follow the online instructions and you can be sure the blinds will fit like a glove.
Thanks so much for reading,