If you are looking for garden buildings for small spaces, we can help. Small gardens, petite patios, and even tiny terraces need a little more thought than bigger areas, but even the smallest garden can be transformed into a beautiful outdoor retreat with the right design.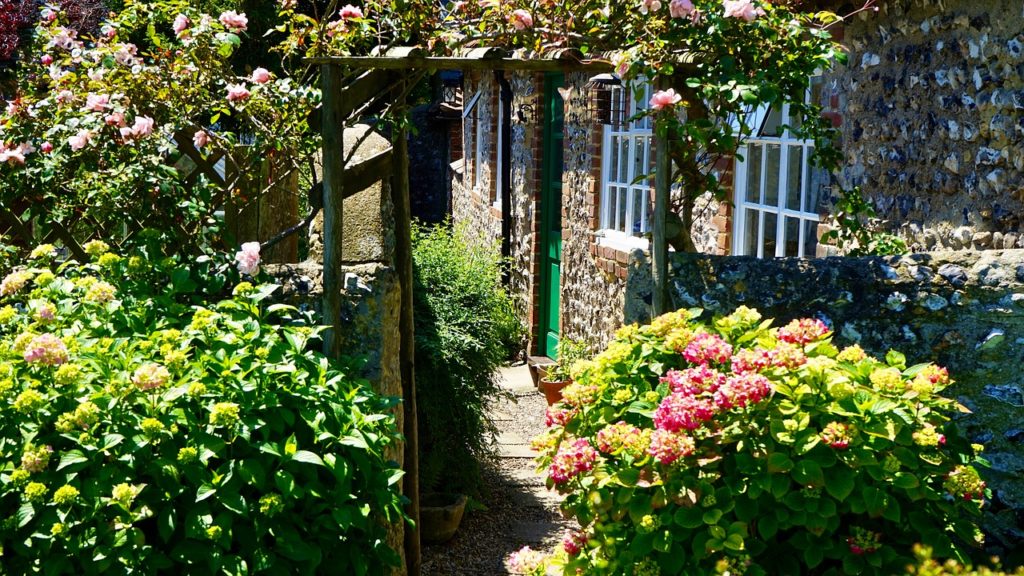 In fact, small gardens offer plenty of advantages, the main one being that they are low-maintenance. They're also the perfect space to get creative, as even a tiny addition can have a dramatic effect.
If you're wondering how easy is it to buy a log cabin in the UK or in your local area, the good news is that it is no effort at all. Cabins are available in a variety of sizes, even for small spaces. Best of all, once you have your garden building, there are so many things you can do with it. Here are a few ideas to get creative with your log cabin.
Make your Space Functional 
Adding a concrete gas fire pit to your small garden will transform it into a gathering place for family and friends. Who doesn't love roasting marshmallows as you watch the flames dance?!
Go for White Walls
Think of the exterior of the building the same way you would an interior. Often, white paint is ideal for small spaces as it brightens and lightens the space, and even garden buildings can benefit from this trick.
Bring the Inside Out
We all hear about bringing the outside in with big windows and house plants, but it also works the other way round. If your garden is simply too small to plant much, turn it into an outdoor dining area. All you need is a couple of benches and seats, some outdoor cushions and a table. For year-round use, have a look at these custom firepits online to bring warmth on chilly autumn nights so that you can drink hot chocolate sat under the stars.

Choose Garden Pots
You may have a small space, but you can create a lush look with low-maintenance options like gravel around the cabin complete with plant pots and colourful blooms. Add two chairs and a small round table and you have the ideal summer spot. Arhaus has some nice table and chair options that are inspired by the outdoors. They would look great on a patio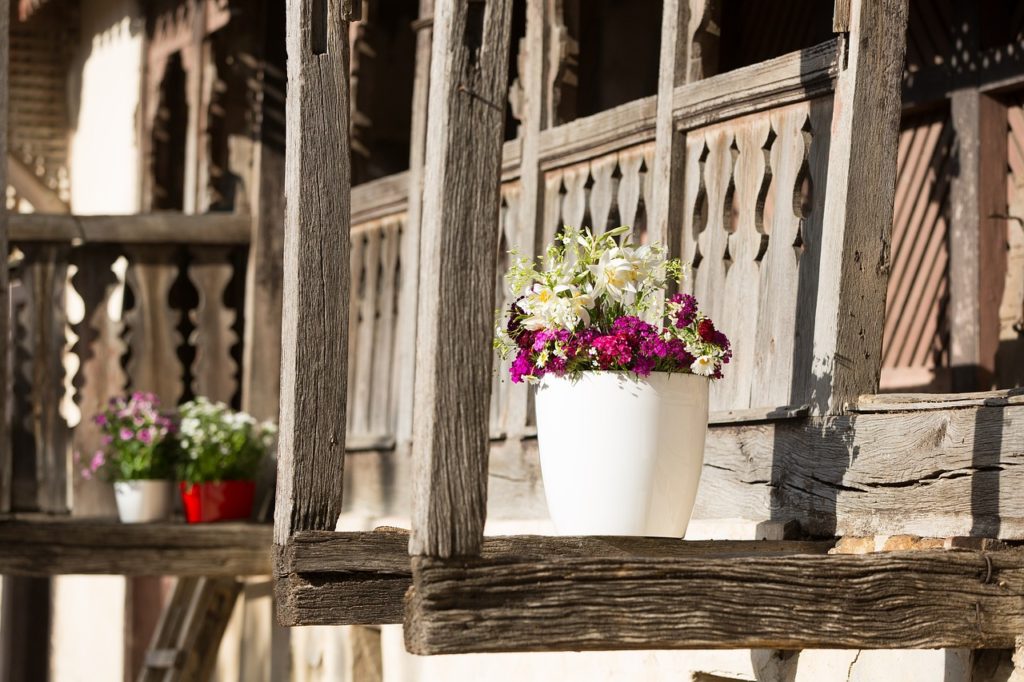 Trail Plants
Use a small trellis against the cabin and add greenery and color. Climbing plants are fantastic for small gardens and cabins as they can lift flowers and foliage off the ground and draw the focus away from the small space. If you are planting climbers along the walls of your house, you may have to keep them pest-free since it can cause pest infestation indoors as well. You can get your home treated for pests (a service similar to https://www.pestcontrolexperts.com/local/minnesota/ could be hired) beforehand to prevent the issue later. Utilizing vertical spaces for greens can be useful with a small garden space.
Go for a Multitasking Space
If your space is tight, make sure your shed works for you. You can get prefab sheds in all different sizes to suit any space nowadays, so you're sure to find one big enough to store tools and bikes, or even as a work or hobby space. The greenery around the shed will provide privacy and shade, and the walls are great for lanterns and even built-in seating with decorative cushions. If you're not fond of prefab sheds, you could get a custom made shed with the help of firms such as Backyard Storage (to know more, click https://www.backyardstorage.com/).
Mix Things Up
A small space and small garden building need not be boring. Make things attractive with strong landscaped lines, light and bright colours and even create interlocking zones with patio slabs, chippings, or even wood-stained decking.
Simply the Look Using Symmetry
Why not get inspiration from formal gardens and bring organization to your small space? You can design a classic layout with a central lawn and neat log cabin that feels formal and elegant, as well as organised. Use plants and climbers to draw the eye upwards and line any brick paths leading to the space with lavender and colourful blooms.
A small space need not be boring or overcrowded. With the right size log cabin, you can create a beautiful, elegant, and highly useful outdoor space, complete with storage or an entertainment area.
Thanks so much for reading!