Many of you know I am a cheapo when it comes to things I can DIY. I was looking for online stands to hold up on my Balloon Garland and most stands I found were over $50…AND for someone to come and do our balloon garland was $400! YES $400!!!!!  SO! I decided to take up on my own hands to make my own DIY backdrop. This backdrop stand is quick and easy project that is VERY sturdy!
The need for a backdrop stand
Christine and I have been planning our children's birthday and our TRIS & ARI launch for awhile now. I have this vision in my mind that I need to do a balloon garland backdrop. I've been obsessed with balloons, and a party is no party without it!
A DIY budget-friendly solution
I've been searching online for DIY balloon gardlands and how to make a backdrop, there's ALOT of information out there, so find one that suits you, or just simply modified the measurements!  I decided to go with a stand that was 54-inches wide and just over 60-inches tall.
This is pretty large, which we need. We wanted this to be good for venue shows, and any events we will have going forward!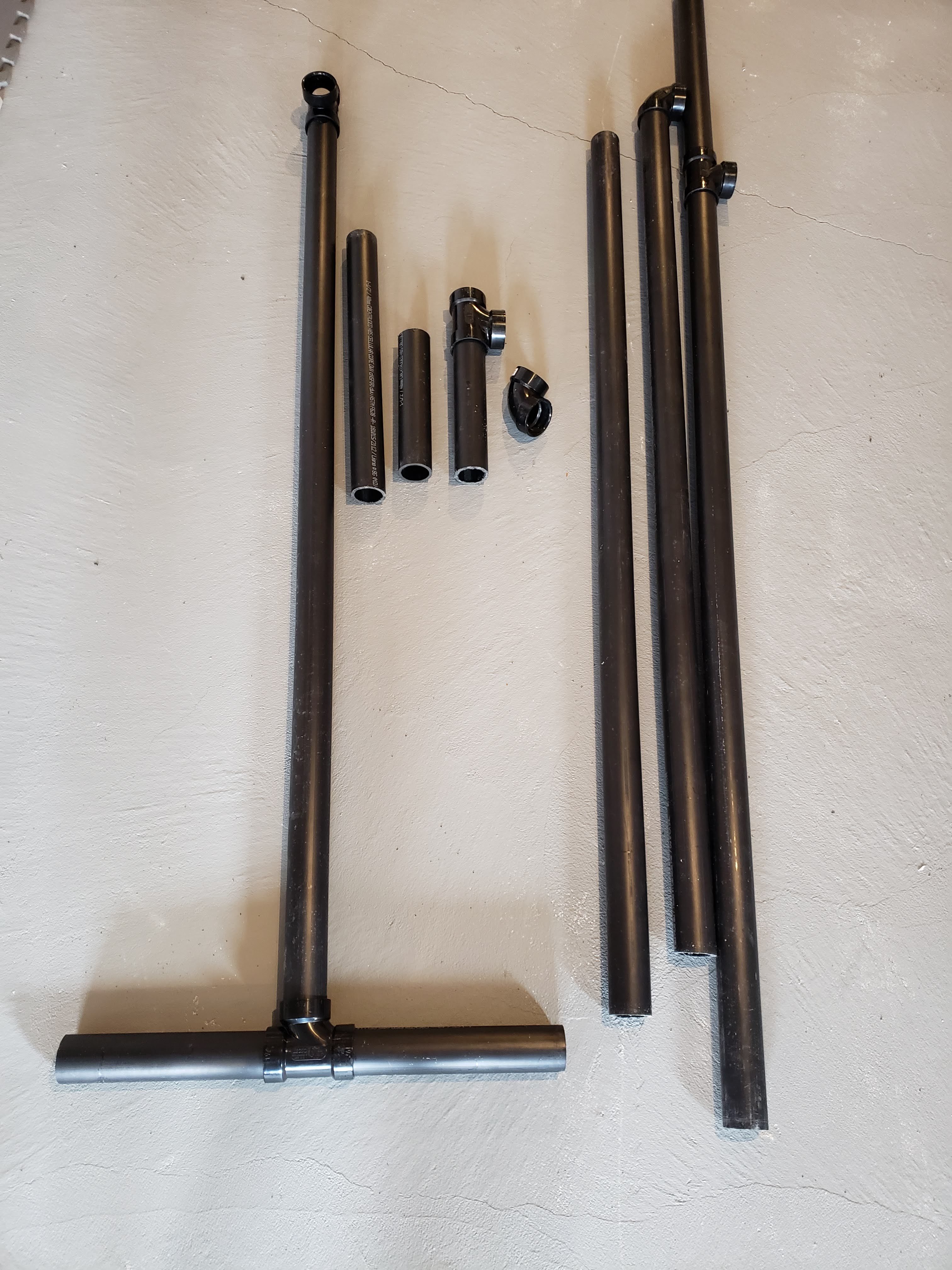 Supply list
(3) 10-foot 3/4-inch PVC pipe
(4) 3/4-inch PVC T-pieces
(2) 3/4-inch PVC elbows
(4) 3/4-inch PVC end caps
Pipe Glue
Hand Saw
Note: It is very important that you get the slip-on end caps, t-pieces and elbows.
Cut list
(2) 54-inch lengths – cut from first 10-foot pipe
(4) 30-inch lengths – cut from second 10-foot pipe
(4) 16-inch lengths – cut from last 10-foot pipe
I tried asking Home Depot if they would cut it for me, unfortunately they said they can't – so I ended up using a hand saw back home and cut it myself. It wasn't too bad!
Assembling it together
I started it on the floor then I simply just prop it up after. I would start assembling the long pieces, then the middle pieces first. Because it's pretty tall, I had to do it on the floor or else I would had need a ladder!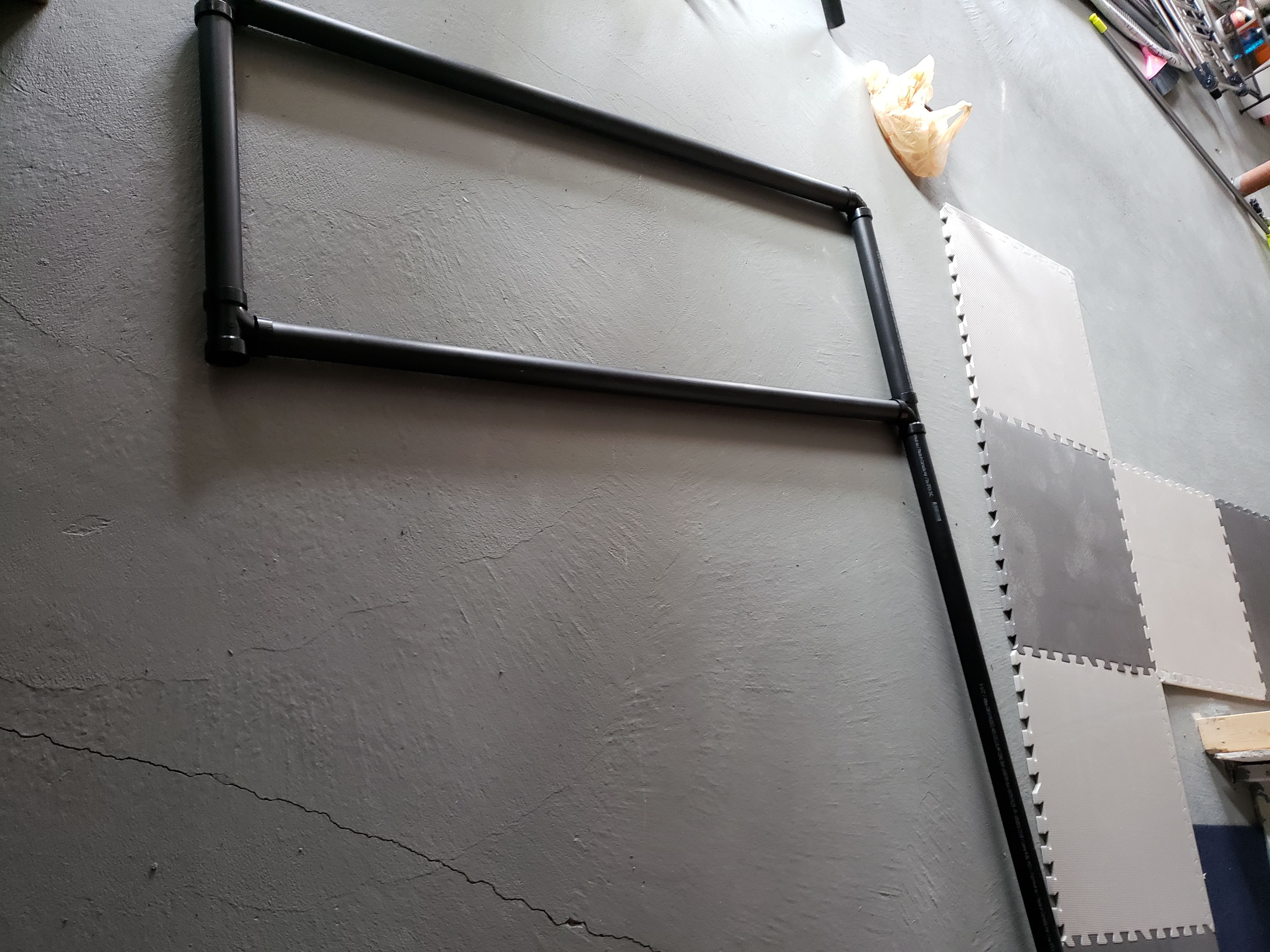 Assembling the stand
I got my husband to do some sawing for me because that pipe was pretty thick. Start by attaching a 16-inch piece to one end of the t-piece. Add another 16-inch piece to the other end. Put end caps on both ends. Repeat. These are the legs to the stand.
Next, connect a 30-inch piece to the leg stand and add another t-piece. Attach one more 30-inch piece and repeat for the other stand leg.
Using the two t-pieces in the center of the legs, connect one of the 54-inch pieces to each side of the stand legs. Using the two elbow pieces, add the remaining 54-inch piece to the top of the stand.
Because I will be transporting the backdrop stand, I decided to glue the key pieces together. This helps with setting up the process much faster.
Pieces to glue together:
The legs on the bottom (4) 16-inch lengths
I also glued the elbow caps to the PVC tubes (just on one side) so it's easy for set up with transporting!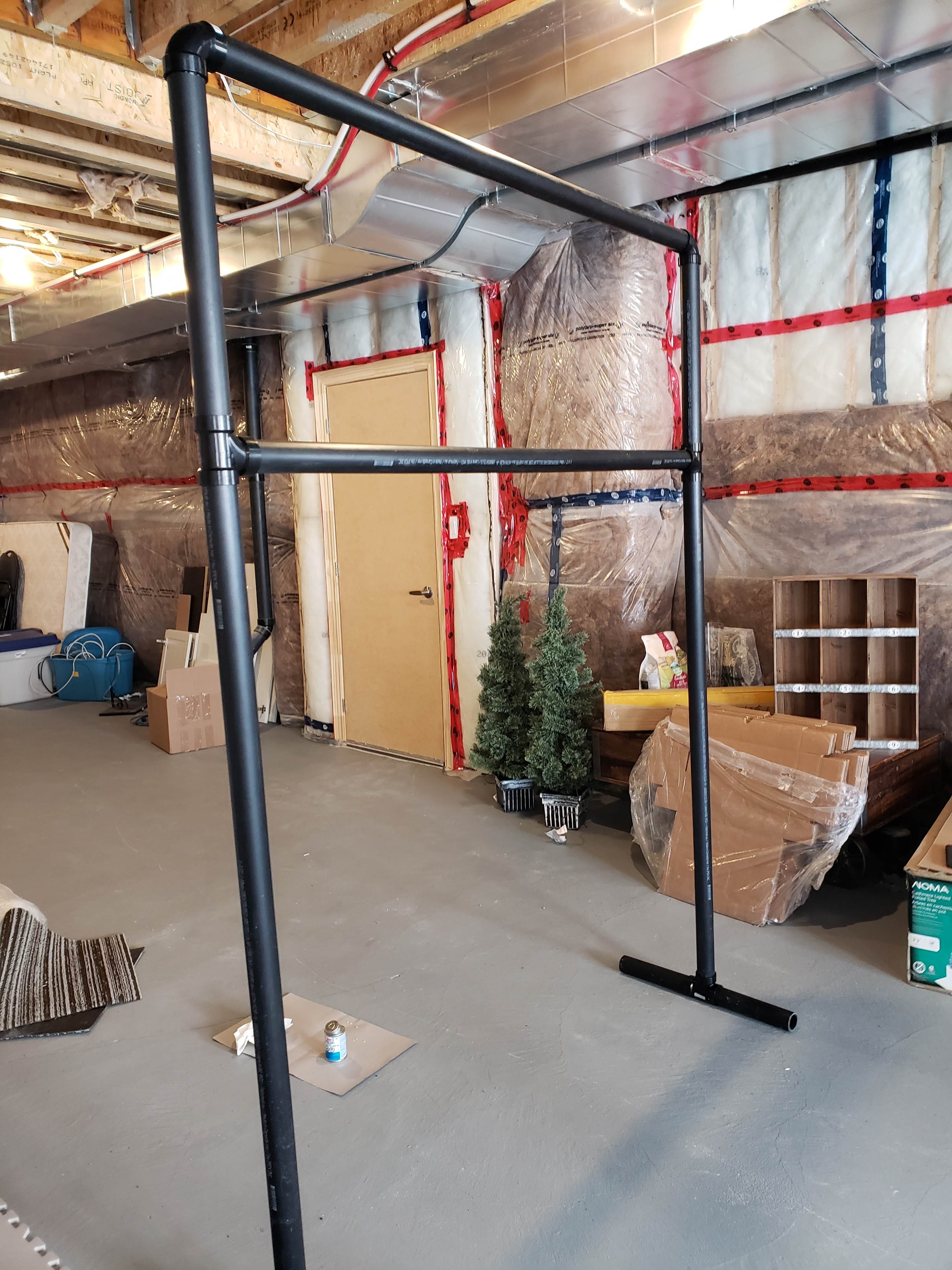 Backdrop
This is the fun part! It's TOTALLY up to you how you want to do this. I decided to do muti-color fabric which required me to cut all the fabric up. OR you can just twin sheets that make it a easy and quick backdrops, or you can use curtains, or backdrop paper.
I decided to make a trip to fabric land and got some of their cheapest fabric.
Cut Size: 
I decided to go for 60inches long that gave me some draping.
Then I simply hung it over the stand. I did tie a knot so it was stable and ensure it didn't show any of the pipes.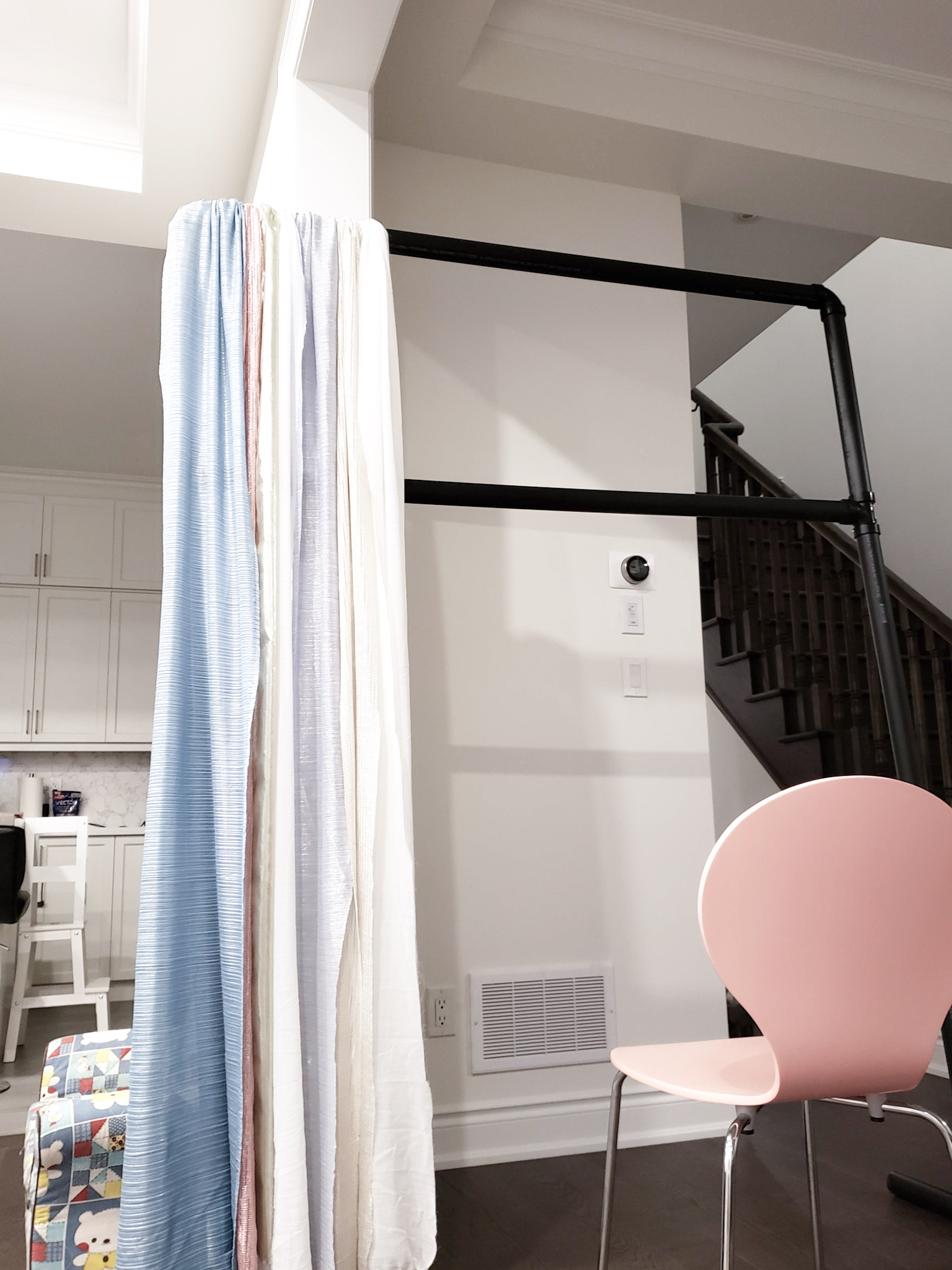 Below you can see I got about 4 different colors fabric and I draped it over.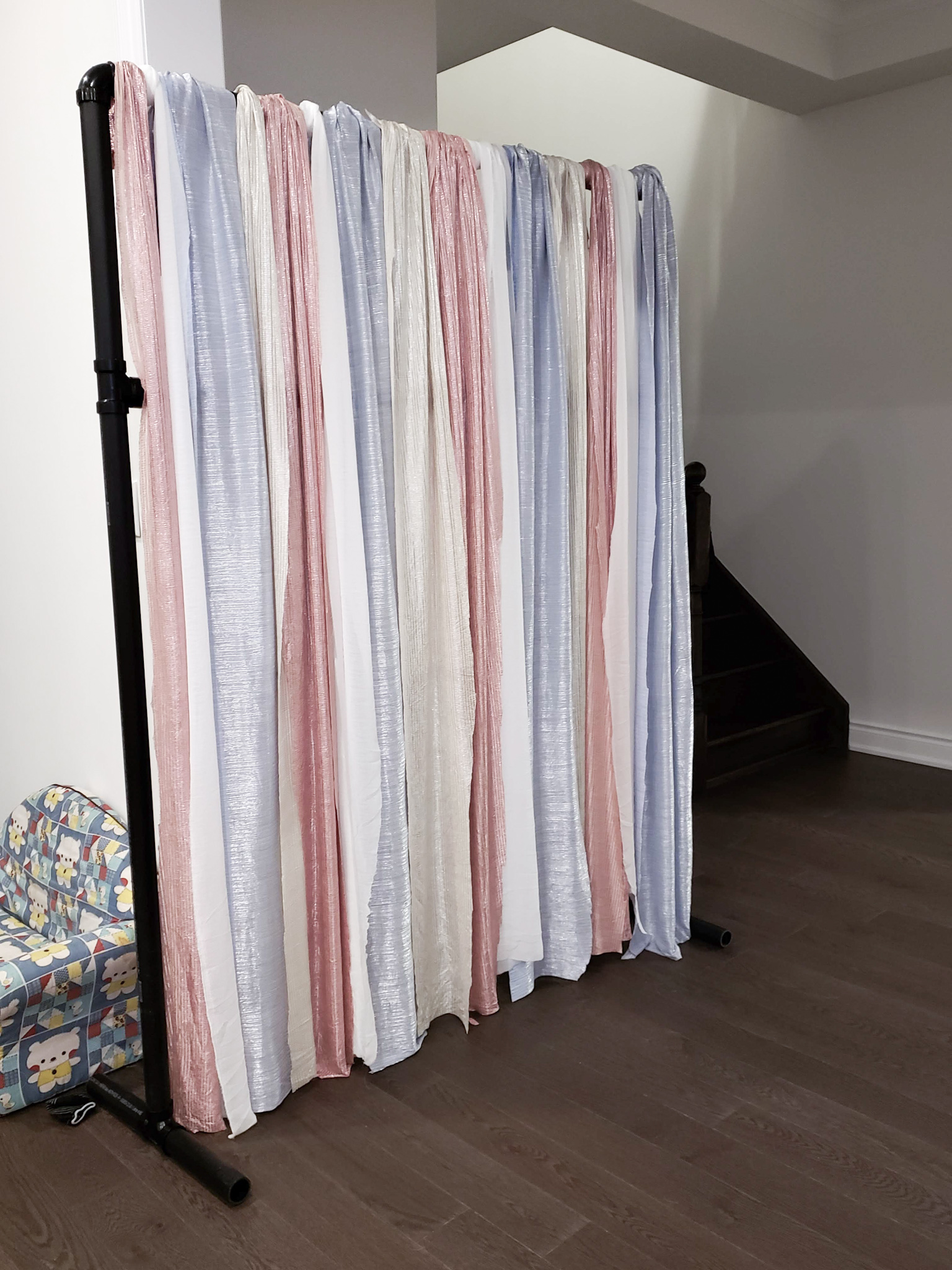 Assembling the Balloon Garland
Now, this is the FUN part! I really enjoyed blowing up the balloons. I also got a machine to blow it up, but my daughter was sleeping at the time, so I ended up just blowing them. It wasn't to bad, since they are all different sizes and so it was super easy.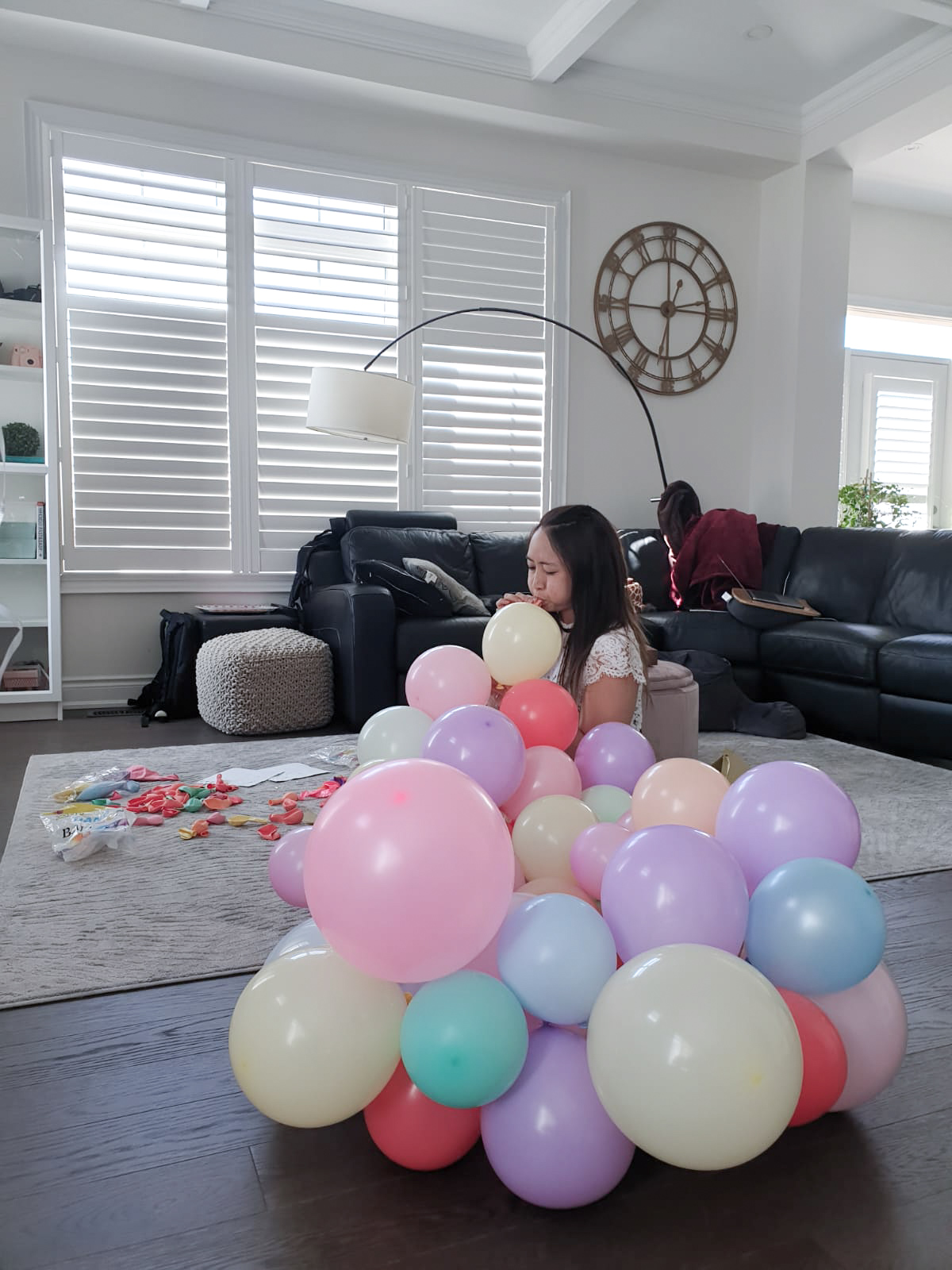 Here's what I used: 
5pcs 24 inch macaron balloon candy color
20pcs Solid Color Balloons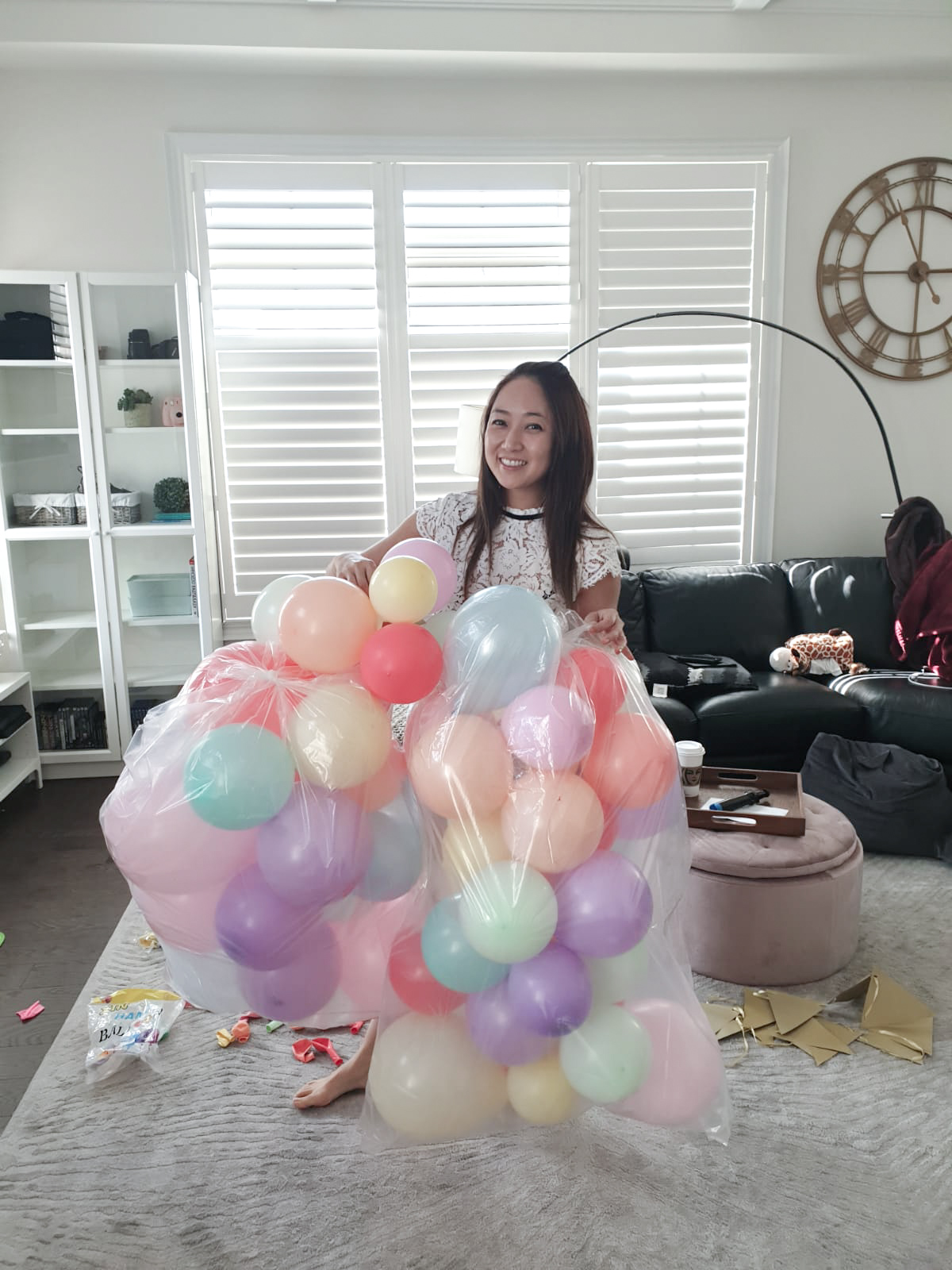 Noobie tip: Do NOT try to transfer the balloons when it's cold/raining outside. It was the worst idea ever because all my balloons actually deflated. I was so sad. As you see the picture below: Some of the balloons got super small!
Final Product
After many many hours of making the stand, getting the right color fabric AND setting up the balloons, we finally did it!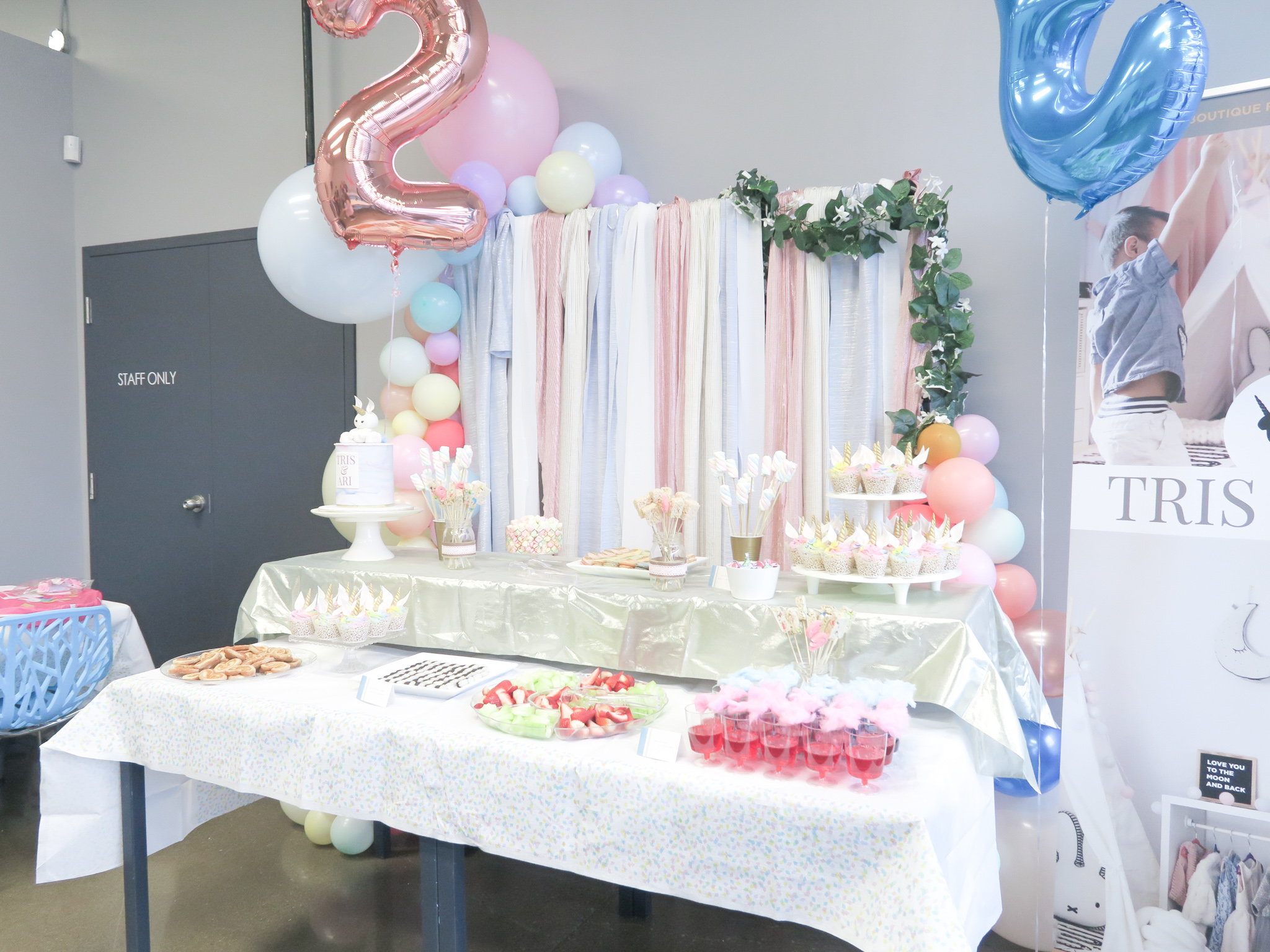 The set up was honestly super easy, but it was just the prepping that took a bit some time, but it was all well wroth it!
If you're not a DIY person, there's other option: here's an amazon stand for $50 bucks!
Thanks so much for reading!