When arranging furniture, fixtures and fittings at home, there is much to consider and for most UK homeowners, mixing a few elegant antique or vintage items into the design makes for an ideal setting. In most cases, there is a fireplace in the room and when you are thinking of what to place above that, a mirror is the ideal solution. Whether the room has a high or low ceiling, one needs to consider the precise placement of the mirror – which must be centrally positioned to achieve balance – and how much space should be left above the mantle.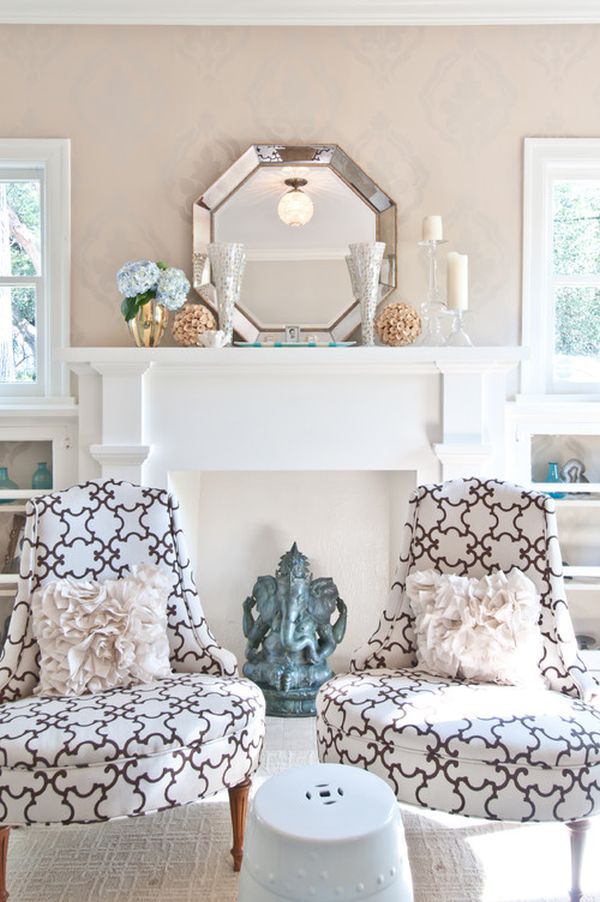 In Proportion
One hard and fast rule is that the mirror should never be wider than the mantle and should generally be in proportion to the room. One can place the mirror vertically or horizontally and with the right frame, this piece will highlight the fireplace and give the room a spacious feel. How does one go about acquiring an antique overmantle mirror, you might ask, well an online search is the best place to begin your quest.
Room Perception
If you would like to enhance the width of a wall, then a horizontal mirror placement is recommended, while a vertically place mirror would accentuate the height of the room. The mirror also reflects natural light and this can be an attractive addition and with the help of a couple of friends, you can have the mirror held in both horizontal and vertical positions to see the difference.
Mirror Style
This is the ideal setting for a thick frame as you would find on a 19th century French mirror or painted Victorian over mantle. You are spoilt for choice with over mantle mirrors and it really does depend on the existing décor, and if you are at all unsure about the style – or placement – consult an antique dealer, who would be happy to advise. You can refer to informative articles on how mirrors can be used in interior design, offering professional suggestions.
Mirror Height
Typically, the bottom edge of the mirror frame would be six to twelve inches from the top of the mantle. Any further and the mirror loses its connection with the mantle – which is the focal point of the room. Trial and error always produces results, so if you are unsure, experiment a little and you will find the ideal placement.
Placing any antique item can be tricky, yet by searching online with Google images, you will certainly be exposed to many good ideas. Online antique dealers make sourcing simple, as they create search-by categories, which include searching by period, size, or colour, and with many UK antique dealers posting their selected items, there is an extensive catalogue to browse. Purchasing from a reputable dealer adds confidence in what you are buying and with his expertise, you won't make the wrong choice.
If you are not so knowledgeable about antique furniture, consult with an established online antique dealer, who would have access to many attractive items and can help you to acquire exactly what you need.