Hi Everyone,
Hong Kong is a very small place, but each time I come back I always seem to find something new!
Sailormoon Everywhere (You can find these in any beauty store)
I'm sure you guys have seen this everywhere from every blogger – Sailormoon EVERYTHING. Literally. I will blog about my experience in Japan soon and seriously Sailormoon is really everywhere.  They started to launch these cute moon prism power eyeliner. How CUTE are these?! I didn't buy any even though I REALLY REALLY wanted to. But I wasn't fan of the quality of the eyeliner, so that's why I didn't get it.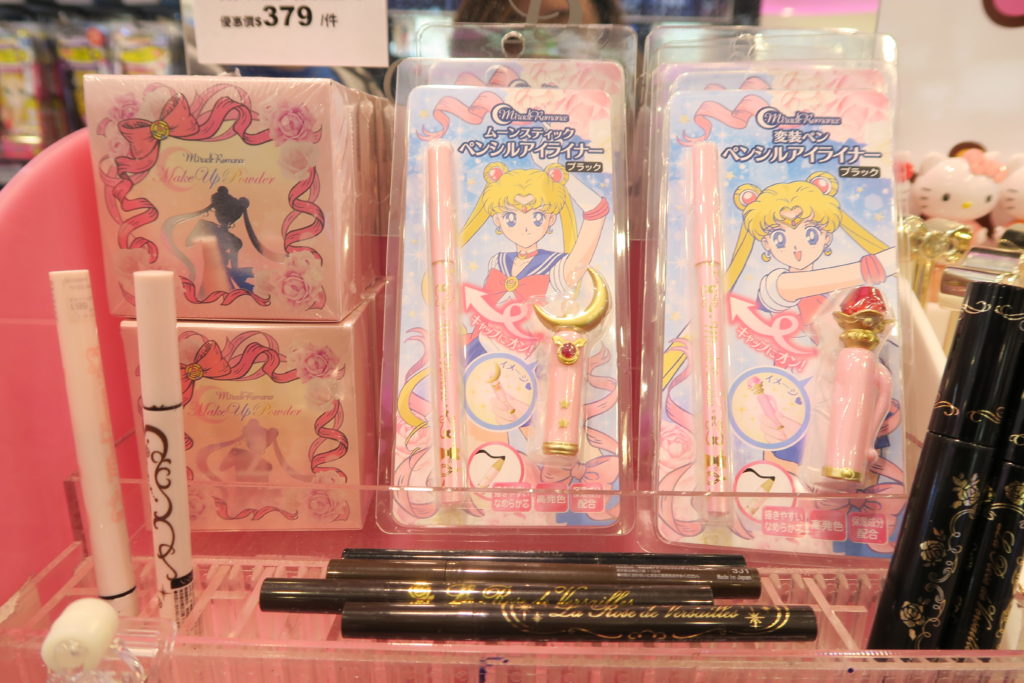 Little Twin Star Cafe (Central Address: B/F, No. 1-13 Century Square, D'Aguilar Street, Central
Tsim Sha Tsui shop Address: L308, The One, Tsim Sha Tsui)
If you grew up in the 80s/90s you will know Little Twin Star!! I was super excited to see they actually have a cafe! Dim sum icon in Hong Kong Central and Tsim Sha Tsui shop cooperate with Little Twin Stars, launched 10 creative dim sum and seven desserts, all printed with colourful Kiki & Lala images! Recommended to try colored shrimp dumplings, pork dumplings with the original grain tape, milk imperial quicksand bun, shrimp rice rolls. You can purchase the Little Twin Stars cutlery, surely the Little Twin Stars fans can't miss!
Tai Mo Shan Country Park
My uncle drove us up to the Tai Mo Shan Country Park. Tai Mo Shan is the highest peak in Hong Kong, with an elevation of 957 m. It is also the tallest coastal peak in Southern China and second tallest coastal peak in China after Mount Lao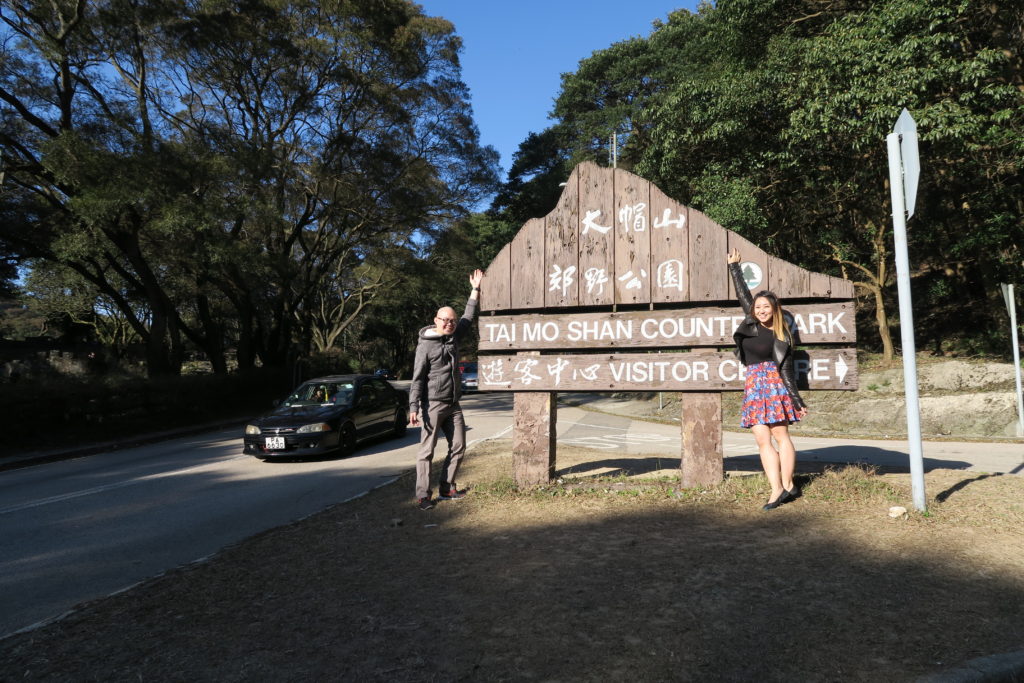 Ngong Ping 360 (Lantau Island)
The Ngong Ping 360 is a tourism project on Lantau Island in Hong Kong. The project was previously known as Tung Chung Cable Car Project before acquiring the Ngong Ping 360 brand in April 2005. If you do plan to visit the Lantau Island where the big buddha is – then you must read the following tips!
GO EARLY. Before 9 would be great. We arrived at 11am and below is the line up. WE WAITED FOR 2 HOURS.
Buy tickets in advance then you can skip the line
You don't need to get the crystal 360 cable car – it's all the same (you just get the view from below)
Oh and if you don't mind the cable car STALLING and STOPPING while you are hanging 50o feet in the air – then by all means go ahead and ride the cable car.
To put things in perspective – here's my conversation with my family seconds before the cable car stopped
Me (while going down from the hill): I wonder what are the chances of the cable car stopping?
Dad: I heard couple of cable cars fell a few times
Me: ………… WHAT?!
Announcement: Sorry for the connivence, but we are experiencing some technical difficulties we will be stopping here for a few minutes
Me (peeing my pants): UM………. O.M.G. We are all going to die
10 minutes later: we are moving again
So the moral of the story. I will NEVER EVER go back here. Every again.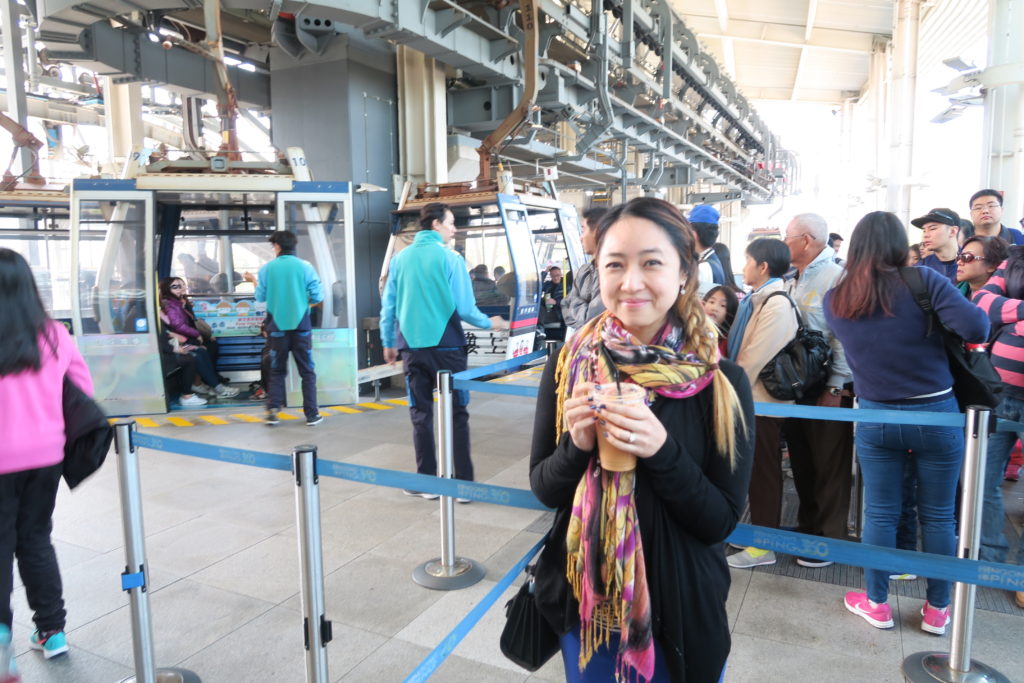 Riot in Hong Kong 
What are the chances that we will encounter a riot in Hong Kong?! Yes that happens during Chinese New Year – if you are not familiar with Hong Kong – it's used to belong to the British. Ever since 1997, China took control over Hong Kong again and it's common ground that all Hong Kong people has this fear that China will take their freedom away.
Below is a picture of Hong Kong people ripped the bricks off the floor to throw it at the police.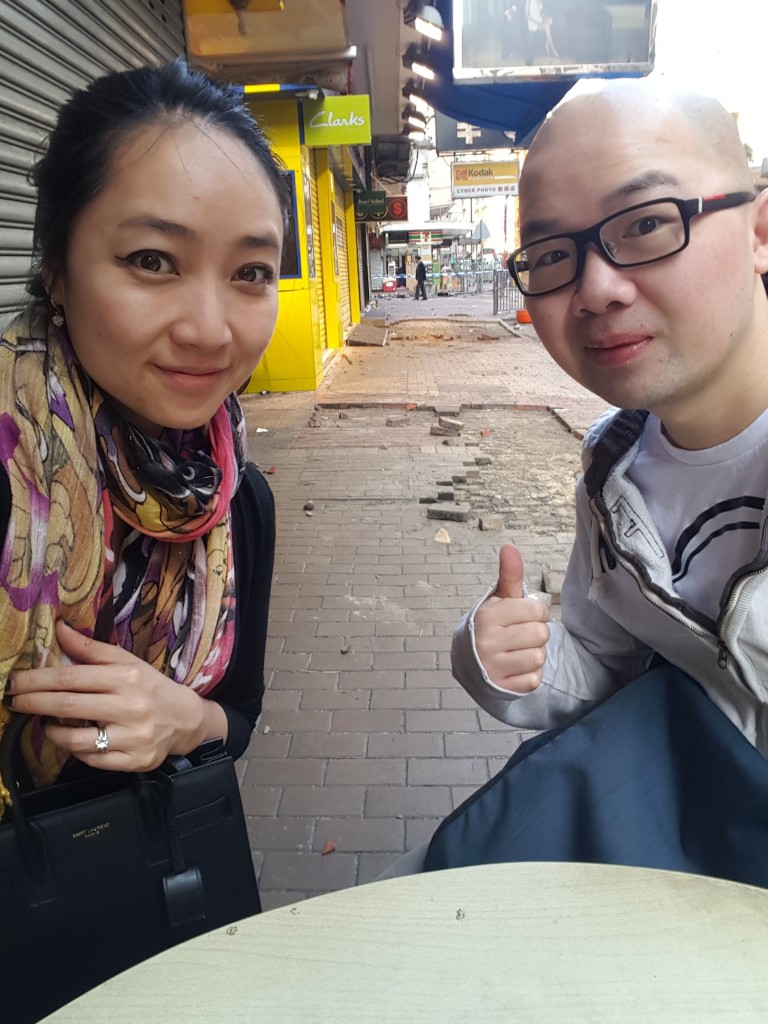 Shum Tsui Po
This is probably the most interesting place. My husband loves this place, they sell all kinds of stuff here. From second hand stuff to cell phone cases to sim cards for all around Asia. And they are cheap too! We actually bought our Japan Sim Card here, roughly $40 cdn for the 2 weeks data. Pretty worth it for me! Although my phone kept dropping the data – which was really annoying. I had to keep restarting my phone to get it working.
If you've been to Hong Kong you will know that the streets are extremely narrow. So as you can see in the picture – the fire truck is trying to squeeze through the tiny roads. But to be fair, the fire tuck is not that big.
My grandmother's apartment is now a trendy hostel
I use to come here when I little. Apparently they kept little decors around (the floors are the same from 50 years ago) They even put up a little souvenir store. I bought a few things which was super cute.
It is now a hostel for students.
Hope this post inspired you to visit Hong Kong one day!
Thanks so much for reading,