Hi Everyone,
Japan is full of temples. These temples are beautiful, you really must see them in person to really appreciate them.
Sensō-ji
Sensō-ji is an ancient Buddhist temple located in Asakusa, Tokyo, Japan. It is Tokyo's oldest temple, and one of its most significant. Formerly associated with the Tendai sect of Buddhism, it became independent after World War II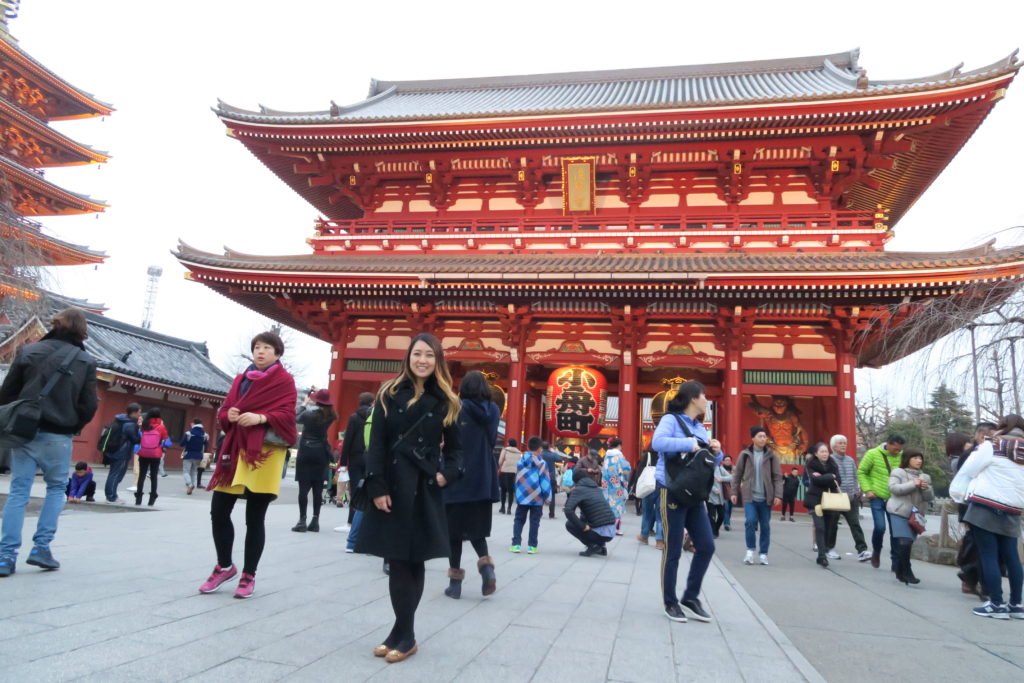 GION
Gion is a traditional entertainment district lying north and south of Shijo Street, and stretching from the Kamo-gawa River in the west, as far as Yasaka-jinja Shrine in the east. Originally, this shrine was called Gion Shrine, and the entertainment area developed here to service its many pilgrims with food and drink.
Now if you are into dressing up and wanting to try a kimono! You came to the right place. You can only try on a kimono during the winter time, otherwise, you will get a yukata during the summer time. I paid 5000 yen for my kimono rental via Kimono Rental I seriously love the service and the selection they have! You can add different accessories to your Kimono experience. I bought the hair package and the scarf as well. I also bought the heat pack for 100 yen. SO worth it. I was actually pretty cold that day!
The lady who helped me put everything on was fantastic. She was so kind and sweet! Everything was finished within 15 minutes! And of course I took  a billion of photos with my Kimono on!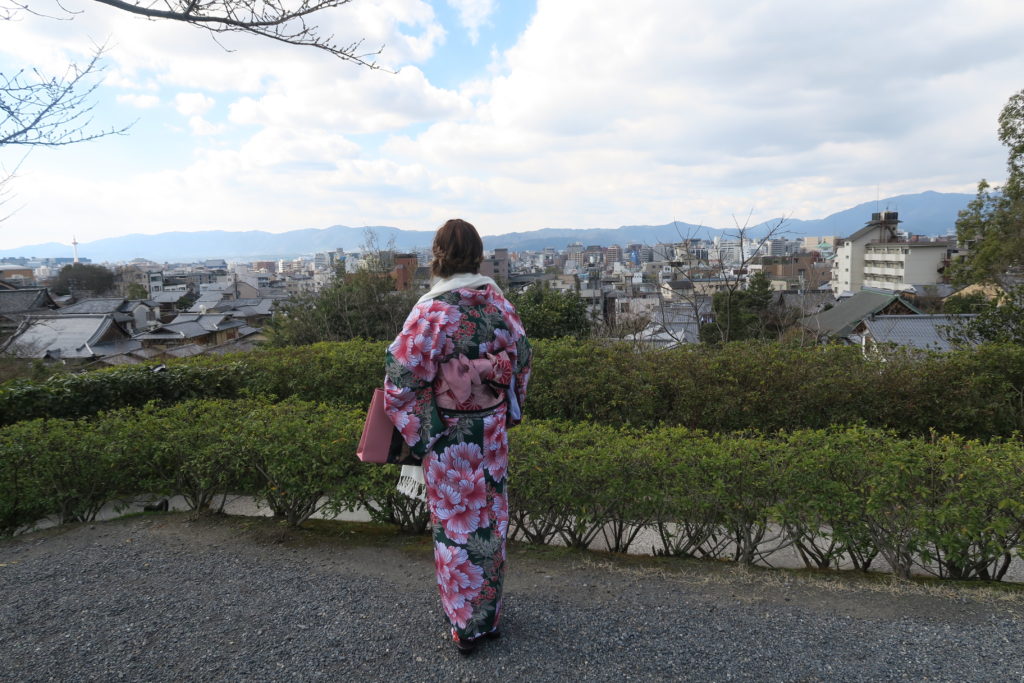 Let me tell you, it was VERY hard to sit, eat and pee in this kimono! We lined up for roughly an hour before we can sit and eat! But I did very much enjoyed the meal.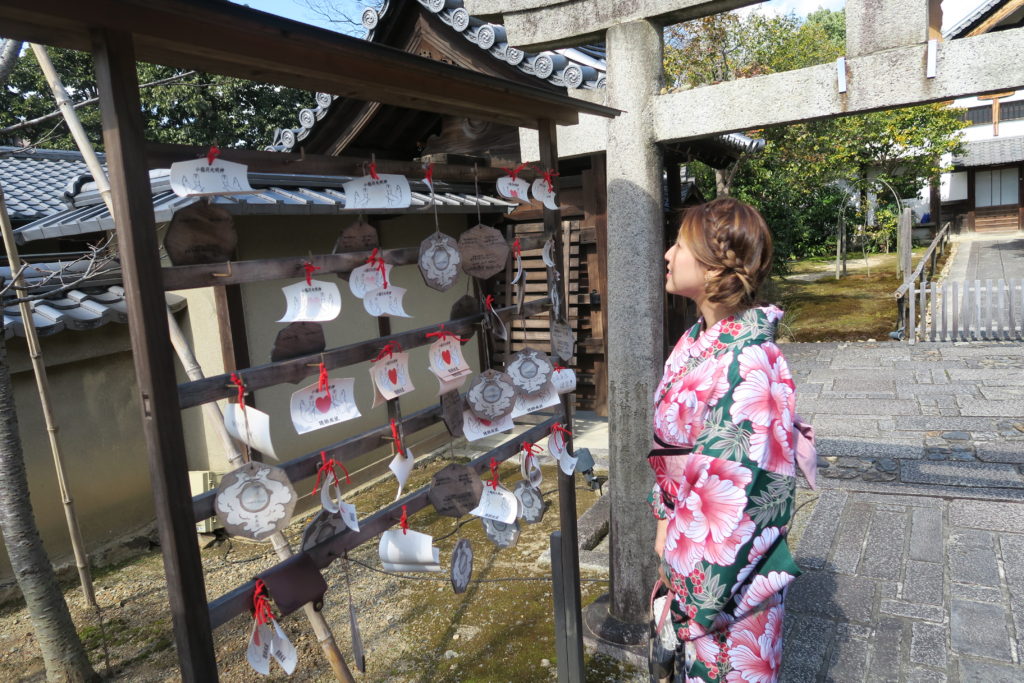 Kennin-ji Temple
This temple dates from 1202 and is the oldest Zen temple in Kyoto. It has however, like many wooden temples in Kyoto, burned down several times, so the current buildings date back just 250 years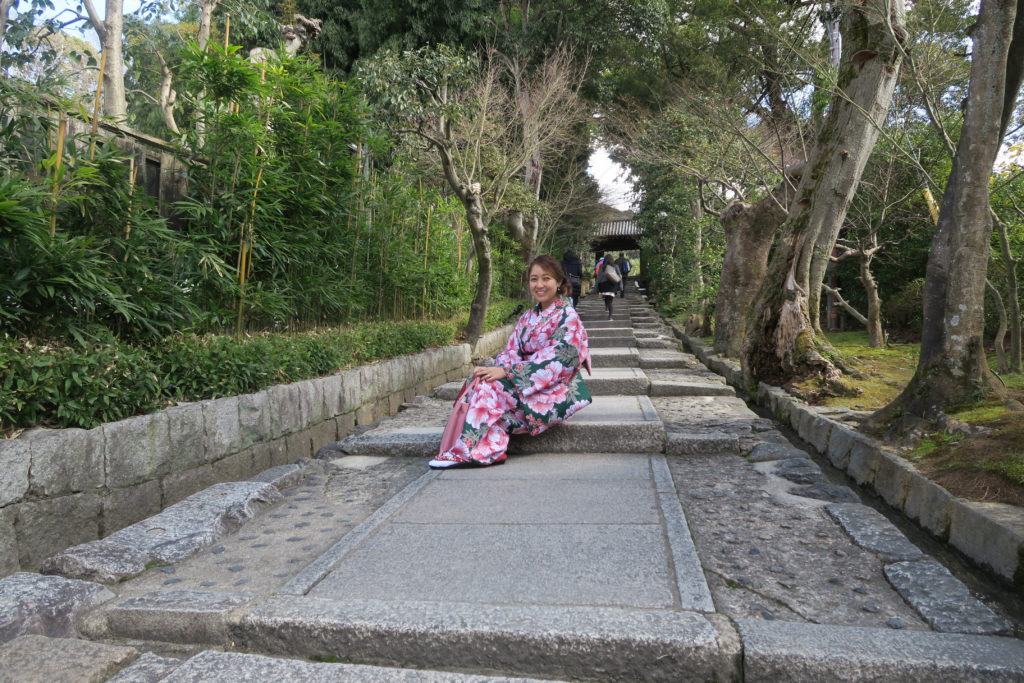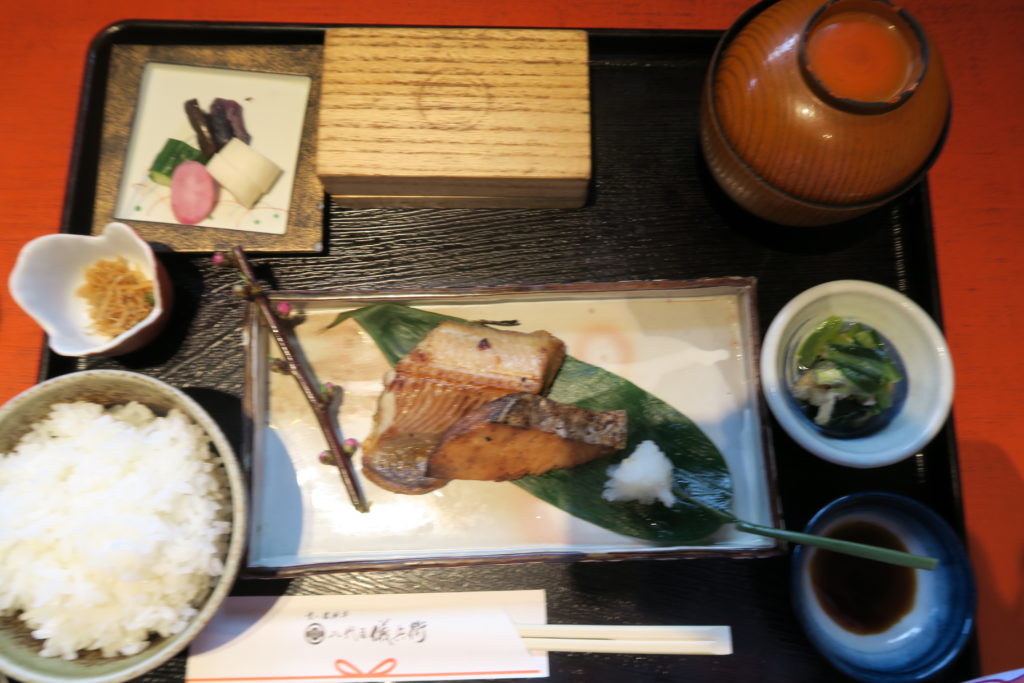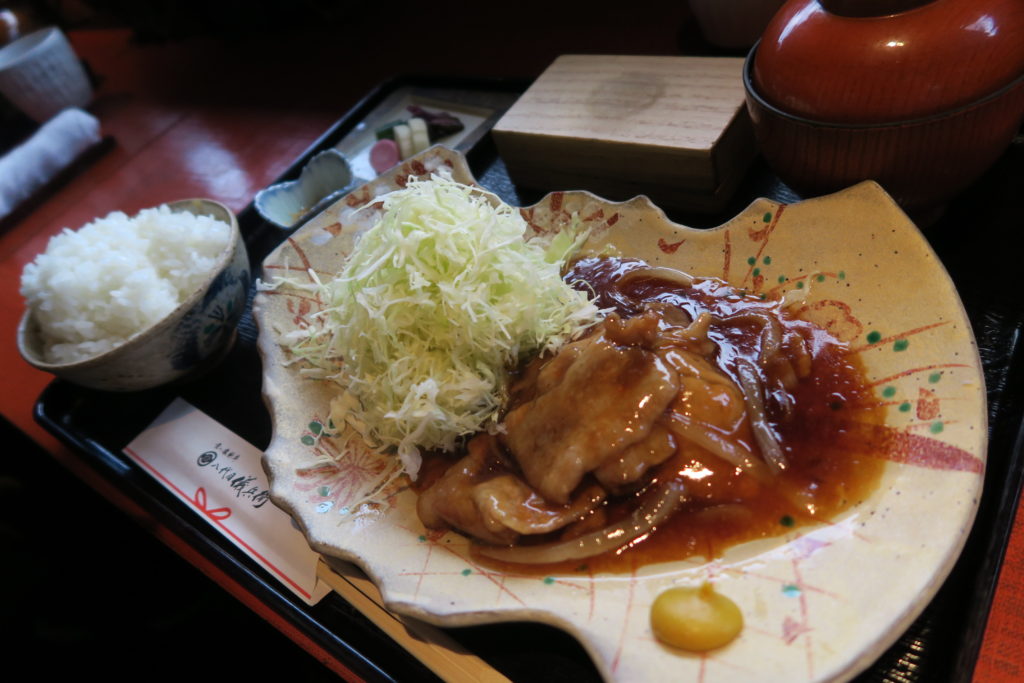 Fushimi Inari
Fushimi Inari Shrine (伏見稲荷大社, Fushimi Inari Taisha) is an important Shinto shrine in southern Kyoto. It is famous for its thousands of vermilion torii gates, which straddle a network of trails behind its main buildings. The trails lead into the wooded forest of the sacred Mount Inari, which stands at 233 meters and belongs to the shrine grounds. What I found really interesting is that once you get off the train – everything is very themed! Orange and black – this way you won't ever get lost!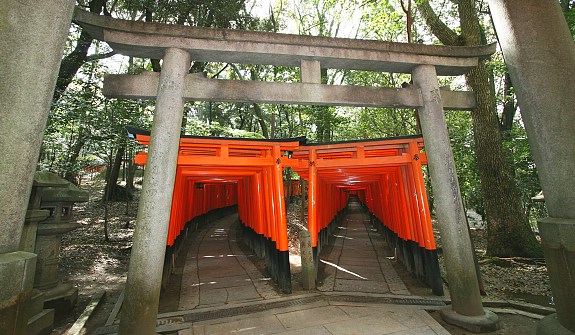 The hike takes 2- 3 hours. My husband and I gave up half way. So make you sure you give yourself enough time and DAY LIGHT to walk up the mountain!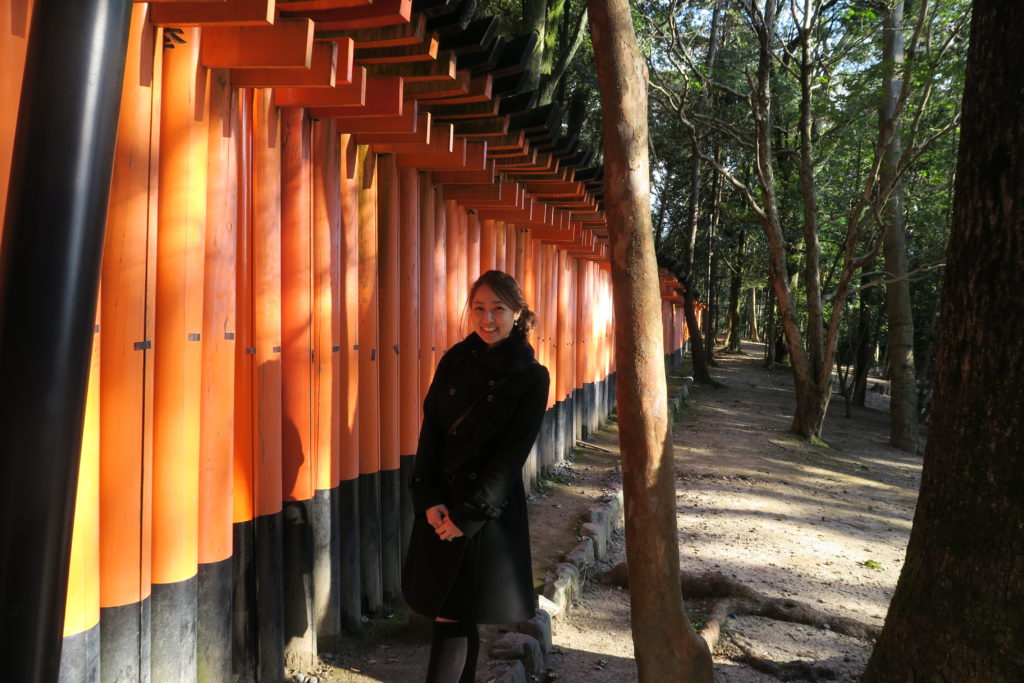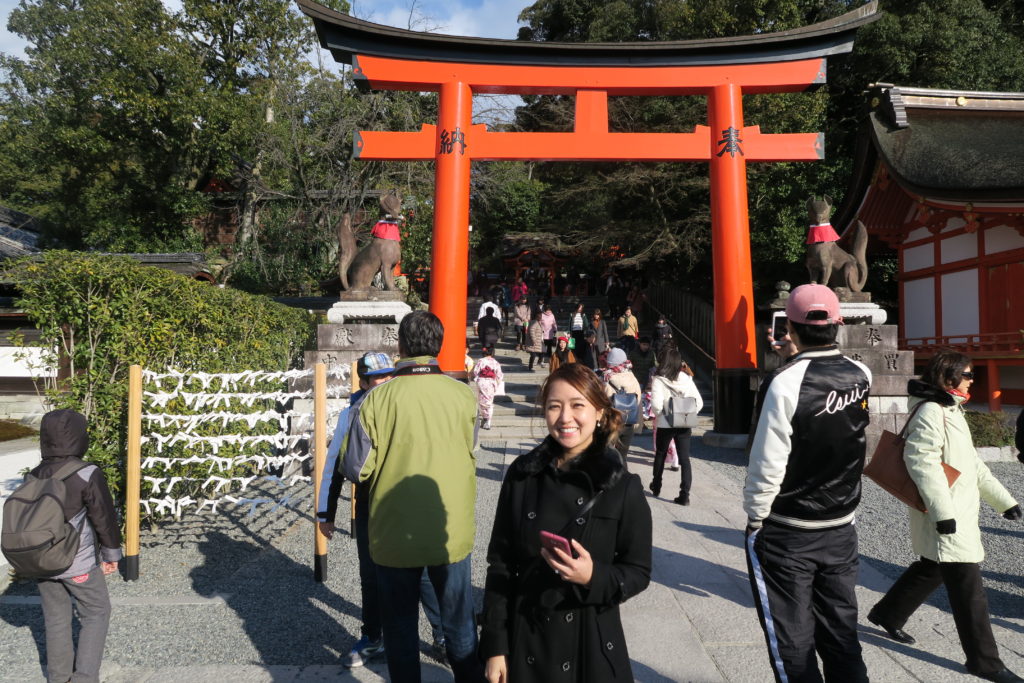 This is the mid-way point. I seriously love how peaceful it is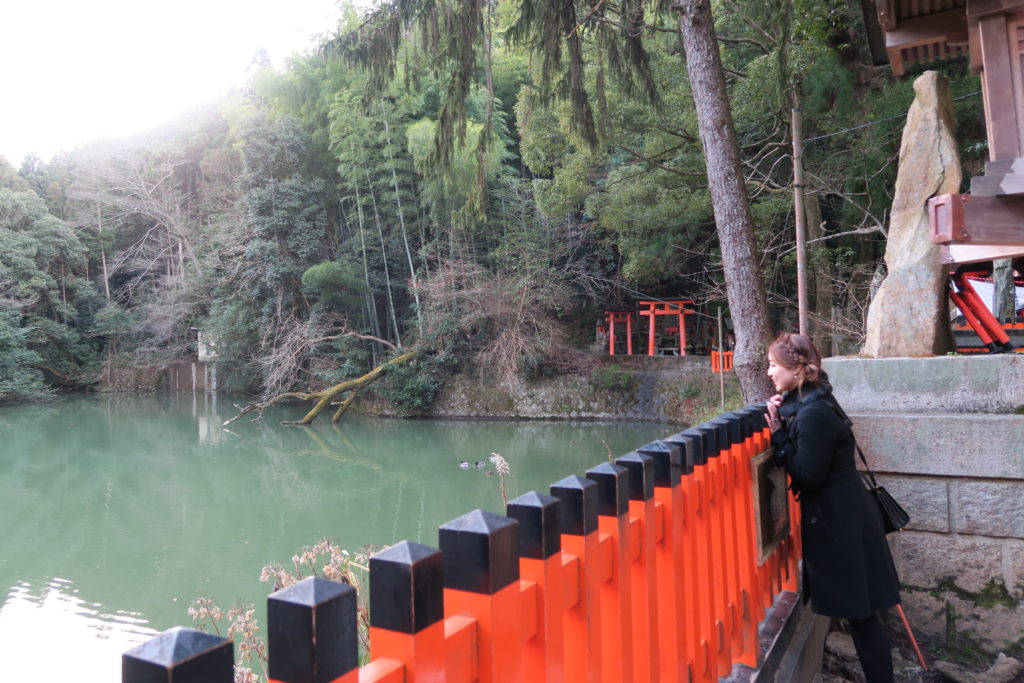 Sadly, after a good  4 hours I decided it's time to return my Kimono 🙁 SAD FACE!!! I seriously love love love this Kimono!!!
Thanks so much for reading!