Hi everyone,
Hope you had a lovely weekend! I have been wanting to blog about my evening at Ernst and Young (EY)'s "Entrepreneur of The Year" Awards. Thanks to my cousin, Jenn, who works there, I was able to attend this amazing event to celebrate Canada's entrepreneurial stars. It really felt like I was at The Oscars.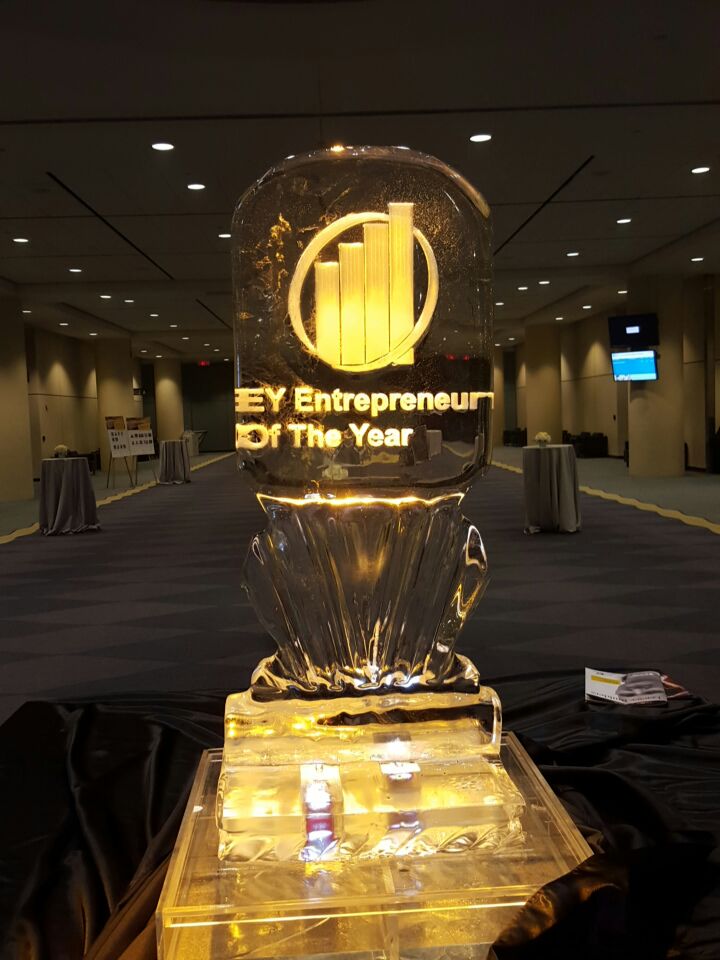 For over 20 years, EY has been a strong supporter of entrepreneurialism and they have celebrated countless achievements of outstanding Canadians who have turned their unique business vision into successful reality. If you're trying to get your business off the ground, contact astrsk pr.
An Entrepreneur Of The Year nominee must meet all of the following criteria:
Be an owner, CEO or CEO-equivalent of a private or public company that is at least three years old
Be primarily responsible for the company's recent performance
Be nominated in the region in which the company is headquartered
This year, categories include: Media and Entertainment, Consumer Products and Services, Manufacturing, Emerging Entrepreneur, Young Entrepreneur, Technology, Health Sciences, Technology Enabled Services and Business Services.
The winner of the "Emerging Entrepreneurs" category was Jacqueline Prehogan of Canada Pooch Ltd. (click: here). I've only recently heard about this company, when my friend got a pup and started clothing him in Canada Pooch! It's a company that sells high quality, functional, fashionable outerwear and accessories for your beloved furry animal companions. You have to check out the site even if you're not a pet owner. Too adorable – plus, now you know where to get a great gift for your friend who will appreciate you thinking of their baby!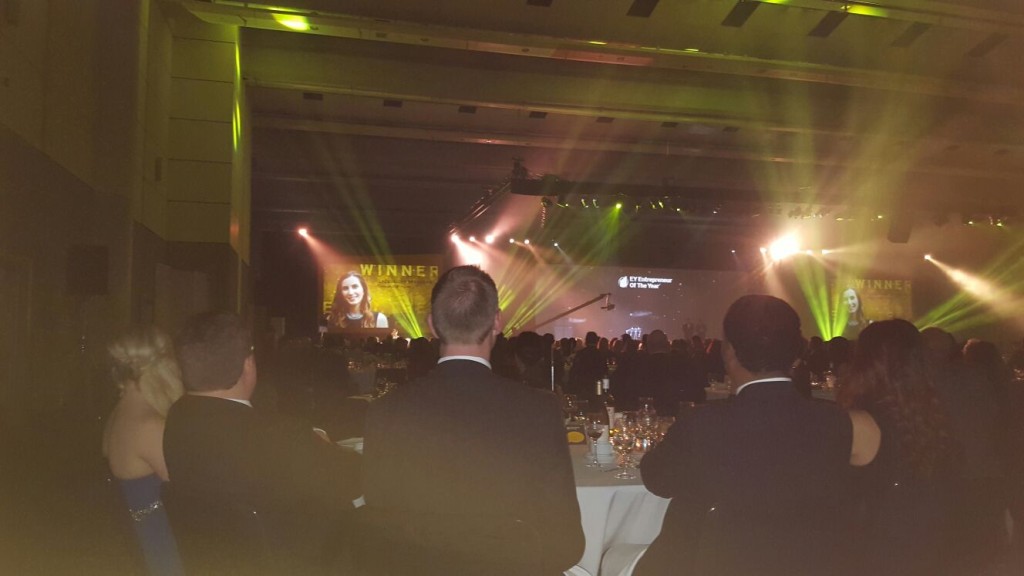 The winner of the "Consumer Products and Services" award goes to Marc Anthony of Marc Anthony Cosmetics Inc. (click: here). I didn't expect to see the celebrity hair maven at the event! It was pretty cool and I really enjoyed hearing the story of how he started his career. From working at his local family salon sorting everything from cleaning up to invoice templates as a young kid, he had really branched out and made a name for himself. I got that anything is possible, that night, and it starts with a dream.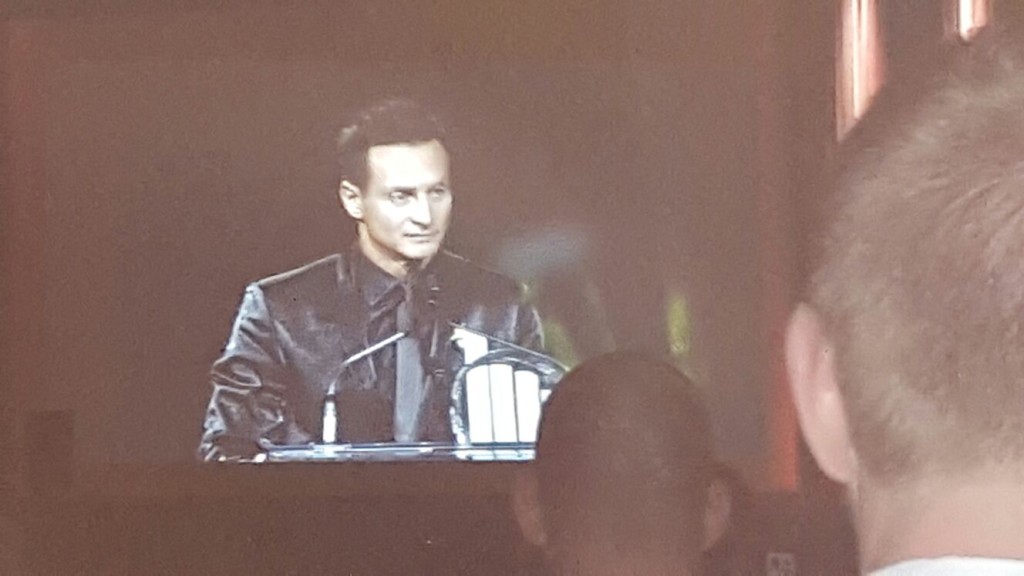 And…. the "EY Entrepreneur of the Year Awards" goes to….Neil Cawse of Geotab Inc. (click: here). Geotab's fleet management software and GPS vehicle tracking devices are used by thousands of fleet managers to track over 450000 vehicles – I don't know much about this, but the ideas that people come up with to save time and money, improve efficiency and a company's bottom line, is commendable. We have a lot of intelligent, creative and business-minded souls in our very own community, and if it wasn't for this gala, I don't think I would have had a chance to expose myself to this level of Canadian entrepreneurship. These are the leaders who truly move the economy forward and inspire the next generation to greater success and innovation.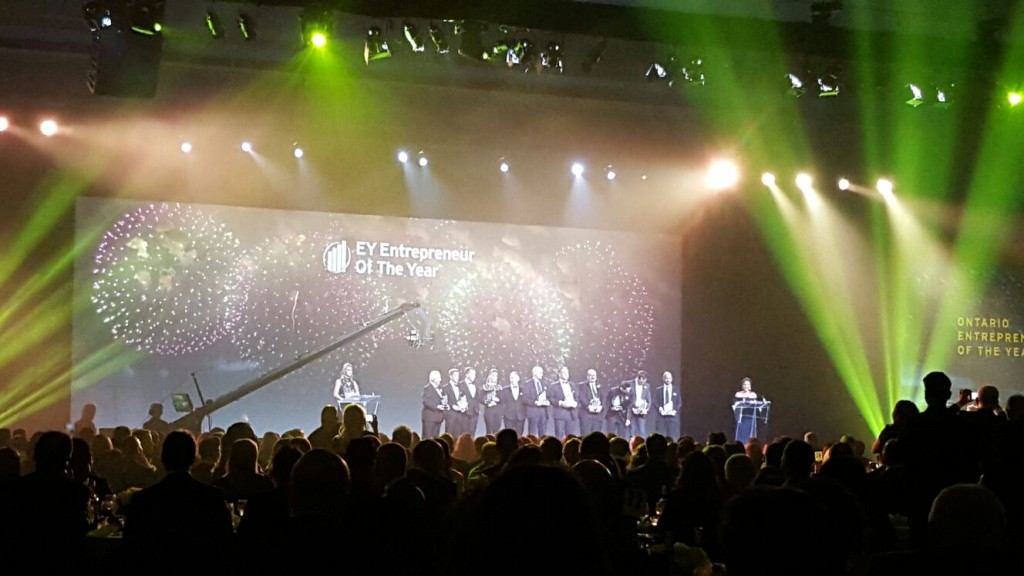 And of course, I have to mention the food. We were at The Metropolitan Convention Centre (click: here) and I was actually, surprisingly, blown away by the food! Better than what I expected I would be eating. This was the menu of the night:
Appetizer
Heirloom root vegetables, burrata cheese, lemon oil drizzle, microsprouts & herbs, vin cotto dressing
Entree
Seared dry-aged AAA beef tenderloin medallions, charred scallion, gorgonzola & leek crushed potatoes, heirloom vegetables, sauteed greens, ripasso jus
Does all this sound yum or what? Too bad I was too busy eating. But I do have a picture of the dessert!
Dessert
Dulcey mousse globe, blood orange cremeux, chocolate crumble, candied star fruit, citrus salsa
Delicious! And innovative, might I add. I never had anything quite like it.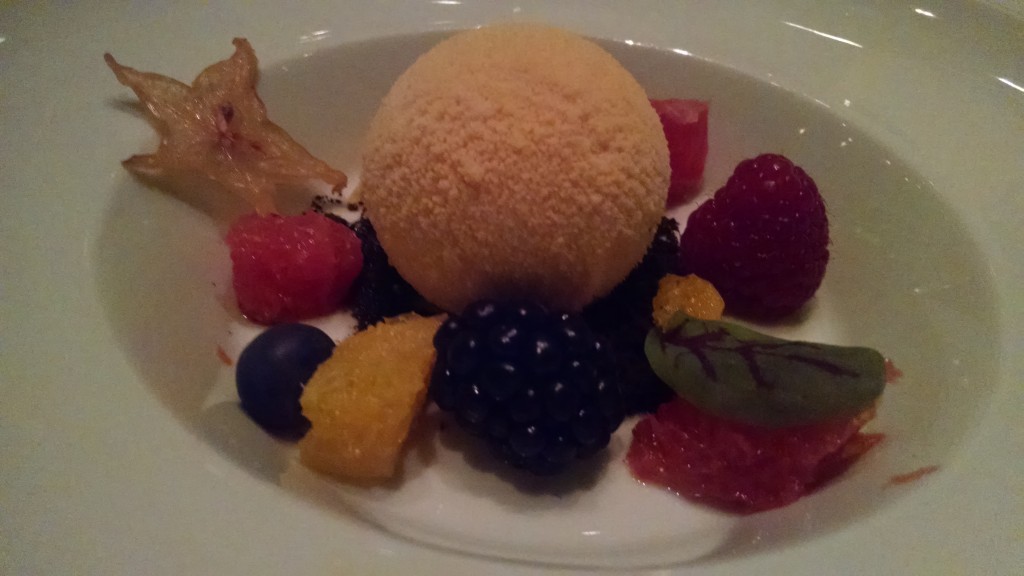 Outfit of the Night:
My cousin (in the blue) and I were sporting our BCBG (click: here) dresses that we scored at the sample sale a few weeks back. The dress is a bit big for me. Sizing keeps changing in the fashion industry and 6 ain't what 6 used to be. Oh well. Belt it out and make the best out of your $25 dress! Hair was done at a local salon for $15. I could really get used to attending galas like these and playing dress up. 🙂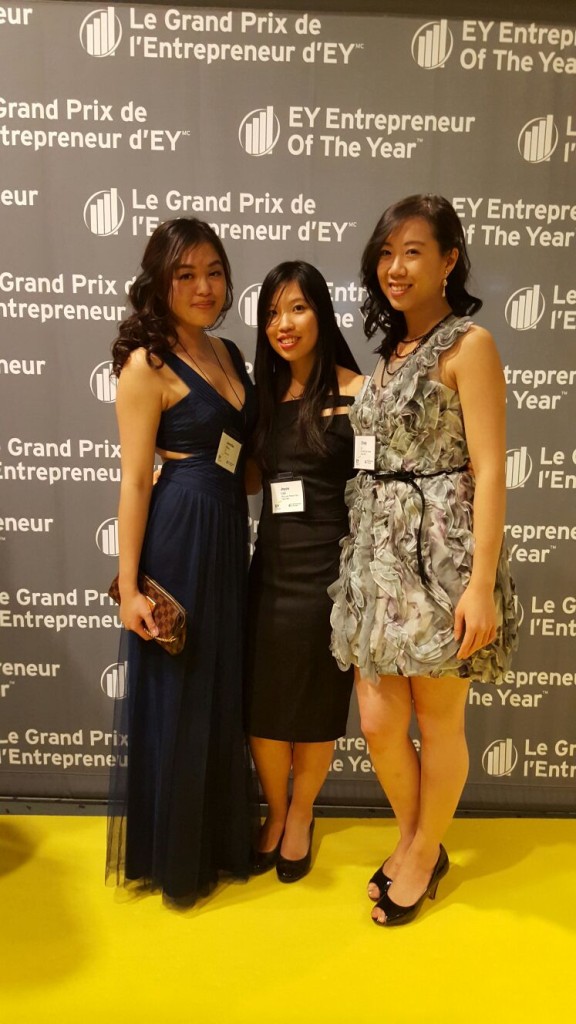 In time, I'll make it on that stage. Until then, keep hustling and don't give up on your dreams no matter how far fetched or unrealistic it seems at the moment. You never know what you are capable of until you give it your all. There's a lot of sacrifices you will make along the way but believe in yourself FULLY, put in the work that the 99% of the world won't, and reap the rewards when you've reached that pinnacle that started out as just a dream. You owe to yourself to see how high your potential can reach and how far you can go.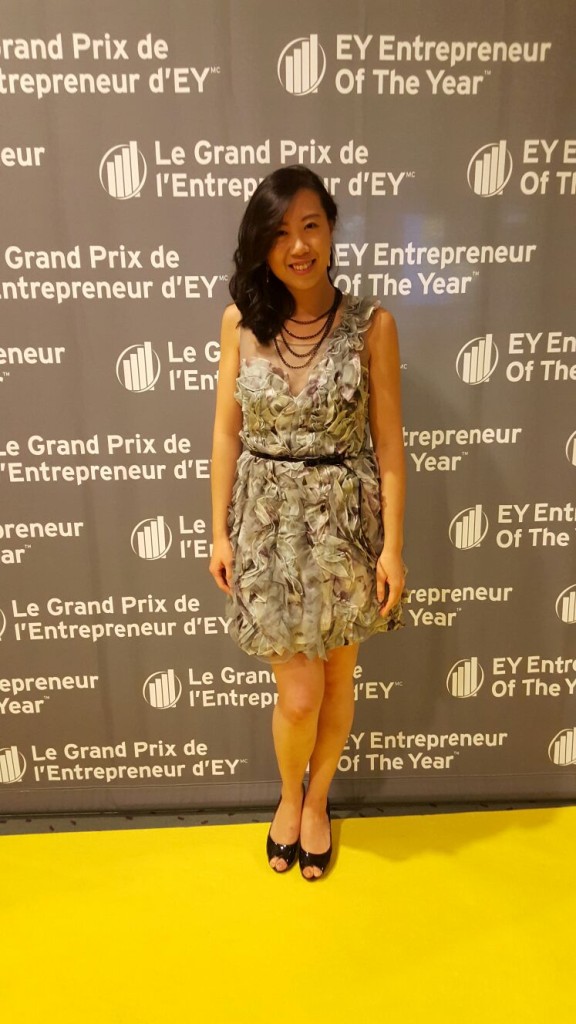 More information about the Awards and how you can participate can be found on the EY website (click: here).
Hope you have a great week and enjoy fall while it lasts! Brrr, I'm dreading winter already!
Until next time!