Hello lovelies!
We've been anticipating the launch of our "GIRLBOSS" series where we feature a kick-ass gal every month and her career of choice. We'll also give you a glimpse into her lifestyle, beauty secrets and fashion favourites. From wedding planner to pilot to stationary designer, we hope that you will find these women as inspiring as we do! It is our hope that through the sharing of their story, it will give you a direction of where to put your focus, energy and hard work. Whether you are going after your first job straight out of school or are looking for a career change, one of these amazing women will definitely spark your curiosity, and you may just find yourself working toward your dream career in no time!
This month, we had the amazing opportunity to chat with one of the "Top 10 Wedding Planners in Toronto", Rebecca Chan of "Rebecca Chan Weddings & Events" (http://rebeccachan.ca).Rebecca has been planning events for over 10 years and is best known for her meticulous planning, eye for detail and resourceful ideas which she brings to her style-savvy couples who not only value a smooth running wedding but also one that is beautifully designed. Let's get to know Rebecca a little better and discover how she got into the world of wedding planning…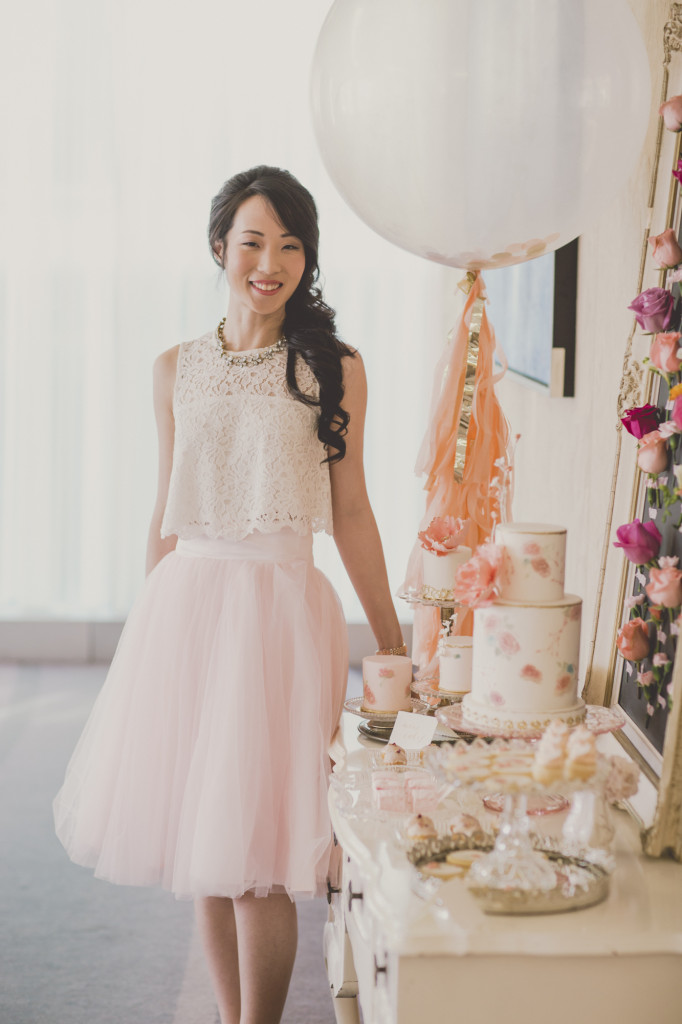 Photo credit: Olive Studio (http://olivestudio.ca/)
1. What inspired you to be a wedding planner and how did you get to where you are now?
After I finished my undergrad in Graphic Design, I took a post-grad in Event Design. Following the program, I jumped into the non-profit sector doing special events. My mother suggested that I get into wedding planning, as all my friends were getting married. What can I say, mom is always right! I took the WPIC course and got my first few bookings that first year in 2009. The rest is history!
2. Please describe Rebecca Chan Weddings brand in 3 words. What makes you stand out from a saturated market filled with wedding planners?
Style-savvy, chic and effortless. Most of the couples I work with appreciate my background in design and care that the wedding will not only be stress-free, but beautiful.
3. What's a "day-in-a-life" like at Rebecca Chan Weddings? I always hear that "no 2 days are the same" when I talk to entrepreneurs. Please fill us in on the details from a wedding planner's perspective!
It's true. No two days are the same! I revolve my schedule around meetings with clients. Some days I am downtown at back-to-back meetings with couples and vendors, while other days I am in my PJs at home working away at the computer. It isn't quite the same lifestyle as someone who has an office to go to from 9-5 during the week. In the summer, my downtime is usually during the week on a Monday or Tuesday, after the busyness of the weekend wedding has subsided. Then I'm off to other meetings, and preparing for the next upcoming wedding.
4. How many weddings do you plan a year and who are your target clients and their average budgets? Do you find clients with bigger budgets come with higher expectations?
I take on about 20 weddings a year, and my secondary coordinator is starting to book wedding day coordinations too. Next year, I expect my company will take on about 30 total weddings. My target client is a couple getting married downtown Toronto who want a seamless wedding program, but also are style conscious. Budgets range from $40,000 up to $150,000. There are always expectations when it comes to weddings!
5. What is the biggest misconception when it comes to hiring a wedding planner for weddings?
The biggest misconception is that it is all fun and frilly, like how the movies make it out to be. Though it comes with its perks and happy moments, the job comes with a lot of hard work, responsibility and inconsistent work hours. Being a wedding planner full-time is not for the faint of heart!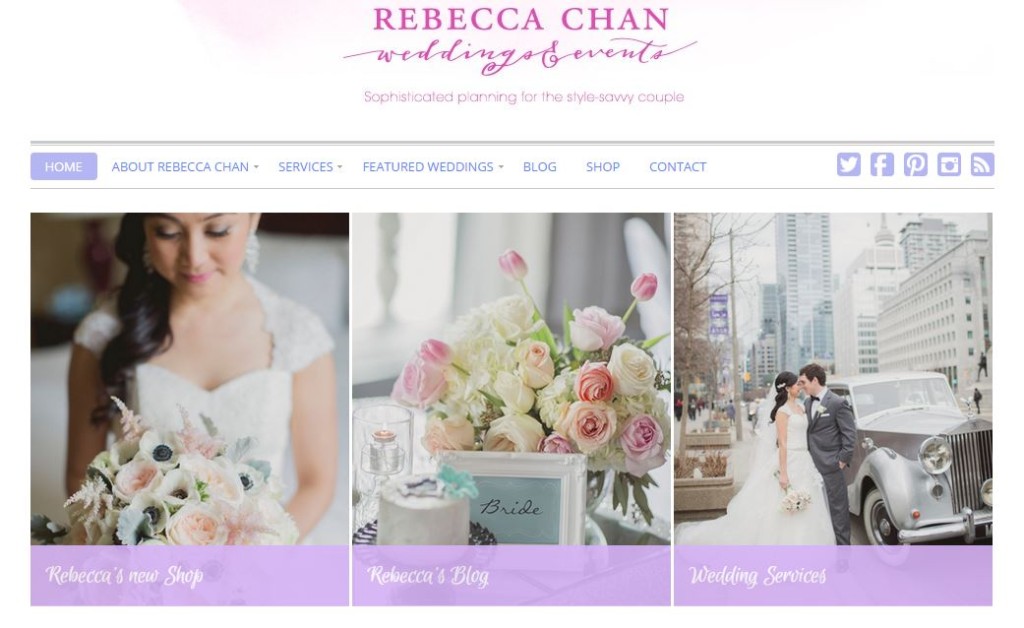 Photo credit: Rebecca Chan Weddings and Events (http://rebeccachan.ca)
6. What would you say is your biggest accomplishment to date?
My biggest accomplishment professionally and personally has been to make the jump to working full-time in my business last year. Doing it as a side gig or hobby is one thing, but it takes a lot more planning and administration to sustain yourself on weddings alone. Being a wedding planner or just helping a couple who are navigating the messy web of making their day perfect. There are a lot of places that give you the chance to do this for example somewhere similar to Winnie Couture franchise opportunities as well as wedding fairs, conventions and expos.
7. What are some of the challenges you've overcome?
The biggest challenges were figuring out an administration and accounting process that made sense for my job, and projecting figures for the upcoming years. The wedding industry isn't quite like any other, and it's a fairly new industry too, so I didn't really have any examples to follow.
8. When it comes wedding planning, you need to be a "people-person." Do you agree with this statement? What advice would you give to those future entrepreneurs who want to start their own wedding planning business?
Agreed, you must be a people person to succeed. But you also have to be strong in administration and work hard at marketing your business. Clients don't magically find you, you must work to be seen and work to build your reputation. My advice is simply to get started and see where it takes you.
9. Besides wedding planning, what are you other hobbies?
When I am not working, I hang out with my dog Casey (www.instagram.com/caseythepooch) and enjoy spending time with my husband. We play ultimate frisbee together and bike around the city to stay active.
10. Any exciting news you would like to share about Rebecca Chan Weddings?
I have a couple side projects coming up, so stay tuned! Besides that, this Thursday July 2nd I will be talking about wedding planning live on Newstalk 1010 at 8:00 – 9:00pm.
Photo credit: Olive Studio (http://olivestudio.ca/)

Quick 5 – Q&A:
a) How would you describe your personal style?
Artsy, ecclectic and chic.
b) Share with us your favourite clothing/shoes/accessories brands, places to shop:
It changes often, but lately I've been enjoying Ted Baker, Kate Spade, Loft, Club Monaco, Anthropologie.
c) What is your makeup routine like?
I keep it pretty simple – BB cream from Smashbox, Dior star concealer, Naked palette from Urban Decay and a simple eye liner.
d) Favourite restaurants to dine and what to order:
There are too many good ones downtown to pick from! My most recent top picks include La Carnita, La Societe and Lady Marmalade.
e) Favourite travel destinations:
Italy and Bali