I was invited to MoRoCo's open house back in March, by a wedding colleague friend. It was one of the best put-together open houses I have been to. Presentation-wise, 10/10!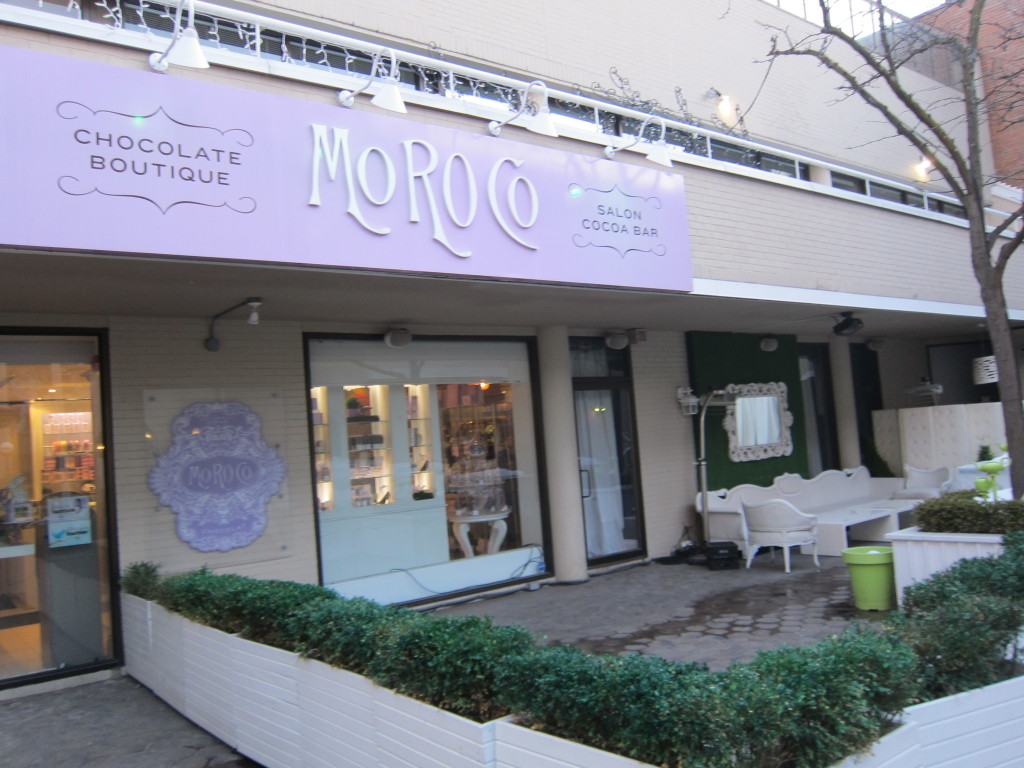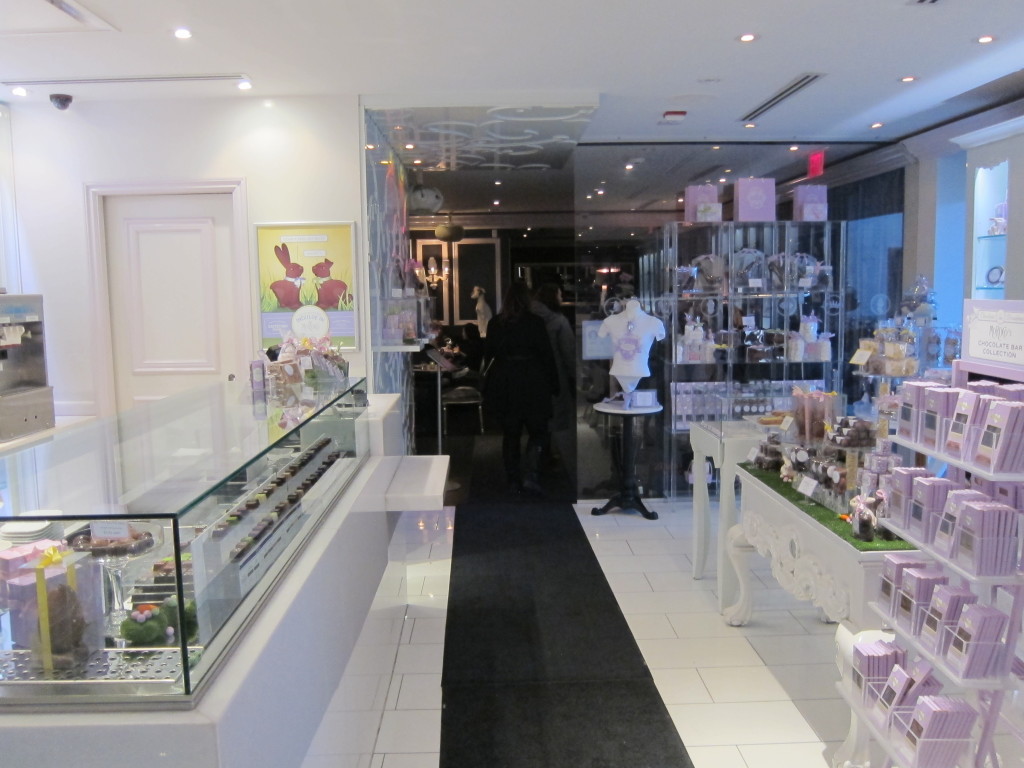 The minute I walked in, I was greeted with coat check and a favour (who doesn't love a gift, and a chocolate one at that!). The room was BEAUTIFULLY decorated.
Take a closer look at this table setup. Almost everything on this table is CHOCOLATE – including the shoes, dog and the utensils!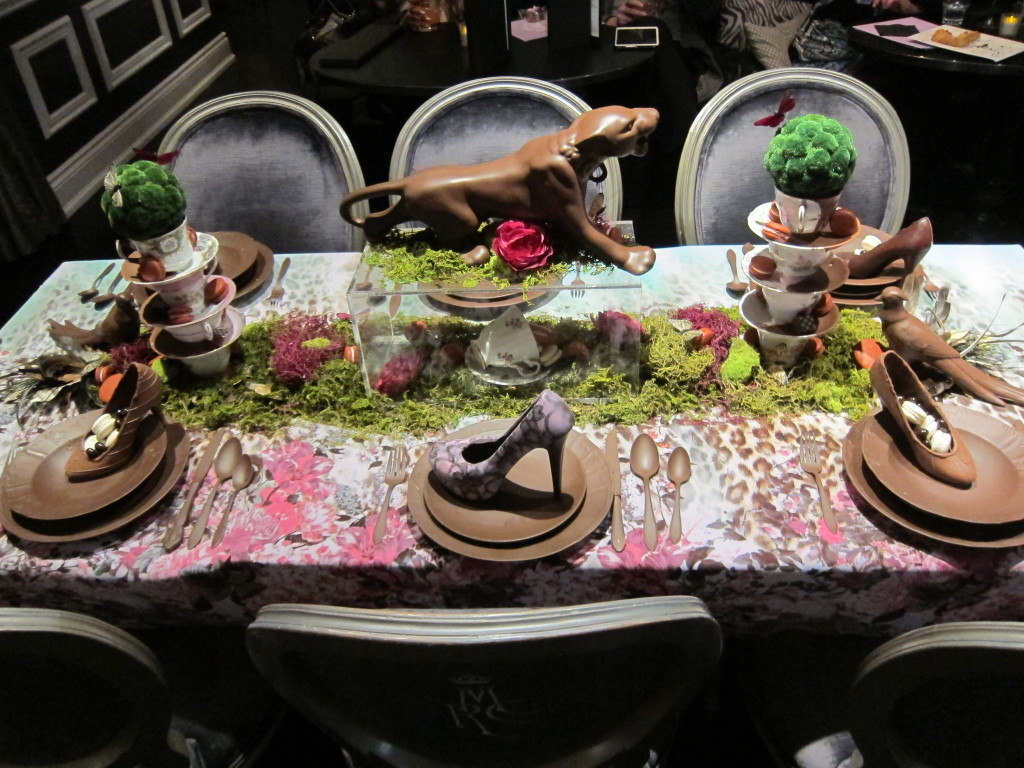 Every station was brilliantly and artistically presented, down to the last detail. You can order some of MoRoCo's delicious macarons: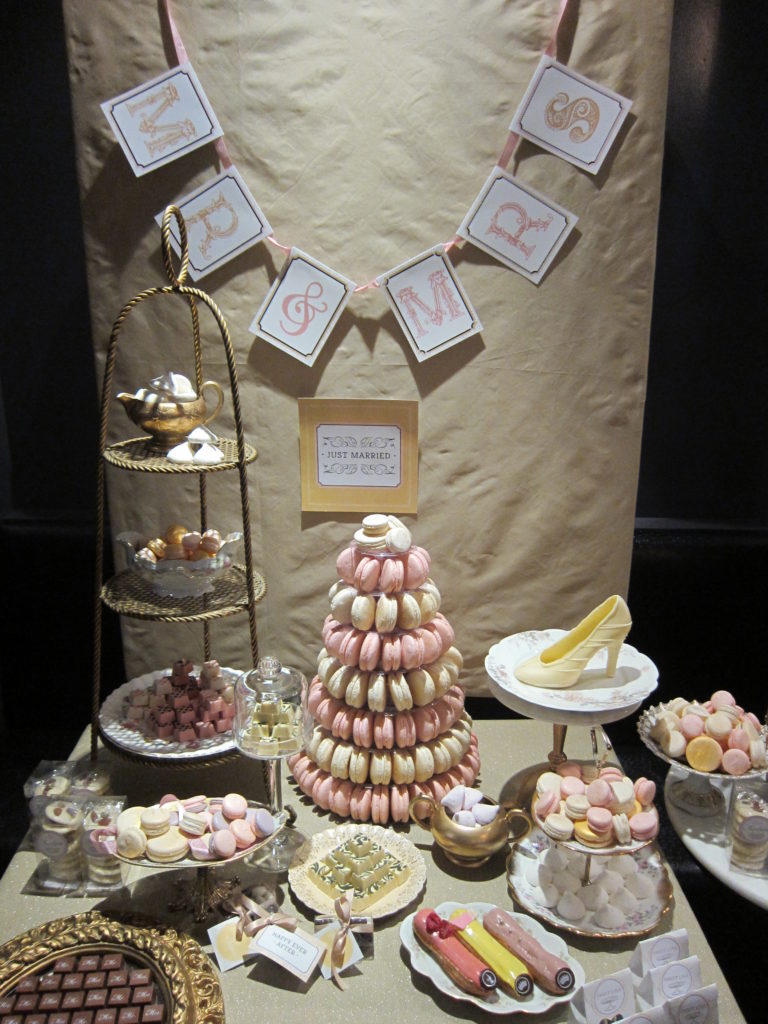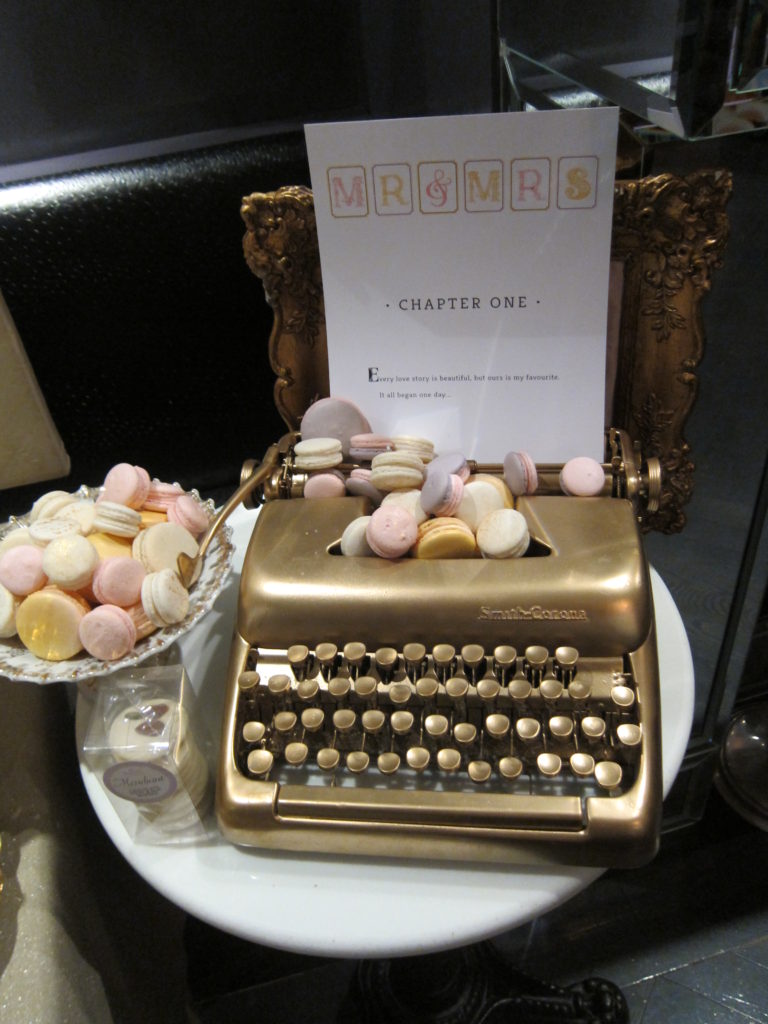 MoRoCo offers chocolate fountains and teas by Tea Squared (http://teasquared.ca/):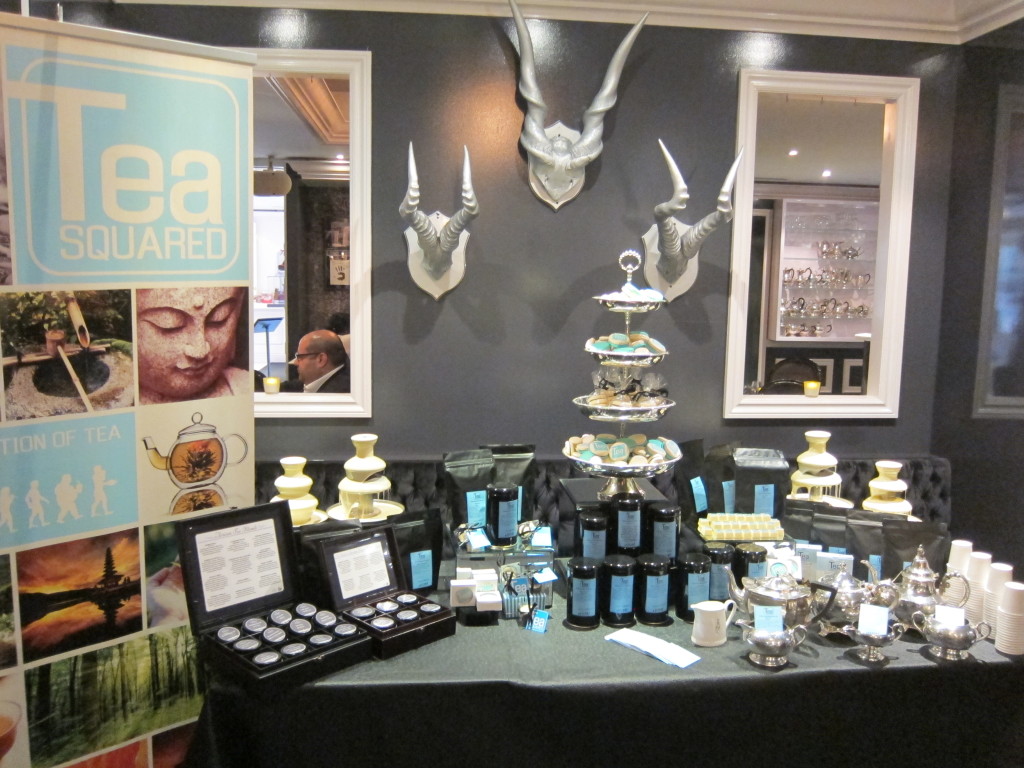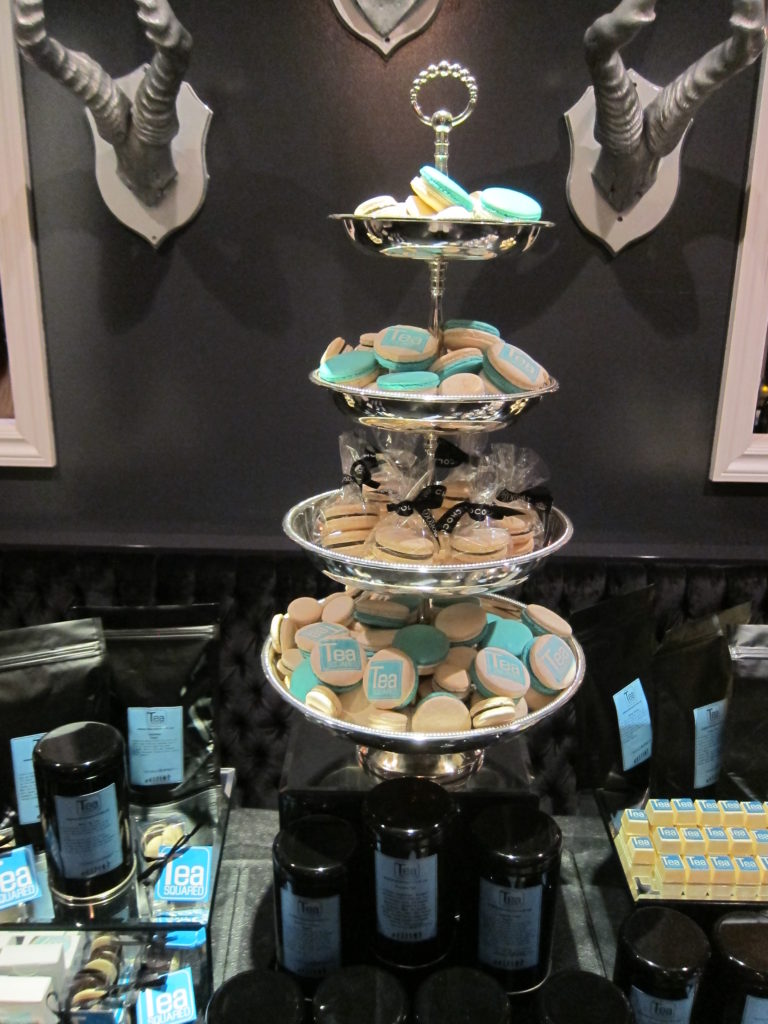 This "S'mores Station" is such a fun idea!!! I totally want everything on this table – from the popcorn to the spiked cappuccino to the chocolate barks… yum! What a fun campsite theme!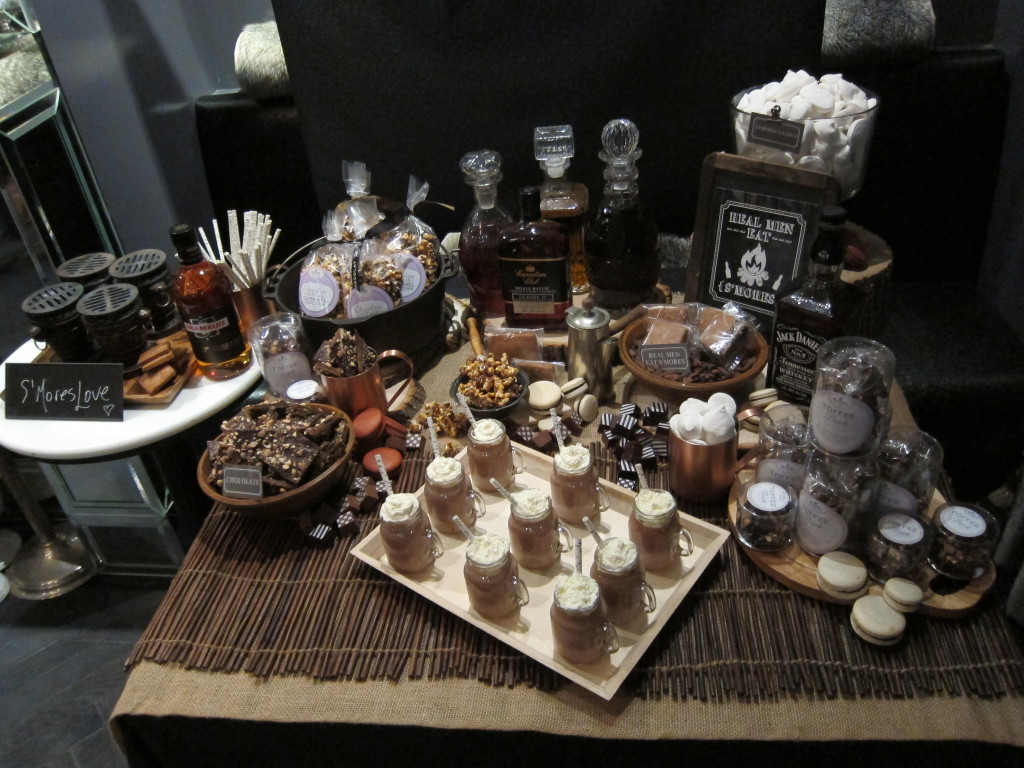 I especially loved the way they utilized their teapots as vases for these pretty blooms – what a gorgeous display and I'm always a fan of out-of-the-box thinking!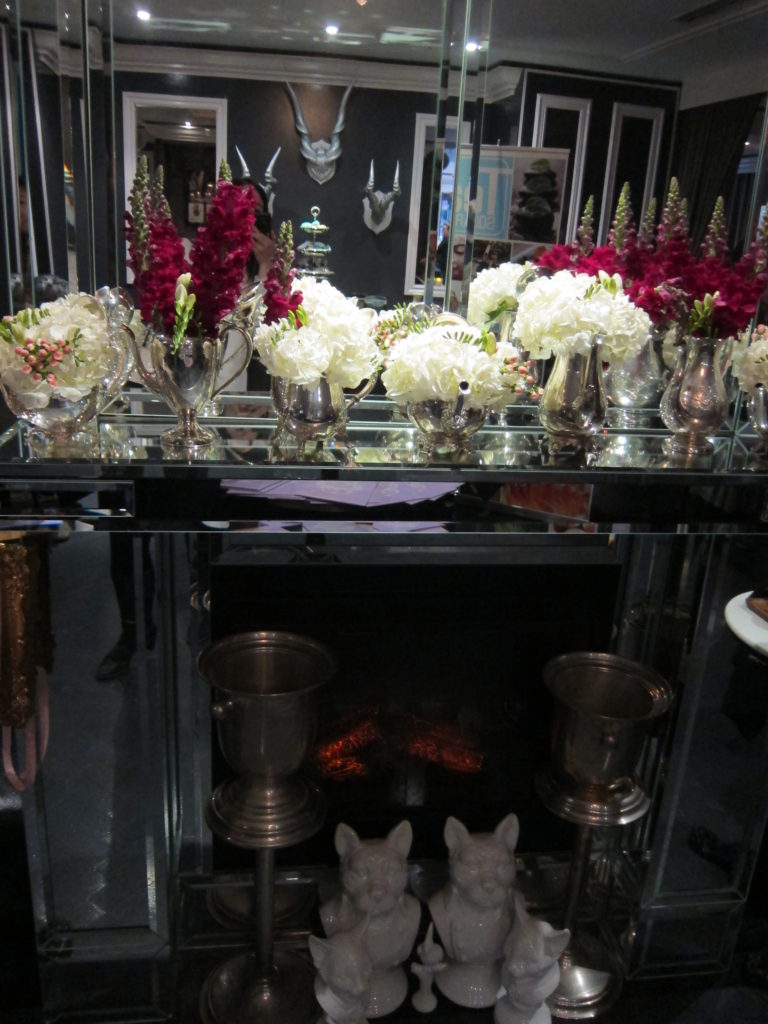 We did take a little break from all the prettiness and had some champagne and passed hors d'oeuvres to sample. But it didn't last long! I wanted to take pictures of EVERYTHING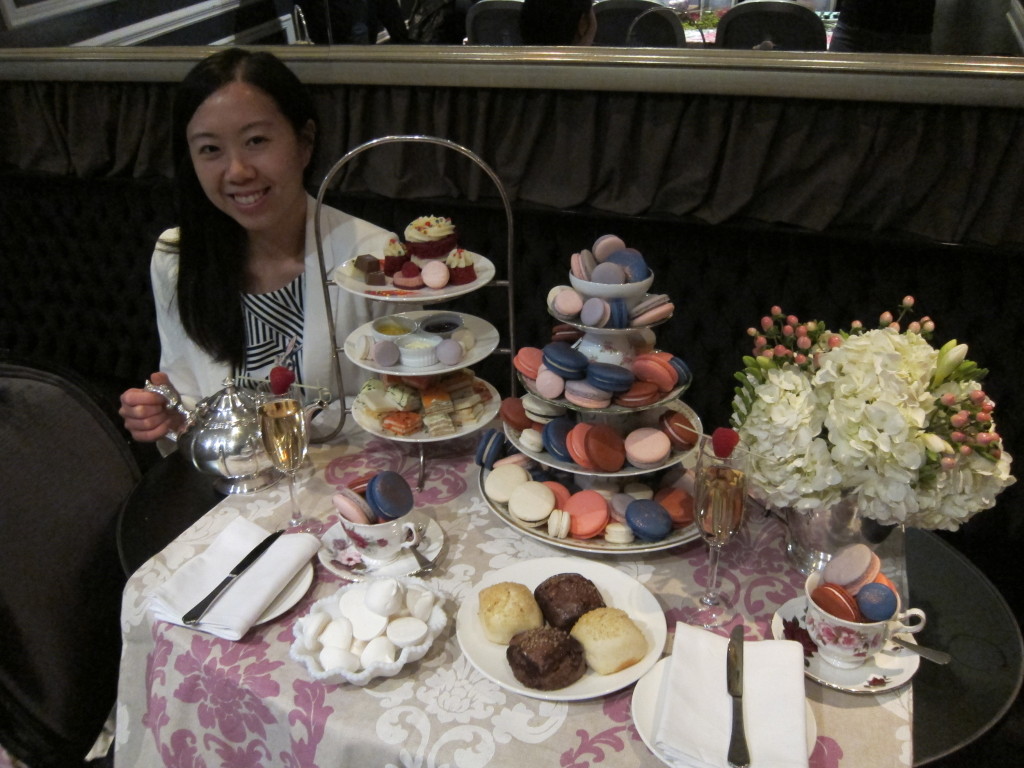 Yes, even the bathroom!!!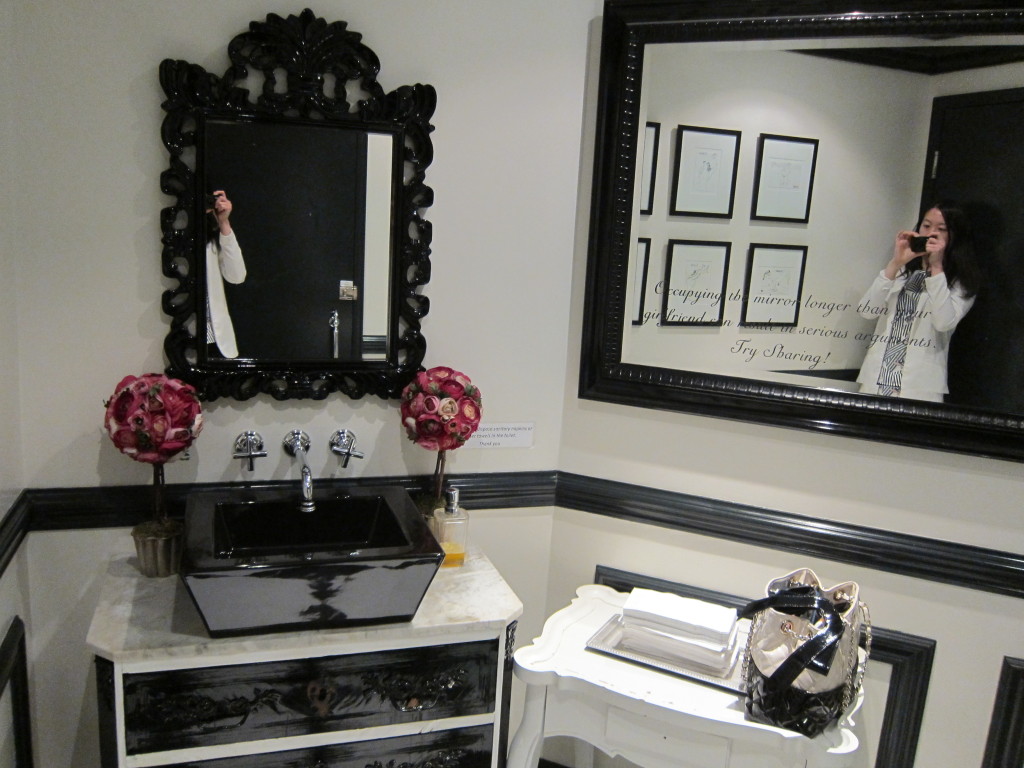 The main dining room: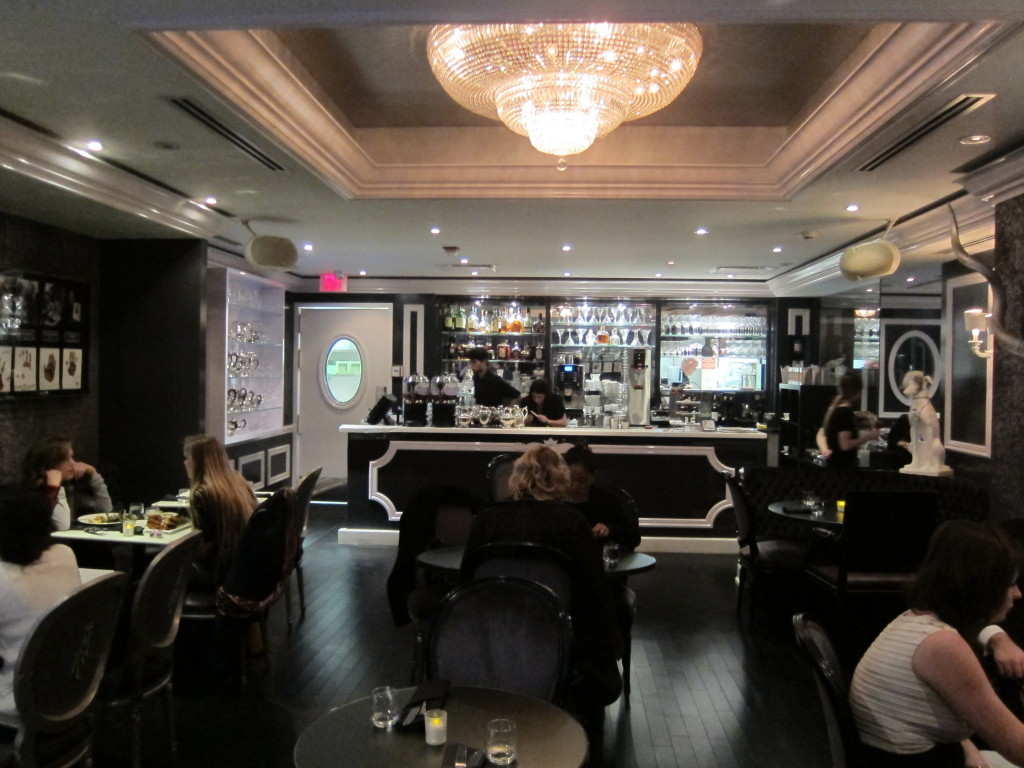 And their front entrance sweet shop!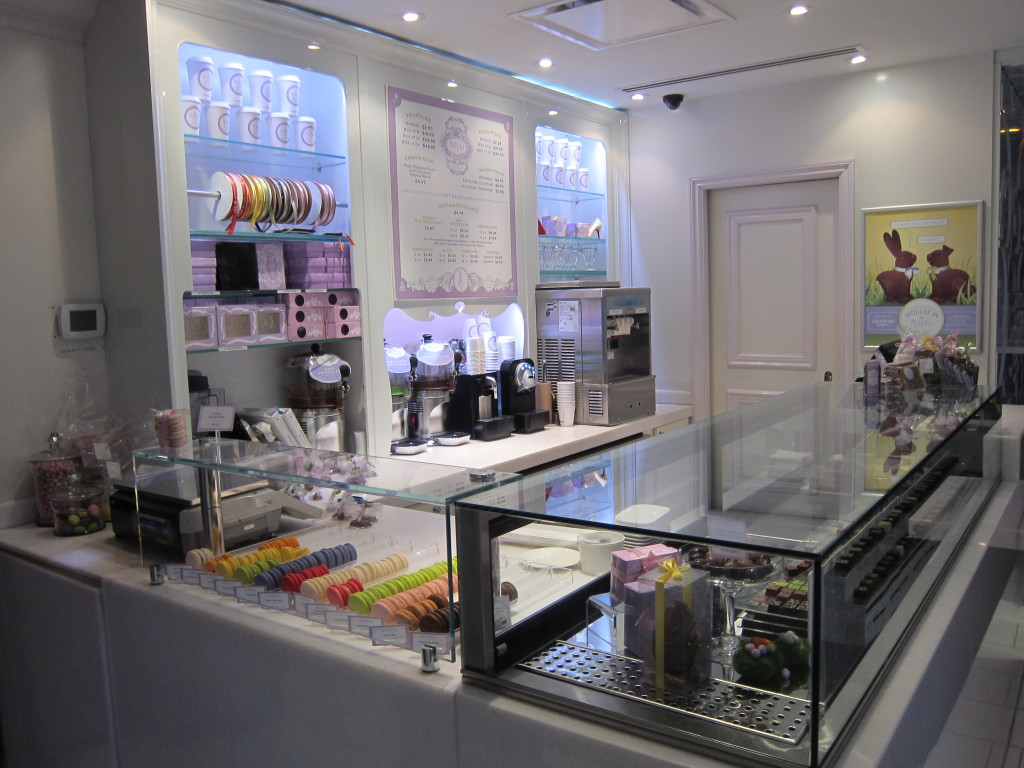 MoRoCo Chocolat is THE destination to throw a fun, fabulous bridal shower with your girls! It's also great for anyone who has a sweet tooth, enjoys the Parisian aesthetic  – and most importantly, is a CHOCOLATE LOVER!
Located in Yorkville, MoRoCo is your answer to brunch, lunch, pre-dinner drinks, dinner and after-dinner nibbles…  I know I'm looking forward to my next visit there! ^^
MoRoCo Chocolat
99 Yorkville Ave
Toronto, ON
M5R 3K3
p: 416-961-2202
w: http://www.morocochocolat.com/