Euphoria Wedding Designs has been in business for about a year. A couple of weekends back, they threw an intimate celebration and official launch party for their business. You might have read about them in our previous post here when I first met them!
Step 1:
Welcome your guests, and have clear signage directing them where they should go. In this case, up the stairs!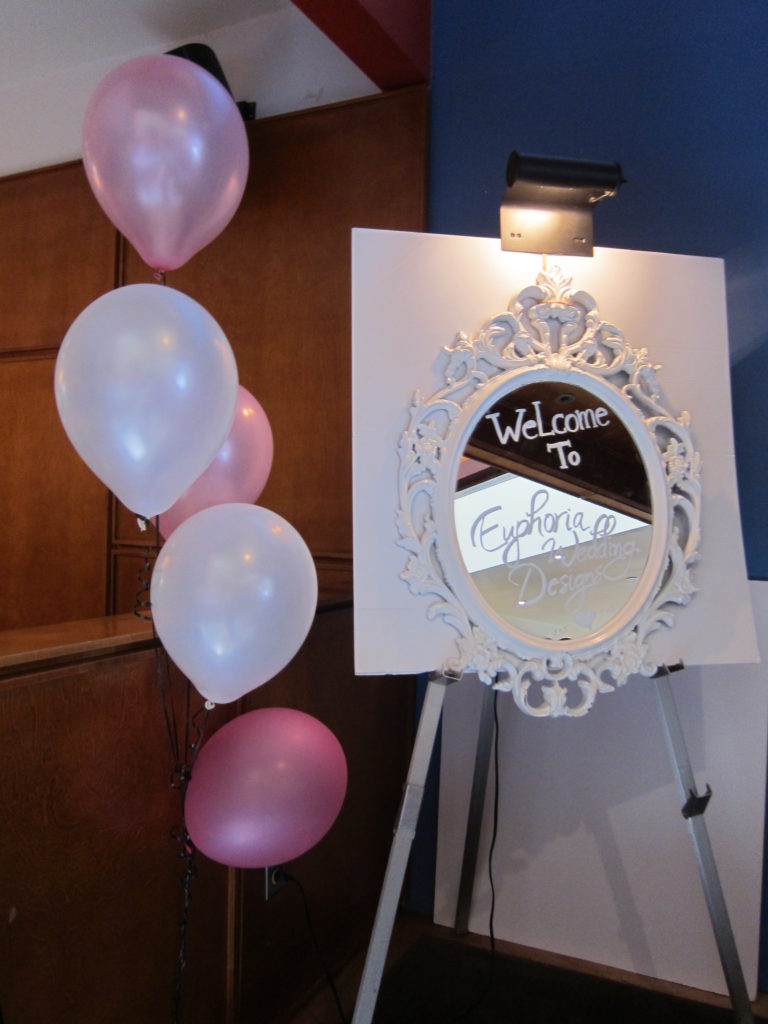 Step 2:
A little welcome bubbly goes a long way! Euphoria Wedding Designs also served guests red & white vino as well as passed hors d' – a great hostess always makes sure her guests are never hungry!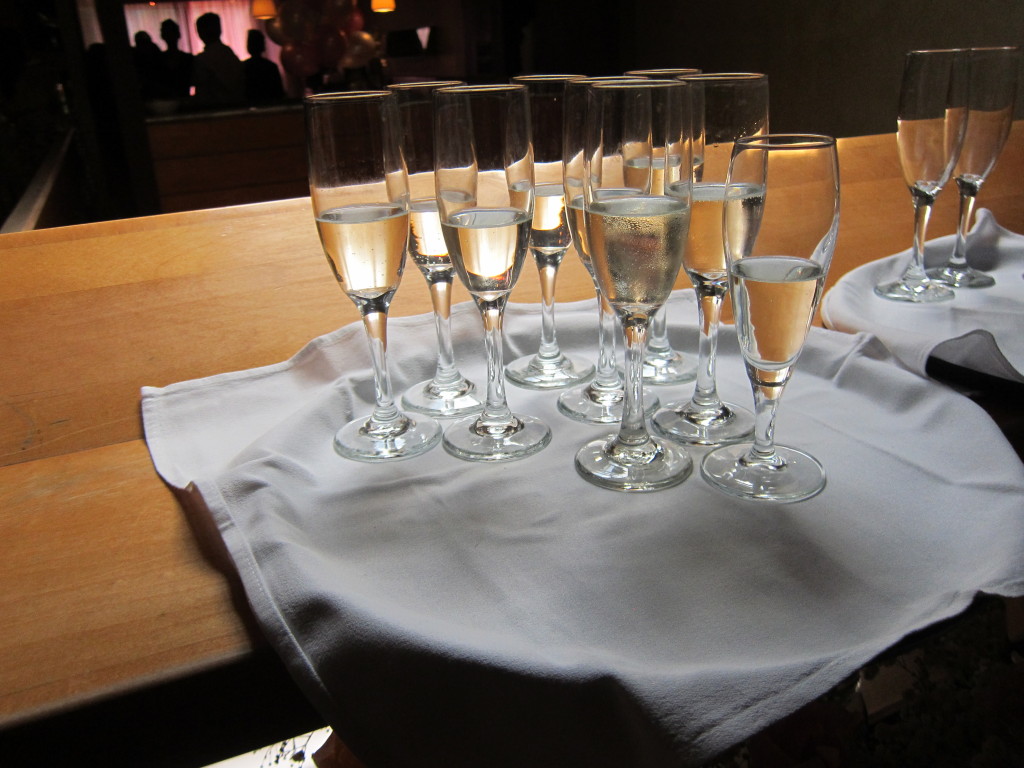 Step 3: 
Decor galore! One must always decorate a room and breathe life and creativity into it. Euphoria Weddings' floral arrangements and decor rentals beautifully adorned the space.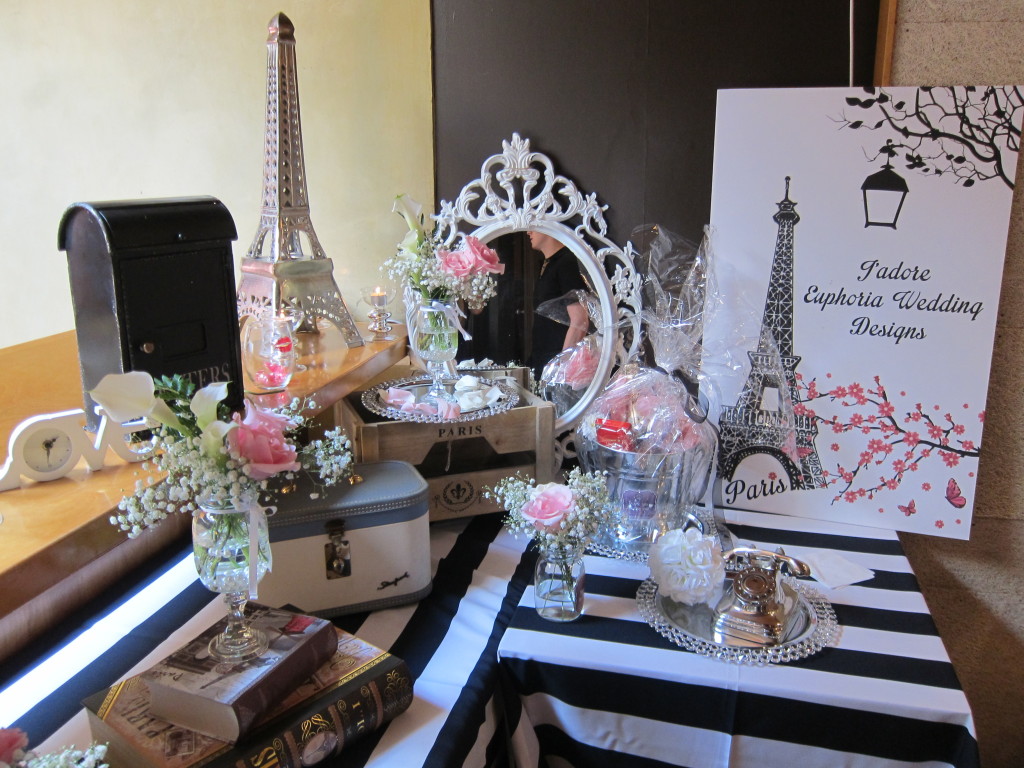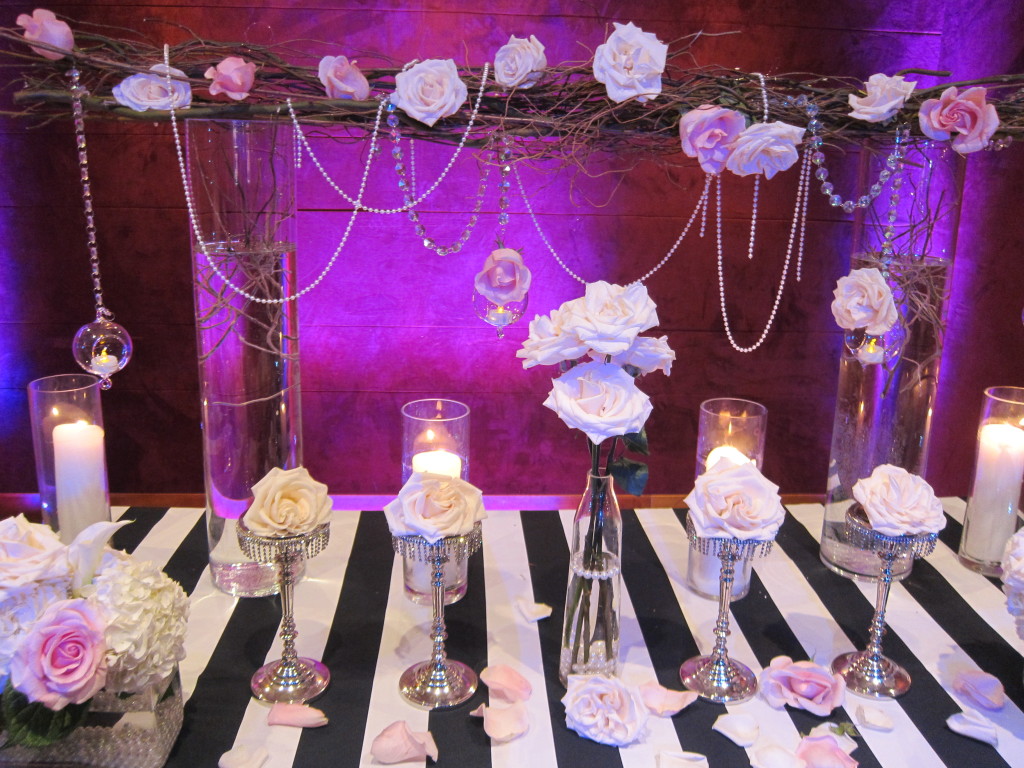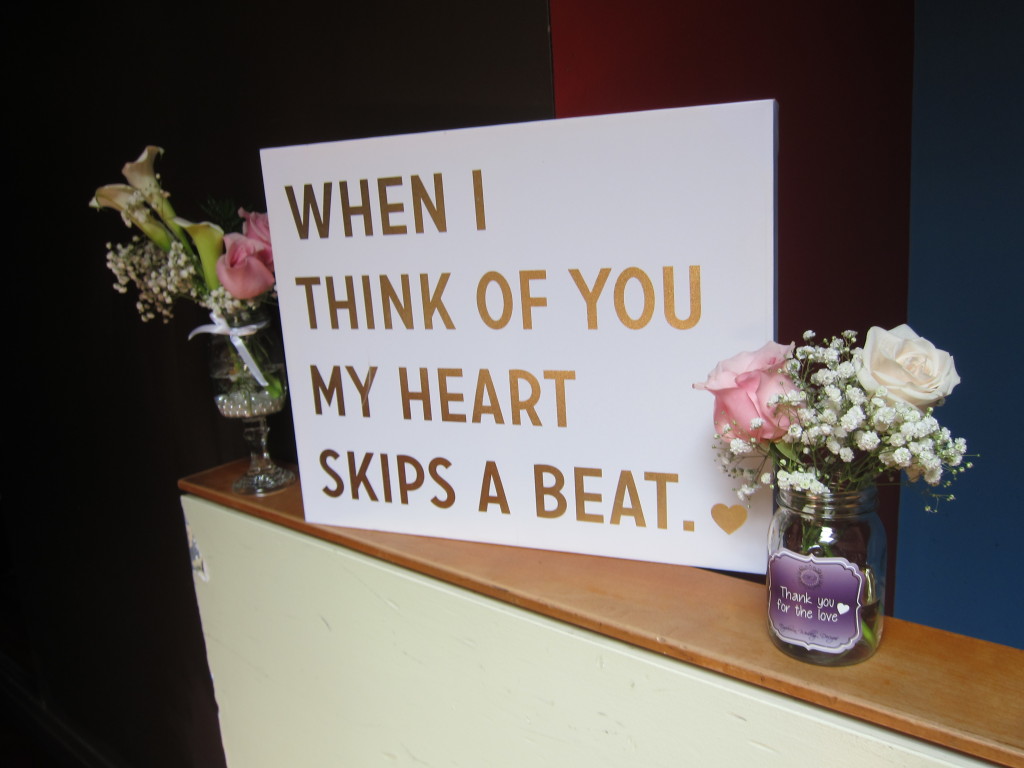 Step 4:
A sweet table, because no party is complete without one!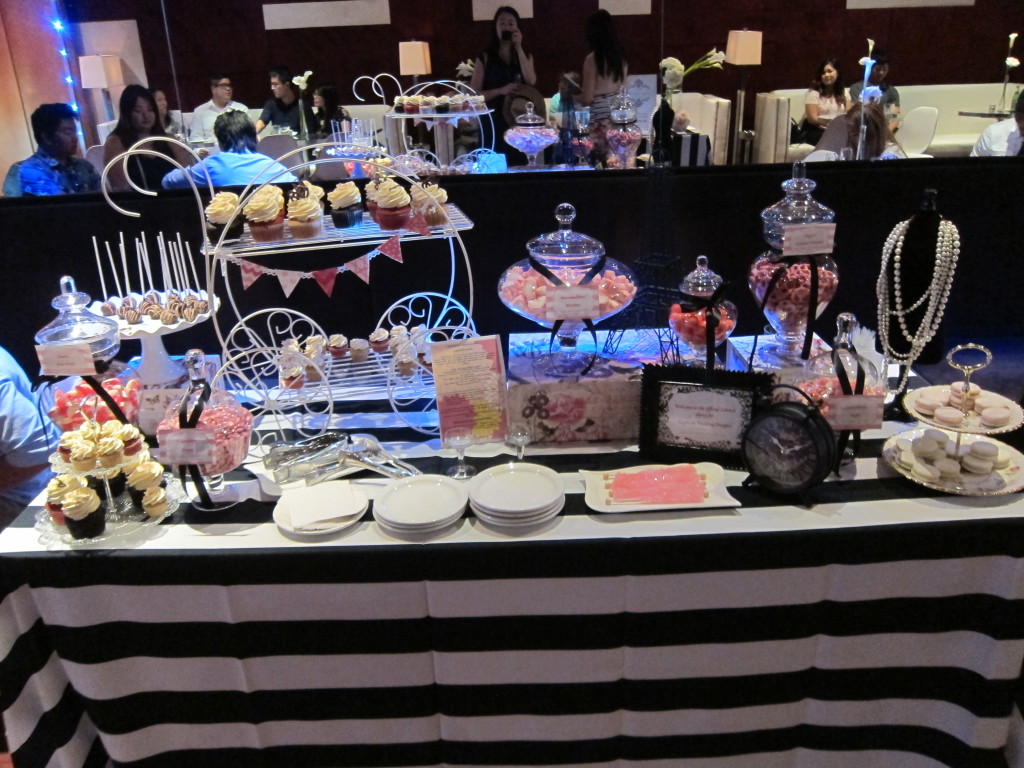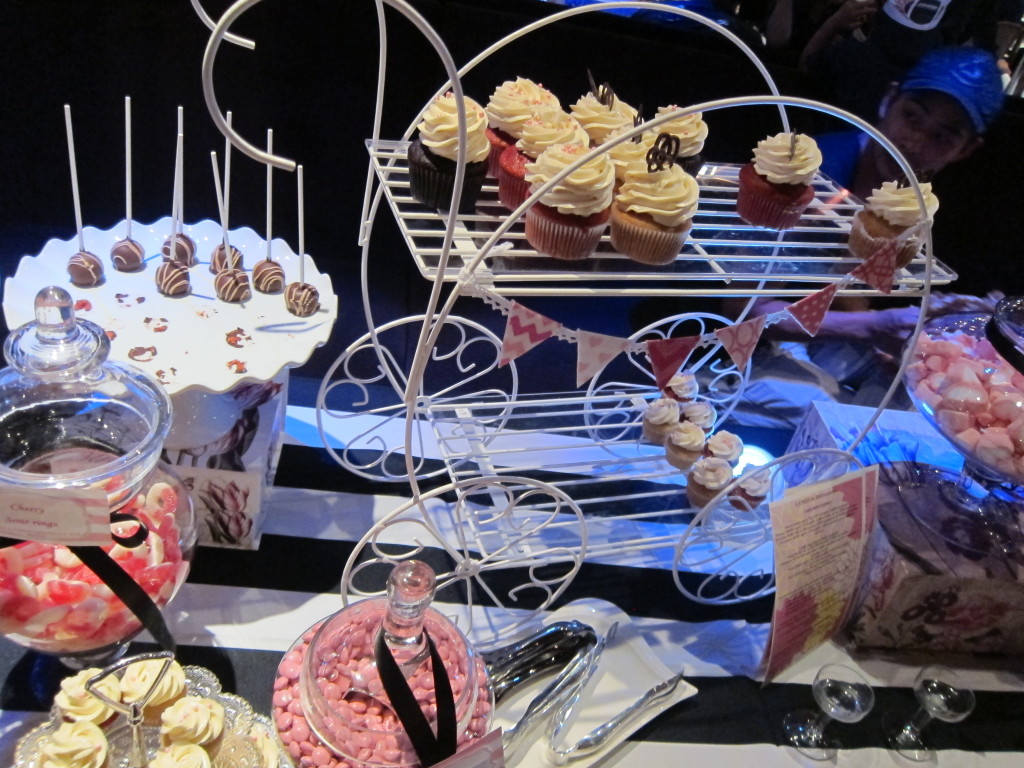 Step 5:
There was also a professional DJ spinning tunes, a photographer snapping pics, a wedding planner on-site to answer any questions and a few other vendors and sponsors. Great exposure and good chance for potential clients to chat with some wedding professionals in a laid-back environment. There was also a slideshow to introduce Euphoria Weddings' company as well as a portfolio of their design work, a hard copy portfolio if you wished to peruse, business cards from different vendors to pick up if you were interested and prize giveaways 3x during a 3 hour party! It's super fun and always such a treat when you have a chance to win something! Not pictured here, but Owner and Lead Designer, Le Anne, also spoke a few words, thanking her team, colleagues and clients and made everyone feel welcome and excited to be part of her party… and her life. I've come to know that the company is very family-oriented, with most of her team comprising of her husband, sister and cousin. How amazing is that?!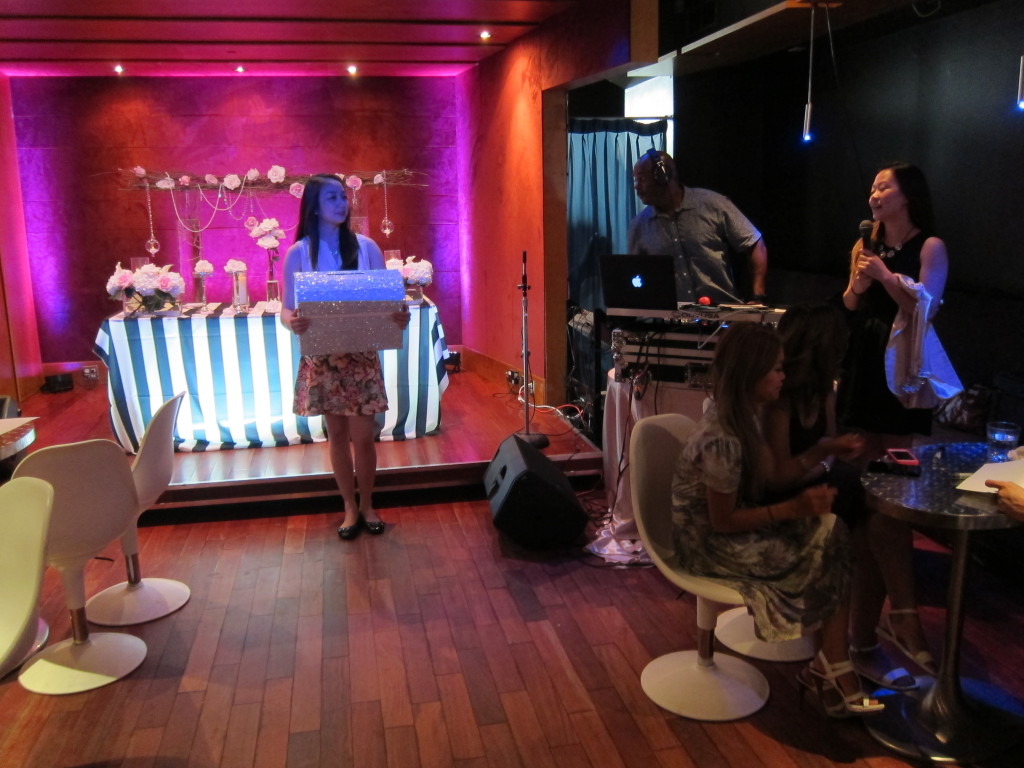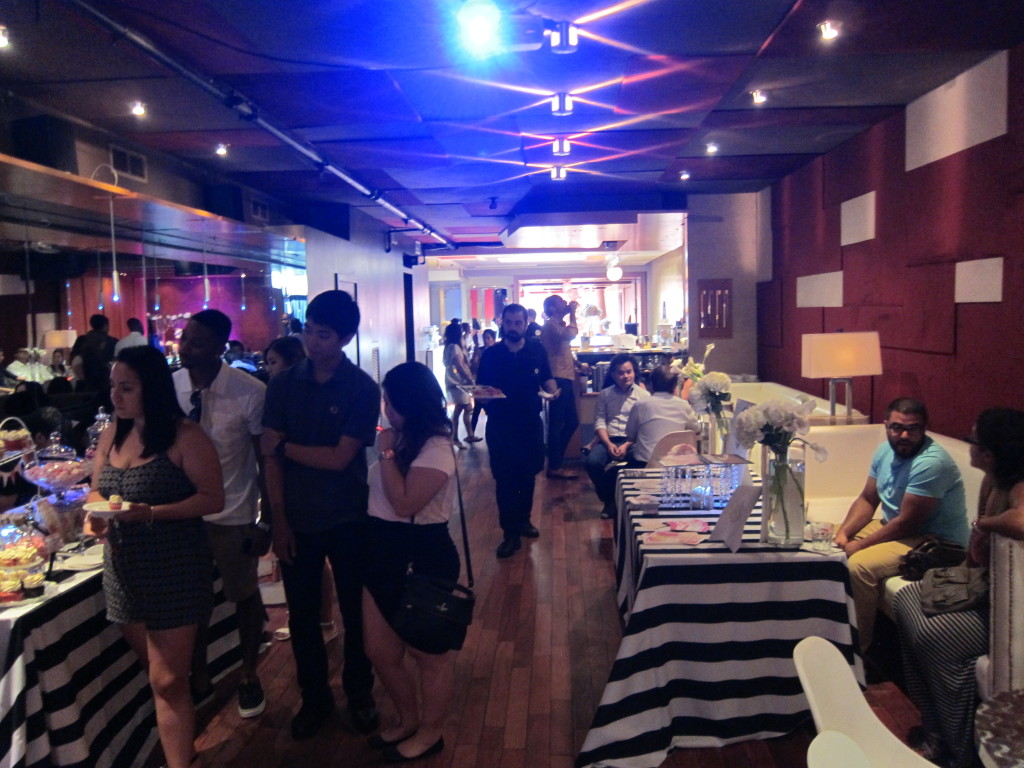 Step 6:
A surprise element! A caricature artist was present to sketch out a fun drawing of you: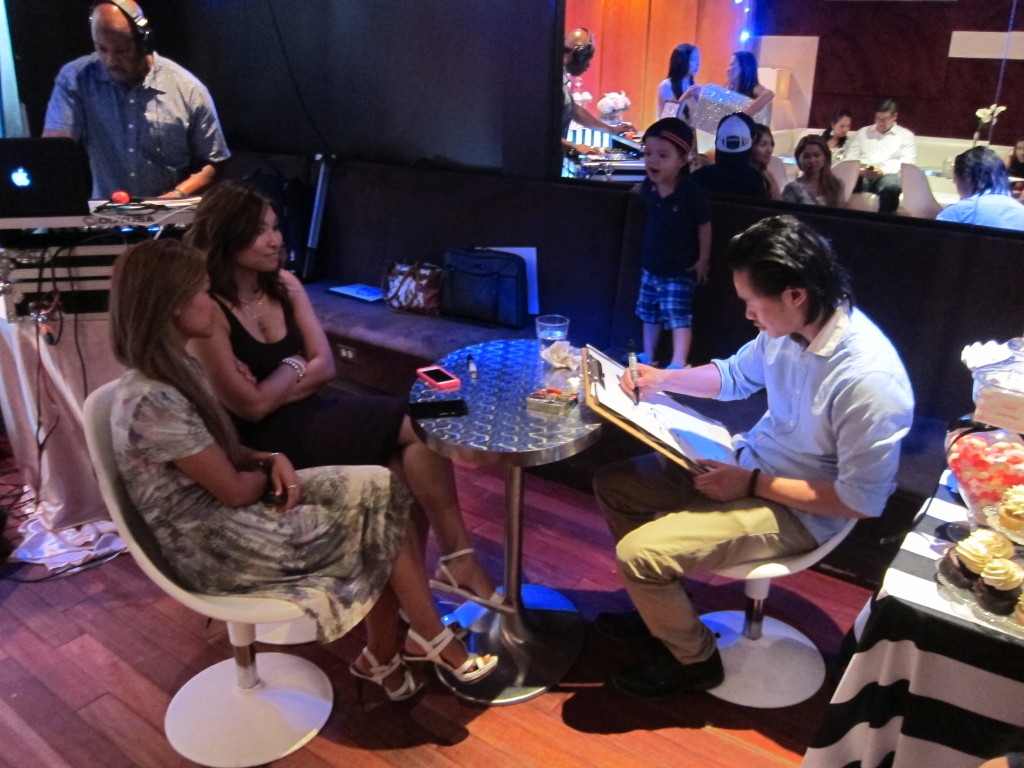 Step 7:
The fun doesn't end there. I also believe that no party is complete without a photo booth! A step-and-repeat makes a great backdrop and is also good marketing. Here we are with the lovely owner, Le Anne, and my photographer friend, Chri of Chri Lee Photography who is amazing working with vibrant colours, capturing your emotions and putting a smile on your face!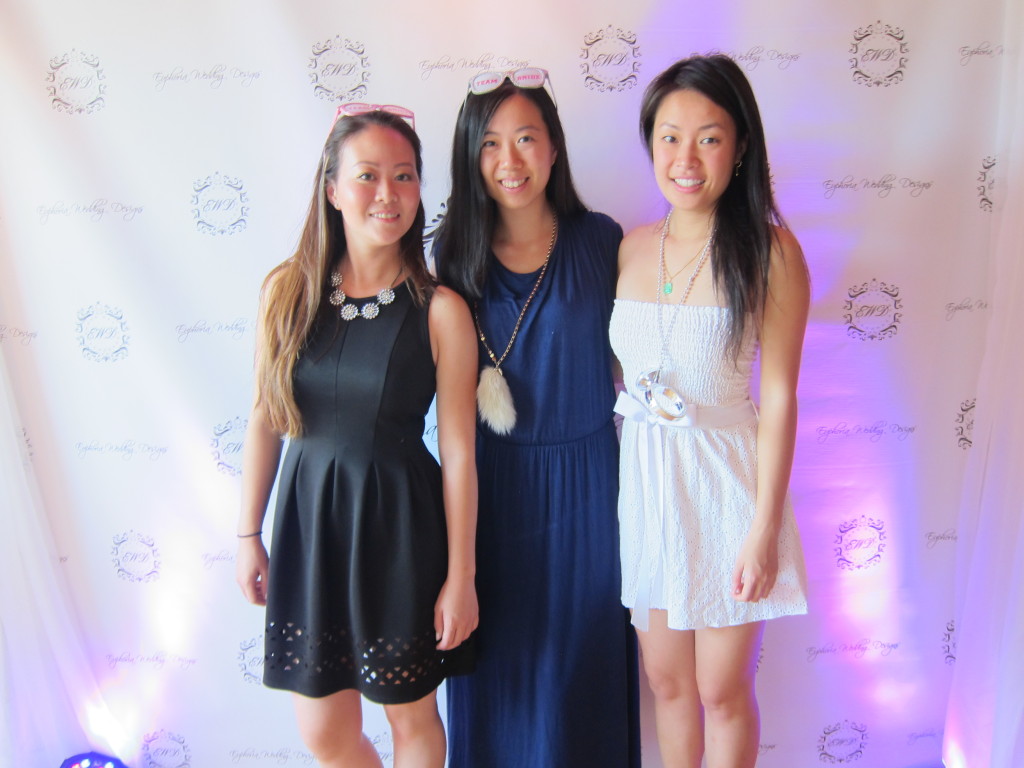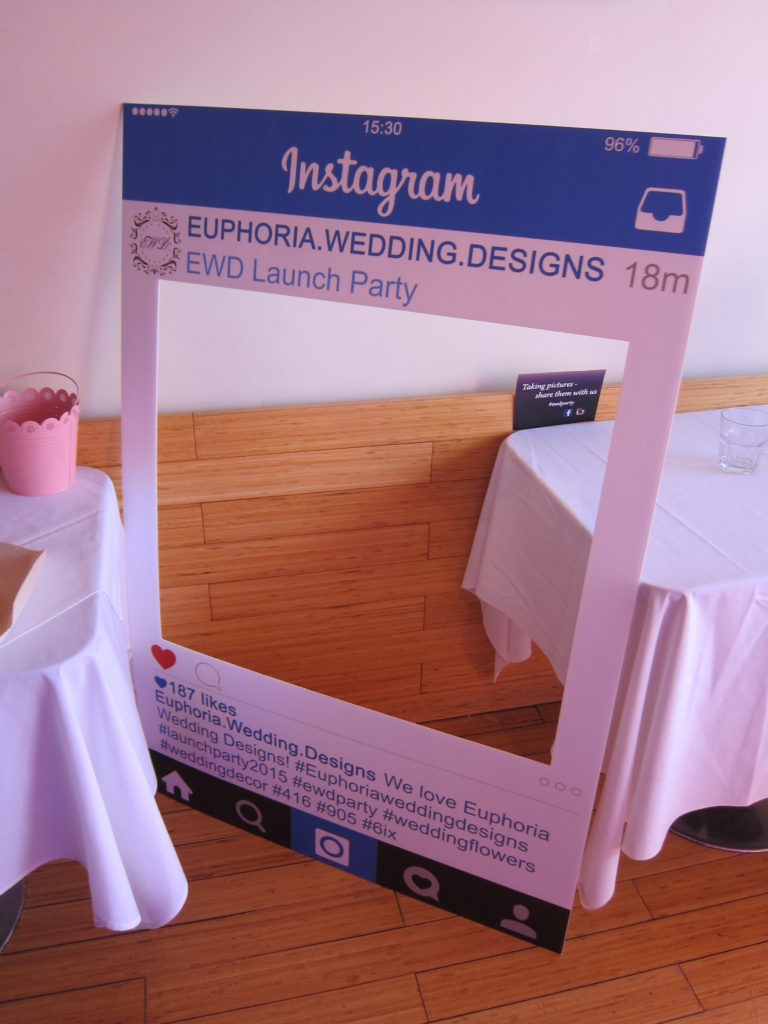 Step 8:
Showing your past, current and prospective clients & colleagues your love and appreciation. It does not go unnoticed. Each guest left with a happy heart, smile on their face and a cute petite floral arrangement!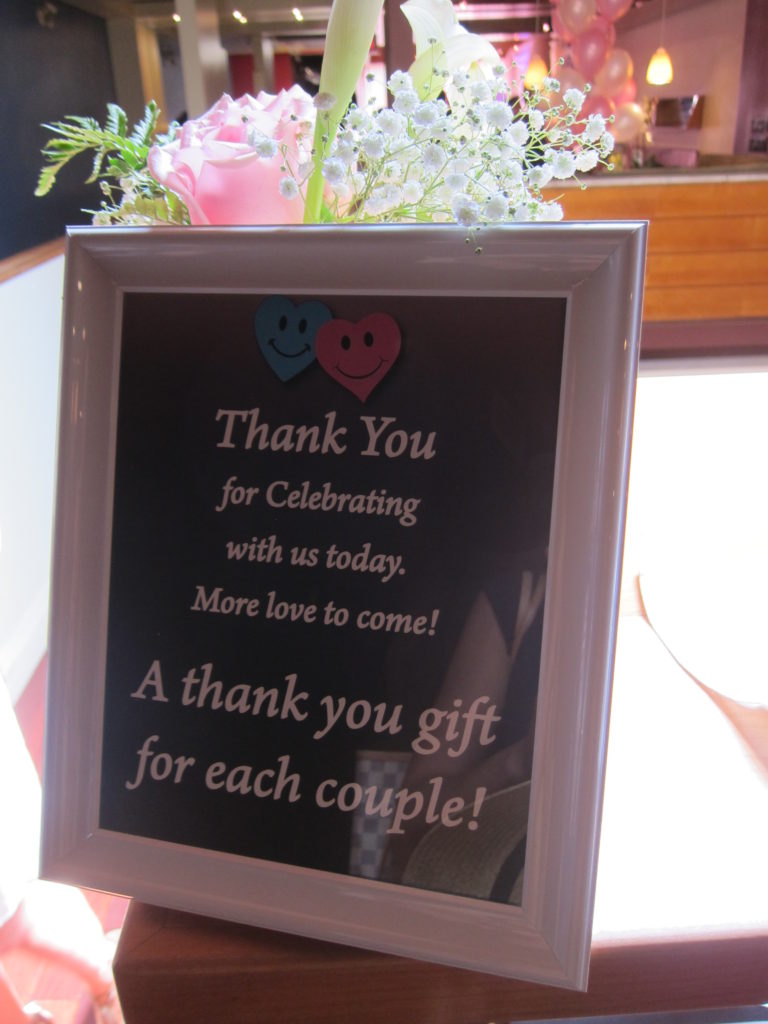 So there you have it! For anyone planning a launch/celebration party, these are the steps to follow. I haven't thought about my birthday yet which is right around the corner, but I might just take a few tips from this event and put on the funnest birthday bash I can. After all, it's the last of the 20's…. I need to make it the best yet! Any ideas you have for me, please comment below! Looking forward to hearing from you! 😀