Woahhhh! What a crazy weekend it has been! Christine and I were so honoured to be invited to Tastemaker! Don't know who they are? Head over to their website to learn more! But here's a quick snippet: Bringing together a curated selection of Toronto finest chefs, restaurants, and artisans, Tastemaker is the ultimate collaborative showcase of the city's very best food and drink. Taste your way around a truly immersive food-hall set in Evergreen Brickworks, where renowned chefs chefs like Rob Gentile, Michael Hunter and Patrick Kriss collaborate to produce unique, one-off menus.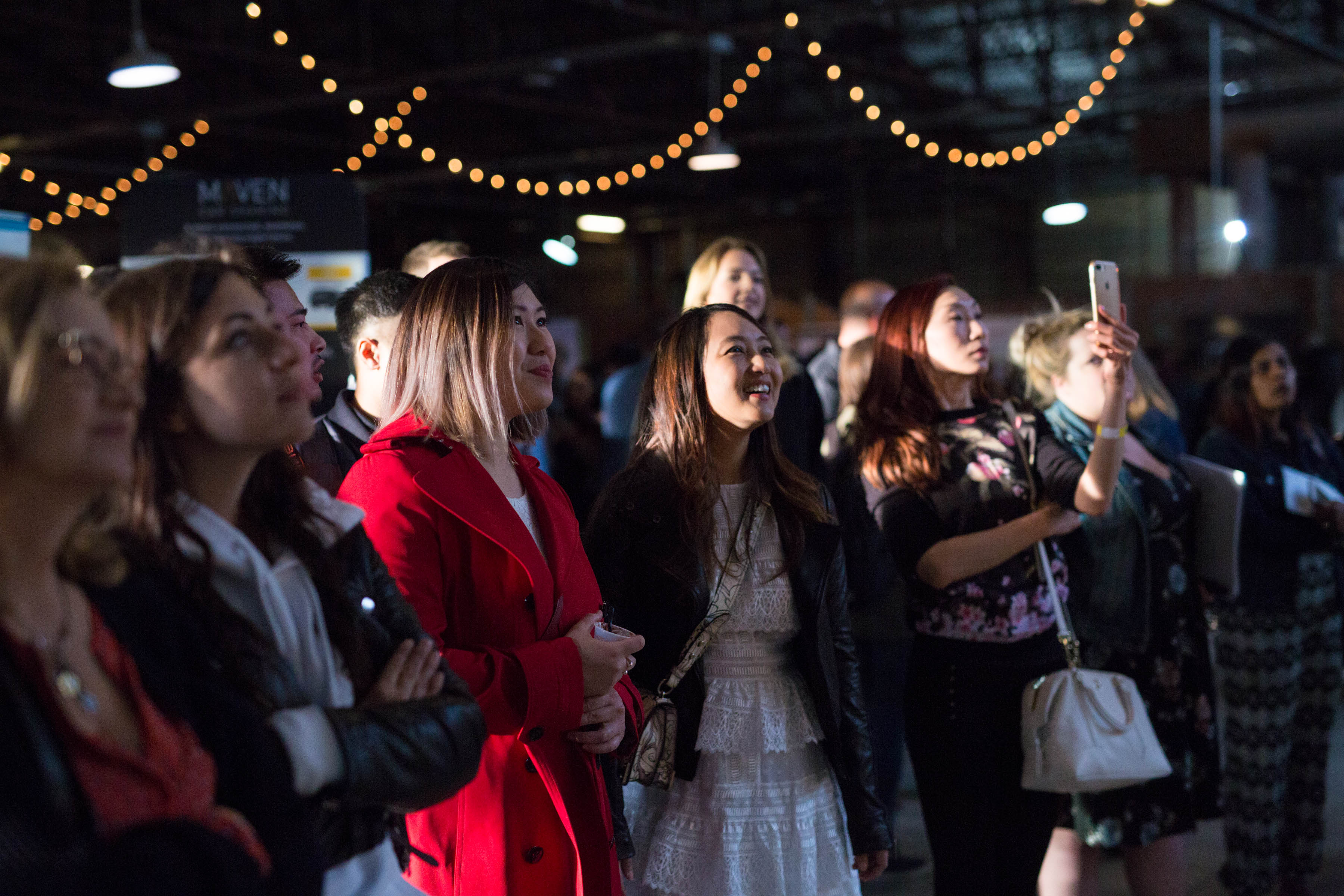 It was so niceeee to get a little break to ourselves! We both got babysitters for the night so it was amazing to just go out and drink and not have to worry about crying babies.
The venue was amazing, I really liked how they picked the location, it was spacious and had an outdoor and indoor option.
They had amazing set up by Kim Crawford. I mean they knew exactly all bloggers and instagramers are going to be there to take full advantage!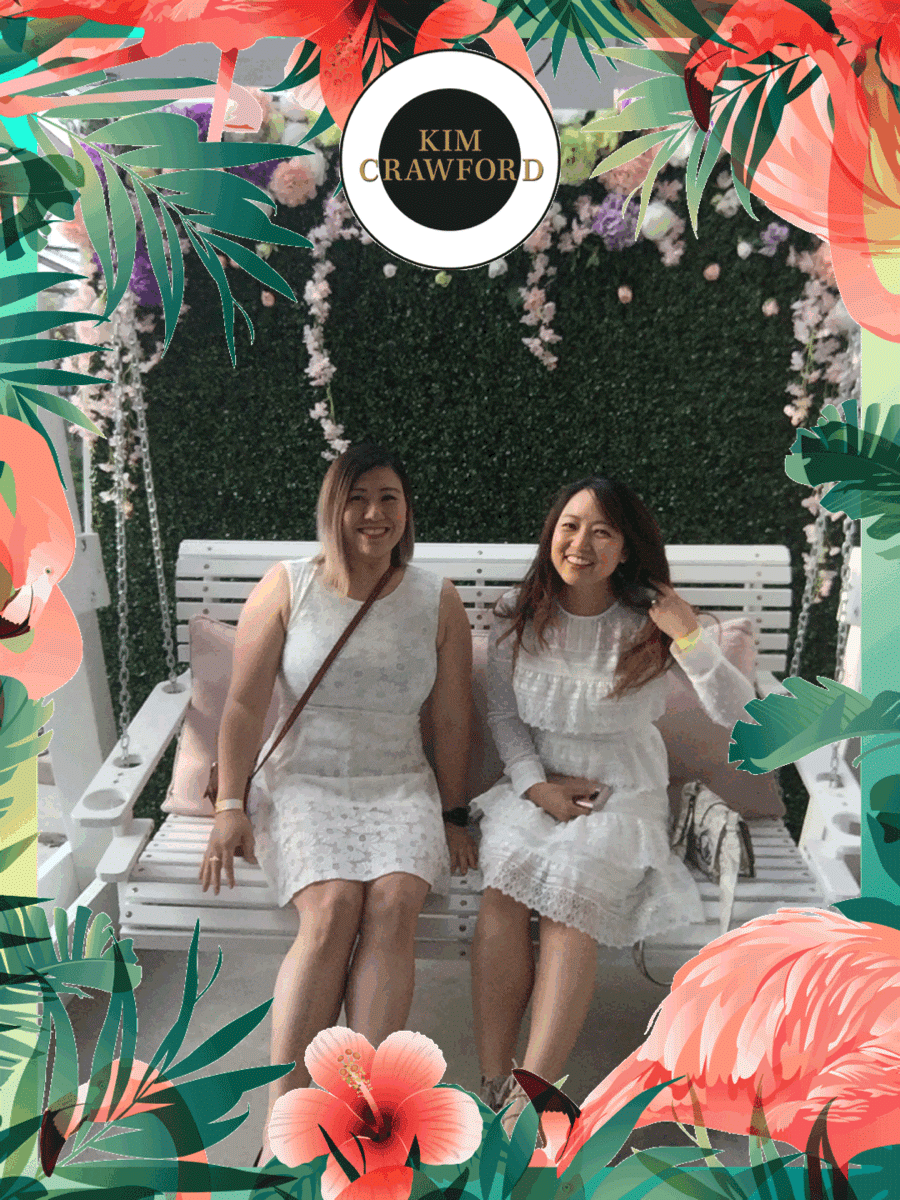 Here are my top BEST from the #tastemaker event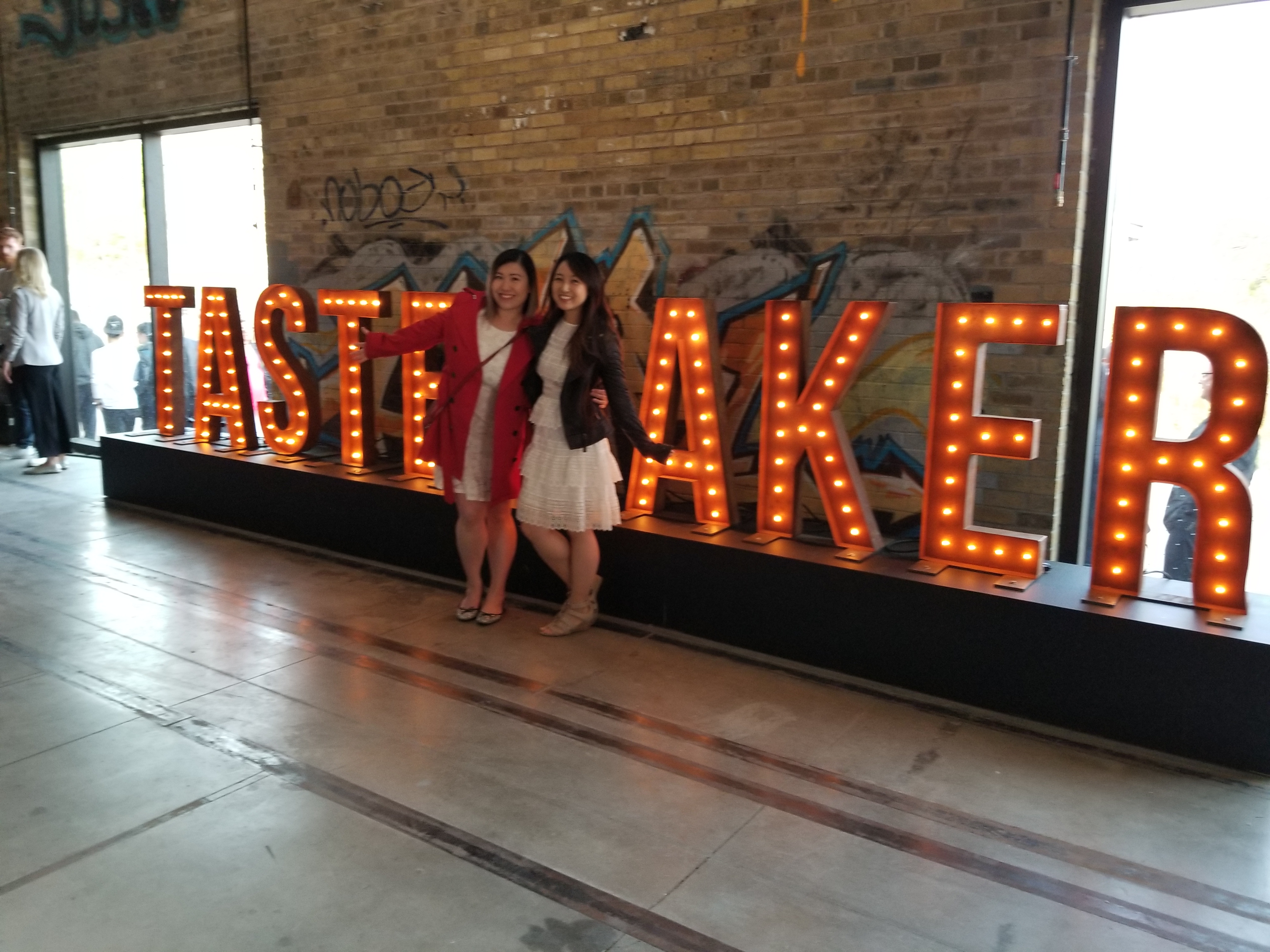 So, I may be a little biased… but HELLO. Just take a look at the below photo. I had a little Chef crush. Michael hunter.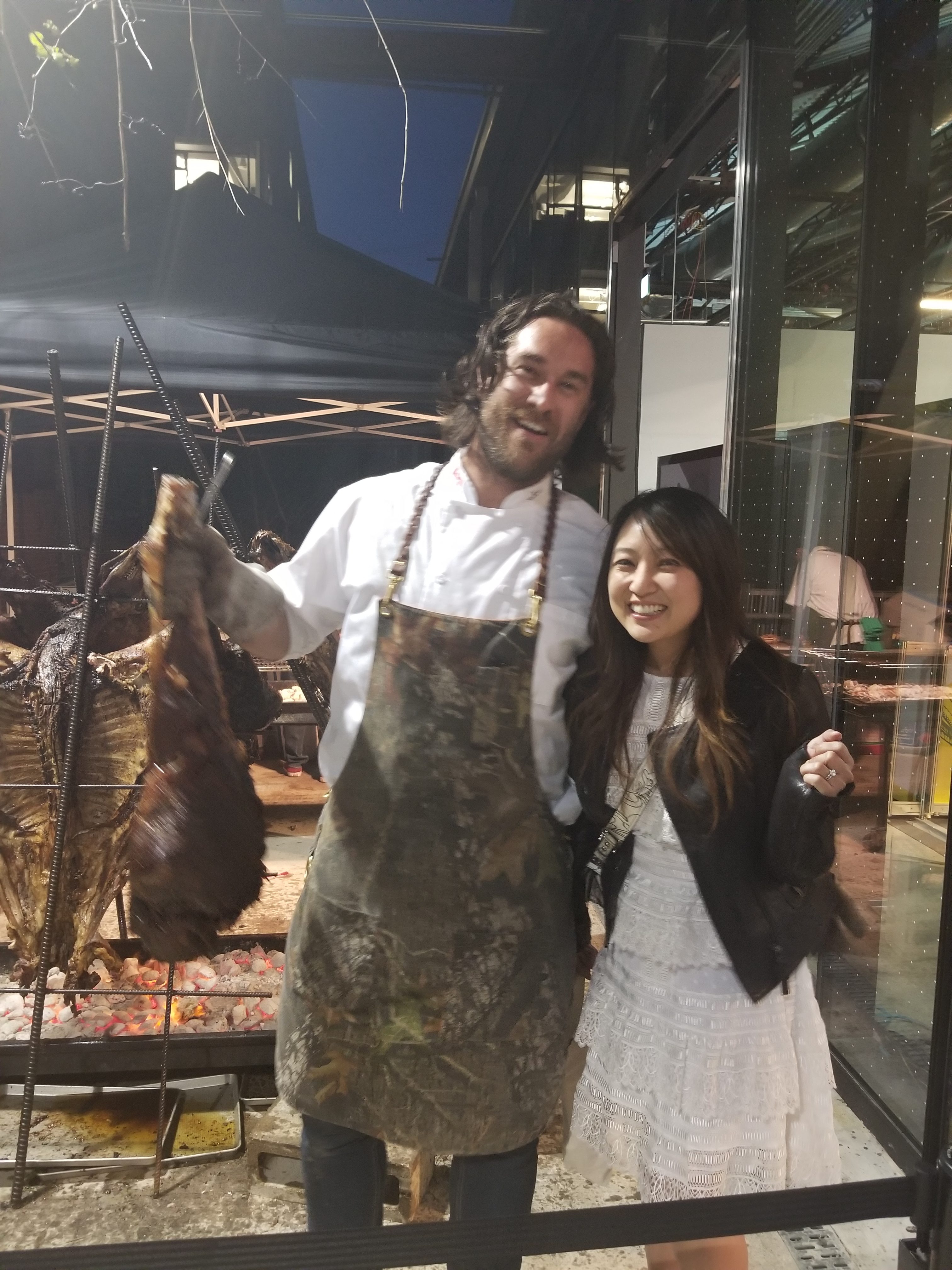 Paderno Challenge Kitchen
It smelled SOOOOOOOOOO good from the audience. They were also giving away sample food which was amazing. They were making dumplings and I legit wanted dumplings for the rest of the night. They were also doing a trivia and you win a prize after! HUGE congrats to Christine's Husband!!! He really paid attention!!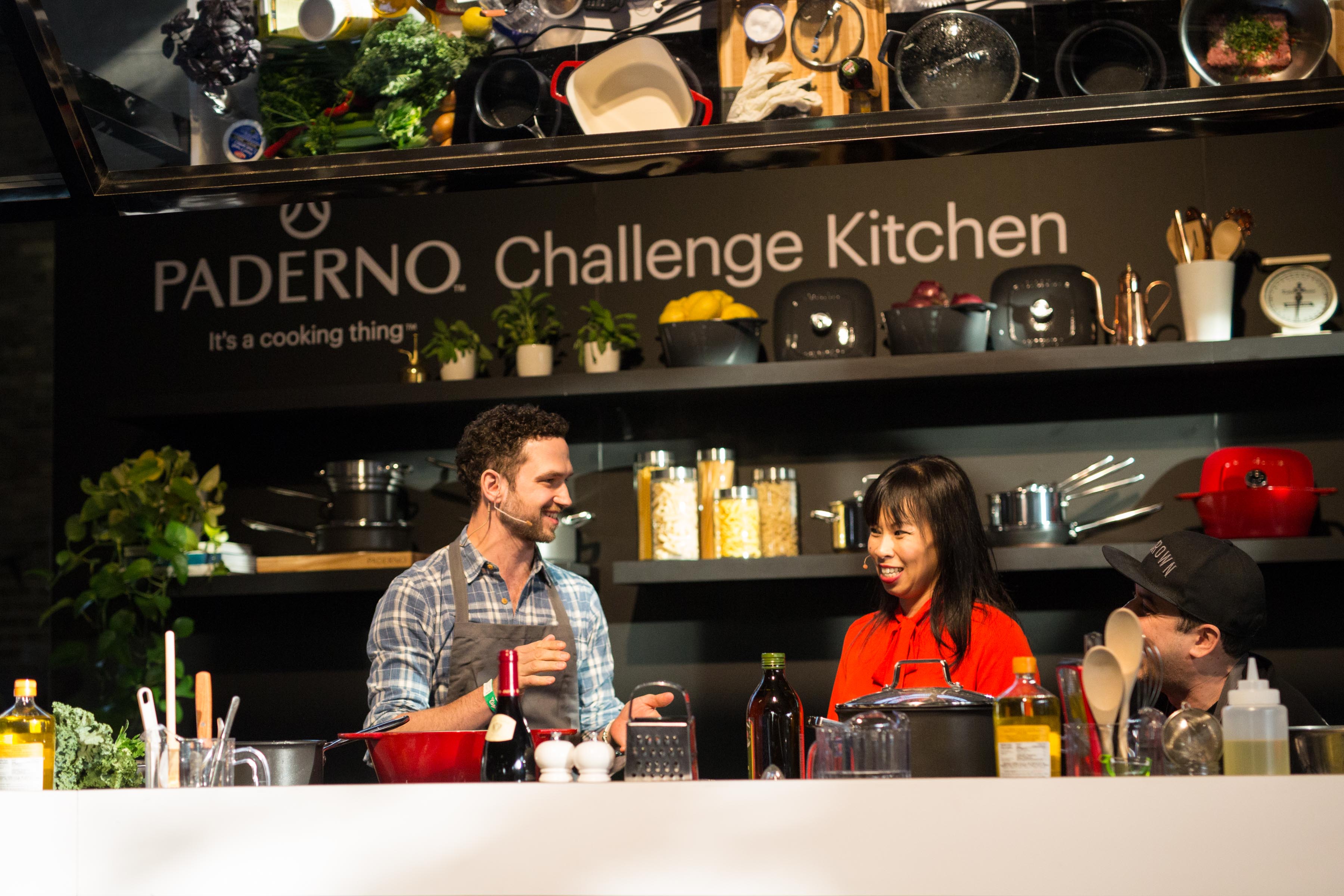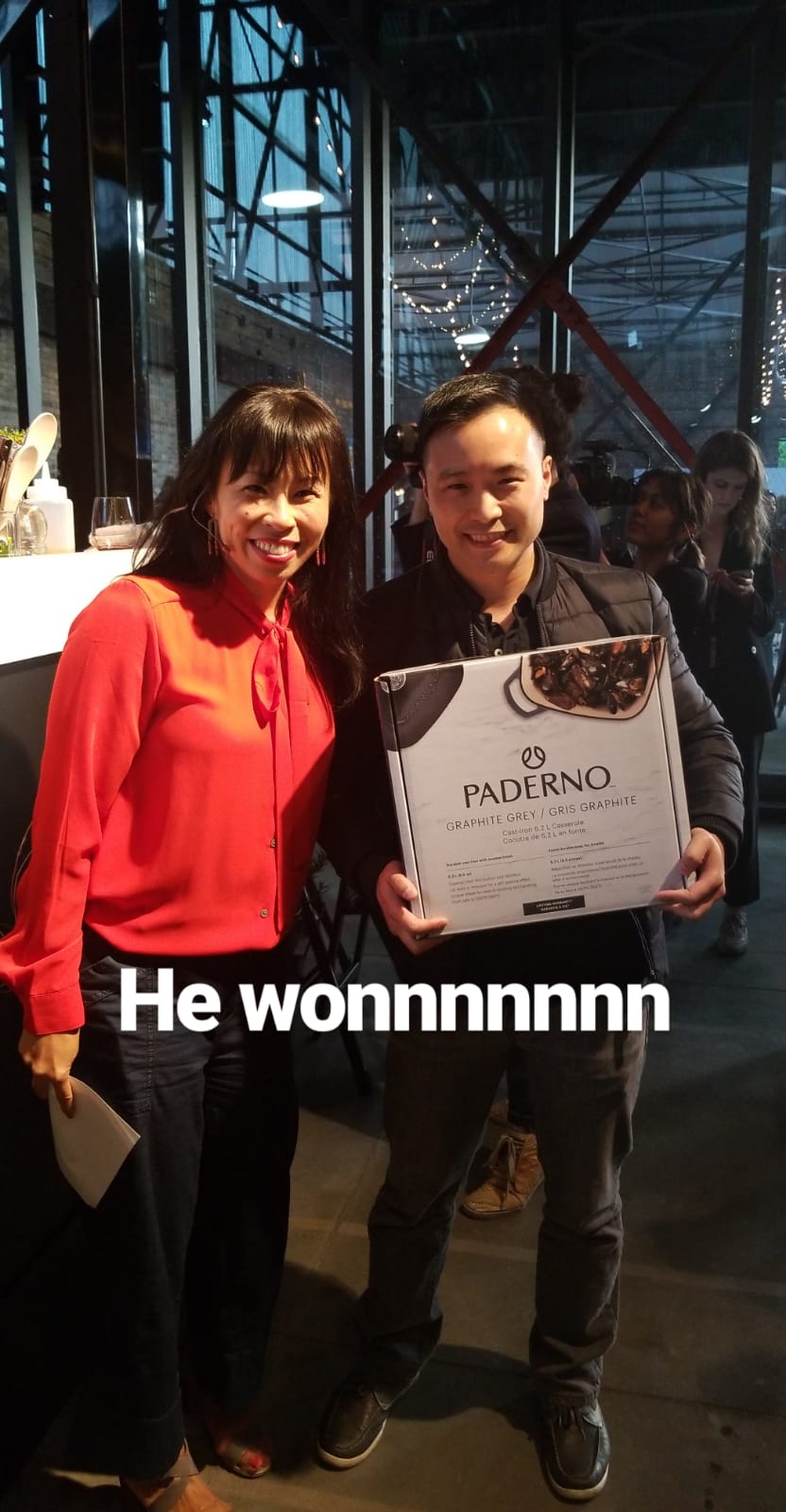 The food samples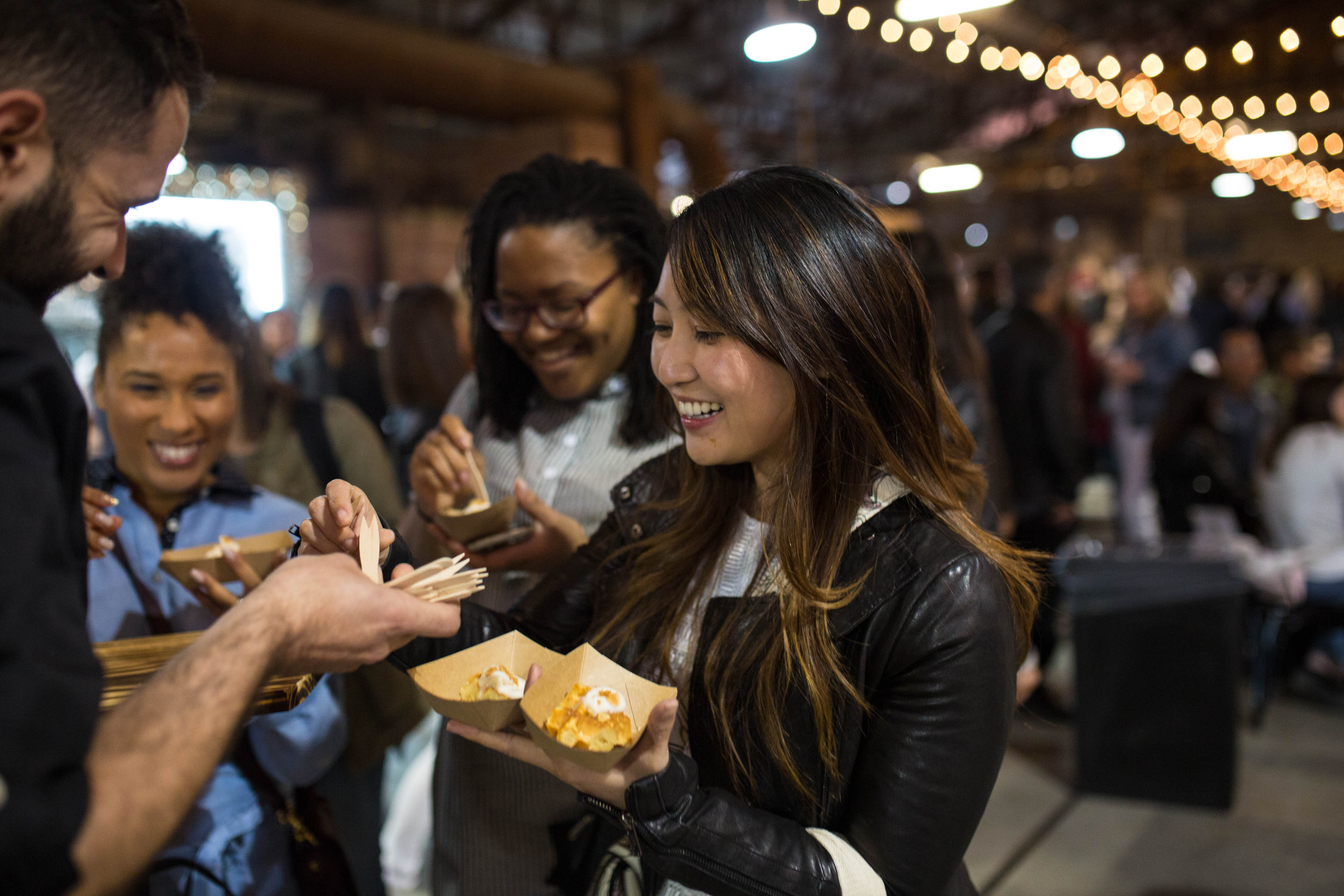 I'm not a hoarder. I swear I was getting one for Christine! These waffles were SOOOOOOOOO good. I still remember just how crunchy and fresh they were.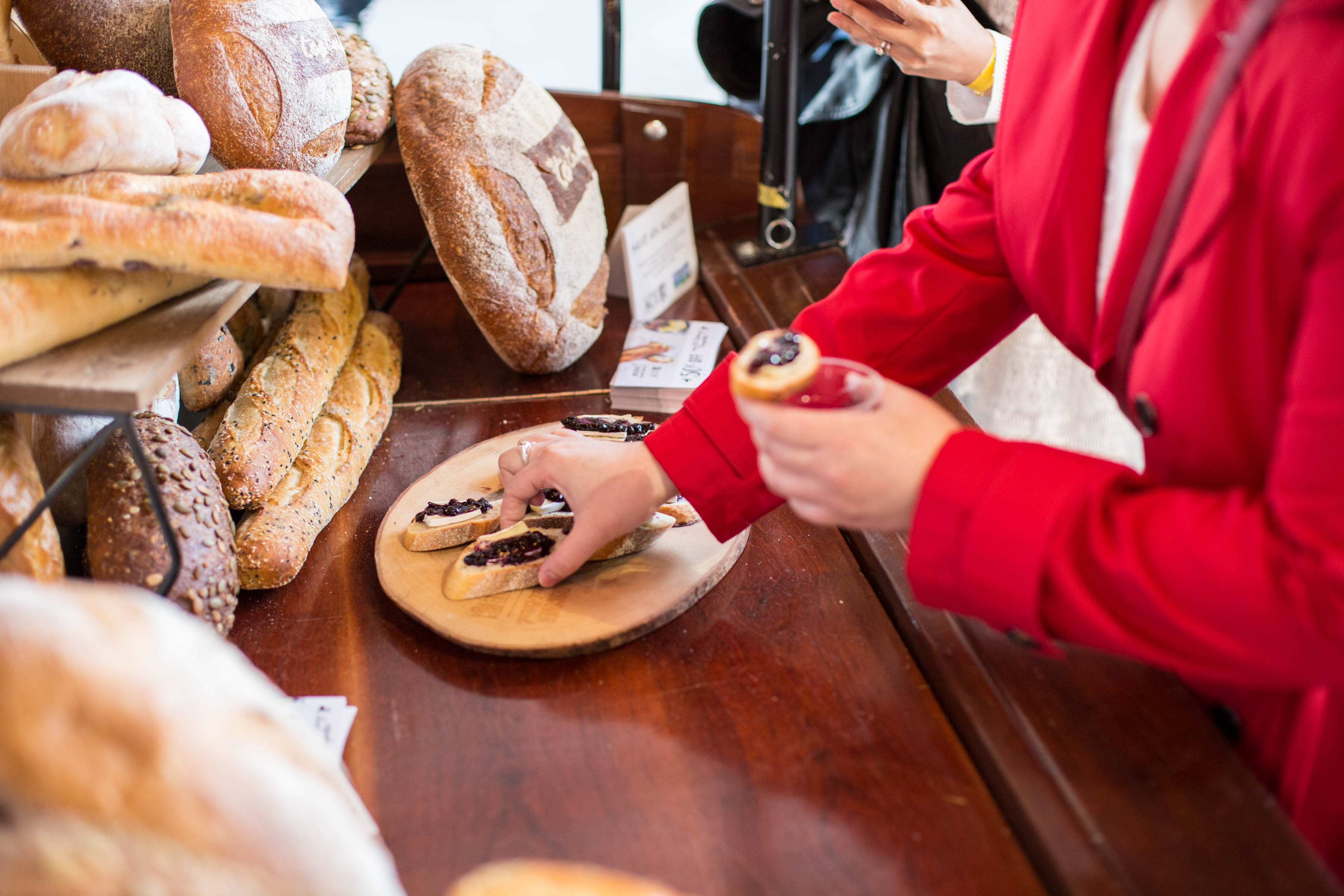 Piano Piano
I've been wanting to try this place since they opened. I am so happy that they were at the Tastemaker! Christine and I lined up TWICE to try their different flavors. Now I'll have to make a trip to downtown to get it! They brought their own stone oven for the pizza, so it was SO fresh.
The Smoke Show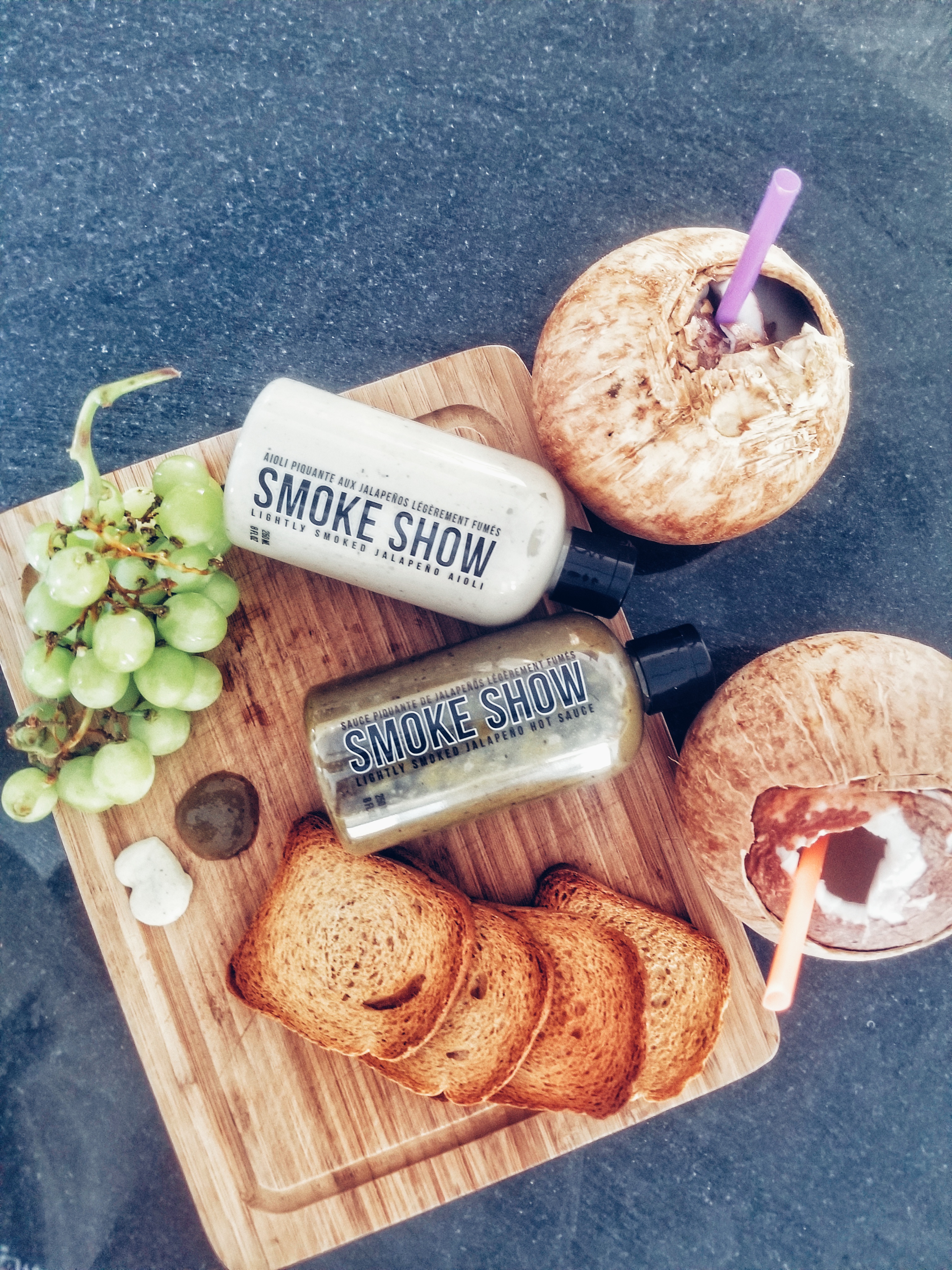 It's not a secret that I love spicy. Smoke Show – lightly smoked jalapeno hot sauce was seriously the bomb. It was so amazingg. I legit had this for breakfast… with a side of fresh coconut and some grapes. My husband thought I was crazy heating hot sauce in the morning, but it's damnnnn good hot sauce. You guys have to try it out! Best part? It's only $8 dollars!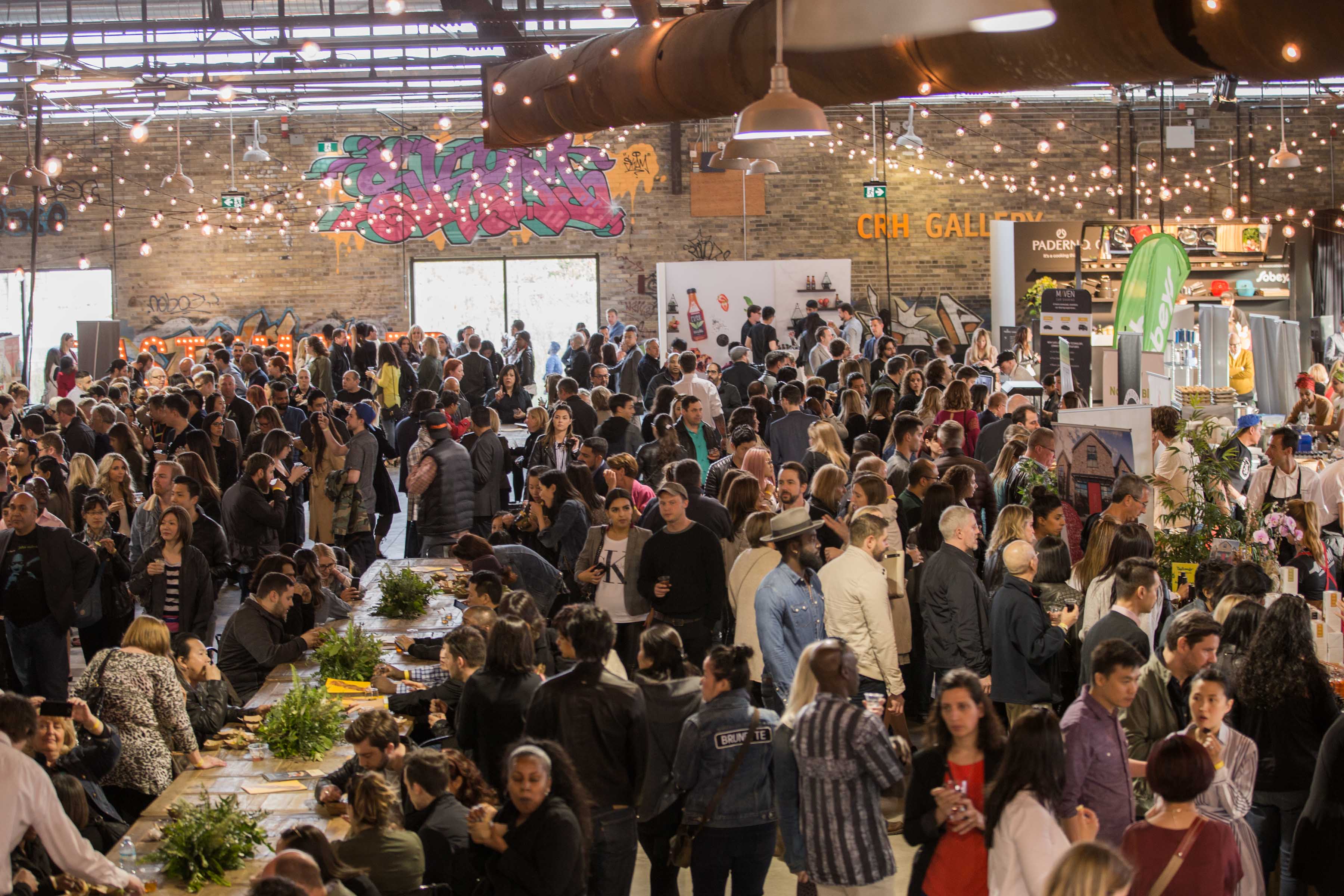 If you missed this event, make sure you don't miss out the next time!
All-inclusive ticket – Pay for your ticket, and then put your wallet away. It's that simple.
Sample away –  Enjoy all samples from chefs, restaurants, wineries, and artisans.
Unique Food Hall – An amazing open, communal setting creating an intimate yet energetic atmosphere.
The Best Chefs – The latest and greatest chefs from across the city collaborating to produce one-off menus.
Tastemaker Kitchen – The Tastemaker Kitchen will serve as the main focal point of the event, where Chefs will collaborate in the kitchen to produce iconic dishes for guests to sample.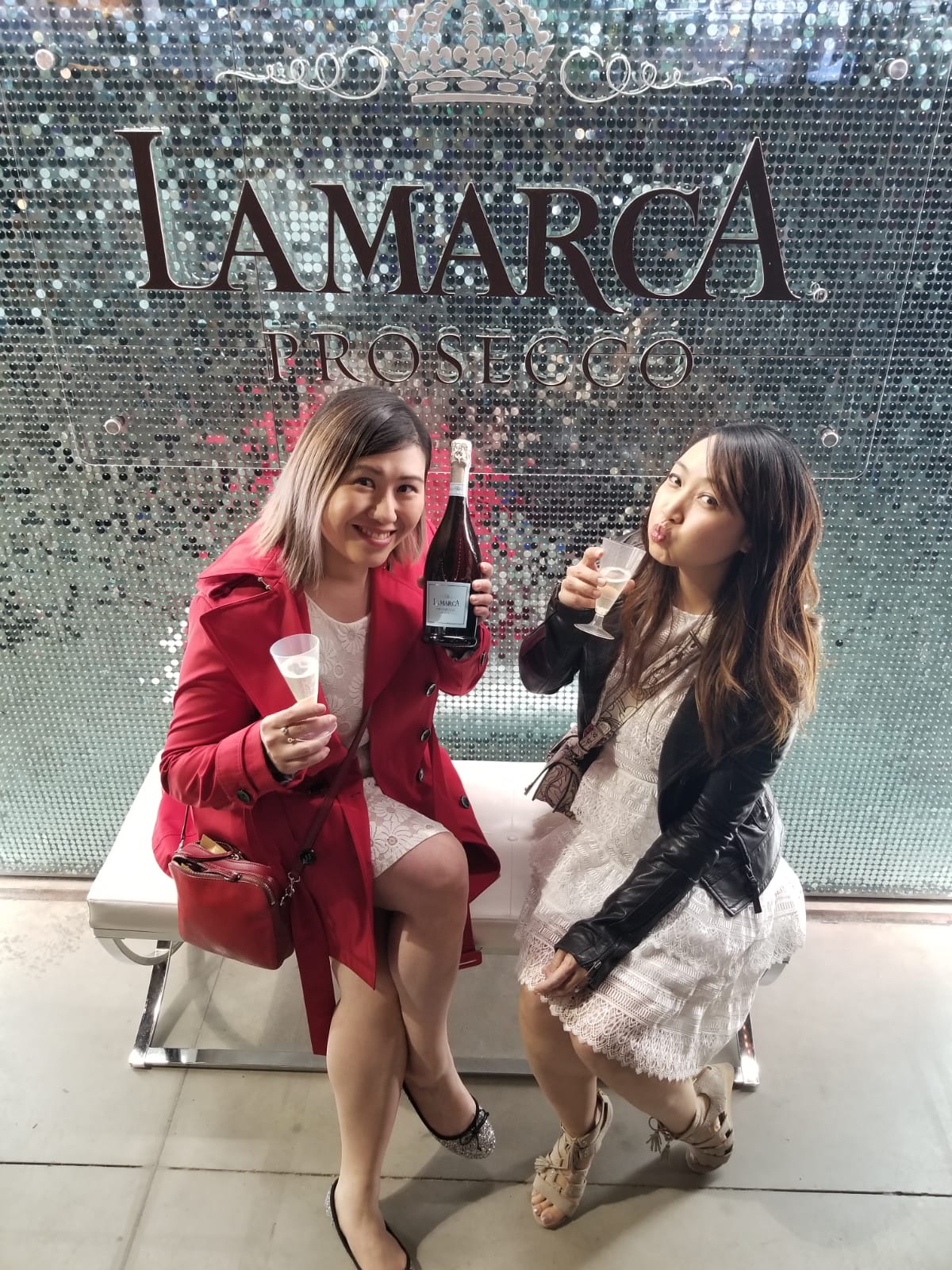 Thanks so much for reading!
Ev & Tine