Formerly known as ?Petite & Pretty? was launched? summer of 2015 as? our little corner to share?life experiences?-?from planning our wedding to buying our first home. We brought you guys along on our journey and can't thank you?enough for all the wonderful feedback throughout the years.
As our lives continue to change, I have teamed up with Christine (bio link) to create a platform?to not only bring moms?around the world? together but? also ?to help ?and? support each other. We decided to launch our new blog name to? PetiteVie ?to better represent what we want to offer to our loyal readers.
We are more than a mother??
We purposely did not want to include the blog name with the word "mom" because we all know being a mom is a? full-time?job 24/7, we want to remind all the moms out there that just because we are moms, we shouldn't? forget who we were before as individuals. It's true what they say when you have kids, your whole life changes. Many of us moms neglect our own needs as we focus all our energy on caring for our children. We all are? so harsh on ourselves, our society is becoming very? judgmental of what we do and what we don't do. This? platform is to remind us we are human. We can still pursue our own career and dreams and still take care of our children at the same time.
What? Petitevie? has to offer??
PetiteVie? will be ?brining ?our life experiences, our life hacks, DIY, baking, travels, and of course being a mom AND still live life to the fullness.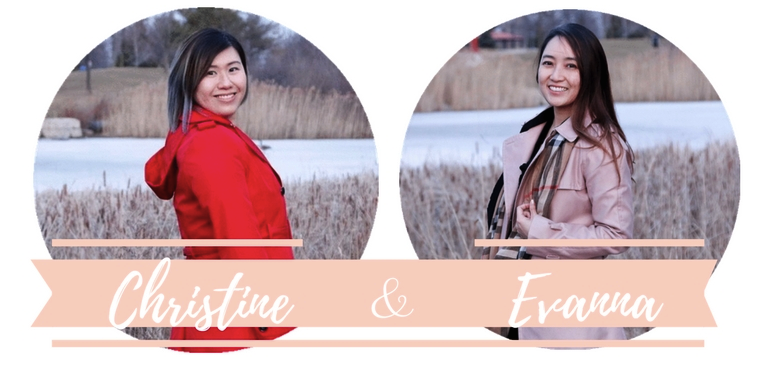 Ev
I am a mother of one, not in my wildest dream did I think I would love being a mother. Throughout pregnancy, I was terrified because I didn't think I was up for the role. But little did I know, we can conquer anything if we put our mind and soul to it. I love motherhood and I can't imagine what was life before my daughter. I was born in Hong Kong, now based in Toronto, and work full time in the core of downtown. I began blogging over 15 years ago as a hobby and vastly became interested in the blogging world and became serious about blogging in 2014 and created PetiteandPretty.com. I've also created Petite Ruche back in 2017 (now known as PetiteVie Home) as to share my passion for vinyl and home decors. Now with over 500 sales, I've teamed up with Tine to bring more homemade decor to the shop such as blankets, crocheting and many more! Motherhood creates a special bond between women you can't describe, this is why Tine and I decided to team up and rebrand Petite and Pretty to PetiteVie. We are so excited to share this journey with you!
Tine
Tine is a mother of two who strives to balance between motherhood and her many diverse passions. She is as impatient as one could be, but finds joy in various forms of yoga, reading, knitting and crocheting. She is also a designer, entrepreneur, food enthusiast, hobby-baker, and works out because she has to. She is constantly trying to out-win her very competitive husband on their numerous challenges and believes almost everything is DIY-able. No DIY task is too big for her. So, if you want to know the best table for welding you know who to ask! Rest assured she has many other pro-tips that will help you on your DIY journey without a doubt. Somehow, Tine also managed to find the time to found foodanddrinks4pleasure.com to share her food experiences, (which is now part of PetiteVie), and established PetiteVie Cravings (Previously know as Kravings by Christine) as a hobby baker. Alongside Ev, they've established PetiteVie Home on Etsy to sell custom vinyl products and handmade blankets.